A value statement is a declaration that communicates an organization's or individual's core beliefs and guiding principles.
Value statements might include concepts related to integrity, diversity, innovation, community, customer satisfaction, sustainability, or any other values that are crucial to the organization's or individual's identity. They serve as a guide for behavior and can shape the culture and public perception of the organization.
For example, a company could have a value statement like, "We believe in putting our customers first, promoting diversity and inclusion in our workplace, and striving for innovation in all we do."
In this article, I'm going to give you 50 copy-and-paste values statements you can take and use for your own company, organization, group, or even yourself as an individual!
Mixed in, I'll also present value statements from some of the world's top companies, demonstrating how the best marketers in the world present their values to the outside world.
Real Company Value Statement Examples
First, let's look at the value statements of some real companies, before coming up with out own. Note that it's common (like in the Coca-Cola example) to break your values down into a list of 5-10 core values, that you can then elaborate on.
"At Adidas, we are rebellious optimists driven by action, with a desire to shape a better future together"
"We value our strong customer relationships, and are defined by how well we take care of them."
"We have a progressive, nonpartisan social mission that seeks to meet human needs and eliminate injustices in our local, national, and international communities by integrating these concerns in our day-to-day business activities."
"Our values serve as a compass for our actions and describe how we behave in the world.
Leadership: The courage to shape a better future
Collaboration: Leverage collective genius
Integrity: Be real
Accountability: If it is to be, it's up to me
Passion: Committed in heart and mind
Diversity: As inclusive as our brands
Quality: What we do, we do well"
"We are one team; We believe in people; We are entrepreneurs; We make constant improvement; We are cost-conscious; We are straightforward and open-minded; We keep it simple"
"Togetherness; Caring for people and planet; Cost-consciousness; Simplicity; Renew and improve; Different with a meaning; Give and take responsibility; Lead by example"
"Through integrity, accountability, passion, humility, simplicity and a focus on success, we have created a vibrant company culture where ideas can blossom, people can thrive and success can flourish."
See Also: Words to Describe Company Culture
Copy-and-Paste Values Statement Examples
Accountability: We take responsibility for our actions.
Adaptability: We adjust quickly to stay ahead of the curve.
Agility: We are bold and unafraid of moving with the times.
Authenticity: We say what we believe and follow it up with action.
Balance (Work-life balance): We work had but leave time to play and relax.
Be Bold: Entrepreneurs at heart, we know when to take risks and strike out on our own.
Be egalitarian: We strive for a more equal and fair world.
Building community: We look out for each other and our local community.
Caring for people and planet: We nurture humanity and our environment.
Celebrate successes: We take the time to celebrate each other wholeheartedly.
Collaboration: We acknowledge that together we are greater than the sum of our parts.
Continuous improvement: Continual improvement is how we become our best selves.
Creativity: Our creativity makes us stand out from the crowd.
Customer commitment: We prioritize giving our customers the best experience possible.
Daring to be different: We see strength in unique personalities and ideas.
Dedication: We get about our work with passion to see it through.
Diversity: We see strength in our differences, and celebrate them.
Efficiency: Our competitive advantage is our speed and accuracy.
Empathy: We live our lives with holistic care for one another.
Empowerment: We believe that by empowering our staff, they thrive.
Environmental stewardship: Without a planet, we have nothing.
Ethical conduct: We put ethics above profit, and encourage integrity in our workpalce.
Excellence: We pride ourselves in being the best at what we do.
Flexibility: We recognize the needs of modern families and build a workplace around family life.
Friendliness: We treat our colleagues and customers as friends, because they are.
Growth mindset: We believe that by working hard, we can constantly improve.
Have Fun: We never lose sight that enjoyment is the greatest reward.
Honesty: We hold truth and transparency as moral imperatives.
Humility: While striving to be the best, we don't pretend to know everything, and are always willing to listen and learn.
Inclusivity: Nobody is left out or left behind.
Innovate: We are pioneers and innovators, which give us competitive advantage.
Integrity: Moral principles should never be sacrificed.
Lead by example: As community leaders and role models, we must hold ourselves to the highest standards.
Learning and development: We believe that there is always more to learn, which will help us grow.
Low Cost: Our commitment is to saving our customers money.
Open-mindedness: New ideas are always welcome.
Passion: We got into this business because of our passion for [industry/product/service].
Persevere: We work through difficulty to achieve our goals.
Open communication: We share our ideas in an open and collaborative forum.
Proactive Customer Service: We don't just respond to customer needs, we anticipate them!
Professionalism: In every interaction, we are polite, courteous, and productive.
Put others first: We prioritize the needs of our customers, clients, and community.
Quality: Our work is of the highest quality to attract repeat customers.
Resilience: We bounce back from setbacks.
Respect: All people have worth and value, and should be respected as our equals.
Safety and Reliability: Above all else, our workplace must be safe so everyone gets home to their families safe and healthy every day.
Social responsibility: Our commitment is to our society and local community.
Stewardship: We recognize that we are stewards of this land, its resources, and its people.
Sustainability: Our brand is committed to striving for sustainable economic practices.
Teamwork: We achieve more together than individually.
Transparency: We communicate openly and honestly with our staff and clients.
Trust: We work hard to build trust with our clients, community, and partners.
Work Hard: We value a hard day's work.
Personal Value Statements
Personal values statements might be necessary for a resume, cover letter, school assignment, or professional development task.
For these, you can be more – literally – personal. It's not about achieving the goals of your workplace (although, alignment does help!). Rather, it's about reflecting on what's of most importance to you and your life. This can guide your moral principles as well as your future goals.
Examples of personal value statements are below:
"My values are guided by my Christian faith, and involve serving god through my work and deeds. I am committed to helping the less fortunate, practicing grace, prioritizing family, and striving to live in the image of God."
"I value justice and fairness in all I do. I see everyone as of equal worth, and believe it is the responsibility of myself as an emerging leader to demonstrate this by example. This means giving everyone the gift of my time, patience, respect, and support."
"My highest values are hard work and initiative. As an entrepreneur, I strongly believe that what I put into my work comes out the other side as a high-quality product, thriving business, and life full of successes."
"At this stage of my life, I highly value education. I have a general idea of the profession I want to go into, and with further education, I can refine this more by seeing which tasks, challenges, and projects excite me and help me to live a fulfilling life."
"My values always come back to family. To me, family values mean being there for the people I love, being an equal partner to my wife, providing for my family to the best of my ability, and spending as much quality time with my family as possible."
Value Statement vs Mission Statement
Value and mission statements overlap significantly. But, a value statement comes before a mission statement because the values inform the mission.
Take, for example, a non-profit whose mission is to "feed 1 million families per year." Why do they want to do this? Underneath this mission is a set of values: belief in human dignity, social justice, supporting the community, and so forth.
By starting with values – ideally in a team brainstorming session – you can proceed to a mission and vision statement that truly reflects those values at the core of who you and your team are.
After establishing your values, it will be time to compile your mission and vision statements. Here are some resources to help you achieve this:
Types of Values
It's also worth reflecting as a team on whether you are getting to your 'core values'. One of the best ways to conceptualize this is to understand two types of values:
Instrumental values: These are values that you have because they help you achieve something deeper – a deeper terminal value. Take, for example, the value of honesty. You may think this is at the core of who you are. But, reflect further by asking why. Why do you value honesty? Generally, it's because you believe it's important for something deeper, like morality or positive relationships. Keep asking "why" you have your values, until you reach your core, or terminal, value set.
Terminal values: These are values that are at the end of the "why?" chain. They reflect your end-goal in life, and are intrinsic rewards in and of themselves. The most obvious is happiness. Being happy doesn't need a why. It is the why. Other examples might include freedom, love, and self-expression.
Conclusion
Use the above value statement examples for your own company or personal values statement, but mix them up and personalize each until it perfectly reflects who you are and why you do what you do – these statements need to reflect your motivations and core beliefs. Once they're set up, review them every 6 months to see if you can further improve and iterate on them.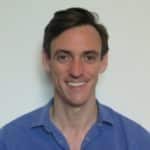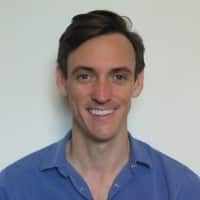 Dr. Chris Drew is the founder of the Helpful Professor. He holds a PhD in education and has published over 20 articles in scholarly journals. He is the former editor of the Journal of Learning Development in Higher Education. [Image Descriptor: Photo of Chris]