Popular phrases in coffee shop mission statements include "delicious", "authentic", "personalize", and "atmosphere".
Here, we can see that coffee shop mission statements tend to emphasize experiences. It's all about great coffee in amazing environments.
Two key differentiating factors seen in many mission statements are the quality of the coffee and ethical sourcing of beans.
Remember to make your own mission statement and use these as inspiration only!
Fair Use Disclaimer
All quotes and brand mentions in this article are used under fair use doctrine. Under section 107 of the Copyright Act 1976, allowance is made for "fair use" for purposes such as criticism, comment, news reporting, teaching, scholarship, education, and research. None of the following mission statements are claimed to be the mission statement of Helpful Professor. The surrounding commentary and analysis of the corpus of mission statements in this study demonstrates use of the quotes for educational and research purposes.
Coffee Shop Mission Statement Examples
"To inspire and nurture the human spirit – one person, one cup and one neighborhood at a time." – Starbucks Mission Statement
"To provide the world with authentic coffee flavors." – Costa Coffee Mission Statement
"To deliver superior quality products and services for our guests and communities through leadership, innovation, and partnerships." – Tim Hortons Mission Statement
"It's our mission to make a massive difference, one cup at a time." – Dutch Bros Mission Statement
"Committed to building a unified family who consistently serve the highest quality coffee and provide outstanding and personalised service in a vibrant store atmosphere." – Gloria Jeans Coffee Mission Statement
"Premium Italian coffee. A warm and welcoming atmosphere. Good food and great personal service." – Caffe Nero
"Our mission is to help people fall in love with great coffee." – Peet's Coffee
"We're driven by the simple notion that everyone deserves a more delicious cup of coffee and it's our job to find ways to bring it to them." – Seattle's Best Mission Statement
"An experience that makes the day better." – Caribou Coffee
"We create unique experiences that change lives and bring people back." – Anthem Coffee
"To connect with great people who share our passion and values so that together, we create great neighbourhood coffee houses that enrich the lives of everyone we meet." – Waves Coffee
"The cafe is the community's third place." – Inbtwn Coffee
"Our Artisan methods will at all times remain the cornerstone to our distinctive Italian tradition." – Caffè Artigiano
"While our company has grown, we have stayed true to our original vision – to be a coffeehouse with good food. We're on a mission to make people feel good." – Good Earth Coffee House
"Elevating coffee, people and the environment by supporting sustainable practices and bringing joy to those who love a good cup of coffee." – Caffe Virtuoso
"We believe that every cup of coffee is an experience." – Leap Coffee
"Our cafe will be a place of joy for all employees and patrons." – Gerry's Cafe
"To nurture body, mind and soul by retreating customers with freshly brewed organic coffee and organic meals." – Cafe Milligram
"Our mission as a coffee business is to improve the quality of life for every person in the coffee supply chain, from producers to consumers." – Coffee Project New York
"To serve excellent coffee with warm hospitality in every one of our communities." – Joe Coffee Company
"To be the crème de la crème of gourmet coffees and its products around the world – guided by integrity, quality, service and relationships." – Boncafe
"Where Friends Gather." – Village Hands Cafe
"It is our mission to brighten up your day with an early morning boost" – Trees Organic Coffee
"We are committed to serve you the finest ingredients of nature's bounty. We support Organic Farmers and Fair Trade." – Eat Real Cafe
"Delivering the best experience through ethically-sourced coffee to start your day better."
"Our mission is to create unique coffee flavors in a relaxing atmosphere to serve our community."
"We strive to create a welcoming space for coffee enthusiasts to escape the bustle of your day."
"To create a space connecting passionate baristas with coffee enthusiasts."
"We create a cafe space that inspires, through environmentally friendly practices, to bring our community together."
How to Write a Coffee Shop Mission Statement
Your mission statement should answer the core question: what is your purpose?
To get there, good mission statements have three sub-questions: What do you do, How do you do it, and Why do you do it?
For example:
What you Do: Start the sentence or paragraph by stating exactly what your company is. You're a coffee shop, or a cafe. You could add to this by stating that you're a special sort of coffee shop, like an environmentally-friendly shop, or one that's a community hub, or one for digital nomads.
How you Do It: State your special sauce. What are the processes you use that make you stand out. Do you stick to a family-owned model, do you source your beans directly, or do you create an amazing atmosphere? What's your special sauce?
Why you Do It: What's your guiding star? Do you operate a coffee shop because of your love of good coffee, your passion for ethical business practices, or maybe your passion for bringing the community together?
Coffee Shop Values and Vision
Many brands also outline their values after their mission statement. Some popular values to include in your coffee shop values statements include:
| | | |
| --- | --- | --- |
| Ethically sourced | Community | Friendly Service |
| Excellence | Passion | Quality |
| Sustainable | Inclusive | Integrity |
| Leadership | Partnership | Relationships |
Don't forget to also write a code of ethics – see here for a code of ethics example
Conclusion
All mission statements should reflect who you are and what you value. So, no mission statement should be the same. While the above examples should hopefully get your creative juices flowing, remember that your statement needs to be unique to what your brand's long-term goals truly are.
Two key elements of coffee shop mission statements are the quality of the coffee and the experience or atmosphere that people will have in your shop.
You may also want to include a list of values and an impact statement where you outline how you ensure your coffee is ethically sourced.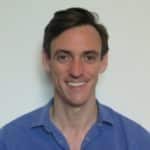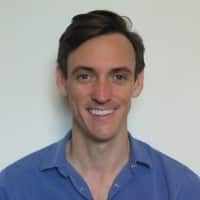 Dr. Chris Drew is the founder of the Helpful Professor. He holds a PhD in education and has published over 20 articles in scholarly journals. He is the former editor of the Journal of Learning Development in Higher Education.