Common words and phrases in construction company mission statements include: quality, service, relationships, safety, satisfaction, integrity, commitment, excellence, performance, and innovation.
The above words are sorted in order of frequency (most frequent to less frequent) from the below examples of construction mission statements.
To write your mission, vision, and values statements, follow the following general rule:
Your values statement: What you stand for. It is used to highlight your ethics and principles. A good values statement aims to align what your values are with the values of your customers to build trust.
Your vision: The future. It outlines what your long-term goal is. It might be to enrich your city, help your partners grow their business, or help a certain niche of businesses to succeed.
Your mission: The present. It shows how you will achieve your vision while remaining true to your values. You can talk about how your mission is to provide quality services or innovative solutions, which will help you and your partners achieve your common vision.
Usually, construction companies aren't consistent in articulating the difference between their values, vision, and mission. This leads to a bit of a mix of vision, values, and mission in their "mission statements".
Below are examples of mission statements from some large construction companies. While it's good to see what other companies are doing, remember to make your own unique mission, vision, and values statements. You can't just copy someone else's for your own business!
Examples of Construction Company Mission and Vision Statements
"Build on a tradition of trust through dedication, collaboration, customer satisfaction, and value creation." – Bird Construction
"We develop high-performing people that deliver successful projects." – Fort Construction
"A 'people first' company with a strong sense of responsibility. We continually strive for ever higher standards of construction." – MC Construction
"Our mission is: To perform for our customers the highest level of quality construction services at fair and market competitive prices." – PCL Construction
"Our mission is to deliver safe, sustainable, high-quality projects and services which uphold our core values and the 'Austral Construction' legacy." – Austral
"To provide quality workmanship and customer service and maintain the highest level of professionalism, honesty and fairness in our relationships with our customers, employees and vendors. To grow by continually providing useful and significant products, services, and solutions to markets we already serve – and to expand into new areas that build on our competencies and customer interests." – WENCO Construction
"[Company] adopts a disciplined and consistent approach each and every time we take on projects… regardless of size or scale." – BDH Constrcutions PTY LTD
"[Company] strives to be the contractor of choice by providing quality professional construction services in an environment of integrity and trust." – Best Build Construction Limited
"[Our] mission is to generate a reasonable return by satisfying our customers' needs with quality, timely service and workmanship through the employment of highly trained personnel who perform their tasks with honesty, fairness and integrity." – R&O Construction Inc.
"Our Mission is to lead the construction services industry by offering clients the highest level of internal expertise, safety, a fully integrated suite of services and a family approach to business. Our Values are to be the builder of choice; to be the employer of choice; to set the highest standards of ethics, quality, and safety; and to achieve a fair balance of responsibility, profitability, and citizenship." – The Walsh Group
"Our goal is to inspire you to create attractive, sustainable and smarter buildings through the design, manufacture and supply of unique and innovative building solutions." – ArcelorMittal Construction
"Our mission is to focus on our customers' needs in order to provide the highest quality construction services. Our staff is committed to excellence, and they will ensure our clients receive added value in all their dealings with [Company]." – Brenning Paving and Construction
"To provide a steadfast commitment to safety, quality, value and client satisfaction in every project we do." – Northern Legendary Construction
"Our Mission Statement is: To be the most trusted supplier partner to the construction trades in North America; delivering on safety, service, innovation, and value for our customers while creating opportunity and growth for the FBM Family." – Foundation Building Materials
"Our Client's satisfaction is the essence of our success and as such we will continually strive to provide each and every Client with an extraordinary experience, while delivering every project on time, within budget and with the highest level of quality and professionalism. Our Client's deserve nothing less!" – SYNEREX Construction Group Inc.
"To support and inspire local people by building a better future with our innovative building solutions and high-quality materials, making a difference to their everyday lives. With our full commitment to ensure we act in an environmentally and sustainable responsible manner to minimise the impact of all our operations on the environment." – Thomas Armstrong Group
"We are committed to establishing and maintaining long-term relationships with our employees, clients, and subcontractors/suppliers" – Ashland Construction
"At TNT Engineering, we support this vision by designing facilities and pipelines that meet and anticipate our clients' needs, are practical, safe and productive in the field, and set the industry standard for reducing costs to our clients."" – TNG Engineering
"It is our constant mission to provide a level of service that will exceed the expectations of our clients, maintain the highest level of quality and allow our employees the opportunity to grow and prosper. We strive to instill confidence with all parties by professionally managing all aspects of each and every project be it large or small." – Pomeroy Restoration & Construction Ltd
"At Volcano we are committed to helping our clients achieve their visions when it comes to renovating and/or upgrading their commercial, industrial and institutional properties and businesses." – Volcano Construction Services Ltd.
"[Company] strives to maintain its position as a leader in the construction and demolition hauling industry with a commitment to provide each customer with a total solutions promise. Through its focus on three core principles: customer service, flexible timely delivery, and competitive pricing D&P has been able to satisfy customers for the past 25 years." – D&P Construction Inc.
"To achieve long term longevity and controlled growth by providing superior construction services to our clients resulting in lasting client relationships and business expansion through recommendation." – HAAS Construction Management
"We don't just construct, we build long lasting relationships with our customers through professionalism & honesty." – GMG Construction
"Whether it's being on-time for an appointment, returning calls in a timely manner or simply doing what we said we'd do, our reputation is the foundation of our success and we go to any length to ensure that our commitment is never brought into question." – D.R. Domenichini Construction
"McNamara Construction is committed to being the highest quality construction company in the West of Ireland by building long-term relationships based on integrity, performance, value for money, and exceeding our clients expectations." – McNamara Construction
"Deliver quality craftsmanship with the highest efficiency and performance. Creating a value for the company and its employees. Providing unsurpassed quality of our work and relationships Exceeding the expectations of our customers. Ensuring complete satisfaction to everyone we serve." – DPT Construction
"Lingma construction turns ideas into reality through a tradition of building trust, delivering exceptional client service and creating value." – Lingma Construction
"[We are] dedicated to innovating, manufacturing, delivering and supporting the most advanced light gauge steel wall frame & roof truss technology worldwide. We seamlessly integrate our software technology with our steel rollforming machines to provide durable solutions ranging through single to multi machine, high volume applications." – Scottsdale Construction Systems Ltd
"Our mission is to build a great relationship with our clients through being open and honest!" – K&G Construction
"Always provide superior construction services through excellence in everything we do. Donnelly Construction is committed to adding value for our clients through innovation, integrity, and performance." – Donnelly Construction
"We provide clients with the services, expertise and resources that satisfy their priorities first. We treat every client with the courtesy, integrity and respect they deserve"" – NTI Construction
"Our mission is to focus on the client as the most important aspect of our business. Each project is undertaken with an uncompromising commitment to excellence and 100% customer satisfaction." – ARC Construction
"It is the mission of the [Company] to provide its customers with the highest quality, cost effective services by complying with client specifications and work requirements." – Jag'd Construction
"We are 100% committed to safety, quality, and performance. We take our reputation as a leading construction contractor quite seriously." – East & Westbrook
"To provide resources and support to assist members in professional development; improved organization operations, maintenance, and safety; and quality, cost-effective construction." – Western Council of Construction Consumers
"NECA's mission is to be the premier heavy, civil and utility contractor while focusing on the values of excellence, service and employee development." – Navajo Engineering & Construction Authority
"It is our mission to educate you on the best materials, products and processes to maximize the value of your investment." – Great Falls Construction
"We have a vision of being the best choice in Building Construction and the best in rendering services such as provision of professionals in project management, QA/QC and Construction safety to our esteemed clients." – Faystrad Global Construction Company Limited
"[Company] is committed to providing the highest level of construction and building maintenance services in the East Anglia region. We will ensure the longevity of our company through repeat and referral business achieved by customer satisfaction by exceeding their expectations on every project we work on. " – T M Browne Ltd
"The mission of [Company] is to set the standard for excellence in providing innovative and quality construction services tailored to meet our clients' needs. " – Telco Construction, Inc.
"[Company] strives to provide the highest quality customer experience by staying true to our guiding principles of Quality, Trust, and Accountability" – LaBonte Construction
"[Company] is an industry leader committed to providing our clients with high-quality products, delivered on schedule and within budget." – Top Line Construction
"Our mission is to provide outstanding Home Improvement and Remodeling value, building on our reputation of professionalism, consistency and integrity in our services and products, responsiveness to clients and use of innovative and traditional quality solutions." – Star Construction Company Inc.
"Advance construction education by supporting members in teaching best principles and practices, research innovation, and service to their institution, community and the industry." – The Associated Schools of Construction
"We are committed to accomplishing every project in a manner that represents the pride and passion we feel for our industry. We want to help make your dream build a reality." – H3 Construction
"Serving Christ Through Construction" – Dallas 1 Construction & Development
"while our passion is building, our satisfaction comes from making our clients happy." – PSG Construction
"Our mission is to establish long lasting relationships with our clients by exceeding their expectations and gaining their trust through exceptional performance by every member of the AUM Construction team. " – AUM Construction
"To maintain our leadership position and reputation for "Excellence in Construction" by continually setting new standards." – IEW Construction Group
"Our mission is to focus on The Customer as the most important asset of our company by providing affordable quality construction. We have the ability to solve problems and offer value conscious solutions." – Ironhorse Commercial Construction, Inc.
"at [Company], we want to develop further together efficiently and with a clear goal so that we can steady increase the earning power of the company for the benefit of all. In this, the aspects of safety at work and protecting the environment are an integral component of everything we do." – ALHO
"The mission of [Company] is to provide our clients with the very best value in construction services in the industry." – Kinley Construction
"We pledge to provide our clients with superior construction services and deliver these services in a professional, reliable, responsive and friendly manner. We will initiate and maintain regular contact with our clients throughout the construction and warranty period to insure they remain completely informed and have as much input, as they desire." – Allen Batchelor
"Our mission is to be a business that above all values family, who is dedicated each day on being the New Mexico ready mix concrete supplier contractors and home owners choose that delivers the finest quality ready mix concrete products and provides unsurpassed services to our respected customers." – The Santa Fe Concrete
"At Kinney Construction Services, we exist to provide superior service to our clients, communities, and the world in which we live." – Kinney Construction
"We provide elevated construction services and fuse strong relationships with technical skills and a deep kinship for our craft to deliver projects that contribute to communities and help organizations prosper." – Rock City Construction Co.
"Our mission is to be a leader in the Southeast for design-build, general contracting, and construction management for commercial projects." – Adkins Construction
Don't forget to also write a code of ethics – see here for a construction code of ethics example
Conclusion
I hope the above examples of mission and vision statements from construction companies has helped to stimulate your creative juices. Now it's time to create your own unique statements by reflecting on your values and vision, and how you'll get there (the mission). Have a go at separating out your values, vision, and mission, rather than mixing them up – this can help you be clearer about who you are and what you're doing as a company.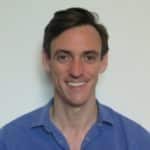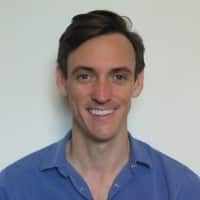 Dr. Chris Drew is the founder of the Helpful Professor. He holds a PhD in education and has published over 20 articles in scholarly journals. He is the former editor of the Journal of Learning Development in Higher Education. [Image Descriptor: Photo of Chris]