Common words in non-profit mission statements include: community, care, families, poverty, Christ, education, improve, provide, quality, access, advance, change, dignity, future, and hope.
These terms are sorted by frequency from the below list of NGO mission statements. They show the general values and goals of non-profits.
When coming up with your non-profit statements of purpose, keep in mind the three core types of statements:
Values Statement: What you care about. For non-profits, it's often got to do with religion (e.g. 'Christian values') or commitment to equality or humanity.
Vision Statement: What you want. Your long-term vision might be to eradicate childhood poverty, save the planet, or empower female entrepreneurs.
Mission Statement: How you'll get there. It might be through research, activism, raising money, or community engagement. Brainstorm by finishing this sentence: "We will meet our vision by…"
The below examples of non-profit mission statements are a mix of vision, values and missions from the top 100 NGOs in the world. You can't use these for yourself, but they can be the inspiration for when you create your own unique NGO mission statement.
Non-Profit Mission Statement Examples
Fair Use Disclaimer
All quotes and brand mentions in this article are used under fair use doctrine. Under section 107 of the Copyright Act 1976, allowance is made for "fair use" for purposes such as criticism, comment, news reporting, teaching, scholarship, education, and research. None of the following mission statements are claimed to be the mission statement of Helpful Professor. The surrounding commentary and analysis of the corpus of mission statements in this study demonstrate use of the quotes for educational and research purposes.
United Way seeks to improve lives by mobilizing the caring power of communities around the world to advance the common good." – United Way Worldwide
"Our mission is to advance change in America by ensuring equitable access to nutritious food for all in partnership with food banks, policymakers, supporters, and the communities we serve." – Feeding America
"Its mission is to preach the gospel of Jesus Christ and to meet human needs in His name without discrimination." – Salvation Army
"The mission of St. Jude Children's Research Hospital is to advance cures, and means of prevention, for pediatric catastrophic diseases through research and treatment." – St. Jude Children's Research Hospital
"Direct relief's mission is to improve the health and lives of people affected by poverty or emergency situations by providing essential medical resources needed for their care." – Direct Relief
"To bring communities together to help families build strength, stability and self-reliance through shelter." – Habitat for Humanity International
"Americares saves lives and improves health for people affected by poverty or disaster so they can reach their full potential." – Americares
"To put Christian principles into practice through programs that build healthy spirit, mind, and body for all." – YMCA of the USA
"To enable all young people, especially those who need us most, to reach their full potential as productive, caring, responsible citizens." – Boys & Girls Clubs of America
"Our mission is to release children from poverty in Jesus' name." – Compassion International
"Catholic Charities fulfills the Church's role in the mission of charity to anyone in need by providing compassionate, competent and professional services that strengthen and support individuals, families and communities based on the value and dignity of human life." – Catholic Charities USA
"Build the systems necessary to protect the health of entire populations." – Task Force for Global Health
"Step Up For Students empowers families to pursue and engage in the most appropriate learning options for their children, with an emphasis on families who lack the information and financial resources to access these options." – Step Up for Students
"Good360's mission is to close the need gap." – Good 360
"The mission of The Nature Conservancy is to conserve the lands and waters on which all life depends." – Nature Conservancy
"The American Red Cross prevents and alleviates human suffering in the face of emergencies by mobilizing the power of volunteers and the generosity of donors.​" – American National Red Cross
"Samaritan's Purse goes to the aid of the world's poor, sick, and suffering, helping meet needs of people who are victims of war, poverty, natural disasters, disease, and famine with the purpose of sharing God's love through His Son, Jesus Christ." – Samaritan's Purse
"World Vision is an international partnership of Christians whose mission is to follow our Lord and Savior Jesus Christ in working with the poor and oppressed to promote human transformation, seek justice, and bear witness to the good news of the Kingdom of God." – World Vision
"Our mission is to link the church of the First World with the church of the Third World in a manner that helps both the materially poor and the poor in spirit." – Food for the Poor
"The mission of the Mount Sinai Health System is to provide compassionate patient care with seamless coordination and to advance medicine through unrivaled education, research, and outreach in the many diverse communities we serve." – Mount Sinai Health Systems
"We champion Lutheran social ministry by building valuable connections between our network and our partners in philanthropy, academia, healthcare and business to address the most critical challenges in our communities, drive change and empower people to lead their best lives." – Lutheran Services in America
"UNICEF is committed to ensuring special protection for the most disadvantaged children – victims of war, disasters, extreme poverty, all forms of violence and exploitation, and those with disabilities." – United States Fund for UNICEF
"Their mission is to provide medicines and health supplies to those in need around the world so they might experience life to the fullest." – MAP International
"Inspiring hope and promoting health through integrated clinical practice, education and research." – Mayo Clinic
"Cru helps to fulfill the Great Commission in the power of the Holy Spirit by winning people to faith in Jesus Christ, building them in their faith and sending them to win and build others." – Cru
"The American Cancer Society's mission is to save lives, celebrate lives, and lead the fight for a world without cancer." – American Cancer Society
"To reduce financial barriers to care for underinsured patients with chronic or life-altering diseases." – HealthWell Foundation
"We're committed to providing the highest quality medical care possible." – Doctors Without Borders USA
"Building healthier lives, free of cardiovascular diseases and stroke. Our mission drives everything we do." – American Heart Association
"Our mission is to ensure all people have access to the care and resources they need to make informed decisions about their bodies, their lives, and their futures." – Planned Parenthood Federation of America
"Save the Children believes every child deserves a future." – Save the Children Federation
"Advancing the liberation and well-being of Black and Brown communities through education, self-empowerment, mass-mobilization and the creation of new systems." – Entertainment Industry Foundation
"Providing hope and resources for those without life's essentials." – Feed the Children
"CMMB is a leading faith-based NGO improving global health care for the world's poor, by building healthy, sustainable communities through community engagement and partnerships." – Catholic Medical Mission Board
"We are committed to doing everything in our power to eliminate racial, socioeconomic, cultural, and other disparities in patient care, cancer research, and cancer treatment and outcomes." – Dana-Farber Cancer Institute
"To help underinsured people with life-threatening, chronic, and rare diseases get the medications and treatments they need by assisting with their out-of-pocket costs and advocating for improved access and affordability." – Patient Access Network Foundation
"The mission of the Make-A-Wish Foundation is to create life-changing wishes for children with critical illnesses." – Make-A-Wish Foundation of America
"Cure leukemia, lymphoma, Hodgkin's disease and myeloma, and improve the quality of life of patients and their families." – Leukemia & Lymphoma Society
"As a faith-based organization, it is the mission of Midwest Food Bank to share the love of Christ by alleviating hunger and malnutrition locally and throughout the world and providing disaster relief; all without discrimination." – Midwest Food Bank
"Promotes human development by responding to major emergencies, fighting disease and poverty, and nurturing peaceful and just societies; and serving Catholics in the United States as they live their faith in solidarity with their brothers and sisters around the world." – Catholic Relief Services
"Shriners Children's three-part mission has one goal: to change and improve lives." – Shriners Hospitals for Children
"Its mission is to alleviate human suffering, protect life and health, and uphold human dignity, especially during armed conflicts and other emergencies." – Cross International
"To work around the globe to save lives, defeat poverty and achieve social justice." – CARE USA
"Operation Blessing's mission is to show God's love by alleviating human suffering with powerful humanitarian aid wherever it's needed most." – Christian Broadcasting Network & Operation Blessing
"TAF's MISSION is to provide underinsured people living with life-threatening, chronic, and rare diseases access to critical treatment through financial assistance, education, and advocacy." – The Assistance Fund
"The Alzheimer's Association leads the way to end Alzheimer's and all other dementia — by accelerating global research, driving risk reduction and early detection, and maximizing quality care and support." – Alzheimer's Association
"Easter Seals provides exceptional services for people with disabilities or special needs and their families to live, learn, work and play in their communities." – Easter Seals
"Convoy of Hope has a wide network of volunteers and partners helping us make the world a better place. Whether it's feeding children, empowering women, training farmers, responding to disasters, or serving a community in need, the goal is to bring help and hope where they are needed most." – Convoy of Hope
"The WWP mission is to honor and empower Wounded Warriors who incurred a physical or mental injury, illnesses, or wound, co-incident to your military service on or after September 11, 2001." – Wounded Warrior Project
"Goodwill® works to enhance the dignity and quality of life of individuals and families by strengthening communities, eliminating barriers to opportunity, and helping people in need reach their full potential through learning and the power of work." – Goodwill Industries International
"The mission of the Center for Dialysis Innovation is to improve the health and well-being of people with advanced kidney disease initiating and receiving dialysis treatment." – American Kidney Fund
"The Rotary Foundation helps Rotary members to advance world understanding, goodwill, and peace by improving health, providing quality education, improving the environment, and alleviating poverty." – Rotary Foundation of Rotary International
"Our mission is to realize this promise of the United States Constitution for all and expand the reach of its guarantees." – American Civil Liberties Union and Foundation
"The mission of the IRC is to help people whose lives and livelihoods are shattered by conflict and disaster, including the climate crisis, to survive, recover and gain control over their future." – International Rescue Committee
"The Carter Center, in partnership with Emory University, is guided by a fundamental commitment to human rights and the alleviation of human suffering. It seeks to prevent and resolve conflicts, enhance freedom and democracy, and improve health." – Carter Center
"Providing human services for Jews and others in need, creating Jewish experiences and strengthening Jewish community connections." – Jewish Federation of Metropolitan Chicago
"We work to alleviate hunger and hardship, rescue Jews in danger, create lasting connections to Jewish life, and help Israel overcome the social challenges of its most vulnerable citizens, both Jewish and non-Jewish." – American Jewish Joint Distribution Committee
"The mission of World Wildlife Fund is to conserve nature and reduce the most pressing threats to the diversity of life on Earth. " – World Wildlife Fund
"The mission of Matthew 25: Ministries is to fulfill Matthew 25:34-40 by providing nutritional food to the hungry, clean water to the thirsty, clothing to the naked, affordable shelter to the homeless, medical care to the ill, and humanitarian supplies to those in need." – Matthew 25: Ministries
"The basic mission of the Marine Toys for Tots Program is to collect new unwrapped toys and distribute those toys to less fortunate children at Christmas." – Marine Toys for Tots Foundation
"Delivering Good unites retailers, manufacturers, foundations and individuals to provide people impacted by poverty and tragedy with new merchandise, effectively distributed through a network of community partners to offer hope, dignity and self-esteem to at-risk children, families and individuals." – Delivering Good
"Cedars-Sinai is a nonprofit, independent healthcare organization committed to improving the health status of the communities." – Cedars-Sinai Health System
"To provide effective means for the prevention of cruelty to animals throughout the United States." – American SPCA
"The mission of the Houston Food System Collaborative is to facilitate growth of a sustainable local food system, accessible to all, through education, innovation, and collaboration." – Houston Food Bank
"Serves the American public with programming and services of the highest quality, using media to educate, inspire, entertain and express a diversity of perspectives." – Public Broadcasting Service
"Young Life's mission is to introduce college students to Jesus Christ and help them grow in their faith." – Young Life
"To lead in the prevention, diagnosis, treatment, and cure of cancer through programs of excellence in research, education, outreach, and cost-effective patient care." – Memorial Sloan Kettering Cancer Center
"The mission of Special Olympics is to provide year-round sports training and athletic competition in a variety of Olympic-type sports for children and adults with intellectual disabilities, giving them continuing opportunities to develop physical fitness, demonstrate courage, experience joy and participate in a sharing of gifts, skills and friendship with their families, other Special Olympics athletes and the community." – Special Olympics
"Heart to Heart International seeks to improve healthcare access in the U.S. and around the world by ensuring quality care is provided equitably in medically under-resourced communities and in disaster situations." – Heart to Heart International
"Provide the highest quality of health care." – Boston Children's Hospital
"The mission of NewYork-Presbyterian Brooklyn Methodist Hospital, a member of the NewYork-Presbyterian Regional Hospital Network, is to provide excellent healthcare services in a compassionate and humane manner to the people who live and work in Brooklyn and its surrounding areas." – New York-Presbyterian Hospital
"Serve with the global body of Christ to advance Bible translation and work together so people can encounter God through his Word" – Wycliffe Bible Translators
"Create a sustainable support system that provides access to food." – Second Harvest Heartland
"To help deprived, excluded and vulnerable children living in poverty have the capacity to become young adults, parents and leaders who bring lasting and positive change to their communities." – ChildFund International
"We are dedicated to a single purpose: empowering veterans to lead high-quality lives with respect and dignity." – Disabled American Veterans
"At UJA, we care for Jews everywhere and New Yorkers of all backgrounds, respond to crises close to home and far away, and shape our Jewish future." – UJA/Federation of New York
"The mission of the Environmental Defense Fund (EDF) is to preserve the natural systems on which all life depends." – Environmental Defense Fund
"The Metropolitan Museum of Art collects, studies, conserves, and presents significant works of art across time and cultures in order to connect all people to creativity, knowledge, ideas, and one another." – Metropolitan Museum of Art
"PSI's mission is to make it easier for all people to lead healthier lives and plan the families they desire." – Population Services International
"Educational Media Foundation exists to create and distribute compelling media that encourages and inspires audiences to have a meaningful relationship with Christ. " – Educational Media Foundation
"To inspire and mobilize the diverse Boston Jewish community to engage in building communities of learning and action that strengthen Jewish life and improve the world." – Combined Jewish Philanthrophies
"City of Hope is transforming the future of health. Every day we turn science into practical benefit. We turn hope into reality." – City of Hope
"Our mission is to be the most trusted scholarship and student success organization offering impactful solutions with students always at the forefront." – Scholarship America
"The Michael J. Fox Foundation is dedicated to finding a cure for Parkinson's disease through an aggressively funded research agenda and to ensuring the development of improved therapies for those living with Parkinson's today." – Michael J. Fox Foundation for Parkinson's Research
"We support low-income families by building and fueling the most impactful nonprofits across all five boroughs that are elevating people from poverty." – Robin Hood Foundation
"Save lives by meeting the most critical needs in our communities and investing in breakthrough research to prevent and cure breast cancer." – Susan G. Komen
"The mission of Teach for America is to enlist, develop, and mobilize as many as possible of our nation's most promising future leaders to grow and strengthen the movement for educational equality and excellence." – Teach for America
"JDRF works every day to change the reality of this disease for millions of people." – JDRF International
"To alleviate hunger through the gathering and distribution of food while encouraging self-sufficiency, collaboration, advocacy and education." – St. Mary's Food Bank Alliance
"Our mission is to advance health equity through innovation and partnerships." – PATH
"The USO strengthens America's military service members by keeping them connected to family, home and country, throughout their service to the nation." – United Service Organizations
"The increase and diffusion of knowledge." – Smithsonian Institution
"The mission of the Metropolitan Opera Guild is to enrich people's lives through an awareness and deeper appreciation of opera while supporting the Metropolitan Opera by expanding its reach to diverse communities and a wider audience." – Metropolitan Opera Association
"We who recognize God's providence and fidelity to His people are dedicated to living out His covenant among ourselves and those children we serve, with absolute respect and unconditional love." – Covenant House
"Changing the way America cares for children and families." – Father Flanagan's Boys' Home
"To provide nutritious food and resources for our neighbors, with dignity, equity and convenience, through partnerships and innovation." – Northern Illinois Food Bank
"The Arc promotes and protects the human rights of people with intellectual and developmental disabilities and actively supports their full inclusion and participation in the community throughout their lifetimes." – The Arc of the United States
"Our mission is to inspire, empower, and connect people to change their world." – Barack Obama Foundation
"We fight the big fights to end suffering for all animals." – Humane Society of the United States
"The International Fellowship of Christians and Jews is the leading non-profit building bridges between Christians and Jews, blessing Israel and the Jewish people around the world with humanitarian care and life-saving aid." – International Fellowship of Christians and Jews
How to Write a Mission Statement
When writing your mission statement, it's often helpful to break it down to three different statements: values, vision, and mission. The mission is informed by your values and your vision.
As a non-profit, your values are usually informed by:
Religion
Care for the environment
Care for human lives
Care for women's rights
Etc.
Your vision will be what you want to achieve in the long run:
Eradicating poverty in a certain region
Saving a rainforest or waterway
Keeping global carbon emissions below a certain level
Empowering 1000 female entrepreneurs.
Now you know your values and vision, how will you achieve it? That's your mission:
We will eradicate poverty by… (working with local governments and donors to get food in every school by the end of the year).
We will save the rainforest by… (advocating to get politicians elected who will stop logging in the forest).
Don't forget to also write a code of ethics – see here for an NGO code of ethics example
Conclusion
While the above 100 examples of mission statements for non-profits are great for inspiration, don't use someone else's mission statement. Instead, come up with your own values, vision, and mission that are unique to who you and your company are.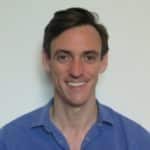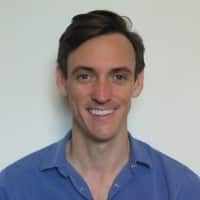 Dr. Chris Drew is the founder of the Helpful Professor. He holds a PhD in education and has published over 20 articles in scholarly journals. He is the former editor of the Journal of Learning Development in Higher Education. [Image Descriptor: Photo of Chris]