School vision statements outline a school's values and objectives. They provide parents and the community a brief but clear overview of the overall ethos of the school. On the other hand, school mission statements explain what the school is currently doing to achieve its vision. Schools need both vision and mission statements to show their community what their values and beliefs are.
Importance of Vision and Mission Statements in Schools
Statements of a school's vision and mission are important for keeping a school focused on its core purpose. The statements can act as a guiding north star for school administrators who aim to make decisions that live up to the statements. They are also important because they are documents that parents use to see whether the school meets their family's values.
Common Words in Vision Statements
The most common words in school vision and mission statements are:
Christian
Community
Safe
Excellence
Potential
Skills
Global
Prepare
Achieve
Life-long
Read below for our full list of the best school statements from around the web.
Related Post: A List of Education Slogans and Mottoes
Best Preschool Mission & Vision Statements
We foster our students' love for learning, encourage them to try new and exciting things, and give them a solid foundation to build on.
Our vision is to develop well rounded, confident and responsible individuals who aspire to achieve their full potential. We will do this by providing a welcoming, happy, safe, and supportive learning environment in which everyone is equal and all achievements are celebrated.
We believe that a happy child is a successful one. We are committed to providing a positive, safe and stimulating environment for children to learn, where all are valued. We intend that all children should enjoy their learning, achieve their potential and become independent life-long learners.
Our early learning center exists to provide a safe, developmentally, inclusive environment for toddlers, preschool, kindergarten and school age children.
Our focus is to provide a stimulating early learning and child care experience which promotes each child's social/emotional, physical and cognitive development.
Our goal is to support and nurture the children's and our own natural desire to be life-long learners. We are committed to the families we serve, providing support and encouragement.
Our Vision is a community where all children feel loved, respected and encouraged to develop to their fullest potential.
Our Mission is to provide high quality education and childcare in a safe, respectful and inclusive environment that builds a foundation for life-long learning.
We aim to provide a safe learning environment with a welcoming atmosphere which creates a sense of belonging amongst the families. We maintain an inclusive environment which acknowledges and respects children from diverse family and cultural backgrounds.
Our Kindergarten provides a safe, developmentally appropriate, nurturing environment that promotes social, emotional, cognitive and physical growth, as well as a positive self-image and a love of learning. T
Our goal is to build skills that set children up for success in kindergarten and beyond.
Our vision is for each child to develop a curiosity of learning, discover their interests and grow in their love of learning. We also desire to have strong families through parent support/fellowship and skills training.
We aim to offer a safe, happy place where everyone is known and valued, and where differing needs are acknowledged, accepted and met
We aim to encourage each child to be independent and develop a sense of responsibility for themselves and respect for others in the environment
Our mission is to lead and support the early learning community in building the best foundation for children birth to five.
Our Kindergarten aims to provide a meaningful child centered, play based curriculum that builds life skills, independence, confidence and resilience to support each child in achieving their potential and to make a smooth transition to school and society itself.
Our mission is to work together to build a safe, respectful and nurturing environment focused on maximizing each child's sense of wellbeing and acquisition of skills for life and learning.
Our mission is to provide exceptional care to children while fostering each child's intellectual, social, physical and moral development in an academic-rich environment.
Related Post: 5 Early Childhood Philosophies Compared
Best Primary and Elementary School Vision & Mission Statements
Our goal as a school is to equip our young people with the skills and mindset to thrive and then take on the world.
We foster an enthusiastic, creative community of learners prepared to continue their intellectual, emotional, and physical development.
To educate all students to the highest levels of academic achievement, to enable them to reach and expand their potential, and to prepare them to become productive, responsible, ethical, creative and compassionate members of society.
Our vision is to prepare young women to pursue their aspirations and contribute to the world.
We strive to consciously create an environment of respect and inclusion and to support ethnic, racial, religious and socio-economic diversity among all the constituencies of the school.
We strive to support this environment by building a more inclusive curriculum, addressing a range of learning styles, offering a wide array of diversity efforts and programs, and by participating in the wider community.
Our school empowers all students to embrace learning, achieve their personal best and build their emotional, social and physical well-being.
Our vision is to empower students to acquire, demonstrate, articulate and value knowledge and skills that will support them, as life-long learners, to participate in and contribute to the global world and practise the core values of the school: respect, tolerance & inclusion, and excellence.
We believe that education should take place in a fully inclusive environment with equal opportunities for all and that all children should learn to value religious and cultural differences. Our school strives to be at the centre of the local community with positive and effective links to the wider and global communities.
Our statement "DREAM, BELIEVE, ACHIEVE" reflects our understanding and beliefs. We aim to ensure that the children at our school are provided with high-quality learning experiences based on a broad and balanced curriculum.
Related Post: Childcare Mission Statement Examples
Best High School Mission & Vision Statements
Our vision is to forge strong, positive connections with students so they can achieve independence, build confidence, and gain academic knowledge.
We aim to develop well-rounded and thoughtful students prepared to cope with a changing post-modern and globalized world.
We strive to provide our graduates with an academic foundation that will enable them to gain admission to the colleges or universities of their choice as well as to succeed in those institutions.
We are committed to recognizing the importance of communication and to encouraging dialogue among all constituencies; to promoting intellectual and social growth and development within the school community; to providing a safe, supportive setting so that students have the opportunity to explore and to clarify their own beliefs and values, to take risks, and to think and speak for themselves; and to recognizing and responding to individual and institutional prejudices, both overt and subtle, based on gender, race, religion, ethnicity, sexual orientation, socio-economic status, age, and physical and mental ability.
Our vision is to prepare and motivate our students for a rapidly changing world by instilling in them critical thinking skills, a global perspective, and a respect for core values of honesty, loyalty, perseverance, and compassion. Students will have success for today and be prepared for tomorrow.
Our mission is to provide a safe haven where everyone is valued and respected. All staff members, in partnership with parents and families are fully committed to students' college and career readiness. Students are empowered to meet current and future challenges to develop social awareness, civic responsibility, and personal growth.
We are dedicated to a continuing tradition of excellence in an ever-changing world. Within a safe and supportive environment, we provide a relevant, high-quality education and prepare our diverse student body for future endeavors. We honor achievement and promote pride in ourselves, in our school, and in our community.
We strive to prepare all students to become lifelong learners and responsible citizens ready to meet the challenges of the future. In partnership with families and community, our goal is to create relevant learning opportunities for students — both inside and outside the classroom — that help them develop the knowledge, critical thinking skills, and character necessary to succeed in a technologically advanced world.
Our High School is a student-centered organization delivering excellence in education. Our team is committed to our students, our communities, and each other. We believe that our cohesion and morale help us to achieve excellence in our school. Our commitment to our students and our dedication to impacting their education through innovative methods makes us unique.
Graduates will be motivated life-long learners and productive global citizens.
Cultivating excellence in every student.
Our school's vision is to provide student-centered educational programs that challenge all students to perform at their highest potential.
Our school prepares students for success in the 21st century by engaging them in rigorous and relevant learning opportunities that promote academic, physical, and emotional growth.
Our school creates a pathway to assist students in achieving their educational and personal goals leading to a fulfilling future within the greater community.
Our school will continue to create a safe, effective learning environment that enables each individual to reach his or her greatest potential through ample opportunities to excel.
Our school will foster an environment to nurture individuals academically, socially, and emotionally so that they are equipped to tackle academic challenges and become productive members of society.
Related Post: Library Mission Statement Examples
Best Christian School Vision & Mission Statements
Our Christian School believes that each child is a treasure, bearing God's image. We seek to partner with Christian families who are committed to our vision and mission.
Vision is the insight God provides to instruct and direct the path of an organization. Our Vision Statement is as follows: Our school will be known as a diverse Christian community which, under the guidance of the Holy Spirit, provides families with Christ-centred education through dynamic programming, dedicated professional staff, in facilities most conducive to learning, in order to develop responsible servants in God's world.
Our Mission is as follows: To provide a Christ-centered, high quality education and to work in unison with the home and local church to nurture our students' intellectual, spiritual, social, emotional, and physical growth to prepare them for responsible service in the kingdom of God.
It is the vision of Our Christian Academy to engage students in a quality Christ-centered education that equips and challenges them to reach their unique potential spiritually, academically, socially, and physically.
We endeavor to foster a nurturing, mutually supportive school community of students who enthusiastically pursue learning and Christian character, parents who wholeheartedly support the school's mission, Bible believing churches who actively reinforce a biblical worldview, and qualified, caring Christian faculty and staff who sacrificially invest in the lives of students.
To engage and educate young people to know Christ and be equipped to impact the world for God's Kingdom.
To capture and equip the hearts, minds and energies of young people for the sake of knowing Christ, and unleash them to engage the world they live in and make an impact in it according to God's principles and power.
The mission of our Christian School is to transform this generation through sound academic education with a distinct Christian worldview. We are committed to transferring our passion for serving Christ to our students for their benefit and for the glory of God.
The vision of our Christian School is to provide a comprehensive educational facility that will accommodate a life-developing curriculum and graduate students who express a passionate faith, a biblical world view philosophy and are practitioners of true Christianity.
Our Christian School seeks to provide an excellent educational experience from a biblical worldview in order to produce the next generation of well-rounded servant leaders.
Our Christian School will be a compassionate community where knowledge is pursued with excellence, where faith is rooted in Christ, and where character is exemplified through service. We are dedicated to creating a caring and nurturing environment, producing life-long learners, creating disciples of Christ, and enriching students' lives.
Our Christian School is a loving community that spiritually and academically equips, challenges, and inspires students to impact their world for Christ.
Our Christian School will be grounded in God's Word and challenged to achieve academic excellence as they prepare to use their gifts and abilities effectively to follow God's plan for their lives.
Our Christian Academy works together with parents and their local church to provide a Christ-centered spiritual, academic, and physical foundation. Our goal is a nurturing environment that produces godly citizens who will be a transforming influence in the world.
To form a partnership with believing parents in order to establish their children with a total biblical worldview.
To help train up a generation of godly leaders who love learning and are sought after for their wisdom.
To prepare students spiritually, academically, and in accordance with their God-given potential, enabling them to handle the rigors of life with courage.
Our mission is to build a Christ-centered school to equip students to be Christ-honoring critical thinkers, clear communicators, and compassionate leaders, through the pursuit of academic excellence, in the tradition of classical Christian education.
Our vision is be recognized as the leading Christian School in the Kansas City area, preparing students for a love of learning and service, to the glory of God.
Related Post: Classroom Vision and Mission Statements
Best College and University Vision & Mission Statements
Our university aspires to be a national leader in developing educated contributors, career-ready learners, and global citizens, and in generating meaningful, high-impact scholarship.
Pursuing enlightenment and creativity.
To create a transformative educational experience for students focused on deep disciplinary knowledge; problem solving; leadership, communication, and interpersonal skills; and personal health and well-being.
Learning. Discovery. Engagement.
The university aspires to be known for its excellence in teaching, intensive research, effective public service and community engagement. The university prepares diverse and competitive graduates for success in a global, interdependent society.
We aspire to be the exemplary comprehensive research university for the 21st century.
To impact society in a transformative way — regionally, nationally, and globally — by engaging with partners outside the traditional borders of the university campus.
To contribute to society through the pursuit of education, learning and research at the highest international levels of excellence.
To educate the citizens and citizen-leaders for our society. We do this through our commitment to the transformative power of a liberal arts and sciences education.
We will have a transformative impact on society through continual innovation in education, research, creativity, and entrepreneurship
Educating students to the benefit of all.
To recruit and develop the world's most promising students and most outstanding staff and be a truly global university benefiting society as a whole.
The University will become a national leader in collaborative career-focused liberal arts education and will equip its graduates to visualize and achieve excellence in a dynamic global community.
To be dedicated to the advancement of learning and ennoblement of life.
To promote learning by engaging with students in advancing scholarly inquiry, cultivating critical and creative thought, and generating knowledge. Our active partnerships with local and global communities contribute to a sustainable common good.
We will continue to frame and solve the greatest challenges of the future.
Read More University Mission Statement Examples Here.
Summary
Vision and mission statements tend to explore themes that are important to a school's community. They also focus on the age of students. Preschool vision statements tend to explore themes of safety, development and love. High School vision statements are about preparing students for the world. Universities tend to focus on inspiring future leaders.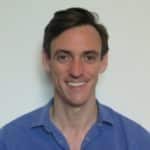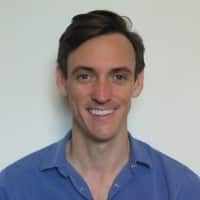 Dr. Chris Drew is the founder of the Helpful Professor. He holds a PhD in education and has published over 20 articles in scholarly journals. He is the former editor of the Journal of Learning Development in Higher Education. [Image Descriptor: Photo of Chris]