I looked into 25 daycare and childcare mission statement examples and fed them through a word cloud to find out the most popular mission statement words. They were:
Quality
Families
Learning
Environment
Safe
Educational
Community
Foundations
Needs
Development
Here it is as a word cloud:
These words can provide a good stimulus for thinking about some phrases you might want to be central to your mission statement.
These keywords reflect some of the central concepts in childcare and early childhood education today, including:
A focus on quality.
A focus on safety.
A focus on learning and child development.
A focus on play-based learning.
On top of this, I would also emphasize some important things I think could be central to a childcare mission statement, such as:
A holistic approach (the 'whole child' approach).
Child-centered care.
Early literacy and numeracy.
> Read Also: School Mission Statement Examples
25 Childcare Mission Statement Examples
1. A Child Centered Approach
Our mission is to provide the highest quality care and education of children that is child-centered, holistic and values all children as individuals.
2. A Personalized Approach
As a leading childcare center in the nation, we provide personalized childcare focused on safety and nurturing the unique identities and personalities of all children.
3. An Elite Center
The Center's mission is to lead from the front in innovation in early childhood education to prepare children for success at school and beyond.
4. An Innovative Center
Our mission is to provide 21st Century childcare and developmentally appropriate education that prepares children for a future in which technology, cooperation and leadership will be central to children's lives.
5. A Montessori Mission Statement
Our mission is to provide child-centered childcare focused on fostering children's creativity in a developmentally appropriate and resource rich play-based environment.
6. A Steiner Mission Statement
Our mission is to provide childcare that embraces children's natural desires to play and explore in natural and inclusive environments protected from the hurried life beyond our gates.
7. A Focus on Education
Our mission is to support all our children by creating caring and inclusive social play environments that can naturally promote child development in all areas of learning, including literacy and numeracy.
8. A Nurturing Environment
Our mission is to provide a caring, warm and safe environment for children to enjoy developmentally appropriate play experiences.
9. A Focus on Development
Our mission is to be a holistic child-focused early learning center that helps children to develop socially, physically, emotionally and cognitively under the care and guidance of highly trained professionals and within a child-friendly environment.
10. A Christian Ethos
With a faith-based approach to child development, we aim to nurture children's God-given talents in a caring and stimulating space.
11. A Focus on Family
We provide childcare that is flexible to the needs of busy working families and is catered to the child's needs as decided by parents who know their child best.
13. A Focus on Community
We provide a welcoming and child friendly environment that involves all members of the community and invites community members into our safe space to expose children to the rich diversity of our city.
14. After School Care
We provide childcare that allows busy parents to feel comfortable that their children are safe and making productive use of their time before and after school. We focus on helping children with their homework while giving children time to be children in open and unstructured play spaces.
15. Serving a Diverse Community
Our mission is to serve a proudly diverse group of families and their children. We provide an inclusive and safe environment for children's development and work daily to introduce them to the beautiful cultures that make up our community.
16. A Play Based Learning Approach
We create play based learning environments that allow children to learn through discovery and experimentation. Our highly trained staff oversee children's play to encourage enquiry and secure children's safety at all times.
17. School Readiness
We help children to develop the skills required to succeed in school. Through engagement with local schools we make transition to school seamless which sets them up for success.
18. Life Skills Development
We provide an environment where children can develop life skills that will set them up for a life of success. We encourage imitative play in resource-rich environments so children develop the social skills for the next few years in their lives.
19. A Simple Childcare Mission Statement
We provide a safe and nurturing environment while parents are at work.
20. Love of Learning
We care for children in an environment where learning is fun so that love of learning is the foundation for a child's life.
21. Research Based
We create a childcare environment based on the most up-to-date research-based strategies for childcare, child development and early childhood education.
> Read Also: Library Mission Statement Examples
Some Real-Life Examples:
22. Hutch Kids Childcare Center
"The Hutch Kids Child Care Program focuses on the individuality and uniqueness of each child. We provide an environment that allows each child to develop at his/her own pace and activities are planned that encourage self-confidence, spontaneity, curiosity, and self- discipline, as well as assisting in the development of the child's social and emotional health."
23. Interlake Child Care & Learning Center
"Interlake provides a warm and caring environment that celebrates diversity and allows children maximum freedom of choice while ensuring their physical and psychological safety."
24. Hilltop Children's Center
"Hilltop is transforming early childhood education through play, collaboration, and reflection: in our classrooms with children, partnerships with families, and professional development with educators."
"Daydreams Childcare Center strives to strengthen each child's own identity, while instilling a respect for others."
> Read Also: University Mission Statement Examples
How to Write a Childcare Mission Statement
A mission statement is one of three statements you should have:
The mission statement (we do…) – sets out what your purpose is.
The vision statement (we aim to…) – sets out where you're going.
The values statement (we believe…) – sets out what you believe in.
For the mission statement, Holly Bruno recommends that it meets the following standards:
It's inspiring.
It empowers staff to find their own purpose.
It's relevant in good times and bad.
It sets a high quality standard for staff.
It reflects your core values.
It informs everyday decisions.
It remain timeless.
It's worth looking at your draft mission statement and see if it will live up to all 7 of Bruno's recommended standards.
> Read Also: Teacher Vision Statement Examples
Conclusion
A mission statement is unique to each and every childcare and early learning center. At the core, you need to think about what is unique about what you offer and how you can distil that into a few sentences. Explain what you do and how you do it in a way that will satisfy your clients and prepare the children you look after for a life beyond the walls of your center.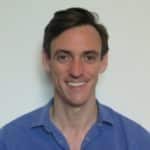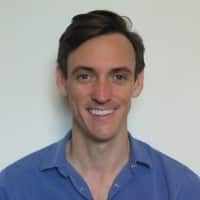 Dr. Chris Drew is the founder of the Helpful Professor. He holds a PhD in education and has published over 20 articles in scholarly journals. He is the former editor of the Journal of Learning Development in Higher Education. [Image Descriptor: Photo of Chris]