Guiding principles refer to a broad philosophy or fundamental set of values or guidelines that inform and shape an individual's behavior or an organization's decision-making process.
Organizations often leverage guiding principles to establish a direction and help ensure consistency in actions (Lepsinger & Lucia, 1997). In a personal context, guiding principles often encapsulate a person's core beliefs and core values that navigate their life choices (Baumeister, & Vohs, 2002).
No matter the context, guiding principles can be seen as forming the compass that influences decisions, actions, and behavior.
Understanding guiding principles can help in setting life goals, improving ethical conduct, enhancing decision-making, and establishing organizational culture (Schwartz, 2001).
Guiding Principles Examples
1. My Ten Guiding Principles
These are my personal guiding principles for my personal philosophy in life:
First Principle: Curiosity
I attribute most of my successes in life to the fact I'm curious and willing to learn something every single day. I remember from a very young age that I'd put my head on the pillow at night and ask myself: "what did I learn today?" And to this day, I still believe that being curious about things around you and learning something each day is essential to achieving success in life.
Second Principle: Turn up Consistently
I've learned that all of the big successes in my life – from my Ph.D to my business to my fitness – have come about because I've turned up every day and worked on the things I care about. The more consistent you are in turning up and putting in the work, the more likely you will achieve your goals. Each day, take one step toward your goals.
Third Principle: Respect
Based on the lessons I learned from my parents and my (lapsed) Catholic upbringing, I believe in treating all individuals with dignity, regardless of their status or differences. It builds upon the understanding that everyone possesses inherent worth. I think this is easier for me because I allow myself to feel empathy and compassion for others, which is the next principle..
Fourth Principle: Empathy
Empathy is the ability to understand and share the feelings of others. It enables me to connect with people on a deeper level and respond effectively to their needs. I think this principle has served me well, and helped me to become a better teacher and friend. When others might shun or snob or bully, I believe I should demonstrate care for people who need it.
Fifth Principle: Integrity
Integrity is the principle of being honest and having strong moral values. It propels you to behave ethically in all situations, aligning your actions with your beliefs. Here's an example of my embrace of integrity – I get emails from companies asking me to promote their unethical essay writing services to readers of this website. It'd make me a lot of money, but it doesn't fit with my principles, so I turn my back on extra money in order to stay true to my guiding principle of integrity.
Sixth Principle: Resilience
Resilience is the ability to bounce back from adverse situations or setbacks. It encourages you to view obstacles as opportunities for growth, rather than impediments. To me, cultivating resilience is about not giving up and working through difficulties. No one will go through life without hardship. It's how we respond that matters.
Seventh Principle: Self-discipline
Self-discipline is the capacity to control your actions and make deliberate decisions, resisting short-term gratification for long-term benefits. It allows you to stick to your plans and goals, regardless of hindrances. By adopting self-discipline you can achieve meaningful goals and maintain a balanced lifestyle.
Eighth Principle: Gratitude
Gratitude is expressing appreciation for what you have, rather than what you want. I've come to this principle later in life, after reflecting on my own spirituality and my propensity to always want more. Taking a moment to pause and express gratitude helps me to ground myself and cultivate a positive and content mindset.
Ninth Principle: Generosity
Since getting married, I've come to learn about the importance of giving yourself generously to people you love. I might want to go off and do my own thing a lot of the time, but generously giving my time to my wife and supporting her hobbies and interests is so important for our relationship. I think when I have kids, I'll learn this even more – generosity with your time is an important way to cultivate loving relationships and strong binds.
Tenth Principle: Kindness
Kindness is the quality of being friendly, generous, and considerate. Modeling kindness in your daily life can create a positive atmosphere and promote well-being in others. Often, we need to return to this principle at times when we're frustrated, busy or anxious. It's in these moments that we should remember to pause and show kindness to others, because they deserve your kindness.
I'm going to turn to general examples for a range of aspects of life now, starting with examples of guiding principles that might serve you well in your career.
2. Guiding Principles for your Career
3. Guiding Principles for Business
These principles might be included in your business's code of ethics:
Guiding Principles for Students
4. Guiding Principles for Personal Life
Don't forget to turn your list of guiding principles into a credo statement, like these ones here.
5. Guiding Principles for Teams
6. Guiding Principles for Leadership
7. Guiding Principles for Teachers
References
Baumeister, R. F., & Vohs, K. D. (2002). The pursuit of meaningfulness in life. In C. R. Snyder & S. J. Lopez (Eds.), Handbook of positive psychology (pp. 608-618). Oxford, England: Oxford University Press.
Lepsinger, R., & Lucia, A. D. (1997). The Art and Science of Competency Models: Pinpointing Critical Success Factors in Organizations. Pfeiffer.
Schwartz, M. S. (2001). The nature of the relationship between corporate codes of ethics and behaviour. Journal of Business Ethics, 32(3), 247-262. doi: https://doi.org/10.1023/A:1010787607771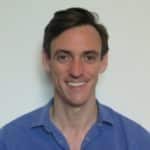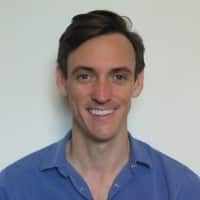 Dr. Chris Drew is the founder of the Helpful Professor. He holds a PhD in education and has published over 20 articles in scholarly journals. He is the former editor of the Journal of Learning Development in Higher Education. [Image Descriptor: Photo of Chris]