I used convenience sampling to analyze 41 real estate mission statement examples found on the internet.
Frequently used words across the mission statements included: service, achieve, dedicated, families, integrity, professional, satisfaction, together, and excellence.
The vision and mission statements reveal a focus on premium and white label service. A strong emphasis is placed on brands positioning themselves as trustworthy and respectable. Below are all 41 real estate vision statement examples from the study.
Fair Use Disclaimer
All quotes and brand mentions in this article are used under fair use doctrine. Under section 107 of the Copyright Act 1976, allowance is made for "fair use" for purposes such as criticism, comment, news reporting, teaching, scholarship, education, and research. None of the following mission statements are claimed to be the mission statement of Helpful Professor. The surrounding commentary and analysis of the corpus of mission statements in this study demonstrates use of the quotes for educational and research purposes.
Real Estate Mission Statement Examples
"As an independent brokerage, we are dedicated in providing you with excellent, professional, honest and responsible service." – Modern Living Realty
"We are fair, courteous, honest, and professional. We are sensitive to our clients' needs and dedicated to their satisfaction." – Century 21 Myers Realty
"Transforming neighborhoods. Transforming homes. Transforming lives" – Foundation Housing
"Our mission is to provide quality vacation rental houses and condos in various price ranges to family groups throughout the year. We seek to better represent our clients and customers by continuously building knowledge, competence, and by being honorable, honest, and fair in all dealings." – Shorewood Real Estate
"To impress existing and potential clients through our real estate services with the intent that all who come into contact with us are pleased and proud to recommend us to their families, their friends and their colleagues without hesitation. To be the leading real estate agents, consistently delivering superior service and returns to our clients." – Aslander Real Estate
"Empowering lived with our knowledge and experience so that together we can leave legacies worth leaving." – AV Home Experts
"We create value beyond real estate. We shape the future of how you work, live and play. Through exceptional service, hospitality, amenities, and technology, we offer an advanced atmosphere of well-being." – Silverstein Properties
"A revolution in real estate, empowering real estate professionals." – One Agency Pty Limited
"While demonstrating a strong will to excel in every aspect of our business, we never lose sight of our core values." – ISR Real Estate
"The mission for Gordon Ford Properties is to provide the highest level of real estate services with a passion for building the local community and making our neighborhoods a safe and prosperous place to live and work." – Gordon Ford Properties
"To exceed stakeholders' (customers, clients, agents & employees) expectations by practicing timeless Biblical principles in our business activities." – Hampton Estates Realty
"Our goal is to represent and serve clients with excellence, professionalism, honesty, and with the clients' best interests first. This is the heartbeat of our company, which is the Core of our Guiding Values leading our Real Estate Firm." – Taylor & Associates Realty
"Most people struggle with navigating real estate transactions. I help guide you through the process every step of the way so you are supported and achieve your desired outcome." – Vanessa Wilson
"Our vision is simple, to adapt and evolve to continue to offer beyond expectation service and results, through creative thinking, leadership, initiative, respect and passion. Our customer centric focus and continued evaluation and development of everything we do, ensures that YOU our customer experiences a level of service without compromise." – Elders Limited
"To provide full real estate services dedicated to making the buying and selling of real estate as cost effective as possible, allowing clients to keep more of their investment" – 2% Realty
"Rohit Mahtani is an energetic young Real Estate Agent whose mission is to provide the highest level of professional service and uncompromising integrity in order to achieve the highest rates of client retention and customer satisfaction in the real estate industry." – Rohit Mahtani
"To provide the finest real estate service on the Central Coast, upholding the highest standards of integrity, ethics and customer care." – First National Real Estate Coastwide
"We are here to help, support and empower families. We know that having a good home is central to every family's wellbeing. We're grateful to be a part of helping that piece come together for so many families, year after year." – Justin Havre & Associates
"Our number one priority is to deliver excellence in every aspect of your real estate search and transaction. In order to achieve excellence, we work together as a team for the benefit of our clients." – Bryce Hansen
"With integrity, expertise and hard work the team delivers world class personal service helping our clients get great value for their homes and real estate investments while supporting our families and our community." – The Neal Estate
"Achieving true success can only come from years of client dedication and market knowledge." – Easter Team Realtors
"The mission of LEVIN Commercial Real Estate is to be the most successful real estate firm in South Jersey and South Eastern Pennsylvania." – LEVIN Commercial Real Estate
"As Real Estate Professionals our priority is to provide state of the art customer service and convenience that is second to none. Our client is not only our most important business, but hopefully will become a friend as well." – Maui Paradise Properties
"I have a mission to provide the highest level of professional service, and to achieve the highest rates of customer satisfaction here on O'ahu." – Marcus Realty
"We aspire to be Central Arkansas' real estate company of choice for buyers, sellers and agents; focusing on exceptional customer service and building lifelong relationships one home at a time." – Aspire Realty Group
"Our company is a trusted and respected leader in real estate acquisitions, sales, development, and management who believes in having guiding principles to support its mission and goals for doing business." – Ramshaw Real Estate
"We choose to work Hard and efficiently generating results with the highest of quality to satisfy our clients needs and Expectations and to build trusting relationships to achieve true client satisfaction." – EXIT Realty Oceans Edge
"Creating, preserving and providing valuable affordable housing that transforms our communities, works to eliminate family insecurities and empowers residents to experience "Housing with Pride, Life with Dignity"." – Northwest Real Estate Capital Corp
"To provide full real estate services dedicated to making the buying and selling of real estate as cost effective as possible, allowing clients to keep more of their investment." – 3% Realty Inc
"The Bartlett Real Estate Institute is keen to rethink real estate, understand its value and communicate this widely." – The Bartlett Real Estate Institute
"Our mission is to give each of our clients the regal treatment in real estate." – Taylor & Co.
"Picerne recognizes how important it is to develop more than just buildings to house people; we build neighborhoods. This means using creative land planning to ensure the quality multifamily housing we develop blends harmoniously with the surrounding community." – Picerne Real Estate Group
"The Terry Paranych Real Estate Group will be regarded as the hardest working real estate team in the world through unparalleled personalized service and innovation. We will strive to be the clear choice of home buyers and sellers now and in the future." – The Terry Paranych Real Estate Group
"In everything we do, we believe in challenging what it means to provide outstanding real estate service, we believe in doing things differently." – Marty Gilbert Real Estate Agent
"At Lighthouse Real Estate Group, we are committed to being a beacon for the real estate industry. We are here to guide you every step of the way. Lighthouse is a full-service Michigan real estate company." – Lighthouse Real Estate Group
"[Company's] mission is to bring people and opportunity together in the Coachella Valley through real estate, utilizing innovation and creativity to deliver superior customer service." – Johnson Commercial Real Estate's
"To be the most desired company for both clients and realtors." – Carnival Real Estate Corporation
"Phillips Realty is a family-owned, God-centered company, committed to steering our business with integrity, having respect for our employees, vendors, and customers and to help them build successful lives, honoring God." – Phillips Realty
"To enthusiastically serve our clients by providing tenants with homes and workplaces that they can be proud of." – Los Angeles Property Management Group
"When clients seek direction from us, we strive to be patient and wise. We are always present and provide versatility & longevity. We are intelligent in the market and provide the resourcefulness to get the job done efficiently." – Baity Real Estate
"To inspire a positive, lasting impact." – The Loken Group
Common Words in Real Estate Mission and Vision Statements
To figure out what's valued in a spa mission statement, I ran each of the above mission statements through a word cloud and generated a table of the most common words in a mission statement. The results are below.
| Word | Frequency |
| --- | --- |
| Service | 14 |
| Achieve | 6 |
| Dedicated | 4 |
| Families | 4 |
| Integrity | 4 |
| Professional | 4 |
| Satisfaction | 4 |
| Together | 4 |
| Excellence | 3 |
The vision and mission statements reveal a focus on premium and white-label service. A strong emphasis is placed on brands positioning themselves as trustworthy and respectable. Below are all 41 real estate vision statement examples from the study.
Don't forget to also write a code of ethics – see here for a real estate code of ethics example
Conclusion
Remember, if you're making your own mission statement for real estate, you need to make your own rather than taking someone else's. But the above examples and study can help you to understand what's valued in a real estate mission statement.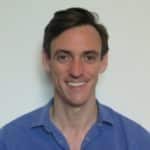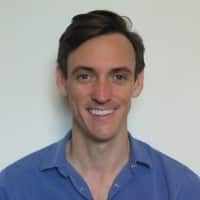 Dr. Chris Drew is the founder of the Helpful Professor. He holds a PhD in education and has published over 20 articles in scholarly journals. He is the former editor of the Journal of Learning Development in Higher Education.