About The Helpful Professor
The Helpful Professor is a higher education website by Dr. Chris Drew (PhD, B.Ed Hons) that provides trustworthy, accessible, and accurate peer-reviewed study guides that reflect expert consensus – all in language that university students can understand!
Our website has been named one of the 17 Top Teaching Blogs by Education Corner[1], which praises the website's writing style:
"The articles cut through the nonsense and provide answers to your burning questions."
The Helpful Professor has been mentioned in top academic and journalistic sources including Times Higher Education, The Economist, Readers Digest, and The Conversation[2].
We've also been cited by universities including The University of North Carolina, State University of New York at Buffalo, City University of New York, The University of Illinois, The University of Sydney, and Calvin University[3].
Our Chief Editor
---
The editor and owner of The Helpful Professor is Dr. Christopher Drew (Ph.D, B.Ed, PGCLTHE).
Editorial Experience: Prior to starting The Helpful Professor, Dr. Drew was editor at the Journal of Learning Development in Higher Education where he edited major editions including the special issue on academic literacies. He has also been the guest editor on the major Ed Tech journal, the Australasian Journal of Educational Technology where he led the 2019 special issue exploring new developments in David Jonassen's concept of cognitive tools. He also sat on the conference committee for the 2018 Association for Learning Technology annual conference.
Academic Research Experience: Dr Drew obtained his PhD in Education from Australian Catholic University for his dissertation on nationalism in childhood. Besides his editorial experience, Dr. Drew has written peer reviewed articles in over 20 academic journals, including the British Journal of Educational Studies, Journal of Early Childhood Research, Critical Studies in Education and Contemporary Issues in Early Childhood.
You can find his full archive of publications on his Google Scholar page.
Media Citations: Dr. Drew has been cited in major publications including The Economist, Readers Digest, The Week, and Pearson Education[4] where he has been quoted as an expert on study skills, child development, and educational studies.
Listen to Chris talking about types of play-based learning on the Learning Success Podcast.
Teaching Experience: Dr. Drew has extensive teaching experience at universities around the world, including Swinburne University (Melbourne, Australia) and Teesside University (United Kingdom).
Our Peer Review and Editorial Process
How we provide trustworthy, accessible, and reliable information to earn and maintain the trust of our readers.
---
Step 1: Qualified Writers
All contributors on Helpful Professor must hold relevant postgraduate academic qualifications from a respected mainstream academic institution.
Step 2: Peer Review
All articles written by contributors on The Helpful Professor (i.e, authors who are not Chris) go through a peer-review editorial process.
Peer reviewers are PhD-level academics with relevant expertise who are asked to review content to ensure it reflects expert academic consensus on every topic. Our chief editor regularly acts as a peer reviewer.
Step 3: Editorial Review
Our chief editor, Chris (the founder of Helpful Professor), is in charge of editorial review to ensure all content is of suitable quality before publication.
In the editorial stage, we focus on:
Clarity of writing. All content should be readable for an undergraduate student.
Expert Consensus. We place a premium on publishing content that reflects mainstream expert consensus.
Peer Review. Contibutors' work should be peer reviewed by a PhD-level academic.
Co-authorship where possible. For co-authored pieces, at least one author should be a PhD-level expert.
Citing claims. All claims should make reference to scholarly peer-reviewed sources that readers can refer to for further information. Sources are cited using APA style (7.0).
Step 4: Monitoring and Updating
Published content is reviewed via a regular audit process by a qualified peer reviewer. Update dates are prominently displayed in the sidebar (for desktop readers) and footer (for mobile readers).
All feedback provided by readers via our contact page is taken to weekly editorial review meetings to ensure it is acted upon promptly (See: Errors and Corrections below).
"We read academic journal articles so you don't have to!"
Transparency, Errors, and Corrections
---
1. Transparency
We establish transparency to our readers by:
Clear Authorship: All articles clearly state the author at the beginning of the article. An author bio is provided at the end of each article to explain how and why the author is qualified to write on the topic.
Citing Claims: We aim to cite all claims and use scholarly sources to support our claims with evidence-based data.
2. How we handle factual errors
If you find errors, please contact our chief editor using the contact page. We will cross-check the data and make edits where appropriate.
3. How we handle disputed information
Sometimes, people identify false errors or facts that are up for debate in the academic community. In these situations, we aim to present all viewpoints and counterpoints in our articles, so long as these viewpoints are accepted with mainstream academic thought.
However, in all situations, the chief editor holds the final say on the content published on the site.
All published content is (c) The Helpful Professor.
Inclusion Policy
---
1. Inclusive Language
We are committed to inclusive language throughout the website:
Non-Discrimination: While we often report on sociological and psychological concepts that reference various difficult topics, our goal is to ensure our language is inclusive and non-discriminatory. We aim to use objective language to describe but not endorse controversial ideas.
Professionalism: Language is professional and family-friendly. We review content to ensure the content can be safely consumed by all university students.
2. Accessibility
We maintain and regularly review our accessibility policy and provide an accessibility plugin for our users. For more on our attempts at making an accessible website, read our full accessibility statement here.
Regular Contributors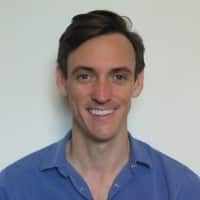 Dr. Christopher Drew, PhD
Qualifications: B.Ed (Hons), PhD (Sociology of Education), PGCLTHE
Areas of Expertise: Sociology of education, education studies, study skills
Chris Drew is the founder and editor of The Helpful Professor. He has a background in sociology of education and educational psychology. He teaches educational studies and study skills at university level. Chris edits and contributes to all articles published on the website.
Dr. Dave Cornell, PhD
Qualifications: B.Ed (Hons), PhD (Psychology of Education)
Areas of Expertise: Leadership, psychology, education
Dr. Cornell has worked in education for more than 20 years. His work has involved designing teacher certification for Trinity College in London and in-service training for state governments in the United States. He has trained kindergarten teachers in 8 countries and helped businessmen and women open baby centers and kindergartens in 3 countries.
Dr. Kamalpreet Gill Singh, PhD
Qualifications: M.Phil, PhD (Sociology)
Areas of Expertise: Sociology, social sciences, humanities
Dr. Gill has a PhD in Sociology and has published academic articles in reputed international peer-reviewed journals. He holds a Master's degree in Politics and International Relations and a Bachelor's in Computer Science. Dr. Gill's work covering the fields of history, politics, literature, economics, philosophy, and current affairs has appeared in major news and media portals in India.
Dr. Rosa Panades, PhD
Qualifications: PhD (Sociology)
Areas of Expertise: Sociology, gender sciences
Dr. Panades is a multifaceted sociologist with experience working in a variety of fields, from familiy relations, to teenage pregnancy, housing, women in science or social innvovation. She has worked in international, european and local projects, both in the UK and in Spain. She has an inquisitive and analytical mind and a passion for knowledge, cultural and social issues.
Rosa holds a PhD in Sociology on the topic of young fatherhood from the University of Greenwich, London.
Sanam Vaghefi, PhD Candidate
Qualifications: BSc, MA
Areas of Expertise: Sociology
Sanam Vaghefi (BSc, MA) is a Sociologist, educator and PhD Candidate. She has several years of experience at the University of Victoria as a teaching assistant and instructor. Her research on sociology of migration and mental health has won essay awards from the Canadian Sociological Association and the IRCC. Currently, she is am focused on supporting students online under her academic coaching and tutoring business Lingua Academic Coaching OU.
Pernilla Stammler Jaliff (MSSc)
Qualifications: MSSc
Areas of Expertise: Sociology, Political Science
Pernilla Stammler Jaliff has a master's degree in Political Science and in Investigative Journalism. She has published several academic articles, and reports on human rights and sustainability for different NGOs. She also works independently as an investigative journalist writing articles on environmental issues such as the lithium and oil industry.
Sourabh Yadav, MA
Qualifications: BA (Hons) English, MA (English)
Areas of Expertise: Literature, Philosophy, Writing Skills
Sourabh Yadav is a freelance writer & filmmaker. He studied English literature at the University of Delhi and Jawaharlal Nehru University. You can find his work on The Print, Live Wire, and YouTube.
Dalia Yashinsky, MA
Qualifications: BA, MA (Philosophy)
Areas of Expertise: Philosophy, Writing skills
Dalia Yashinsky is an academic writer and professional blogger. She graduated with her Bachelor's (with Honors) from Queen's University in Kingston Ontario in 2015. She then got her Master's Degree in philosophy, also from Queen's University, in 2017. She blogs at dalyblogs.com.
Viktoriya Sus, MA
Qualifications: MA (International Relations & Economics)
Areas of Expertise: Economics, Psychology, Politics, Philosophy
Viktoriya Sus is an academic writer specializing mainly in economics and business from Ukraine. She holds a Master's degree in International Business from Lviv National University and has more than 6 years of experience writing for different clients. Viktoriya is passionate about researching the latest trends in economics and business. However, she also loves to explore different topics such as psychology, philosophy, and more.
Become a Contributor
---
What we Publish
The articles on the website are simple guides for undergraduate students on topics and theories that they will be learning about in class. This is not a forum for publishing new academic research.
We publish pieces in sociology, psychology, philosophy, communication and media studies, education studies, the humanities, and related fields.
We are also currently looking for great articles on study skills, motivation, and mindset for university students.
Who can Contribute
We accept contributions from academics and students (postgraduate or above) seeking a forum to share their writing, build their resume as a writer, and improve their communication skills.
Many of our contributors are PhD students, lecturers, or professors. Freelancers are welcome to contribute so long as they can demonstrate academic expertise (generally, a research-focused postgraduate degree is a good threshold).
Important note: We strip all hyperlinks out of contributed pieces to deter SEO and "outreach managers" from trying their luck. This website is for the academic community only and we maintain a very high quality standard.
What to Expect
Get in touch using the "Contact" page. If you have ideas for topics, let us know. Otherwise, Chris can suggest a topic and provide a template for you – we've got a lot of ideas waiting to be written!
We will let you know the rate (yes, we pay academics for their expertise) and the style expectations.
Write your draft (7-day turnaround is expected) and submit it for editorial and peer review. Review is

not

blind. You may be asked to revise your work so it matches our editorial standards.
Footnotes
[1] See: https://www.educationcorner.com/teaching-blogs/
[2] See: https://www.timeshighereducation.com/campus/shaping-curriculum-framework-fundamental-principles; https://theconversation.com/why-friendships-are-falling-apart-over-politics-146821; https://web.archive.org/web/20220212170932/https://gre.economist.com/gre-advicegre-study-strategies/tips-and-tricks/gre-self-study-tips
[3] See: https://digitalhistorylab.unc.edu/2020/07/how-using-minecraft-opened-up-a-new-way-of-learning/; https://www.buffalo.edu/catt/develop/design/teaching-methods.html; https://iopn.library.illinois.edu/pressbooks/instructioninlibraries/chapter/point-of-need-instruction-teaching-at-the-reference-desk-and-in-consultations/; https://educational-innovation.sydney.edu.au/teaching@sydney/digital-native-myth/
[4] See: https://web.archive.org/web/20220212170932/https://gre.economist.com/gre-advicegre-study-strategies/tips-and-tricks/gre-self-study-tips; https://www.rd.com/list/slideshow-13-things-your-childs-teacher-wont-tell-you/; https://www.pearson.com/pathways/student-resources/going-back-to-school-at-30.html; https://theweek.com/articles/893313/truth-about-tweens-screens; https://theconversation.com/why-friendships-are-falling-apart-over-politics-146821