I studied 209 of the largest restaurant brands' mission statements to identify common themes in restaurant mission statements.
The most common words in the restaurant mission statements in this study included: quality, service, experience, fresh, delicious, communities, friendly, commitment, atmosphere, environment, enjoy, unique, and excellent (in order of frequency).
The above words and phrases reveal three key themes in restaurant mission statements:
Quality of food – How the restaurant describes the food they aim to create.
Quality of service – How the restaurant describes the service they are aiming to provide.
Quality of atmosphere – The intended atmosphere or 'vibe' of the restaurant.
Together, these pillars constitute the "experience" you're trying to aim for. You need to be able to articulate these in your mission statement!
Below are examples of values and mission statements from 209 of the world's biggest restaurants.
Fair Use Disclaimer
All quotes and brand mentions in this article are used under fair use doctrine. Under section 107 of the Copyright Act 1976, allowance is made for "fair use" for purposes such as criticism, comment, news reporting, teaching, scholarship, education, and research. None of the following mission statements are claimed to be the mission statement of Helpful Professor. The surrounding commentary and analysis of the corpus of mission statements in this study demonstrates use of the quotes for educational and research purposes.
Restaurant Mission Statement Examples
"Our mission is to make delicious feel-good moments easy for everyone." – McDonald's
"to inspire and nurture the human spirit – one person, one cup, and one neighborhood at a time." – Starbucks
"To glorify God by being a faithful steward of all that is entrusted to us and to have a positive influence on all who come in contact with Chick-fil-A." – Chick-fil-A
"We take pride in making the best Mexican style fast food providing fast, friendly, & accurate service." – Taco Bell
"To deliver superior quality products and services for our customers and communities through leadership, innovation and partnerships." – Wendy's
"We strive to keep you at your best, and we remain loyal to you, your tastes and your time. That's what America runs on." – Dunkin' Donuts
"To offer reasonably priced quality food, served quickly, in attractive, clean surroundings." – Burger King
"Delight every customer, so they want to tell their friends – with great value through fresh, delicious, made-to-order sandwiches, and an exceptional experience." – Subway
"Our mission is to redefine convenience by creating inspired food, picked up in three minutes or safely delivered in 10." – Domino's
"To provide Food with Integrity." – Chipotle Mexican Grill
"One Panera for a Healthier and Happier World." – Panera Bread
"We take pride in making a perfect pizza and providing courteous and helpful service on time all the time. Every customer says, "I'll be back!" – Pizza Hut
"To serve finger lickin' good food to all our customers!" – KFC
"Popeyes strives at all times to provide its goods and services in a way that respects dignity, independence, integration and equality of opportunity to all guests, including people with disabilities, in order for them to obtain, use or benefit from the goods or services we provide." – Popeyes
"To deliver exceptional Asian dining experiences by building an organization where people are inspired to better their lives." – Panda Express
"At Dairy Queen everyone creates positive, loving memories for our customers and staff that last forever." – Dairy Queen
"Inspiring Smiles Through Delightful Experiences" – Arby's
"We aim to raise the bar, inspire, motivate, mentor and make an impact." – Little Caesars
"At Olive Garden, we want the experience of warmth and caring to extend beyond our restaurant walls and into every community where we live and serve." – Olive Garden
"To make sure you're eatin' good whenever you step into an Applebee's." – Applebee's
"Join Jack in the Box's mission to make the world a more delicious place. Because everyone should experience a Buttery Jack for lunch, or an Oreo Cookie Ice Cream Shake on a hot day (or any given day)." – Jack in the Box
"Our mission is to WOW people every day!" – Buffalo Wild Wings
"Texas Roadhouse was founded in 1993 with the mission of providing Legendary Food and Legendary Service." – Texas Roadhouse
"It's our goal to make sure you always have the best ingredients for every occasion." – Papa Johns
"We believe in celebrating the differences that make a good company great, and in leveraging individual strengths to create an innovative inclusive and unified team." – Chili's Grill & Bar
"We are in the business of providing hot, fresh, delicious burgers when the customer wants it and just how they like it. Our customers are people on the go, busy, and looking for convenient food that is fast without compromising freshness, quality andaffordability." – Whataburger
"We're the leader of the pack by emphasizing consistently high quality delicious food delivering a warm, welcoming environment. " – Outback Steakhouse
"If we can do our part to make your day better – with a wholesome, delicious meal or a heartfelt smile – we've done our job." – Culver's
"Our mission at Denny's is to establish beneficial business relationships with diverse suppliers who share our commitment to exceptional quality, excellent customer service and competitive pricing." – Denny's
"Our larger purpose is to nourish the soul." – Cracker Barrel
"Our concept is simple and unique… we only have ONE LOVE – quality chicken finger meals!" – Raising Cane's Chicken Fingers
"Red Lobster is committed to taking a leadership position in conserving and protecting every kind of seafood we source and serve and using our influence to drive positive change in the industry" – Red Lobster
"Everything about Jimmy John's – from the menu, to the marketing, to the franchise management – is about keeping it simple. No games or gimmicks. " – Jimmy John's
"To create an environment where absolute guest satisfaction is our highest priority." – The Cheesecake Factory
"Consistently create encore experiences that enrich lives, one person at a time." – Zaxby's
"Today, LongHorn continues the mission of grilling up legendary steaks and fresh, never frozen, chicken and seafood, done right the LongHorn way." – LongHorn Steakhouse
"Giving…Making a Difference in Someone's Life." – Jersey Mike's Subs
"To Serve the World Flavor" – Wingstop
"Is to sell the best quality burgers possible. To sell the best burger possible, we focus on Quality, Service, and Cleanliness." – Five Guys
See Also: How to Write a Values Statement
"Providing the freshest, highest quality foods and services for a profit, and a spotless, sparkling environment whereby the customer is our most important asset." – In-N-Out Burger
"We're Committed to Serving Great Food" – Carl's Jr.
"Bojangles' is committed to helping the individuals who reside in those communities whenever we can." – Bojangles
"We are committed to being the best. We are each responsible for delivering best-in-class results." – Red Robin
"to deliver a unique experience to our customers through delivering great food, friendly, attentive service, excellent price and a welcoming presence" – Waffle House
"We strive to offer a pleasurable dining experience that is affordable for every guest, at every restaurant, every day." – Golden Corral
"BJ's is committed to conducting our business in an ethical, legal and socially responsible manner that aligns with our organizational values. As a company committed to quality in everything we do, sustainability goes beyond policy; it's a core value of our company." – BJ's Restaurant & Brewhouse
"To carry on our commitment to and passion for hearty and flavorful food, heartfelt service, and public safety." – Firehouse Subs
"To passionately serve ""Perfect Pollo"" every time." – El Pollo Loco
"Our commitment to responsibly sourced, safe and quality ingredients means more than just delicious food and smoothies; it means we can Inspire Better and spread sunshine all around." – Tropical Smoothie Cafe
"We treat our team members like family and bring our true selves to work every day." – P.F. Chang's
"Del Taco is raising the bar in the industry through its commitment to serving fresh, delicious and made-to-order food at an unbeatable value. " – Del Taco
"It's our mission to make a massive difference, one cup at a time." – Dutch Bros. Coffee
"Combining our dedication to authentic Italian pizza with a taste that makes our guests let out that "Ah!" of satisfaction." – Marco's Pizza
"Our mission is to deliver flavors that make every occasion a celebration." – Qdoba Mexican Eats
"Our goal is to serve handcrafted food and delicious sweet tea that is simple and satisfying – for every palette, even mom's pickiest eater. " – McAlister's Deli
"Hooters Makes you Happy ; Show You Care." – Hooters
"Constantly to serve our patrons the highest quality burgers and shakes along with extending them great service at the lowest possible prices." – Steak 'n Shake
"To make the most awesome doughnuts on the planet every single day." – Krispy Kreme
"We aim to provide our guests with unparalleled service, quality, and innovation so they can create the best at-home meal experience. We also believe that pineapple belongs on pizza. In fact, we believe whatever you want on your pizza belongs on your pizza!" – Papa Murphy's Pizza
"Only the best people consistently deliver winning results" – TGI Fridays
"We bring people together to savor the authentically unique flavor of Texas." – Church's Chicken
"Our mission to Stand For Something Good expanded to include taking care of our team, sourcing premium ingredients from like-minded partners, designing our Shacks responsibly, supporting our communities through donations, events, and volunteering—and much more." – Shake Shack
"Provide a quality dining experience that brings our guests back again and again." – Freddy's Frozen Custard & Steakburgers
"We care about our customers, and we care about you! That's where our YOU FIRST culture begins – each day, we put our employees first and strive to make them happy." – First Watch
"At Bob Evans, treat strangers as friends and as a family." – Bob Evans
"We take pride in our appearance and performance and are committed to providing excellent service while maintaining a positive "can-do" attitude." – Carrabba's Italian Grill
"It's all part of our mission to make the Baskin-Robbins neighborhood a tasty, fun place for our customers." – Baskin-Robbins
"Serving more affluent customers who prioritise convenience, quality and freshness." – Checkers
"Was committed to doing the right thing by his people and his customers, decades before the term 'corporate citizenship' was coined." – White Castle
"At Smoothie King, our mission is to inspire people to lead a healthy and active lifestyle. Healthy-lifestyle individuals and families recognize our brand as the premium Smoothie destination." – Smoothie King
"There's more to Tim Hortons than great-tasting coffee. We work hard to deliver the highest-quality products and services, and strive to be a leader in everything we do. It's that simple." – Tim Hortons
"At MOD, we're committed to using our business as a platform to make a positive social impact." – MOD Pizza
"We are committed to continually improve our products and review our enterprising spirit to remain competitive." – Yard House
"At Auntie Anne's, a commitment to giving back isn't merely a motto that hangs on a wall." – Auntie Anne's
"Our focus has been making great seafood available to everyone, every day and creating a place that makes an ordinary day feel special." – Captain D's Seafood Kitchen
"Our mission is to always nourish and inspire every team member, guest and community we serve. We accomplish this by living our values of We Care, We Show Pride, We are Passionate, and We Love Life." – Noodles & Company
"At Bonefish Grill, we focus on every little detail of your experience, anticipate your needs, and provide personalized service that allows you to enjoy a delicious meal in a comfortable, vibrant atmosphere." – Bonefish Grill
"We relish the opportunity to create lifelong memories by igniting the senses with unrivaled food and experiences." – Portillo's
"Family owned and community focused, Jason's Deli serves guests at 275 delis in 28 states. Around here, a lot of thought goes into what we put in our food, and what we take out of it. Get to know our wholesome ingredients and the trusted partners we get them from." – Jason's Deli
"Making eating better, easier and more fun!" – Jamba
"Through the years, Perkins has remained true to its mission of providing guests with friendly service and classic comfort dishes at a great price." – Perkins Restaurant & Bakery (go deeper: Bakery Mission Statements List)
"Our goal is to serve cheesesteaks, snacks, and beverages that you'll be craving long after dinner is over. While we're serving delicious food, we're also committed to giving back to our neighbors." – Charleys Philly Steaks
"We celebrate people like you. Your triumphs, your careers, the way you bring the biggest and best parts of yourself to work and to our communities, because when you create phenomenal experiences for our guests and strengthen our core with your CPK soul, there's no stopping us." – California Pizza Kitchen
"We connect people through exceptional experiences, resulting in guest and team member loyalty, profitability, and growth." – Miller's Ale House
"It is our sole desire that everything, and we mean everything, that arrives at your table at The Capital Grille delights you." – The Capital Grille
"Our common goal is to do and be our best every day, always looking for ways to improve" – Cooper's Hawk Winery & Restaurants
"Dave & Buster's mission is to be their Guest's first choice for frequent fun through the best combination of the latest and greatest games, ultimate sports-viewing, extraordinary food and remarkable drinks." – Dave & Buster's
"Potbelly is committed to improving the communities we serve, respecting our planet's resources, and working together as a vibrant, diverse team." – Potbelly Sandwich Shop
"To spread a little more joy and happiness in the world. To laugh, smile and enjoy each other's company that much more. And to us, there's no better way to do that than with the bagel." – Einstein Bros. Bagels
"Our Mission is to create customers who rave about us, employees who are loyal to us, and competitors who envy us." – Pollo Tropical
"Our mission is to recreate the traditional American roadhouse by offering consumers value-oriented, high quality, "craveable" meals for lunch and dinner served in the hospitable tradition and distinctive atmosphere reminiscent of an American roadhouse of the 1930's and 1940's." – Logan's Roadhouse
"Our mission is to make people happy. And nothing makes us happier than Sprinkling Kindness!" – Cold Stone Creamery
"Our mission is to create awesome rotisserie meals. We started our restaurant revolution with just three ingredients: fire, a spit, and chicken. No one does chicken like we do." – Boston Market
"We're continuing our nationwide mission of introducing americans to the bold flavors of Taco john's fresh and flavorful food." – Taco John's
"Our mission is to provide delicious food in a fun and creative environment. We are the originators of hand tossed, stone baked classic southern pizza. Our spring water crust is unique and flavorful, and all our pies are made with high quality, fresh ingredients. " – Mellow Mushroom
"When someone steps inside a Twin Peaks, they're immediately transported to an environment reminiscent of a comfortable cabin in the mountains" – Twin Peaks
"Chuy's seeks to provide the global market with world-class Mexican dishes in the casual dining segment by incorporating fresh ingredients, authentic flavors, excellent customer service, and innovative food and beverage options." – Chuy's
"Life is short. Eat better Pizza!" – Jet's Pizza
"To cook in the churrasco grilling tradition" – Fogo de Chao
"To make people feel special, which starts at the core. To make our Guests feel special, our Team Members have to as well. We operate by making sure our Team feels a sense of belonging and ownership in their successes by celebrating our diversity, uniqueness and personal achievements." – Maggiano's Little Italy
"Be Damn Good" – Torchy's Tacos
"Serving food to serve others." – Wienerschnitzel
"To create cakes that remind you of home and open a new world in your mouth as you taste their one of a kind cakes." – Nothing Bundt Cakes
"Our diner mission is to welcome every guest with open arms, to serve up joy, belonging, and love with every meal, and to treat employees like family. Our giving mission is to support philanthropic efforts—as a company on a national level and within our local communities through sponsorship's and fundraising events." – Black Bear Diner
"We believe that each of us can benefit from making smarter decisions about what's in our food, how we treat each other and how we protect this wonderful planet we all share" – Blaze Pizza
"Building healthier communities by connecting people to real food" – Sweetgreen
"One of Fleming's key promises is to provide world-class food to each and every Guest &mash; and that begins with steak." – Fleming's Prime Steakhouse & Wine Bar
"We work to serve our oceans as faithfully as we serve our customers because we believe whenever you can make waves, you have to." – Long John Silver's
"To give you a food experience that you won't find anywhere else, unless you just happen to be in Austin" – Schlotzsky's
"We focus on serving with respect, consideration, and love." – Caribou Coffee
"to connect people in meaningful ways through the experiences we create, the innovation we champion and the good we do. " – Topgolf
"Krystal is the craveable indulgence that's there for you and your crew with consistent, affordable, and downright delicious meals served hot and fresh, day and night." – Krystal Company
"Creating opportunities and changing the lives of everyone we serve." – Cafe Rio Mexican Grill
"Famous Dave's of America is committed to creating environments that transcend current restaurant offerings by serving the highest quality, flavor intense foods in surroundings that are stimulating, interesting, and fun." – Famous Dave's
"Building on the opportunity to unleash the power of HoneyBaked, we will seek ways to grow that deliver against our mission." – HoneyBaked Ham Co.
"Our company mission is to serve America premium quality Italian food, fast, fresh & friendly." – Fazoli's
"[We are] fully committed to preparing and serving food of uncompromising freshness and quality." – Ruby Tuesday
"A passion to serve." – Ninety Nine Restaurant & Pub
"Cicis has been committed to creating fun, family-friendly restaurants where guests can spend quality time together and enjoy all their favorites for one low price." – Cicis
"To give every guest a legendary experience." – Pizza Ranch
"to profitably provide consistently good food and great service." – Godfather's Pizza
"At Braum's, we are committed to doing things better." – Braum's Ice Cream & Dairy Stores
"We pride ourselves in developing the best concept for our consumers and our franchisees." – Penn Station East Coast Subs
"Spreading joy, enriching lives, and serving others." – Chicken Salad Chick
"We aimed to provide the highest-quality pizza using only the freshest and finest ingredients available. 40 years later and our mission hasn't changed!" – Mountain Mike's Pizza
"Feel free to explore the possbilities" – Seasons 52
"Our mission is to deliver a memorable game day experience with a taste of Louisiana created by our All-American team." – Walk-On's Sports Bistreaux
"we're on a journey to source simple, great-tasting ingredients, farmed with care." – A&W
"bring a fresh approach to burgers and help the nation burger better" – Smashburger
"The Original and Still the Best" – Golden Chick
"Golden Chick proudly serves the best prepared and flavorful chicken and side dishes in the industry. Our tagline of "The Original and Still the Best" harkens back to our roots in 1967 in San Marcos, Texas." – Firebirds Wood Fired Grill
"Our success relies on supporting you and the communities where we operate." – Bahama Breeze Island Grille
"A brand that is filled to the brim with passionate people, creative thinkers, overachievers, servant leaders and folks having a blast doing what they do best – helping others." – Corner Bakery
"To share the fresh ways of traditional Japanese cooking with the rest of the world. That's exactly what you'll find at every one of our locations: Meals cooked-to-order right in front of you. Fresh flavors. No added MSG. Quick, friendly service." – Sarku Japan
"Our mission was (and is) simple: to make the best hand-breaded chicken tenders using only the freshest ingredients, served in a friendly atmosphere where people can relax and feel at home." – Slim Chickens
"Passionately seek out the tastiest fresh foods, unique products, and friendliest people then bring them together in a clean welcoming environment." – Farmer Boys
"Whether guests are celebrating with family, meeting over lunch, or on a date, they have a welcoming atmosphere at Uncle Julio's." – Uncle Julio's
"Our mission is to spread warmth – not only in our Bakeries, but also in our community." – Cinnabon
"We make, own and operate almost everything we need to ensure we continue to serve only the highest quality products in a comfortable environment that keeps Guests satisfied and coming back time and time again." – Pappadeaux Seafood Kitchen
"to ensure a delicious offering for each customer, regardless of when the craving for a pretzel strikes" – Wetzel's Pretzels
"our mission is bringing friends and families together over delicious food served from the heart." – Huddle House
"Our Mission is to Promote Goodwill. And we believe that every piece is important. It is incumbent upon us to do better. Donatos was founded on the basic principle of treating others the way you would want to be treated." – Donatos Pizza
"Our mission is to help people fall in love with great coffee." – Peet's Coffee
"At Rubio's, we believe that when you put the best ingredients in, you get the best food out. That's why we use sustainable seafood, all natural chicken raised without antibiotics, fresh produce, stone-ground corn tortillas and more. We're always working our hardest to get fresh food on your plates." – Rubio's
"Pei Wei's story began with a dream of a restaurant that served authentic, Asian-inspired dishes without compromising freshness for speed of service." – Pei Wei
"At CAVA, we strive to go above and beyond for our customers, our team members, and our communities and we believe food is a source for good." – Cava
"To serve great tasting food, bringing the joy of eating to everyone." – Jollibee
"To serve freshly made food and good organic coffee, whilst also trying to do the right thing." – Pret A Manger
"The Mission of Sbarro, Inc. is to deliver high quality, affordably priced Italian food products to a wide range of consumers. We will serve our guests in attractive, distinctively designed, strategically located restaurants, wherever the demand for our products exists." – Sbarro
"Our mission at Morton's The Steakhouse is to always exceed our guests' expectations. As we succeed, we expand our reputation as the World's Best Steakhouse." – Morton's The Steakhouse
"At Mastro's Restaurants, we aspire to create the finest experience for our guests by combining the highest quality steaks and seafood, with exceptional service in a cosmopolitan and entertaining atmosphere." – Mastro's Restaurants
"Frisch's Big Boy has been enjoyed by generations of customers. We couldn't have done it without our employees, the men and women who work hard every day to continue our tradition of homemade food and good service." – Frisch's Big Boy
"Au Bon Pain is committed to making quality products using simple ingredients that you would find in your own kitchen. Ingredients like flour, salt, and sugar. This commitment to using the best ingredients is part of our heritage" – Au Bon Pain
"To Deliver Goodness from the Inside Out." – Zoes Kitchen
"We are committed to our local communities throughout California and Arizona by spreading the aloha spirit and giving back to the communities that have supported us throughout the years." – Ono Hawaiian BBQ
"Our mission is to create a culture of belonging by uniting people through the love of comfort food. We provide experiences that grow relationships and welcome people from all backgrounds." – Wayback Burgers
"We're on a mission to spread the spirit of BBQ every chance we get." – Sonny's BBQ
"Real Italian Flavor. Real Family Recipes." – LaRosa's Pizzeria
"Great food starts with high quality meats and ingredients, fresh produce and meals prepared from scratch." – 54th Street Restaurant & Drafthouse
"To bring expertly crafted baked and brewed goods to our guests through a warm and welcoming bakery café experience that delivers joy to everyone." – Paris Baguette
"For 67 years, it has been our mission at Bill Miller Bar-B-Q to serve delicious, affordable, and high-quality food to families in South Texas, and it remains so today." – Bill Miller Bar-B-Q
"To share the joy of Korean comfort food around the world." – BonChon
"Our commitment to the community is integral to our mission of spreading the spirit of aloha around the world." – L&L Hawaiian Barbecue
"we still believe in genuine hospitality and making our friends comfortable while enjoying great food and beverages." – Uno Pizzeria & Grill
"For more than 18 years, North Italia has been dedicated to put our all into every detail of our hospitality and taking great care of our people so they can take great care of you." – NoRTH Italia
"Our mission is to capture the fun and enthusiasm of an authentic Italian gathering along with delectable food." – Buca di Beppo
"to create a restaurant where families, friends, and sports teams could gather to enjoy a lively atmosphere without sacrificing quality food." – Bubba's 33
"At WaBa Grill we are committed to providing customers an enjoyable dining experience, serving the finest quality meals. Our foundation is based on healthy eating with low calorie, low carb, and high protein options. We are the place for healthy food options on-the-go." – WaBa Grill
"BurgerFi's mission is RedeFining the way the world eats burgers and enriching lives through the best burger experience. BurgerFi is committed to serving fresh food made with responsibly sourced ingredients in an eco-friendly environment." – BurgerFi
"At la Madeleine, we aim to share joie de vivre, or joy of life. True to French tradition, we believe this joy can be found in the simple moments, like sharing good food and good conversation with people we love. That's why we use real, wholesome ingredients paired with classic French techniques." – La Madeleine
"It is our constant objective to serve you the finest pancakes available, and to give you pleasant and courteous service. Our menu items are delicious at anytime." – The Original Pancake House
"To serve customers the highest quality food in the least amount of time in a professional well run way, overall to be the best in the QSR business." – Cook-Out Restaurant
"Tijuana Flats is committed to providing guests with fresh Tex-Mex food and outstanding service in a friendly, fun & exciting atmosphere." – Tijuana Flats
"What began in 1981 as a commitment to quality cuisine and impeccable service, continues today as we seek to grow both in size and recognition." – Del Frisco's Double Eagle Steak House
"Be Loose and Have Fun. Bake Phenomenal Bread. Run Fast to Help Customers. Create Strong & Exciting Bakeries." – Great Harvest Bakery Cafe
"Our goal is to serve the most consistent, fresh, and creative food & beverages at a good value. We will treat each guest as we would a good friend or family member in a fun, inviting, & unique environment that is clean and safe.!" – Lupe Tortilla
"What makes us so great? We specialize in delivering warm, delicious cookies right to the doors of individuals and companies alike – What's not to love?" – Insomnia Cookies
"Devotion to excellence is the guiding principle in all that we do" – Eddie V's Prime Seafood
"In 1985, Jim Mellody dreamed up the idea of a family friendly restaurant, a neighborhood pub where friends and families could gather to enjoy good food and sports in a fun, comfortable atmosphere. Together, with his wife Jeanette, they embellished the Brady family name and created the now-famous Beef 'O' Brady's" – Beef 'O' Brady's
"Promising the best service and products creating memorable entertainment experiences" – Roosters
"Our Mission is to create a great experience for our Guests, Team and Communities!" – Bruegger's Bagels
"Taco Bueno is committed to providing an authentic, better-tasting Tex-Mex experience through made-fresh-daily preparations, hand-selected ingredients and genuine friendly hospitality" – Taco Bueno
"Our Mission is, We Create Memories by Bringing Family & Friends Together" – Friendly's
"Enjoy a drink, watch the game, and bring the kids. Mission Buffalo Wings & Rings is the perfect place to enjoy any game with your friends and family. Our bright, inviting dining rooms and great meal specials enhance the family friendly atmosphere." – Wings and Rings
"We want our food dining experience to inspire laughter, conversation, and amazing times! You can't help it – with a personal grill installed at every table, everyone instantly becomes an expert cook. Our friendly staff aspires to lead guests through the dining experience with helpful suggestions." – Gyu-Kaku
"We strive to be good neighbors and make a positive impact on the world. We will provide a broad spectrum of opportunities for our staff to give of their time and talents to help those in need." – Bubba Gump Shrimp Co.
"We use the best of local ingredients, preparing them with care in a safe, healthy manner. As an employee-owned company, we pride ourselves on having professional, honorable, and welcoming employees so that when you dine with us, you feel like family." – Shoney's
"Making the world a better place, one PB&J at a time. Buy one, we give one to someone in need." – Which Wich
" We continue to donate to the foundation to support their mission to provide every child in the United States access to healthy food." – Sizzler
"Strive to serve "Egg" ceptional food!" – Another Broken Egg Cafe
"We were built on a passion for great pizza." – Anthony's Coal Fired Pizza
"It's our mission to not only continuously improve our brand and beverages and the lives of our customers through providing only the most delicious, high-quality flavors but also to inspire the community to dream big and live fearlessly." – Kung Fu Tea
"Do well by doing good." – Hard Rock Cafe
"Benefitting organizations and individuals who positively impact their local communities." – Duffy's Sports Grill
"A passion for quality food and service, careful attention to detail, and a determination to treat every person that walks through the door as a welcome Guest." – Pappasito's Cantina
"Our approach has been fairly simple: Hire great people, treat them right, and try to get the product in as many mouths as possible. Andy's Frozen Custard focuses on three main things: product quality, customer service, and community involvement. Our efforts in these areas are what make us unique in the markets we serve. " – Andy's Frozen Custard
"We are committed to an outstanding dining experience for our guests. Through a unique restaurant environment, the use of top quality products, distinctive menu items, freshly prepared meals, and excellent service by personable and friendly team members, we offer an exceptional value like no one else" – The Old Spaghetti Factory
"At Johnny Rockets we strive to make every guest smile every day with irresistible food and our passion for fun." – Johnny Rockets
" our goal is simple: to bake the best Cookies ever made. By using premium ingredients in every freshly baked treat, and offering excellent customer service, we guarantee products that are not only delicious but also a delight to enjoy." – Great American Cookies
"its commitment to quality standards, freshness, and the integrity behind the entire pier-to-plate process. We continue to reach for higher standards to set the brand apart from the competition by focusing on people (our employees and guests) and excellence in all that we do." – Legal Sea Foods
"Crumbl will strive harder than ever to fulfill its mission of bringing family and friends together over the world's best box of cookies." – Crumbl Cookies
" we have been committed to creating a place where people can connect, be nourished and experience happiness. Eat Happy isn't just our tagline—it's our way of life." – Mendocino Farms
"Perry's Restaurants is committed to providing you with the finest selections and outstanding customer service." – Perry's Steakhouse & Grille
"Passionate People and share Craveable Experiences with our guest." – Joe's Crab Shack
"a meal is something that's meant to be savored, not rushed. That's the idea behind Mimi's Cafe, a gathering spot that welcomes those looking to enjoy good company while indulging in dishes prepared from high-quality ingredients." – Mimi's Cafe
"We make you smile." – Menchie's Frozen Yogurt
"The concept was simple: to provide high-quality food at a great value in a comfortable, family atmosphere." – Ledo Pizza
"We strive to make every day a "glory day" for our guests by inviting them to enjoy not only great food and good sports with us, but also bringing their friends and families to Glory Days Grill for those every day celebrations – a winning game, a birthday dinner, or a great report card." – Glory Days Grill
"Bravo Brio Restaurants, LLC, a Florida limited liability company, is committed to facilitating the accessibility and usability of its Web site, brioitalian.com, for all people with disabilities" – Brio Italian Grille
Common Words in Restaurant Mission Statements
To figure out what's valued in a restaurant mission statement, I ran each of the above mission statements through a word cloud and generated a table of the most common words in a mission statement. The results are below.
| Word | Frequency |
| --- | --- |
| Quality | 36 |
| Serve | 28 |
| Service | 26 |
| Best | 25 |
| Committed | 25 |
| Experience | 24 |
| Fresh | 24 |
| Ingredients | 21 |
| Delicious | 20 |
| Good | 19 |
| Family | 13 |
| Simple | 13 |
| Communities | 12 |
| Friendly | 12 |
| Atmosphere | 10 |
| Environment | 10 |
Three Core Themes in Restaurant Mission Statements
The above words and phrases reveal three key themes in restaurant mission statements:
Quality of food – How the restaurant describes the food they aim to create ('fresh' n = 24, 'ingredients' n = 21, 'delicious' n =20).
Quality of service – How the restaurant describes the service they are aiming to provide (keywords: 'serve' n = 28, 'service' n = 26, 'friendly' n = 12).
Quality of atmosphere – The intended atmosphere or 'vibe' of the restaurant ('experience' n = 24, 'atmosphere' n = 10, 'environment' n = 10).
Don't forget to also write a code of ethics – see here for a code of ethics example
Conclusion
When writing your own restaurant mission statement, consider all three core themes and how you would like to present your brand in terms of food, service, and atmosphere. Do not copy other people's mission statements, but use them as inspiration for your own.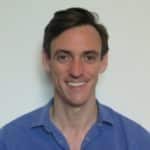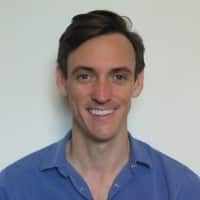 Dr. Chris Drew is the founder of the Helpful Professor. He holds a PhD in education and has published over 20 articles in scholarly journals. He is the former editor of the Journal of Learning Development in Higher Education. [Image Descriptor: Photo of Chris]