Disclaimer: As an Amazon Associate I earn from qualifying purchases.
My favorite gift for medical students is the 3M Littmann Lightweight II S.E Stethoscope.
Jump straight to my review of the 3M Littmann stethoscope below.
Med students love wearing their own personal stethoscopes – believe me, my girlfriend never takes hers off!
If your med student friend already has a stethoscope, no worries! Check out the other gifts I've shortlisted below.
The 7 best gifts for medical students that top my list are:
3M Littmann Stethoscope
Stethoscope Carrying Case
Suture Training Kit
Medical Student Cartoon-a-Day Calendar
Doctor Makeup Bag (Women)
'Doctor Wars' Card Game
'Doctor Life' Adult Coloring Book
Best Gifts for Medical Students
1. 3M Littmann Stethoscope

Check the price on Amazon.
Med Students love stethoscopes! It's a status symbol for their profession and it's fun to wear them around in labs. In fact, my girlfriend used to wear it so patients didn't think she was a nurse! (Young female med students often struggle with that stigma).
There is a wide range of stethoscopes around there and a wide range of prices. I personally think you can't go wrong with stethoscopes from the Littmann brand. This pair of Lightweight II S.Es are the entry-level Littmans.
But if you want to get stethoscopes as a gift, I recommend jumping to my full review of the 5 best stethoscopes for students now to find the range of stethoscopes you could buy.
Make sure you check to make sure your friend doesn't have a stethoscope yet. They may already have one. But, if they don't have one … you'll be a SUPERSTAR in their eyes for getting them something that they'll really cherish for years on the job.
Related Post: Best Headphones for Studying at College
2. Stethoscope Carrying Case

Check the price on Amazon.
If your med student friend already has a stethoscope, consider getting them a carrying case instead. Stethoscopes are sensitive implements that need protection during travel.
With an expensive stethoscope, you don't want to be throwing it into your backpack and forgetting about it. You'll be squishing it down under textbooks and laptops all day, significantly shortening its lifespan.
So, a carrying case would be an amazing idea for a super practical and useful gift for a medical student.
The other cool thing about this carrying case is that it has an extra area for keeping a cleaning cloth, pens, small scissors, and any other little implements that you might use alongside your stethoscope on a daily basis.
Oh, and it's water resistant – very important!
Read Also: Best Backpacks for College Students
3. Suture Training Kit

Check the price on Amazon.
This suture training kit is really fun. Help your med student friend get some suture training through a safe, simple, but effective practice kit.
Usually, med students practice suturing on bananas. It really isn't ideal.
This suture kit is made of silicone and mimics skin, muscle and fat tissue.
There are 14 different fake 'cuts' already cut into the silicone pad. Each cut is at a different width and depth so that you can practice different scenarios.
There's also plenty of space to create your own cuts into the pad for more practice.
This pad was actually tested on medical students and is the next generation of the product. It's been significantly improved through testing with students in the past. One new feature is the built-in "mesh layer" (it sits between the skin and fat) which helps make the stitching feel more authentic. It also helps the longevity of the product.
Tools you'll get in this kit include: a needle holder, forceps, scissors,scalpel blades, thread, and storage case. You have everything in the box to get started immediately.
Read Also: 7 Best Gifts For PhD Students
4. Medical Student Cartoon-a-Day Calendar

Check the price on Amazon.
The cartoons in this calendar are super lame "dad jokes" … but they're still fun. It'd be great for a college student in a share house with other med students as they can stick the calendar on the kitchen wall. The jokes are all medical related, but anyone can read them and laugh along. The calendar is one page per day and doesn't have much space for writing. So, it's more a decoration and fun gimmick than a practical gift. Nonetheless, it's sure to give the med student in your life.
5. Doctor Makeup Bag (Women)

Check the price on Amazon.
This makeup bag is a fun little gift for a female med student. It's a basic makeup bag, but the entertaining image on the front is the selling point. If your med student friend has a fun, 'fabulous' personality, this gift may be the perfect gift for her. She can store any belongings she likes in it – not just makeup. It could just as easily be used as a pencil case or supply bag.
6. 'Doctor Wars' Card Game

Check the price on Amazon.
This medicine themed card game could be an entertaining gift. Your med student friend will play it with their med school friends between study sessions and at house parties.
Players get rewards for 'treating' patients and then discharging them from the hospital. You can select a larger-than-life character such as Dr Bleauphardt (gastroenterologist) and Dr Oops (great name for a surgeon) and Dr Thinky (neurologist – get it?). The grim reaper even makes an appearance.
The game should last between 30 minutes and 1 hour.
You don't need medical knowledge to play the game, but med students would likely understand the 'inside jokes' written on the cards.
7. 'Doctor Life' Adult Coloring Book

Check the price on Amazon.
Adult coloring books are very popular at the moment. They have much more intricate designs to keep adults busy. You can create beautiful colorings in these sorts of books.
But, the biggest drawing card of adult coloring books is the relaxation! They can be very relaxing to doodle on while watching TV or winding down after a busy day at college.
This book is Doctor themed with a "snarky" twist (be aware – there may be some curse words in this one!).
Read Also: Best Gifts for Dental Students
8. Doctor Messenger Bag

Check the price on Amazon.
This is a classy gift for men and women. I love the leather look which gives it a professional feel. While at college, your med student friend can use it to carry their laptop, textbooks and supplies to class. But, it's nice enough that he can continue to carry this bag to and from the hospital during his residency.
There are also easy-to-access outer pockets for him to keep his keys, pens or other items that he needs quick access to. The buckles on all flaps prevent theft more effectively than zips, and contribute to the classy feel of this great messenger bag.
Select from three sizes!
Read Also: Best Messenger Bags for College Students
9. Prescription Wine Glasses

Check the price on Amazon.
This funny twist on the wine glass may be medical themed, but everyone can get in on the joke here. This pair of wine glasses can come out whenever you have friends over. It's a great ice breaker to stimulate discussion.
Plus, when you're home alone, you can sneakily have a glass of your favorite 'prescription' – I won't tell anyone!
The glasses read on the outside: "Take 1 to 2 glasses per day, as needed." It also has a tag reading: "Refills: Yes Please!"
Of course, this one isn't for everyone. Make sure the med student is 21 years old so they can consume legally!
10. Syringe Highlighters

Check the price on Amazon.
This gift dovetails nicely between the medical niche and the student niche. Med students can use these in class and while studying for their degree for a "thematic" study session! Plus, they'll be a fun conversation starter with other classmates who'll think of them as a fun gimmick!
The pack comes with 6 highlighters so that the student can take color-coded notes … which is something I strongly recommend elsewhere on this site as an ideal way to take notes. Color coding has been proven to be great for memory recall!
These syringe highlighters are very affordable, so you can get these for a cheap gift. Alternatively, consider pairing them up with one or two other cheaper items on this list to create a great care package for a med student.
11. Lab Coat

Check the price on Amazon.
Some students need lab coats for class. Others need to use them during internships. But, every medical doctor needs one at some point! And, I'm sure they'll all appreciate a fresh new one – these lab coats are always getting older and dirtier. The best time to buy a lab coat for a med student is at the start of the college year or when they're about to head off to an internship position where lab coats are a required uniform.
12. Laptop Lap Desk

Check the price on Amazon.
Let's face it: college students are always lounging around doing their homework on the couch, in their bean bag, or even in bed! With a laptop lap desk, they can carry around this portable desk to study anywhere. It could even be taken outside for a study session in the park or campus green.
I particularly like this lap desk because it has a storage space underneath the desk to store notebooks, pens, your laptop's charger, and anything else that a college student usually needs while studying.
Consider this gift if you live with a med student and see them lounging around studying wherever and whenever.
13. Rocketbook Smart Reusable Notebook

Check the price on Amazon.
When I first saw this notebook it blew me away. You really should watch the demonstration video on Amazon!
This isn't any old notebook. You write on the notebook and then use the app to photograph your notes. The notes are uploaded onto a cloud (such as Google Drive or Dropbox).
Students can designate different folders on their cloud and the notebook intelligently and automatically sorts the notes into the folders.
Once a page has been used up – simply wipe the notebook clear with a damp cloth and start again afresh!
The paper feels and acts just like normal paper, but is actually made of a polyester compound so it's durable for thousands of wipes.
The notebook is 36 pages of gridded note 'paper'.
You can even search your notes for things you have written in the past to save time studying!
Really, this is the future of note taking … AND it's environmentally friendly!
14. Personalized Engraved Medical Emblem Pen

Check the price on Amazon.
This pen has a medical emblem engraved on it, then under the pen you can get the med student's name engraved as well. It's not the cheapest choice on this list, but it sure is a classy option. Consider this gift as a graduation gift or a congratulations for a special achievement in college life.
It's a premium quality twist-top pen. You can choose the engraving font that you think suits the personality of the gift receiver best. I like the italic font as it feels more personalized.
15. Medicine Themed Socks

Check the price on Amazon.
Dumbledore once said that socks are his favorite gift. "One can never have enough socks," he told Harry.
If socks are good enough for Dumbledore, they're good enough for me!
Consider the gift of medicine themed socks. Fun socks are a great item to wear under work gear to show off your fun-loving personality in a sneaky way.
I selected these particular socks because they also come in a classy gift box. You just need to put them in a gift back or wrap them on arrival then hand them over to the med student in your life.
Another big upside of socks is that the sizing isn't a huge drama. Socks can usually fit on most people's feet if you get a medium sizing.
There are both men's and women's versions available on Amazon.
16. 'Trust Me, I'm (nearly) a Doctor' Mug

Check the price on Amazon.
There are dozens of funny medicine themed mugs on Amazon to choose from. I selected this one because it's specifically targeted towards med students. If the medical student in your life is always giving out advice or sharing their medical knowledge with you, this "Trust me, I'm (nearly) a doctor" mug might be the perfect gift.
17. Coffee Flask

Check the price on Amazon.
I received this as a gift last year. At first I wasn't sure if I'd use it, but it turns out I use it all the time! College students (and especially medical students) are always so, so busy! This coffee flask can keep them filled up with caffeine whilst on the go.
Choose from 14 colors and 3 sizes (12, 14 and 20 ounces).
Hydro Flask is the premium brand for flasks and drink bottles. This particular version can keep coffee hot for up to 6 hours. You can also fill it with cold beverages which will be kept cold for up to 24 hours when the lid is left shut.
Read Also: Best Vacuums for Dorm Rooms
What to Look for in a Gift for Medical Students
Medical Theme
The most obvious thing to look out for is a 'medical themed' gift. My medical student girlfriend loves all things 'medical' … it really becomes their lives!
If you want a fancier gift, I'd recommend one that can be used after graduation – such as the messenger bag or pen listed above.
The medical card game is a good additional option for a med student who can share the gift with friends.
Practical for College
Another option is to get something really practical for college. The electronic 'smart' notebook and the coffee flask are two options for something that'll be very practical and well-used.
To mix the medical theme and practical college gift, consider the fun syringe-themed highlighters.
When to buy a Gift for a Medical Student
Of course, gifts are in order for many different times of the year: birthdays, Christmas, Hanukkah, etc. But here are two important moments in a college student's life:
Graduation
College graduation is an important time in a person's life. It is a time that should be celebrated and gifts are given to mark the moment of transition from studies to careers. A classy graduation gift is in order: like the engraved pen or messenger bag listed above.
Upon Acceptance into College
Another time when gifts are provided is when students are accepted into undergraduate or grad school. A gift at this time is a way to say "congratulations and good luck!" This is a good opportunity to provide a practical college-focused gift that'll help make their time at college a little easier.
Final Thoughts
This list of 17 best gifts for medical students gives you a good idea about what you might want to gift for the med student in your life. All of them are available on Amazon so you can get them delivered to your home within a day or two – all from your computer!
I hope you got some inspiration out of this list!
Read Also: Best Bikes for College Students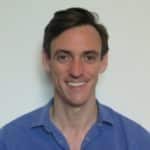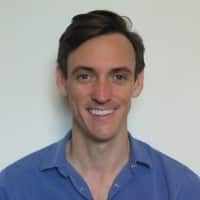 Dr. Chris Drew is the founder of the Helpful Professor. He holds a PhD in education and has published over 20 articles in scholarly journals. He is the former editor of the Journal of Learning Development in Higher Education.