About the Author:
Hi, I'm
Chris Drew
. I've now graduated with my PhD – but I'm keeping this page updated regularly for others looking to get gifts for PhD students. As an Amazon Associate I earn from qualifying purchases.
My Top Pick: Care Package
Hi! I'm Chris. I've got a PhD, so I know allll about what it feels like to be going through the PhD process. I've listed some gift ideas I think would be great for a male or female PhD student. Here's my list.
The best gift ideas for PhD students are:
Care Package
Book Ends
Messenger Bag
PowerPoint Presentation Clicker & Laser Pointer
Academic Career Guide Book
Leather Bound Notebook
Funny Mug
Looking for a Graduation Gift?
Best Gifts for PhD Students
1. Care Package
Quick Review: A care package is best for a PhD student living away from home for college. Let them know you're thinking about them and give them a bunch of study snacks!
Why a PhD Student would Like it:
A care package lets someone know you are thinking about them. It doesn't have to be a special occasion for you to gift a care package – it's great for a mid-winter pick-me-up. But, of course it'd also be a fitting gift for a birthday or Christmas, too. Care packages that have a range of snacks are great for students because we all like to snack while we study. I particularly like this CraveBox package as it's much healthier than competitor. They have carefully picked out a diverse range of snacks that won't show on the hips!
See my Full List of College Care Packages Here
2. Book Ends
Quick Review: PhD students read a lot of books. Brighten up their bookshelf with these classy bookends.
Why a PhD Student would Like it:
PhD students read books. A lot of books. When I was a PhD student I was going through about 3 books a week – philosophy, social sciences, methodologies, theories … books, books and more books. So bookends is a relevant and classy gift. They will also brighten up a doctoral student's office or bookshelf. Do they seem like they need a little more decoration in their office? If so, here is the gift you'll want to get!
3. Messenger Bag
Quick Review: PhD students are always carrying documents and textbooks around. Get them a classy messenger bag to brighten up their wardrobe.
Why a PhD Student would Like it:
A messenger bag is a popular style of bag for college students and professors (vis-a-vis Ted Moseby of How I met your Mother). Perhaps this is because college students and teachers are always carrying documents and textbooks around. If they're also a teaching assistant, chances are they'll be carrying around stacks of undergrad papers, too. If you like the idea of a messenger bag but want to shop different styles, check my full list of my favorite messenger bags for college students.
Related Post: Best Headphones for Studying at College
4. PowerPoint Presentation Clicker & Lader Pointer
Quick Review: PhD students give a lot of presentations. They present their research – but also give many lectures to undergrads. Get them a practical presentation clicker with laser pointer.
Why a PhD Student would Like it:
PhD students need to give presentations – and a lot of them. We have to give presentations about the progress of our research. Plus, we're constantly asked to give guest lectures on our work to undergraduate students. Then, we go to conferences – where we do even more presentations.
A clicker helps you give your presentation as you can switch slides while walking around the stage. With this one, you can also use the lazer pointer to point out aspects of your presentation or slides that you want to highlight. It's a great gadget for any PhD student (or professor, for that matter!).
My Thoughts:
This is one gift I really wished I had when I was a PhD student. PhD students give a lot of presentations – so a clicker / laser pointer is a really practical gift that any doctoral student would use on a weekly basis.
5. Academic Career Guide Book
Quick Review: Getting an academic job after completing your PhD is incredibly difficult. There is 1 job for every 7 graduates. Give them a leg up with an advice book.
Why a PhD Student would Like it:
In the final year of my PhD, I spent a lot of time stressing about how I would get a job. This book helped me out hugely with tips on how to network and get a job. This book will help a PhD student fund out how to get a tenure-track position or a postdoc that will pay their way. It's a book that can sit on the bookshelf and be browsed when needed.
6. Leather Bound Notebook
Quick Review: We're always taking notes at meetings and conferences So get that PhD student a lovely leather bound notebook!
Why a PhD Student would Like it:
To be honest, I am always carrying around scruffy-looking $1.50 notebooks. I'd love a nice looking notebook like this instead. The great thing about this specific notebook is that it's refillable – so I can fit those ugly $1.50 notebooks inside the leather binding and keep burning through them – while still having a classy looking notebook instead of my usual dog-eared notepads.
7. Funny Mug
Quick Review: There are tons of mugs out there with PhD themed quotes and images you can browse for, especially on Amazon. One example is below.
Why a PhD Student would Like it:
Let's face it, most of us get through our PhD on a very healthy dose of coffee. Grab the PhD student a themed mug for them to place by their desk or in the office. And while you're at it, why not head to your local coffee roaster and pair this mug gift with a bag of high-quality grinds.
Final Thoughts
I hope this list of the best gifts for PhD students has given you some inspiration! If you feel you've still not found quite the right gift, consider checking out my list of gift ideas for undergraduates. You could also consider a college board game.
Read Also: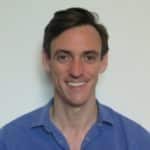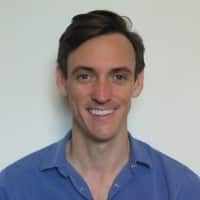 Dr. Chris Drew is the founder of the Helpful Professor. He holds a PhD in education and has published over 20 articles in scholarly journals. He is the former editor of the Journal of Learning Development in Higher Education. [Image Descriptor: Photo of Chris]