About the Author:
Hi, I'm
Chris Drew
and I am a university professor. As an Amazon Associate I earn from qualifying purchases.
My Pick:
Study Care Package
My pick for the best gift for dental students is this classy care package that'll get them through exams time!
The best gifts for dental students at college are:
Messenger Bag
Teeth Themed Flower Pots
Laptop Stand
Dentist's Mug
Tooth Socks
Care Package
Dentist Shot Glasses
Best Gifts for Dental Students
1. Messenger Bag
Quick Review: A nice messenger bag will help both a college student and young professional, making it the perfect gift they can use for years to come!
A messenger bag is a popular bag for students carrying laptops and books to class. It's the perfect size for documents & laptops and most messenger bags come with special laptop sleeves for keeping your laptop safe. Shop for a range of colors and styles on Amazon.
Benefits for Dental Students:
Carry Books to and From Class: Helps college students stay organized and carry their books around on campus during the day.
Can be used for Young Professionals Also: I love that this gift will also be useful after graduation. It's professional enough that a young dentist can carry their documents to and from the office using this messenger bag, too.
A Classy Gift: It's less gimmicky than most and is a quality gift to give to your son, daughter, nephew, niece, boyfriend or girlfriend.
Read Also: Best Messenger Bags for College Students 
2. Teeth Themed Flower Pots
Quick Review: These themed pots can adorn their dorm or if they're graduating, they can use the pots as decorations in their new dental office!
It's a fun thematic addition to a study space or dorm, plus, they can place them around the dental office once they graduate. They don't come with plants, so you might want to get some small cacti or other indoor plants to go with your gift.
Benefits for Dental Students:
Dental themed Gift: Good if you're looking for a gift matching the theme of their degree program.
Can be used in a Dental Office after Graduation: They can use it both before and after graduation.
3. Laptop Stand
Quick Review: Do you know a college student who has their laptop out everywhere? Make their life easier with a laptop stand they can use anyway – from the couch to the beach!
This is my favorite laptop stand, as I've outlined in my full review of the best laptop stands for college students. I like that it has a slanted stand for the laptop while a flat space for your accessories, drinks and snacks. The thing that really boosts this one ahead of the pack is the storage compartment on the right-hand side for holding your pens!
Benefits for Dental Students:
Study from the Couch: Get this if you've noticed that the college student in your life loves to study while lounging around the house.
Affordable: When I first started researching laptop stands I was surprised at just how inexpensive they really are.
The best Laptop Lap Desk out There: I've done a lot of research into lap desks and this is by far the best in the pack in my opinion.
4. Dentist's Mug
Quick Review: If they like to drink tea or coffee, this might just be the gift you're after!
A mug is a bit of a cliche gift, but for a reason. It's fun, practical and affordable. There are a few different dentist themed mugs available on Amazon so feel free to check them all out, but I thought this one was a nice clever option that'd be good for either a guy or girl.
Benefits for Dental Students:
Affordable: This gift won't break the budget.
For Either Gender: This mug would be fine for either a guy or girl.
Thematic: It's really hard to find a dentist themed gift – and this is one of the few you'll be able to find to purchase online.
5. Tooth Socks
Quick Review: Another thematic gift that is also really practical – they can wear them any day under their pants!
I thought this was a pretty cute thematic gift. They're pretty self-explanatory: socks with teeth on them! I've noticed a lot lately that professionals have been wearing 'fun' socks under their outfit to add some flair (even Canadian Prime Minister Justin Trudeau did it recently). I actually considered grouping the socks, mug and flowerpots together as a 'dental themed gift pack'.
Benefits for Dental Students:
Affordable: This gift won't break the budget.
Thematic: It's really hard to find a dentist themed gift – and this is one of the few you'll be able to find to purchase online.
Mix and Match: Consider mixing this themed gift with the mug and flowerpots to make a full dental themed gift pack.
6. Care Package
Quick Review: Perfect during exam time. A care package is really the perfect gift for a college student in the lead-up to exams.
Care packages contain a selection of goodies to let people know that you're thinking of them. The above care package is specifically designed for exam prep. It has a whole lot of snacks to munch on while studying late into the night. Plus, you'll get some pens and a stress-buster book. I've got a whole post on the best care packages for college students you might want to check out to see some other great options in this category.
Benefits for Dental Students:
Exam Snacks: The best value in a care package is it provides those much-needed snack packs during late night study time.
Something for Everyone: They probably won't like every snack in the pack, but they'll like at least most … and then they can share the rest with their housemates.
Deliver to their Door: The thing I really love about care packages is that they get sent straight to the receiver's door. It's a fun surprise gift to let someone know you love them even if they live a long way away!
7. Dentist Shot Glasses
Quick Review: Great for a college dental student who loves to party.
The dorky dentist jokes on these shot glasses are a bit of a laugh. But they'd be great to pull out when having celebratory drinks with your friends other dental student friends.
Benefits for Dental Students:
A Fin Gimmick: It's a good idea for a friend or a drinking buddy who happens to be a dentist.
Affordable: This gift won't break the bank.
Thematic: It's really hard to find a dentist themed gift – and this is one of the few you'll be able to find to purchase online.
Related Article: Best Gift for Medical Students
Final Thoughts
I was surprised at just how few dental themed gifts were available online. Fortunately you can also consider some decent classy general gifts for college students such as lap desks, college backpacks and messenger bags.
I hope this list of the best gifts for dental students has given you some inspiration – and all the best in your gift hunt!
Related Article: Best Backpacks for College Students
Related Article: Best Gifts for PhD Students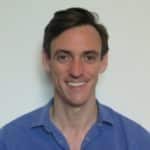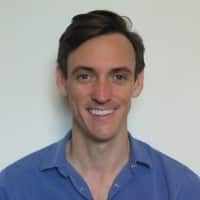 Dr. Chris Drew is the founder of the Helpful Professor. He holds a PhD in education and has published over 20 articles in scholarly journals. He is the former editor of the Journal of Learning Development in Higher Education. [Image Descriptor: Photo of Chris]