Disclaimer: As an Amazon Associate I earn from qualifying purchases.
The best women's backpack for college students is the Himawari Travel School Backpack.
I recommend it because it is so stylish and customizable! You can choose your size and your pick of dozens of on-trend color schemes.
The best men's backpack for college is the ALTOSY Crazy Horse Rucksack. As a guy, I find it hard to find trendy male backpacks, but this one knocks it out of the park! The rugged canvas design is awesome.
Below are some other great college backpacks that made my Top 5 List.
The best backpacks for college students are:
For Women – Himawari Travel School Waterproof Backpack
For Men – ALTOSY Crazy Horse Rucksack
Best Quality – North Face Jester / Backpack
For Tech – KROSER Travel Laptop Backpack
Ethical Pick – FjallRaven Re-Kanken Recycled and Recyclable Backpack
1. Top Pick for Women
Himawari Travel School Waterproof Backpack
Quick Review: ""My favorite thing about this laptop is all the customizable colors so you can get a backpack that matches your personality!""

Check the price on Amazon.
The Himawari backpack is a really cute backpack that looks great. The clips for the front pocket make it look super stylish.
When you open it up, it's clearly really well organized for college students. There's a spot for everything – laptop, books, pens, drink bottle. You name it, they've thought of it.
There's even a spot for an external USB charging port (sold separately) so you can charge your phone while walking and texting!
Pros
Super cute design with a choice of DOZENS of on-trend color schemes. Choose your color scheme here.
Really affordable! I was surprised at this great price point.
Perfect for fall and winter semesters with water resistant exterior.
Very well organized compartments with special space for your laptop, phone and USB charging port.
Side pockets for keeping your drink bottle and umbrella.
Plenty of storage pickets to organize all your textbooks and pens.
Comes with 30-day return and 60-day exchange warranties.
Cons
It should fit most laptops – but if you've got a really big laptop, consider getting the tech backpack instead (Option #4 below).
2. Top Pick for Men
ALTOSY Crazy Horse Rucksack
Quick Review: "As a man, I often find it hard to find a good looking 'masculine' backpack. I think this one does it, though. The army green canvas and multi-pocket front is a great look for a guy's backpack."

Check the price on Amazon
This backpack has a rugged army look for men. I love that it has really durable looking zippers and clips, which is usually the first thing I look for in a quality backpack.
Those clips on the front pockets make them really safe in my opinion as they're much easier to quickly undo than zips.
I also think that top pocket is a great size for storing pens – so it's an all round decent backpack for college students!
Pros
A great look especially designed for guys.
Can fit larger laptops so if you're a gamer or just have a bigger laptop, no need to worry.
I love the secret pocket for hiding your smartphone so no one will steal it.
Crazy good 1 year warranty.
Cons
.Water resistant, not fully waterproof. If you do a lot of hiking, consider this North Face one instead.
3. Highest Quality
North Face Jester / Backpack
Quick Review: "Get this one if you're after a backpack that will last a long time and is from a trusted brand. It's got internal pockets for pens and laptop but can be used on the weekend to go for a hike!"

Check the price on Amazon.
I'm a huge fan of The North Face, so wanted to share my top pick for the best backpack for university students if you're after quality over anything else.
There is A LOT of walking involved when you're a college student – always going from one class to the next. You'll need a soft backpack that has great support so that you don't hurt your neck and back. This one's a nice comfortable, well-made option for consistent use.
Pros
If brand names are your thing, here's your backpack!
Huge range of colors to choose from! Pick a color that matches your personality.
Reviews give it a super high rating for back comfort.
Super high quality to get you through college – and probably grad school, too!
Fits a 15 inch laptop plus all your textbooks, no trouble.
Cons
It's got an outdoors feel and design. If you're not outdoorsy you might prefer one of the ones higher on this list.
4. Best for Laptop and Tech Integration
KROSER Travel Laptop Backpack
Quick Review: "If you love your tech, this is the one for you. It's got all the bells and whistles so you can stay connected on the go! I love that you can charge your batteries and listen to music while it's all still packed away."

Check the price on Amazon
The KROSER travel laptop backpack is the one for you if you can't live without your technology. There is TONS of space for storing all your tech, plus special space for your laptop, charging bank and headphones.
Listen to music on-the-go and charge on-the-go with special holes for your headphones and USB cords. They do a decent job keeping it all as water resistant as possible, too.
Pros
It's all black so you're not going to stand out or make any ridiculous fashion statements here. Probably what you want if you're carrying around your tech!
Special holes for USB ports and Headphones so you can interact with your tech without unzipping.
Tons of space for your large 17 inch laptop.
It's even got RFID protection so no one swipes your data!
All round water resistant.
Cons
While there is space for a portable power bank, it's not included. Then again, that's pretty standard.
5. Ethical Pick
FjallRaven Re-Kanken Recycled and Recyclable Backpack
Quick Review: "If environmentally friendly and vegan is important to you, here's your backpack. FjallRaven is a high-end brand that works hard to stay ethical and stylish."

Check the price on Amazon.
When I worked in a high-end retail store, these FjallRaven backpacks flew off the shelves. All the girls in the shop bought one, too!
The backpack is made from polyester recycled plastic bottles so you know you're doing the right thing and buying ethically.
It's also big enough to hold an iPad or small laptop.
Pros
Really cute and trendy bag from a top brand.
You can choose your color … and there's tons of options! I love that you can pick your favorite shade.
Eco-friendly for anyone who wants to live their values!
Still big enough for an iPad or small laptop.
Cons
How to Choose a College Backpack
When choosing a backpack for college students, keep in mind:
Size: They want a small backpack (they're not going on a trip) but it's got to be big enough to fit a laptop and textbooks. Aim for between 20L and 26L sizes.
Laptop: A laptop or iPad is basically compulsory at college these days. Look for a backpack that has a special laptop compartment. You'll also want to make sure the laptop fits the compartment – small laptops should fit a 14 inch sleeve, larger ones might have to go up to a 17 inch sleeve.
Waterproof or water resistant: It may be raining, but class isn't cancelled. Students have to walk between classes in the rain all the time. To avoid getting all those notes and papers wet, be sure to get at least a water resistant backpack.
Style: It's hard to pick a stylish laptop. Several of the ones I've reviewed here come in multiple color schemes so you can pick your own unique style so you're really unlikely to have the exact same bag as anyone else!
Tech Connect: If you're techy, you can look out for special specs such as holes for headphone and USB cables so you can use your tech on-the-go.
What's the Deal with USB Charging Backpacks?
USB Charging backpacks are increasingly popular. They have a special port for charging your phone while you can still hold it by the cord and use it.
The only one I've included on this list is the KROSER (#4 on the list).
That's because they're mostly hype.
Firstly, you can't actually use them unless you own a portable power bank which will set you back $50 – $80 (for a decent one, at least).
Secondly, I actually bought the KROSER (great backpack, by the way), and found that I never use the portable power bank. Frankly, I'm never using my phone and walking around campus at the same time. If I need to charge my phone, I am in the habit of just plugging it into the wall in the library.
So, for me, they're more hype than anything – so that's my two cents on that!
Final Thoughts
Getting ready for college is made easier with a well organized backpack that you can take to your lectures from Day 1.
If you just can't choose a backpack that really feels right for you, then make sure you get a backpack with a clear warranty from a respected Amazon retailer. Look at the retailer's review score to ensure they've done the right thing by previous buys.
And … good luck this Semester at college!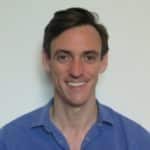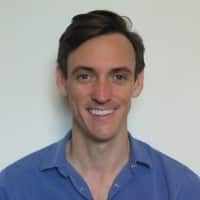 Dr. Chris Drew is the founder of the Helpful Professor. He holds a PhD in education and has published over 20 articles in scholarly journals. He is the former editor of the Journal of Learning Development in Higher Education. [Image Descriptor: Photo of Chris]