Disclaimer: As an Amazon Associate I earn from qualifying purchases.
My Pick:
3M Littmann Cardiology IV


Check the price on Amazon.
My pick of the best stethoscope for students is the 3M Littmann Cardiology IV Diagnostic Stethoscope.
The best stethoscopes for medical students are:
3M Littmann Cardiology IV Diagnostic Stethoscope
3M Littmann Lightweight II S.E Stethoscope
3M Littmann Classic III Monitoring Stethoscope
Welch Allyn 5079-125 Harvey Elite Stethoscope
MDF MD One MDF777RG-29 – Rose Gold Edition
Before we jump to the full reviews, here's a summary of the top 3:
Stethoscope

Quick Overview

Top Quality

3M Littmann Cardiology IV Diagnostic Stethoscope


Check the Price on Amazon

My Rating: 10/10Get this one if you want the best quality stethoscope to start your medical career.

Quality: Top brand with top specs.
Clear Sound: A step up from the rest of the pack.
Diaphragm-Bell Combo:

Has both a tunable diaphragm and bell chestpiece.

Mid Range

3M Littmann Classic III Monitoring Stethoscope

Check the Price on Amazon

My Rating: 9/10Get this one if you are looking for a quality and well respected stethoscope that's not too expensive.

Strikes a Good Balance: It balances quality with affordability.
Dependable: It's a quality product with a long warranty.
Popular:

You'll notice many, many doctors rocking the Classic III around the place.

Most Affordable

3M Littmann Lightweight II S.E Stethoscope


Check the Price on Amazon

My Rating: 7/10Get this one if you are tight on money at the moment.

Affordable: I wouldn't go for a stethoscope any cheaper than this.
Good Brand: Entry-level Littmann stethoscope.
Lower Sound Quality:

Decent for blood pressure and physical assessment, but not for advanced cardiology.
Best Stethoscopes for Students
1. 3M Littmann Cardiology IV Diagnostic Stethoscope – Top Quality
Quick Review: Get this stethoscope if you want the best of the best. This is by far the best stethoscope for medical and nursing students

Check the price on Amazon.
The 3M Littmann Cardiology IV Diagnostic Stethoscope is the best of the best. It has the highest quality materials from a respected brand in the industry. It also has dual-lumen tubing to ensure the sound quality is sustained through the 27 inch tubing. A 27 inch stethoscope is the preferred length for comfort while retaining sound quality.
Why this Stethoscope:
Highly Respected Brand: The 3M Littmann range of stethoscopes are the cream of the crop. And this is one of their premium stethoscopes, so you're looking at one of the best on the market here.
Superb Sound Quality: It is widely regarded to have a significantly better sound quality than even other stethoscopes in the Littmann range. (e.g. The bell is 60% deeper bell than the Littmann Classic III Stethoscope).
Double Sided Diaphragm-Bell Chestpiece: The diaphragm-bell combination is great for different situations. Use the bell for lower pitched bruits and the larger diaphragm for examining the heart and respiratory systems.
Tunable Diaphragm: The diaphragm is also tunable for even more precision – so really, this one has everything.
Color Choice: You can choose between several different colors.
Keep in Mind:
Price: You're getting the best, but it's not cheap.
2. 3M Littmann Lightweight II S.E Stethoscope – Most Affordable
Quick Review: An affordable entry-level stethoscope but you'll soon outgrow it.

Check the price on Amazon.
This is an appropriate stethoscope for blood pressure and physical assessment, but the quality is significantly below higher-end Littmann stethoscopes (such as the Cardiology IV above). The main drawing card of this one is that it's at a very affordable price while you're still getting the reputation of the Littmann brand.
Why this Stethoscope:
Affordable: It's just about the cheapest stethoscope you can get while still maintaining quality.
Top Brand: Littmann has a very good reputation in the industry.
Tunable Diaphragm: Designed so you can alternate the pressure for high and lower pitched sounds.
Good Length: At 28 inches, this is a preferable length for comfort.
Keep in Mind:
Single Lumen Tubing: Single lumen tubing is not as preferable as dual-lumen tubing for sound quality.
Not the Best Acoustics: The acoustics quality of this one will not be as good as the Lumen Cardiology IV.
3. 3M Littmann Classic III Monitoring Stethoscope
Quick Review: A very good quality stethoscope for daily needs. More than enough for a medical or nursing student.

Check the price on Amazon.
While it's a step down from the Cardiology IV, it remains very high quality and usable for most of your everyday medical needs. I love that the open bell side comes with a simple cover to keep this sensitive area of the stethoscope clean, which will inevitably prolong the lifespan of the product.
Why this Stethoscope:
High Quality: Another Littmann stethoscope from 3M. The fact that I have so many of these in my 'Top 5' list shows just how much this brand is respected in the medical industry.
Tunable Diaphragm plus Bell: You get a quality tunable diaphragm plus a bell which you're likely to use regularly for pediatrics.
Latex Free (Good for Pediatrics): Latex free stethoscopes are increasingly requested, particularly when you're working with children.
5 Year Warranty: You know a product is high quality when the brand backs it with a 5 year warranty.
Keep in Mind:
Mid Range Acoustics: The acoustics are very good, but even on Littmann's own scale, it's considered a mid-range clinical tool.
Single Lumen: The Cardiology IV is a step up to dual Lumen tubing.
4. Welch Allyn 5079-125 Harvey Elite Stethoscope
Quick Review: A good choice for the "anti-Littmann" crowd. High quality with dual lumen tubing.

Check the price on Amazon.
The Welch Allyn 5079-125 Harvey Elite Stethoscope is the go-to stethoscope for that small crowd of physicians who hate the Littmann brand (for one reason or another). This Welch Allyn is probably the most popular in their line-up. It has quality materials throughout and both bell and flat diaphragms, making it a versatile everyday clinical option. More than enough for a medical student.
Why this Stethoscope:
Quality Alternative: People who are jaded by the Littmann brand will oten cite Welch Allyn as the logical alternative. It's a brand that offers quality in all its stethoscopes.
Versatile Chestpiece: Contains bell and diaphragm nonchill chestpieces for patient comfort, while also giving you the options for listening for high and low pitch sounds.
Latex Free: A common request from physicians!
Best Warranty: A 10 year warranty is the best you'll find!
Keep in Mind:
Earpiece Complaint: A small number of physicians complain about the earpieces coming use.
5. MDF MD One MDF777RG-29 – Rose Gold Edition
Quick Review: An elegant looking stethoscope for the fashion conscious student.

Check the price on Amazon.
Once you look past the elegant and stylish look, it also does the job for blood pressure and respiratory observations. It has a dual head chestpiece like others on this list to catch high and low pitch noises and free parts for life. However, it does not have a tunable diaphragm or double lumen tubing, sitting this around middle of the pack in terms of specs.
Why this Stethoscope:
Looks Great: The clear appeal of this stethoscope is its great looking elegant design.
Good for Clinical Tasks: It should work well for most everyday clinical tasks.
Parts for Life: The parts are guaranteed for the life of the product.
Affordable: It's more affordable than many other stethoscopes on this list.
Keep in Mind:
Not Top of the Pack: If you're after a very high quality stethoscope, I'd still go with the Littmann.
You Must Take Care: Keep it well protected to prevent scuffs and scratches.
What to Look for in a Stethoscope
Here's a quick guide on what you should look out for when buying a stethoscope.
a) Chestpiece (Diaphragm / Bell Combination)
The chestpiece is that metal part that you place onto your patient's body. Stethoscopes can have either:
A diaphragm
A two-sided diaphragm-bell combination
The diaphragm hears sounds in the normal and high pitch ranges. It's best for the heart and respiratory system.
The bell is designed for hearing low-pitched rumors and bruits.
Diaphragm-only stethoscopes are often tunable so you can catch all ranges of sounds. You can tune the stethoscope to hear lower-pitched sounds by increasing and decreasing your hand pressure during auscultation.
If you get a diaphragm-only stethoscope, consider the chestpiece size. You will find that you can get chestpieces at different sizes – e.g. for children vs. adults. This is a consideration mainly for paediatricians.
A stethoscope that combines a diaphragm and bell requires less fiddling with your hand pressure, so is generally easier to use. It is two-sided, so you can choose to either use the larger stethoscope or the smaller bell. The bell is best to be used for thinner patients and children.
I recommend a diaphragm-bell combination for medical students. It's easier to use and requires less mucking around, especially when you're a beginner.
b) Tubing
The tubing that connects the chestpiece to the earpieces is incredibly important.
Good tubing should be able to insulate the sound as it travels from the body to your ear. Without quality insulation, sound quality is lost, hampering your ability to do your job.
Quality tubing is particularly important if you will be working on patients in areas with loud ambient nouses.
Something to look out for is dual-lumen tubing. This type of tubing has two tubes creating two sound paths within the tubing, wrapped again by a larger tube that insulates the tubes and prevents friction and rubbing noises.
Also consider the tubing length. A short tube can make it uncomfortable while positioning yourself to examine a patient. Shorter tubes are also harder to flick over your shoulder when working. However, a long tube risks decreasing sound quality. A good tubing length is 27 inches.
c) Digital 'Amplified' Stethoscopes
Digital stethoscopes digitally amplify sound so that it is louder and clearer for you to hear. However, they come at a hefty price tag. I do not see them as worthwhile for a medical student given the price.
d) Headset and Eartubes
The headset is pretty standard on most stethoscopes. It is designed to be anatomically correct so that it fits in your ears correctly. The eartips at the end are sealed tightly onto the headset so that they are 'acoustically sealed' to maintain sound quality, while being rubbery for personal comfort.
Sometimes you can get stethoscopes with several different earpiece designs so you can swap them out to find ones that are most comfortable. However, note that it may be hard to switch them out as they're designed to 'hold on tight'.
Final Thoughts
It's probably obvious by now that I'm convinced by the 3M Littmann stethoscopes in terms of quality, but there are other brands out there like the Welch Allyn which have dedicated fans.
Things to look out for in a stethoscope for medical students and nursing students include a quality chestpiece, respected brand, and double lumen tubing (if you can fork out the money). Another thing to keep in mind is the length of the warranty.
I hope you found this review of the best stethoscopes for medical students helpful. All the best with your studies!
– Chris.
Related Article: 17 Best Gifts for Medical Students
Related Article: 5 Best Laptop Lap Desks for College Students

About the Author: Hi, I'm Chris and I run things around here. I'm a university professor and the founder of Helpful Professor. This site's designed for providing advice and information for college students. You can learn more about me here.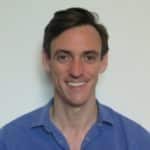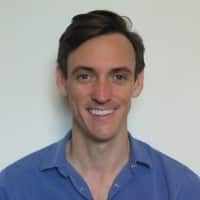 Dr. Chris Drew is the founder of the Helpful Professor. He holds a PhD in education and has published over 20 articles in scholarly journals. He is the former editor of the Journal of Learning Development in Higher Education.