About the Author:
Hi, I'm Chris. You can learn about me
here
. I'm a university lecturer with over 10 years of experience as an educator. As an Amazon Associate I earn from qualifying purchases.
My favorite vacuum for college students is the Eureka NES210 Blaze Vacuum Cleaner.
I chose the Eureka NES210 Blaze because it is very affordable compared to much of the competition.
Here are some other great vacuums for college students.
The best vacuums for dorm rooms are:
Dirt Devil UD70355B Razor Pet Corded Upright Vacuum
MOOSOO XL-618A Cordless Vacuum
iRobot Roomba 675 Robot Vacuum
Best Vacuums for Dorm Rooms & College Students
1. Eureka NES210 Blaze Vacuum Cleaner
Quick Review: If you want a no-frills affordable vacuum that you can use and abuse for your time at college, this is for you. It will get the job done but you also won't shed any tears once college ends and you hand it down to the next freshman to move into your dorm.
Benefits for College Students:
Affordable: I've listed this one first because it's one of the most affordable vacuums you'll find out there today … and we all know college students are usually skint. This one will get the job done without any fuss yet it's cheap enough not to break the bank.
Converts to Handheld: You can also turn this into a handheld vacuum if you're just doing spot cleaning which is an awesome additional capability to have at such an affordable price point.
What I don't Like:
It's not Cordless: You'll be attached to an 18 foot cord, so you might have trouble using this one to clean your car.
2. Black and Decker 'Dustbuster' Handheld Vacuum
Quick Review: Are you in a small space and don't need to do that much cleaning? Maybe you'll just want to vacuum a spot here and there when needed rather than the whole room on a regular basis. If that sounds like you, get the Dustbuster.
Benefits for College Students:
Brand: Black and Decker has a longstanding reputation as a quality vacuum brand.
Handheld: This one would be great if you're living in a small space and just need to do a little spot cleaning every now and then. It is lightweight and a quick, easy solution to your cleaning needs.
Cordless: As it's cordless, you aren't constrained by how close you are to a power point. For me, I love this, because I can use the dustbuster to clean my car. It is also a super time saver when all you want to do is suck up a small spill. You don't need to do the whole 'set up process'. It's just there and ready to go when you need it!
Easy Storage: It's small so you just need a little shelf space to keep the charger. Store it on its charging bank so it's always got charge when you need it.
What I don't Like:
Battery Durability: I've personally had the experience where the battery stops holding its charge as well after the first 12 months. I've noticed a lot of other people have had the same experience. It'll probably get you through college, though!
3. Dirt Devil UD70355B Razor Pet Corded Upright Vacuum
Quick Review: This one's my choice for a powerful upright vacuum cleaner. Get this one if you're living in a larger space or have some heavy-duty cleaning (pets, mud spattering, etc.)
Benefits for College Students:
Powerful: This is a very powerful vacuum. That makes it heavier than some other vacuums in this lineup. But, if you've got pets or a larger area that you need to vacuum then this one's probably a good option.
Affordable: This is the only powerful standup vacuum cleaner I've added to this list. If you're after a traditional, powerful vacuum, I recommend this one as it's more affordable than many of its competitors in its class.
Flexible: The swivel steering function on the vacuum helps you to get into the smallest nooks and crannies around your dorm. You can also detach the stem and get an extra 10 feet of reach using what they call the "removable extension wand".
What I don't Like:
Not Cordless: You'll be attached to a cord the whole time, which I'm definitely not a fan of. If you're vacuuming across rooms, you may have to unplug and replug. It can also prevent you from using the vacuum to clean the car. The upside though is you don't have to deal with a battery whose power and durability decays over time.
4. Bissell Crosswave All in One Wet Dry Vacuum Cleaner
Quick Review: Buy this is you want a versatile vacuum that'll last you years. It's a good mix of quality, durability and versatility. It's high quality, but you have to pay more for the cordless option.
Benefits for College Students:
Works on Wet Surfaces: This vacuum is designed to be able to mop up wet messes as well as working on regular dry surfaces.
Powerful: This is a no expense spared, powerful vacuum for people who know how to make a mess!
Extra Long Cord: While it's not cordless, this vacuum does have a 25 foot long cord that'll get you where you need to go.
What I don't Like:
Not Cordless: You'll be attached to a cord the whole time, which I'm definitely not a fan of. Fortunately, the cord is quite long. The upside though is you don't have to deal with a battery whose power and durability decays over time.
5. iRobot Roomba Robot Vacuum
Quick Review: This is a really fun self-driving vacuum. Just turn it on and let it do its thing. It's an affordable option for a robot vacuum, and you can operate it through an app!
Benefits for College Students:
Fun factor: They're a great novelty to have. I feel like I'm living in the future when mine rolls around the house. Weirdly enough, it actually does a really good job, too.
App Connectivity: You can operate it from your phone. You can also use Alexa and Google Assistant voice commands to operate it. The app's got a ton of data including reports on where and when the robot has cleaned. You can also use the app to schedule when you want it to clean, so you can only operate it when you're home (safest option) or at a time convenient for you.
Saves Time and Effort: I mean … how great is it that you'll never have to do your vacuuming again.
What I don't Like:
Can't Get into Small Spaces: If you want to clean between furniture and in those nooks and crannies in the kitchen, you'll still have to do that yourself!
What to Look for in a Vacuum
Price
All the items I've listed above are toward the lower end of the price points you'd expect for a vacuum. But hey, you're a college student. You're not flush with cash.
A higher quality vacuum will set you back about $200. A budget vacuum might cost you around $30 (plus shipping). I find the sweet spot of about $100 is good for being on the cheaper side but boasting some of the better features.
Stand-Up vs. Hand-Held
Stand-up vacuums are the ones you grew up with. A vacuum on the end of a stick that you walk around with. They're clearly the most useful if you're vacuuming a whole room or multiple rooms. However, it's often a lot more effort to set them up and get them rolling around because they're larger and heavier.
Hand-held vacuums (like number 2 on this list) are best for spot cleaning or getting into those hidden nooks and crannies around your house. Hand-helds usually recharge on wall mounts or tabletop charging stations. Note that they will require batteries which will become less effective over time.
Cordless or Cord
Cordless Vacuums are not new anymore. In fact, I personally would only buy a cordless vacuum these days.
A vacuum that requires a cord could hamper what you can do. First, a shorter length may require you to unplug and replug every time you change rooms. Second, I always find it hampers me from vacuuming my car.
But, a vacuum that is cordless may have battery issues. Over time batteries decay, meaning your vacuum may have very short charge after a few years or its suction strength may begin to decrease over time.
Suction Power
Vacuums on cords are usually (but not always) more powerful. They can get more power delivered at the right time to really get into dirty carpets.
If you know you'll have very dirty carpets, pets that shed hair, or people walking mud in and out of the house, consider prioritizing suction power.
If you're generally pretty clean, you might not need to worry about this so much. A handheld battery powered vacuum with less suction power may be all you need.
Battery Life
It's hard to judge how long a vacuum's battery life will be based on the retailer's information. That's why it's usually best to look at the Amazon reviews to see what people have said about the battery life before buying.
Another thing to keep in mind is ensuring you always store your vacuum on its charging point. There's nothing worse than getting up to use your vacuum and there's no charge left in it.
Self-Driving 'Robot Vacuums' and Apps
Self-driving vacuums are really cool. Use their app to set up when and where you want it to vacuum then let it do its job. The apps these days can show where it's vacuumed and how recently. But, be aware that it cannot get into smaller areas that you'll need to clean out on your own.
Of course, the huge benefit here is constant cleanliness without the need to do anything yourself.
Beware that often pets have a hard time with robot vacuums. Consider borrowing one off a friend to see how your pet reacts before you make your own purchase.
Packability and Storage
Think about how much cupboard space you have. If you're low on space, you'll need to either buy a small stand-up vacuum or even just a hand-held one. If you've got a hand-held, you'll likely be able to store it on a shelf. Some hand-helds come with chargers that need to be drilled to a wall. You need to make sure you can drill it to your wall (ask the landlord or residential assistant!) before getting started.
Bagless
The dirt that gets sucked up into a vacuum is often stored in a bag. Bags are fine, but I do prefer it when the dirt is dumped into a hard canister that can be simply dumped out then reconnected. Bags can become an unnecessary hassle.
Final Thoughts
The best vacuum for dorm rooms should be affordable, no-fuss, and easy to store away. Think about how large your space is and whether you need a large stand-up vacuum or a handheld. I personally like the flexibility of having a two-in-one vacuum that can be either hand-held or stand-up.
Read Also: Best backpacks for college students
Read Also: Best gifts for your professor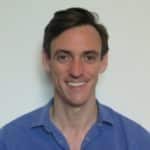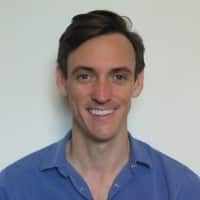 Dr. Chris Drew is the founder of the Helpful Professor. He holds a PhD in education and has published over 20 articles in scholarly journals. He is the former editor of the Journal of Learning Development in Higher Education. [Image Descriptor: Photo of Chris]