Disclaimer: As an Amazon Associate I earn from qualifying purchases.
My Healthy Pick: College Motivation and Stress Buster Pack!


Check the price on Amazon.
I love this motivation pack containing 12 gifts! My favorite gifts in the pack are the famous book 'The 7 Habits of Highly Successful People', head massager, and stress buster mini-kit.
The best care packages for college students are:
'My College Crate' Back to School Pack – Best study pack
'Brain and Grain' Healthy Care Pack – Best healthy gift package
'Spa Lexetique' Lavender Bath Pack – Best for girls
'Groovy Gifts' Ultimate Men's Care Pack – Best for guys
'Beyond Bookmarks' College Pack – Best motivation and stress buster pack
'My College Crate' College Party Pack
'Starbucks' Coffee Pack – Best for coffee lovers
'Conexion Store' Movie Night Gift Pack – Best for a cozy night in
'Beyond Bookmarks' Get Well Soon Pack – Best for sick college students
Best Care Packages for College Students
1. Best Healthy Pack
Quick Review: Get this healthy gift pack for a student who needs snacks while studying for exams.

Check the price on Amazon.
Why I like it:
Most people eat lots of snacks while studying. The problem is that most snacks are so unhealthy! This snack pack is a collection of tasty but healthy snacks for some guilt-free snacking while you study! This pack contains a great range of healthy snacks such as Pop chips, granola bars, pistachios and teas. It also comes with what Brain & Grain calls a 'stress relief slinky' (which to be honest didn't make sense, but hey – I'll take it!). The company does reserve the right to swap out some products for other healthy products depending on supply availability.
2. Best Study Essentials
Quick Review: Consider this pack if it's the start of a new semester. This is when students would most appreciate pens, drink bottles, USB drives, and other necessary supplies.

Check the price on Amazon.
Why I like it:
This pack is full of practical supplies for a college student. Many of the supplies are things you would use in class (pens, highlighters, pencils, USB drives). But, there are also some supplies that would be pretty practical for a student living away from home for the first time like a combination-code padlock, wall hooks and q-tips that are the sorts of things people need, but never think to buy! Overall I think this is a very practical option if you think the person you're buying the gift for would need some of those basic supplies to get them started in their college career.
You Might Also Like:
3. Best for Girls
Quick Review: A well curated package for women. Every item is a lavender scented bath product.

Check the price on Amazon.
Why I like it:
This is a really well constructed package. Sometimes I think things get thrown into a gift pack without much thought being put into them. But this was by far the best gift pack for college girls I could find – everything is lavender themed and bath related. It feels like the sort of package you might get when checking-in to a high-class hotel. Plus, it is surprisingly affordable for all you get in this pack. By many accounts, this is the most impressive package on this list.
You Might Also Like:
4. Best Party Pack
Quick Review: Get this one for a college student in a dorm or share house who likes to party!

Check the price on Amazon.
Why I like it:
If you're getting a gift for someone you know likes to party, you can't go past this one. Each item is pretty on-theme and there aren't any pointless fillers in the pack. I was really blown away by how much I got in this pack: a frisbee, playing cards, inflatable beach ball, beer pong kit, insulated cooler bag, beer koozie, portable Bluetooth speaker, waterproof phone pouch, a pair of sunglasses, metal water bottle, and bottle opener.
I can't believe they could keep the costs down – especially with the speaker! (To be fair, it's not the best speaker, but it's still decent enough).
This really is the best constructed gift pack that is specifically designed for college students. Every item is cool and usable. The only reason I did not select it for my top pick is that I didn't think it was right for everyone – only party people.
5. Best for Coffee Lovers
Quick Review: A Starbucks-themed coffee lover's gift, including coffee bags and Walkers shortbread snacks.

Check the Price on Amazon.
Why I like it:
This is the gift for coffee lovers – but make sure they have a coffee maker before you ship this one off! You'll get a few different packs of coffee at different roasts, plus a range of Walkers shortbread snacks and a cocoa package. Walkers shortbread is so delicious and high quality – so this was a huge drawing card for me.
Final Thoughts
There are so many different types of gift packages available out there these days that I don't think there's a best care package for college students. It all depends on their personality. There's a pack for the healthy-minded, one for the guilty pleasures. There are packs for guys, packs for girls, and packs for the party lovers. While I chose the 'motivation and stress relief' pack because it fits everyone, with so much variety out there, you really need to choose for yourself. Hopefully this list has made it easier!
You Might Also Like: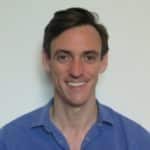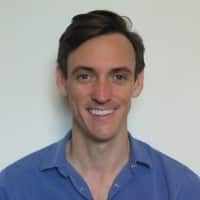 Dr. Chris Drew is the founder of the Helpful Professor. He holds a PhD in education and has published over 20 articles in scholarly journals. He is the former editor of the Journal of Learning Development in Higher Education. [Image Descriptor: Photo of Chris]