About the Author:
Hi, I'm
Chris Drew
, a university professor, and I run things around here. As an Amazon Associate I earn from qualifying purchases.
My top Pick
Audio-Technica ATH-M50x
My pick for the best headphones for studying is the Audio-Technica ATH-M50x headphones.
The best headphones for studying at college are:
Audio-Technica ATH-M50x
OneOdio Over Ear Headphones
Bose QuietComfort 35 II Wireless Bluetooth Headphones
COWIN E7 Active Noise Cancelling
GRADO SR80e Prestige Series
Audio-Technica ATH-AD700X
Beats by Dre Studio3 Wireless Noise Cancelling
These headphones were selected based on my selection criteria which you can read in-full at the bottom of this review. The selection criteria looks at: comfort, price, frequency distribution, noise cancelling, wireless and soundstage.
I've left the buyers guide and selection criteria to the very end of this article because it gets a little nerdy. I'm sure you just want to hear what my top suggestions are.
So, here are my top 3 picks:
My Top 3
Quick Overview
My Rating
Best Under $200
Audio-Technica ATH-M50x
Get these if you're after really top quality audio for under $200.
1) Great Sound Quality: Really good sound with impressively tight bass.
2) Affordable Quality: It'd be hard to find better quality sound for less than $200.
8.5/10
Best Under $50
OneOdio Over Ear Headphones
Get this pair if you just want decent sound at a great price. Really Affordable: For a first pair of over ear headphones, you can't go wrong. Color Choice: Choose between brown, red, pink and grey. Good Sound Range: The highs aren't tinny and the bass is decent for the price range.
7/10
Best Overall
Bose QuietComfort 35 II Wireless
Get this pair if you just can't sacrifice quality. Active Noise Cancellation: Designed to block out all external noises so you can study in peace. Amazing Sound: The absolute top quality sound you can get. Expensive: You're getting the best, but you're paying the price.
10/10
Best Headphones for Students
1. Audio-Technica ATH-M50x
Quick Review: The best headphones you'll find under $200. They're also my personal favorite. You get top quality at a mid-range price.
I am one of the many people who just love this set of headphones. It seems to have something of a cult following. The sound is amazing at all frequencies and it comes with several cords and cases to modify to your preference. The Audio-Technica ATH-M50x is the upgrade from the popular M50, and they've made some great user experience upgrades. One particular upgrade is the detachable headphone cable meaning if they break you can get an easy replacement.
Why these Headphones:
Top Quality Sound: Great sound at the top and low end. It's fantastic for listening to music and movies.
Customizable: I like the three different types of headphone cords you can choose from. You can also buy a bluetooth add-on if you wanted to turn them wireless.
Better than the Price Tag: They probably should be more expensive than they actually are given the sound quality – it really is top of the range in my opinion, all for under $200.
Keep in Mind:
Bulky Storage Case: The case is quite big and I think they could have done more to make it more compact for carrying around.
Not the best Padding: Don't get me wrong – I love these headphones. But I've had others that were slightly more comfortable around the ears after an hour or two of continuous use.
2. OneOdio Over Ear Headphones
Quick Review: These are best headphones for college students under $50.
This is a good quality set of headphones and they're my pic for the best headphones for studying under $50. They'd be a great set of headphones as your first over-the-ear set, and should do the casual music listener or Netflix viewer who isn't super excited about "great bass" etc etc. If you just want a set of headphones that won't sound crap, these will do the job. 80% of students probably fit into this category. If you're one of them – look no further … get these headphones.
Why these Headphones:
Best Under $50: These are the cheapest headphones on this list, and the quality does reflect this. Nonetheless, if you're after headphones for less than $50, this is my top pick.
Good Sound Range: This pair doesn't get tinny at high ranges and manages bass well.
Fine for Casual Music: They're perfectly good for watching Netflix and listening to music while studying. If you're not a complete music nerd, these should be fine for you.
Choose your Color: The pink ones look nice for a girly girl. I particularly like the black ones with a red finish. You can browse the colors on Amazon.
Keep in Mind:
Sacrificing Sound Depth: If you put these on next to some of the much more expensive headphones on the list, chances are you'd notice the difference. But if you just want a decent set of headphones, just get these. Most people don't really need a super expensive set.
3. Bose QuietComfort 35 II Wireless Bluetooth Headphones
Quick Review: Get this pair if you want the best quality headphones under $400.
We're getting really top of the range here. These headphones have amazing sound but also all the other bells and whistles. They operate through wireless bluetooth, hook up to your home Alexa (if you have one), and have built-in active noise cancelling technology to block out those drunk dormies storming through the hallway. The rechargeable battery gives you up to 20 hours of listening before you need to recharge.
Why these Headphones:
Active Noise Cancellation: Perfect for blocking out your drunk housemates partying in the kitchen – so you can study, watch your shows, or listen to your music in absolute peace and quiet.
Unbeatable Sound Quality: Amazing balanced sound that even the biggest music fans won't be able to fault.
Color Choice: Silver or black – you choose!
Keep in Mind:
The Price: These are probably the best headphones for studying on this list, but they're also the most expensive.
4. E7 Active Noise Cancelling
Quick Review: Affordable noise cancelling technology. Choose your color!
If you want noise cancelling but just can't stomach the price tag of the Boise QuietComfort 35 II, I'd recommend this alternative. These headphones have active noise reduction technology at a much more manageable price tag. I also love the awesome bright colors – choose from 6 different colors including red, green, blue, black, purple and white.
Why these Headphones:
Active Noise Cancelling: Designed to drown out your noisy roommate's snoring, partying and … any other noises thoughtless college students make!
30hr Wireless Playback Mode: You can set it up to run on wireless bluetooth for up to 30 hours between charges.
Keep in Mind:
Build Quality: Many reviewers online state that the build quality is not the best.
Not for Audiophiles: They're good for the average person who wants just a good set of headphones, but many Audiophiles might want to go for a higher-priced set.
5. GRADO SR80e Prestige Series
Quick Review: The GRADO Prestige Series offers a range of headphones so you can choose your price point. The SR80 comes in at a good balance between price and quality.
The GRADO Prestige Series is designed with a retro look that you can rock with pride. The series comes in at different quality and price points:
SR60
SR80
SR125
SR225
SR325
I'm recommending the SR80 for the average college student who just wants a decent set of headphones. They'll do the job and you're likely to be happy with the sound quality. Jumping up to the SR125 will provide a noticeably wider soundstage, and if you head further up the spectrum you'll get punchier bass for a higher price.
Why these Headphones:
Retro Look: I love the look of the headphones which appear super retro.
Right Price-Quality Balance: I chose the SR80 because it's got decent sound at a decent price. If you want to dig a little deeper into those pockets, the ST225 is noticeably better.
Comfortable: The cushioning on these is better than many.
Keep in Mind:
Quality: If you want a wider soundstage and crisper bass, go for the GRADO SR225 instead, which you can select at the same Amazon page as the SR80 – just click the image above.
6. Audio-Technica ATH-AD700X
Quick Review: A very comfortable set of headphones for studying under $100.
The Audio-Technica ATH-AD700X is another incredibly popular set of headphones among college students. They have a very unique look about them thanks to their '3D Wing Support' design. This is their way of creating headphones for comfort and it really pays off. They're very comfortable for gamers or students wanting to wear this set for hours at a time.
Why these Headphones:
Comfort: The main drawing card of this set is their incredible comfort.
Popular with Gamers: I've found gamers are drawn to these headphones, and their soundstage seems to be set up for that sort of experience.
Decent Price: They're not super expensive but still give good sound. If you like the idea of super comfort at a decent price, these are the ones for you.
Awesome Brand: Audio-Technica is up there as one of my favorite top-quality headphone brands on the market.
Keep in Mind:
The Bass: The bass is much better with the AD1000X, which is the next step up in the Audio-Technica ATH-AD series. You'll pay for the extra bass quality, though.
7. Beats by Dre Studio3 Wireless Noise Cancelling
Quick Review: You can't go past a set of Beats by Dre for 'cool' factor. These are wireless with active noise cancelling – two big pros for me.
The Beats by Dre Solo3 Wireless On-Ear Headphones are incredibly popular among college students. They are definitely designed to appeal to college age audiences: great range of color choices, 22 hour wireless listening, active noise cancelling and fast 10-minute recharge. You also get the 'cool' factor that comes with owning a pair of Beats by Dre!
Why these Headphones:
Active Noise Cancelling: Designed to actively cut out external sounds so you can study in peace, even while your roomies play flip cup in the kitchen.
Great for Music: Beats are well known for their good bass sound.
Great Color Range: I love that you can pick between 10 different colors including some more feminine colors for girls.
Wireless: Listen to your music wirelessly on the way to class.
Over Ear: I prefer over ear headphones myself just for comfort factor, but that's a personal preference more than anything. Beats is well known for their On-Ear headphones too, which you can browse for.
Keep in Mind:
Price: You could go for a cheaper pair of Beats but these are the lower priced pair that have active noise cancelling.
What to Look for in Headphones for Studying
Active Noise Cancelling
Active Noise Cancelling is super important when studying. It will help you to block out the sounds of your housemates partying in the kitchen so you can generate
It's an advanced technology which generates its own neutralizing sound waves. These sound wave mirror outside sound waves. When these two sounds match one another, they neutralize one another to create enhanced silence.
Comfort
Comfort is a 'go by feel' thing. Some people will find a set of headphones comfortable while others can't handle them.
What I look for in comfort is headphones that go over the ears (this is also better for sound quality) and that have nice soft padding all around. It's really that simple.
Another comfort factor for many is whether the headphones are wireless. Removing wires can mean you're not tangling up in them when trying to type that essay at 3am.
Related Article: Best Shower Caddies for Dorm Rooms
Sound Range
A lot goes in to getting headphones to sound great at all frequencies. But most of us will buy a set of headphones and go by feel, e.g: "Oh, the bass seems okay."
The main factor that audiophiles (sound enthusiasts) look for, though, is frequency distribution. This is just a fancy way of examining how well headphones perform at each frequency.
Bass: To simplify it, you don't want the bass to fail and give you those really flat reverberations. Bass is really hard to get right in headphones because it doesn't reproduce in the same way your standard room speaker would. Usually, headphones compensate by increasing the bass to maintain a natural bass feel.
Treble: Treble frequencies are the higher frequencies, such as during electric guitar solos. Cheaper headphones will give a 'tinny' sound – you don't want that. You want headphones that can handle high frequency notes and reproduce them really crisply so it feels like you're listening to the live performance.
Price
When it comes to headphones, price and quality do correlate. A set of headphones under $100 is likely to be decent enough for your casual listener, but audiophiles (sound enthusiasts) would probably bristle at the sound.
Going into the $100 – $200 range you're more likely to be able to find some gems. My top recommendation – the Audio-Technica ATH-M50x – is a great set of headphones for under $200. They can handle bass really well and have good quality sound across the spectrum.
Wireless
Wireless bluetooth headphones are increasingly common. They'll come at a bit of an additional cost, but they can be great if you just hate cords.
The most important things to look for in wireless headphones are battery life and recharge speed. I find the battery life tends to start waning within 6 months. But, you'll likely expect a wireless bluetooth set to lat about 20 hours when you first buy them.
The Audio-Technica ATH-M50x set (my top recommendation) don't come with bluetooth, but you can buy an add-on. Personally, I like this option for people on the fence. Get the Audio-Technicas and if you feel you're missing out on wireless in a few months, you can buy the bluetooth attachment then.
Related Article: Best Vacuums for Dorm Rooms
Final Thoughts
The best headphones for studying at college should be able to block out external noises (active noise cancelling is best), have high quality sound at all frequencies, and be incredibly comfortable on your ears for hours at a time. For me, I prefer the Audio-Technica ATH-M50x headphones. If you are on a budget, I'd recommend the super cheap OneOdio Over Ear Headphones. They're not top quality, but they are decent enough for music and netflix and they're still quite comfortable.
Related Article: Best Safes for College Dorms
Related Article: Best Noise Cancelling Headphones for Autism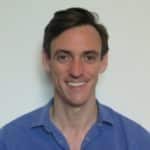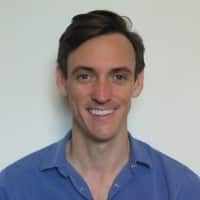 Dr. Chris Drew is the founder of the Helpful Professor. He holds a PhD in education and has published over 20 articles in scholarly journals. He is the former editor of the Journal of Learning Development in Higher Education. [Image Descriptor: Photo of Chris]