A statement of teaching philosophy is a requirement for all teachers.
This statement shows future employers, parents and colleagues what you value as an educator and what your teaching skills are.
Examples of things to emphasize in a teaching philosophy statement include:
A student-centered approach to education.
A focus on active learning.
High expectations for yourself and your students.
Your ideal learning environment.
Your approach to technology in the classroom.
How you motivate your students.
Your approach to assessment.
Here are 57 teaching philosophy statement examples that you could get some ideas from.
Teaching Philosophy Statement Examples
1. You Create a Student-Centered Learning Environment
"I aspire to create student-centered learning environments in which the student is in the driving seat of their own learning."
"My classrooms are always focused on the specific needs of my students. I work hard to differentiate learning so that each student's unique skills are emphasized."
"I always ensure that my lessons involve multiple learning modalities so that students learn through their preferred learning style."
"Central to my pedagogy is a focus on the needs of students. I embrace Vygotsky's Zone of Proximal Development as a key pedagogical tool to ensure all students are taught content that is achievable yet challenging."
"For me, the ideal classroom environment is student-centered. I strive to create learning scenarios where the students are undertaking group projects while I move between groups facilitating discussions."
2. You have a Focus on Active Learning
"I embrace a Constructivist pedagogy that emphasizes active discovery learning on the part of my students. All my lessons are designed to have students learning through doing: trial-and-error, solving problems, and creating new solutions."
"My classrooms are spaces for exploration and discovery. I favor practical lessons in which students get hands-on experience of the subjects under analysis."
"Students learn best when they are actively engaged in their own learning. Passive approaches where students take notes and listen during teacher-centered lessons are not as conducive to deep learning as lessons in which students are learning through discovery."
Read Also: 47 One-Sentence Teacher Vision Statements
3. You Set High Expectations
"While I like to see students enjoying themselves in class, I also insist on hard work and focus on the task at hand."
"I set high standards and high expectations by promoting growth mindsets among my students. All my students know that I expect them to try their hardest and strive for improvement every day."
"I always expect my students to come to class ready to focus and engage. I often ask my students to set their own goals and take steps toward achieving their goals every day."
"I encourage students to walk into the classroom with a positive attitude toward learning. The best classes occur when students know that they are expected to do their best each and every day."
"Students enter my classroom with the knowledge that I expect them to engage with the learning materials. I keep a strong focus on creating a serious learning environment. This starts with me insisting on focus and engagement from the minute students walk in the door."
4. You are a Community Engaged Teacher
"I strive to develop connections between students and the school community. When community members come into the classroom, students not only learn about people from various walks of life. They also get to see role models of different shapes and sizes around the community."
"I like to invite parents into my classrooms so they can feel that they are a partner in teaching. I set myself goals to contact all parents throughout the school term to listen to them and learn from their deep knowledge of their own children."
"In this culturally diverse area, I make every effort to expose my students to community members from diverse cultural backgrounds. It is important to me that students feel a connection to the rich local community in which they learn."
5. Learning Environment Statements
"I aim to create learning environments that are rich in resources so that students can learn through practical learning scenarios."
"I create classrooms that empower students to make decisions for themselves so that they develop self-confidence and thinking skills."
"I develop learning environments that have multiple workstations in which students can work in groups to solve problems. I find group-based classroom layouts (through table seating) help children to communicate and learn from one another while learning."
6. You have a Holistic Approach
"I follow a holistic approach to child development. Educators need to pay attention to students' social, physical, emotional and cognitive development equally to help raise balanced children for the 21st Century."
"I do my best to get to know my students so I can best meet their needs. I focus on not only their cognitive development but also their emotional and social wellbeing, which is equally necessary for learning to occur."
"My teaching philosophy is strongly influenced by Abraham Maslow's humanist approach and in particular his Hierarchy of Needs. I aim to ensure students' basic needs are met in the classroom so that they feel happy, comfortable, safe and welcomed into the classroom. When students' basic needs are met, they can focus on learning and personal development."
7. You Promote Critical Thinking
"I write my lessons to target higher-order thinking skills from Bloom's Taxonomy, for example 'creating', 'inquiring' and 'critiquing'. I aim to have all my students think critically about themselves and the world around them."
"It is my goal to have my students think outside the box, critique the everyday assumptions they take for granted, and leave my classes with more questions than answers."
"I aspire to be a teacher who instils a love of learning, analysis and critical thinking in all the students I encounter."
"I believe students of the 21st Century need more than just knowledge. Students need to have critical and creative thinking skills so that they can compete for the jobs of the future. To encourage a critical thinking approach, I consistently ask my students to analyse concepts that I teach from multiple competing perspectives."
"I help my students to develop metacognitive skills so they can reflect on their own learning and identify ways they can learn more effectively and efficiently."
Read Also: Education Slogans, Taglines and Mottos that Pop!
8. You Support Authentic Learning Experiences
"My credo is to prioritize authentic learning situations where students learn through solving real-world problems. In this way, I help my students understand the connection between what they're learning and life beyond the four walls of the classroom."
"I believe students learn best when they learn in authentic contexts. By learning through real-world problem solving, they discover the value in knowledge."
"To me, students should learn through experience. I aim to create experiences in the classroom that are as authentic as possible to mimic real-life application of knowledge."
9. You Embrace Social Learning
"I encourage students to learn in groups because I believe conversation with others helps students to express, challenge and refine their thought processes. By listening to peers, students can also hear new perspectives that may broaden their horizons and deepen their own knowledge."
"I follow a sociocultural teaching philosophy inspired by Lev Vygotsky. This philosophy is heavily focused on having students communicate with "more knowledgeable others" and learn challenging but achievable tasks that are within their "Zone of Proximal Development".
"I embrace a situated learning theory approach to teaching. This theory emphasizes the importance of learning from experts in the contexts in which learning is applied. To this end, I encourage students to take up apprenticeships and go on many field trips so my students can learn by working with professionals."
10. You Emphasize Communication Skills
"In the 21st Century, it is more important than ever for students to develop effective communication skills. I help students develop communication skills such as teamwork, negotiation and self-expression in every lesson through the consistent use of guided group work lessons."
"Students need to become clear and confident communicators of their knowledge. I often create assessments that require students to express themselves in written and verbal formats to help them develop their communication capacities."
"Communication skills are vital for students to become effective self-advocates. I aim to teach students to become confident communicators by giving ample opportunities to work in groups, report their research to their classmates, and perform in front of their families."
11. You Create Inquiry and Problem Based Learning Lessons
"I focus on problem based learning experiences where students are presented with a problem that they need to overcome. In overcoming the problems, students must use research skills to figure out solutions and apply them to their scenarios."
"I encourage students to use scientific methods to solve problems. Through scientific inquiry, students do not simply learn new information, but learn how to go about seeking truths through accurate and reliable testing methods."
12. Mention your Assessment Style
"I use creative assessment practices that go beyond standardized assessment. I like to assess students' practical applications of knowledge rather than simply their written knowledge of information. When students are assessed on their practical skills, they focus on how to put knowledge into action and reaching mastery of their content."
"I have a strong focus on formative assessment so that I have a finger on the pulse of my students' progress. I do not shy away from altering my teaching following formative assessments to ensure my students do not fall through the gaps."
"Assessment is important to me as a teacher because it helps me to measure my own teaching efficacy. I often use students' assessment results to reflect upon how I taught the content, what areas of weakness appeared across a cohort, and how to teach to those areas of weakness more effectively in years to come."
13. You Motivate Your Students
"I believe students learn best when they are intrinsically motivated. I therefore focus on creating lessons that are engaging, relevant to my students' real lives, and encourage active discovery."
"To motivate my students, I aim to tie my lessons to their interests and hobbies. This requires me to build strong rapport and relationships with my students so I know how I can tailor my lessons for them."
"Students who are motivated and inspired to learn will come to school with a positive mindset. I work hard to promote student self-motivation by giving them agency to explore areas of interest within the curriculum."
"I believe motivated students are engaged, spend more time on task, and cause less disruption to their peers. I therefore work hard to motivate students by modelling an inspired, positive outlook to education every day.
14. Education is Important to You
"Education is the foundation for a child's future. As a teacher, I take pride in my profession as someone who shepherds the future generations. To do this effectively, I strive to …"
"Teaching is one of the most important professions in the world. Teachers need to work hard to produce ethically and critically thinking leaders of tomorrow…"
"It is a great pleasure to work every day to help raise confident future citizens who will solve the problems of the future. Education is incredibly important for all students' futures. …"
15. You Promote Play-Based Learning
"I use a play-based learning approach in my early years classroom. I follow Froebel's approach that states "play is the highest form of learning". Play help students learn through trial-and-error, discovery and exploration."
"When students learn by doing rather than listening, they tend to store information in their minds more effectively. This is why I use a play-based learning approach. I create play-based learning situations where students can play in parallel, learn from one another, and make new discoveries through the use of all their senses."
"I encourage cooperative play in my classrooms so that my students can learn with and from one another. By playing together, young children develop important communication and group work skills. Furthermore, they can pick up new information and ways of playing from friends which can enhance their cognitive development."
16. You Incorporate Educational Technologies
"I am competent with 21st century technologies and use them regularly in my teaching. I believe technology is deeply important for students as it is a requirement for most jobs of the 21st Century."
"Through the use of technology, I encourage students to learn from, research about and engage with the world around them. The internet, in particular, is an excellent pedagogical resource for students to learn."
"While I regularly use technology in the classroom, I first reflect on how to use technology to help extend learning. I see technology as a 'cognitive tool' that shouldn't be used just as a gimmick. Rather, I use technology when it can help students to extend their thinking and learn more than if they hadn't had technology in the lessons."
17. Mention your Classroom Management Style
"I believe classroom and behavior management is about ensuring students are focused on their learning materials. My first step for classroom management is to make my lessons engaging and motivating. I find that this is the best way to minimize disruptions and promote learning."
"Following the assertive discipline theory, I believe strong classroom management skills are essential. Disruptive students violate the rights of other students to learn, so I ensure classes are controlled and ordered at all time to protect well-behaved students' rights to a positive learning space."
"I employ an authoritative approach to classroom management. This authoritative style focuses on gaining respect and rapport from students by being firm but fair at all times and ensuring all students know I have their best interests at heart."
To go deeper on this, see: List of Classroom Management Styles
Final Thoughts
Your teaching philosophy statement needs to be your own. It should reflect your own personality and approach to education.
The above teaching philosophy statement examples give you a good idea about the sorts of things you can start talking about in your teaching philosophy.
Follow-up your statements of beliefs with examples from your own practice.
You might also want to zoom-in on subject-specific approaches. If you are writing a teaching philosophy as a Mathematics teacher, for example, you will need to narrow down on specifically how you teach math.
Aim for your teaching philosophy statement to be a maximum of two pages long and ensure it shows both your personality and your knowledge of pedagogy skills or learning theories.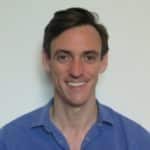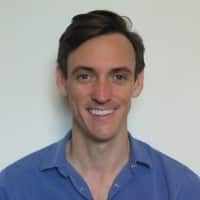 Dr. Chris Drew is the founder of the Helpful Professor. He holds a PhD in education and has published over 20 articles in scholarly journals. He is the former editor of the Journal of Learning Development in Higher Education. [Image Descriptor: Photo of Chris]