Class group names are great for building a sense of classroom rapport and team bonding. Elementary school classrooms are often structured into table groups where each table needs its on group name. Similarly, whole classes and even whole schools might want to come up with a group name to inspire a sense of belonging.
And with the growth of online learning, virtual group names can also be used to establish group rapport.
Class Group Names
Names for Table Groups
Brainy Badgers – You're smart and hard working
Intelligent Iguanas – You think you're the smartest group
Clever Cats – You're clever and you know it
Canny Cougars – You are quick witted thinkers
Thinking Tarantulas – You think and you're scary
Talented Turtles, Dude! – You are talented but you're also a chill bunch of dudes
Skillful Snow Leopards – Your skills are what will make you win
Expertly Educated Eagles – You think you're experts at your topic
Best and Brightest – You are the group of the best students in the class
Amazing Athletes – You might not be the smartest, but you're the fittest!
Gang of Greatness – Together you will conquer them all
Talented Tyrants – You want your competitors to look out or you'll beat them all!
Names for Student Groups
Clever Clowns – You are smart, but you like to clown around
Perfect Pirates – Arrr, you're a perfect bunch!
Industrious Irises – You work hard!
The Immortals – You're a group worthy of a superhero slogan
The Incredibles – You've each got your own special skill
The United Nations – You're a mixed bunch from all over the world
The Persistent Pirates – You'll never give up until you get your booty!
The Determined Dodgers – You've got your eye on the prize
Tenacious Tigers – You're fierce and unyielding
Diligent Dingos – You're all great at studying
School Group Names
Kindergarten Koalas – They're cuddly, friendly and loving!
Pre-Schools Pirates – They love to dress up and make funny sounds
Grade 1 Winners – They love to win, win, win!
Grade 2 Thinkers – They're at an age now where it's time to get serious about learning
Grade 3 Tyrants – At this age, they love to cause a riot!
Grade 4 Flamingos – They're developing individuality and they're a little flamboyant
Grade 5 Fighters – It's an age for rough an tumble
Grade 6 Giants – They're larger than life!
Grade 7 Saints – They're a mature and saintly bunch
More Names for Study Groups
Quick Witted Quolls – A name for a group of people with smart comebacks
Cheery Cherries – They're a happy bunch of students
The Shrewd Shrews – Nothing gets past this bunch of study friends
The Prickly Piranhas – There are critical thinkers in this bunch
The Loyal Leopards – It's a group who will stick together to the end
The Patriotic Panthers – A good name for a sporty bunch who love their country
The Dependable Deplorables! – They're not the most obedient group in the world but they like it that way!
The Astronauts – A name for a bunch of young scientists
The Young Scientists – Well, the name says it all
The Inquisitive Insects – A scientific bunch who are naturally inclined to biology work
The Table of Tyrants – This is a table group with an attitude
The Unicorns – Maybe a good name for a group of girls with unique personalities
The Magical Mathematicians – This group love math
The Rapid Readers – A group of students who are above their reading grade level
The Puzzle Masters – These guys love to solve a puzzle or two
More Student Group Names
The Smart Art Kids – These kids love artwork
The Three Musketeers – A name for a group of three students
The Crafty Cats – A group of students who love arts and craft
Table of Terrors – This sounds like a boisterous bunch
The Winners Already – They're confident, that's for sure!
The Sleepy Scholars – They're smart, but they also don't mind a midday nap on the table.
The Wizz Kids – These are the best and brightest bunch in the class
The Gang of Geniuses – Nothing's going to stop this group from rising to the top
The Brainy Bunch – A smart group of students who know their alliteration … and their cultural references.
The Teamwork Trio – A name for a group of three
The Dragons – An aspirational group who love to go on adventures
Virtual Classroom Group Names
The Online Octopuses – Good for a group of 8!
The Virtual Vampires – A typical alliterative animal group name
The Internet Explorers – A play on words with the Windows browser name
Skype Group Superstars – If you use Skype to communicate
Zoom Group Zebras – If you use Zoom to communicate
The Four Squares – Because when we meet, we fit in 4 squares
The Long-Distance Lizards – Even better if everyone's spread out across the country
The Web Cam Wonders – A name for friends who meet on Web Cams
The Computer Cats – Good for a group of introverts perhaps
The Spiders on the Web – A play on words with an animal theme
Group Work at School – Why it's so Important!
Working in groups is central to the development of both cognitive and social skills. When students work with others, they learn to see things from other people's perspectives. This can help them to crack through problems and barriers.
As a teacher, I'll often try endlessly to explain things to my 8 year old students … then I get one of those students to rephrase what I said once and all of a sudden, the whole group gets it! Sometimes, kids are just better at explaining things to other kids at their own level.
Students also get to practice important vocabulary when working together. Allowing students to talk to one another gives them a chance to not only passively hear language in use, but also actively apply it. This isn't only good for ESL students, but all classrooms.
Another important reason groups are important is social skills. Students need to learn to share resources at the table, and take on roles like leader and learner. When a student helps teach another student at the desk, they're developing skills like patience, effective communication, and belongingness.
By assigning cool group names to your groups of students, you're getting the year off to a good start!
Why Class Names Matter
Coming up with a name for your class is a fun Week 1 activity to break the ice with your students. But a class group name can also create a sense of belonging, community and inclusion among the students.
Across the whole school, assigning team names for school groups creates a sense of positive competition across the school. You could even create whole school team names so the entire school's got a name, or four or five group names for the school like the houses in Harry Potter – 'Gryffindor, Slytherin, Ravenclaw and Hufflepuff'.
All these types of school group names can create that sense of inclusion that you're after.
Conclusion
Group names for a class or whole school are fun, allow children to express their creativity, and can foster a sense of belonging for your students. This list of class group names can help inspire your students to come up with a fun name of their own.
Be careful to make sure the team names do not exclude others or create the wrong atmosphere in the classroom or school.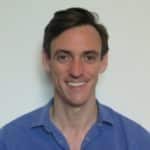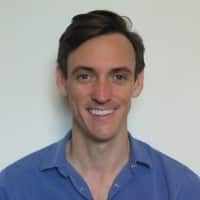 Dr. Chris Drew is the founder of the Helpful Professor. He holds a PhD in education and has published over 20 articles in scholarly journals. He is the former editor of the Journal of Learning Development in Higher Education. [Image Descriptor: Photo of Chris]