A teacher vision statement (often also called a mission statement) is a statement that a teacher often puts within their teaching philosophy portfolio. This is often submitted in job applications to show your skills on a teaching resume.
It can also be a vision that a teacher sets for themselves at the beginning of their school year to motivate and guide them as they go about setting up their classroom culture.
Vision statements reveal the teacher's personal values, teaching philosophy, and personal goals.
The following are a list of vision statement examples for teachers of all age groups: preschool, elementary, middle school, high school, and college students.
Teacher Vision Statement Examples
Preschool and Kindergarten Teachers
My vision is to …
…help children to develop the cognitive, language, physical and social skills required to succeed in their formative years.
…create play-based learning environments where children can learn through different types of play.
…help inspire students to develop the self-confidence required to succeed in school in the coming years.
…promote a cooperative play environment where students learn not only from their teachers but each other.
…develop a Montessori-inspired learning environment that is rich in resources and gives students the chance to learn through active play.
…encourage engaged and creative minds through ongoing and daily student-centered active-learning lessons.
…prepare students for big school by giving them the social and communication skills that they will require in the next stage of their lives.
Read Also: A List of School Mission and Vision Statement Examples
Elementary Teachers
My vision is to …
…support children as they discover and explore new ideas in a safe, welcoming classroom environment.
…support children to become confident and capable members of society.
…be an inspiring and empowering force in children's lives so they are excited and motivated to learn.
…help all children find a sense of purpose in their lives through education.
…ensure all lessons are student-centered and differentiated so that all students get the support they need.
…utilize humanist and socio-cultural principles so students can learn through discovery in safe and collaborative environments.
…ensure assessment, pedagogy and curriculum are student-centered so that learning is always relevant to the lives of my students.
…develop an inclusive classroom atmosphere in which all students learn to appreciate and respect the diversity in their class.
…show all boys and girls that they can be anything they want to be if they put in the effort and have the mindset to achieve.
…promote both hard and soft skills in my students, including STEM skills and important emotional skills such as compassion, resilience and work ethic.
…give students the cross-curricular foundations for a successful life as active members of their chosen communities.
Read Also: A List of Teaching Philosophy Statement Examples
Middle School Teachers
My vision is to …
…raise kind, caring and compassionate young people with the skills to apply their values in their lives outside of school.
…help young people find their passion and path in life.
…ensure all children regardless of gender, race, ability or social class have the opportunity to succeed in my classrooms.
…create a collaborative learning environment where students learn from and inspire one another.
…develop a forward-looking, technologically enhanced, and motivating learning environment.
…acknowledge and appropriately reward hard work and self-growth.
…be a positive and constructive role model for all students who enter my classroom.
…raise students with the thinking and learning skills that they require in order to continue to learn well after they have left my classroom.
…inspire a lifelong love of learning by creating lessons that are exciting, authentic, engaging, and relevant to the lives of my students.
…to create visible and real change in the lives of all students in my classroom, be it cognitive, social, or personal.
Read Also: A List of Education Slogans, Mottos and Taglines that Pop!
High School Teachers
My vision is to …
…help my students identify the passions that they will pursue in their final years of schooling and beyond.
…help students to develop individuality as they near the time to go out into the world and serve their fellow citizens.
…help students to develop important democratic values of youth citizenship, community and equality.
…create the leaders of tomorrow with the skills required to succeed in the 21st Century.
…facilitate a culture of learning and risk taking in a challenging yet safe educational setting.
…set high expectations for all my students so they come to class engaged and excited to learn every day.
…encourage critical thinking that enables students to become powerful and thoughtful leaders for their school and community.
…prepare students for their next steps beyond high school, including in the workforce, their communities and their personal relationships.
…develop resilient social actors who have the self-belief and skillset required to overcome challenges in life.
…provide students with the academic foundations that will put them in good stead to achieve in college.
Read Also: 59 Core School Values Examples
College Professors
My vision is to …
…prepare students to be change makers in their professional workforces after graduation.
…help students identify and solve the major challenges facing civilization in the coming decades.
…encourage open minds and creative thinkers who will meet the challenges of their generation.
…encourage college students to embrace enterprise, self-confidence, creativity and social justice in all their endeavors.
…inspire free thinking and individualistic mindsets among students and teach them to be gamechangers in their chosen professions.
…create a culture of innovation and inquiry and show students that they are powerful actors in society.
…promote the virtues of scientific method, research and scholarly inquiry so students can bring important critical thinking skills to their pursuits outside of college.
…inspire the minds of a generation.
…cultivate partnerships between my students and industry so that they leave university with both workforce ready skills and the social capital required for gaining meaningful employment in their fields.
Read Also: Is Being a Teacher Worth It? (Why I Quit a Good Job)
Get a Pdf of this article for class
Final Thoughts
A teacher vision statement is an important document that shows what you value. It should reveal both your pedagogical skills and beliefs, and your personal values.
The above examples are one-sentence vision statements. You may wish to mix and match the above statements so you have a full-sentence statement of your vision. Or, underneath your one-sentence vision statement, provide a list of 3 – 5 aims that show how you will go about achieving your vision in the school year to come.
Good luck with your vision statement and (of course) with your teaching goals this year!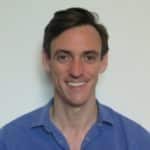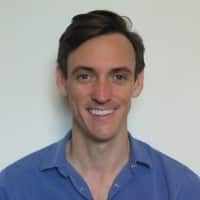 Dr. Chris Drew is the founder of the Helpful Professor. He holds a PhD in education and has published over 20 articles in scholarly journals. He is the former editor of the Journal of Learning Development in Higher Education. [Image Descriptor: Photo of Chris]