Goals teachers can set for their upcoming school year can include implementing a new teaching strategy, creating new teaching resources, or beginning a reflective journal.
Generally, I recommend using the SMART framework for goal setting. The SMART framework, standing for Specific, Measurable, Achievable, Relevant, and Time-bound, offers a structured approach for setting goals. It was first put forward by Doran in 1981 (Doran, 1981).
Here are the five things you need in your Teacher SMART Goals:
Specific: The initial step in applying the SMART framework is to set precise and clear objectives (Locke & Latham, 2012). Instead of vaguely stating to "improve class performance", specify the goal – "improve the 5th grade's average math scores by 20%".
Measurable: Goals needs to be quantifiable to gauge their progress and eventual success (Doran, 1981). If the objective is to increase class participation, stating it as "increase student participation to 85%" is more measurable than simply saying "enhance student involvement".
Achievable: This means setting realistic and attainable goals. Challenging goals can motivate, but they must be attainable to keep morale up (Locke & Latham, 2012). For instance, expecting all students to get a perfect score in every subject is unrealistic. Instead, aim for achievable goals like "70% of students will score B grade or above on their final exams".
Relevant: Goals must be pertinent to the teacher's work, aligning with other objectives and fitting within the larger educational context (Doran, 1981). If a teacher elects to "implement a new hands-on lab activity each week," this goal is only relevant if the school has the necessary resources, and if this method suits the teaching style and subject.
Time-Bound: Deadlines induce a sense of urgency, motivate action, and mark a clear end-point to assess achievement (Locke & Latham, 2012). For example, a goal could be to "improve student reading levels by 2 grades by the end of the academic year".
With these guidelines in place, let's look at some SMART goals for teachers.
Examples of Goals for Teachers
1. Grade Improvement: Improve class average on state math tests by 15% by the end of the year.
2. Parent-Teacher Conferences: Increase parent-teacher meetings for underperforming students by 25% within a semester.
3. Reading Levels: Increase average student reading levels by two grades by year's end.
4. Field Trips: Hold two class field trips relevant to the curriculum each semester.
5. Personal Development: Attend one professional development workshop per month for the academic year.
6. Pedagogy: Implement a new teaching method (like flipped classroom) and evaluate its impact by end of the semester.
7. Homework: Increase return of homework assignments by 30% in six weeks.
8. Guest Speakers: Organize 4 guest speaking events related to the curriculum over the academic year.
9. Technology: Incorporate technology in teaching at least once a week for the semester.
10. Absenteeism: Reduce absenteeism by 20% by the end of the academic year.
13. Community Service: Arrange 5 community service activities relevant to the curriculum per school year.
14. Punctuality: Improve punctuality so that all classes start on time, 4 days out of 5 days a week, for 6 months.
15. Grade Benchmark: Aim for 95% of students to score above a C on an end-of-unit exam.
16. One-to-Ones: Meet with each student individually for progress review twice every semester.
17. Real-World Examples: Incorporate real-world examples into lessons three times per week.
18. Assign Group Projects: Organize three major group projects per semester.
19. Science Lab Activities: Carry out a lab activity every two weeks in science class.
20. Art Projects: Plan to have at least one art-related class project each month.
21. Peer Tutoring: Establish a peer tutoring system in class by the end of the month.
22. Learning Materials: Create three new learning resources per semester.
23. Discipline: Reduce classroom disruptions by 20% over 6 months.
24. Outdoor Learning: Conduct one outdoor learning session each month.
25. Extra-curricular participation: Increase student participation in after-school clubs and sports by 15% by year's end.
26. Parent Involvement: Send bi-weekly updates to parents to keep them informed and engaged.
27. Creative Writing: Improve students' creative writing skills by incorporating one creative writing assignment every two weeks.
28. Presentation Skills: Arrange for every student to make at least 2 presentations before the class each year.
29. Note-Taking: Teach effective note-taking and have students demonstrate utilization at least once per week.
30. Classroom Environment: Reorganize the classroom to create a more conducive learning environment by next month.
31. Class Participation: Increase class participation by 20% by the end of the semester.
32. STEM Projects: Conduct 5 STEM projects throughout the academic year.
33. Health Education: Implement a healthy eating awareness program for students within the next two months.
34. Student-Led Discussions: Have students lead class discussions twice a week.
35. Increase Math Application: Have students apply math concepts to solve real world problems each week.
36. Educational Field Trip: Plan and conduct at least 3 educational field trips in a year.
37. Improve Student Behavior: Reduce referrals for student misbehavior by 15% by year's end.
38. Historical Awareness: Ensure students can name important events in national history before the year end.
39. Meet Special Education Needs: Review and update each student's Individual Education Plan (IEP) every semester.
40. Technology Skills: Introduce and get students proficient in three new educational software or tools by year's end.
41. Foster Leadership Skills: Assign leadership roles in group projects to each student at least once a semester.
42. Improve Communication Skills: Get each student to participate in class debates at least twice a year (see more: communication goals).
43. Increase Reading Comprehension: Introduce two new reading strategies each semester.
44. Classroom Blog: Develop a classroom blog and post updates weekly.
45. Robotics: Carry out two class projects involving robotics by year's end.
46. Differentiation: Differentiate each lesson into 3 different delivery methods for the upcoming term and assess its value for students of different learning styles.
47. Critical Thinking: Incorporate problem-solving activities in the curriculum every two weeks.
48. Emotional Intelligence: Integrate one lesson per week that helps develop students' emotional intelligence.
49. Coding Skills: Incorporate basic computer coding instruction into the curriculum by next semester.
50. Healthy Competition: Organize a class-wide academic competition at least once a semester.
51. Fitness: Introduce students to two new physical activities by the end of the academic year.
Personal Goals for Teachers
52. Course Enrollment: Enroll in an Advanced Studies course related to your teaching area by the upcoming summer.
53. Certification: Achieve a teaching certification in a new area within one year.
54. Time Management: Experiment with three new time-saving techniques over the course of a semester.
55. Tech Skills: Become proficient in two new educational software/tools by the end of the year.
56. Collaboration: Initiate and actively participate in one school-wide collaborative project every semester.
57. Language Proficiency: Attain elementary proficiency in a foreign language within a year.
58. Research: Write and submit an educational research paper to a peer-reviewed journal within a year.
59. Restorative Practices: Use restorative practice techniques in class management every week for a semester.
60. Fitness: Walk 10,000 steps per day or do a 30-minute workout at least three times a week.
61. Leadership: Attend a recognized leadership course for educators within two years.
62. Mindfulness: Practice mindfulness or meditation for 10 minutes a day for 30 consecutive days.
63. EdTech: Introduce two pieces of technology into your classroom every semester.
64. Grant Writing: Write and submit a grant proposal for your class or school before the end of the academic year.
65. Book Club: Join or start an educational book club with colleagues, and meet once a month to discuss books.
66. Well-being: Attend at least one professional development session on teacher well-being this year.
67. Networking: Attend one professional networking event a month for the next six months.
68. Learning Styles: Incorporate one new learning style within your teaching strategy each semester.
69. Career Advancement: Apply for a higher-level or administrative role within three years.
70. Environmental Education: Implement one environment-friendly practice in your classroom every month.
71. Portfolio: Create a professional teacher portfolio by the end of the year.
72. Blogging: Start a professional blog and write one post per month for the next year.
73. Cultural Competency: Include activities that promote cultural awareness and sensitivity monthly.
74. Self-Care: Set aside one weekend per month dedicated to self-care and relaxation.
75. Classroom Decoration: Redecorate your classroom in line with your students' interests by the end of the month.
76. feedback: Incorporate student feedback into your teaching strategy once a term.
77. International Education Trends: Research and present one international trend in education at the monthly staff meeting.
78. Diverse Authors: Include books by authors from diverse backgrounds in class reading lists every quarter.
79. Continuous Learning: Complete one online course in an area of interest every 6 months.
80. Healthy Eating: Prepare a healthy lunch instead of eating out four days a week.
81. Problem-Solving: Practice problem-solving techniques every week for better decision making.
82. Public Speaking: Join a public speaking group like Toastmasters and attend for at least 6 months for better presentation skills.
83. Outdoor Activities: Spend a minimum of 30 mins outside daily for stress relief.
84. Budgeting: Stick to your personal budget for 6 months to improve your personal finances.
85. Social Media: Utilize social media for professional growth, posting or sharing educational content once a week.
86. Creative Writing: Write once a week in a personal journal to improve your creative writing skills.
87. News Updates: Make a habit of reading or listening to world news daily to stay updated.
88. Professional Development: Read 1 new pedagogical book per quarter to stay updated on teaching methods.
89. Work-Life Balance: Aim to leave work at work, avoiding taking grading or other tasks home more than once per week.
Leadership Goals for Teachers
90. Team Building: Organize three team-building activities within the academic year to foster strong relationships among staff.
91. Leadership Workshop: Attend a leadership workshop before the next academic year to improve leadership skills.
92. Mentorship: Mentor a novice teacher for a semester, sharing experiences and recommendations.
See Also: 101 Mentorship Goals
93. Meeting Facilitation: Chair a committee or staff meeting once a quarter, demonstrating leadership competence.
94. Department Budget: Ensure the department stays within budget for the next academic year.
95. Communication: Implement a clear and consistent communication strategy with parents over the course of the school year.
96. Progress Monitoring: Initiate a system to monitor and report department progress towards annual goals monthly.
97. Curriculum Development: Lead curriculum development efforts in your subject area for the upcoming year.
98. Policy Improvement: Lead an initiative to review and update school policies within six months.
99. Innovation: Propose and manage the implementation of one innovative teaching method or tool in your department within six months.
100. Collaboration: Foster an environment of collaboration, leading to the joint planning of at least two cross-curricular lessons each semester.
101. Professional Development: Plan and facilitate at least two professional development activities for your peers during the school year.
See More Leadership Goals Here
Short-Term Goals for Teachers
102. Reading Strategy: Introduce and implement one new reading strategy in lessons over the next week.
103. Class Participation: Increase class participation by 10% in the coming month.
104. Technology Integration: Incorporate one new educational technology tool in class within the next two weeks.
105. Parent Communication: Send progress reports to all parents in the next two weeks.
106. Professional Development: Register for an upcoming seminar or workshop relevant to your subject area.
107. Classroom Management: Implement a new classroom management strategy by next month.
108. Project-Based Learning: Plan and execute a project-based learning activity in the next six weeks.
109. Assessment Strategy: Develop and apply a new assessment strategy in the coming month.
110. Feedback Integration: Incorporate student feedback into lesson planning for the following month.
111. Health Awareness: Initiate a health awareness week in your class within this semester.
Long-term Goals for Teachers
112. Curriculum Development: Overhaul the curriculum for your subject area by next academic year.
113. Certification: Obtain a certificate in instructional technology within the next two years.
114. Leadership Development: Step into a leadership role, such as department head, within three years.
115. Research Publication: Write and publish an article in an educational journal within the next year.
116. Community Engagement: Establish a sustainable community service project involving students, to be implemented by the end of the school year.
117. Multicultural Education: Within a year, incorporate educational materials and activities that embrace and promote multicultural awareness.
118. Career Progression: Plan to achieve a higher role in educational administration within five years.
119. Network Expansion: Build a robust professional network with educators worldwide over the next two years.
120. Educational Policy: Work to influence local or state educational policy in the next five years.
121. Lifelong Learning: Commit to learning a new teaching strategy or tool continually, aiming to Master five new approaches within the next five years.
SMART Goals for Teachers Template
Get the Google Docs Template Here
Conclusion
Once you've set your goals, put in place 3-5 'objectives', which are the actionable steps you will take to meet the overall goal or goals.
Also, your goals need to be personal to you, your classroom, your students, and your setting. So, copy and paste the above teacher goals examples, but also, remember to edit them so they match the personal development you think you need looking forward to the next academic year, and best of luck with your new class!
For goals for your students, use this printable goals for the school year template – a great first lesson for the year!
References
Doran, G. T. (1981). There's a S.M.A.R.T. Way to Write Management's Goals and Objectives. Journal of Management Studies, 70-75.
Locke, E. A., & Latham, G. P. (2012): Building a practically useful theory of goal setting and task motivation. American Psychologist.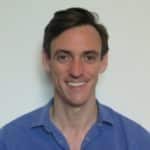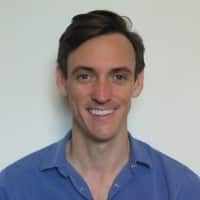 Dr. Chris Drew is the founder of the Helpful Professor. He holds a PhD in education and has published over 20 articles in scholarly journals. He is the former editor of the Journal of Learning Development in Higher Education. [Image Descriptor: Photo of Chris]