There are multiple Montessori Schools in San Diego, including preschools for children below school age, and several Montessori Academies for middle school children up to Grade 8.
The schools and preschools are spread around San Diego, including in the downtown core, North Park, all the way up to La Jolla, so there's likely a school near you. I've listed each school's neighborhood in the menu below.
Featured: A Language Immersion Montessori School
There are several language immersion Montessori schools in San Diego. To start, check out The French Montessori School of San Diego which provides lessons in Spanish, French, and English.
They're Listed #10 Below
Featured: A Montessori Academy up to Grade 8
The Maria Montessori School of San Diego is one of the few Montessori Schools in San Diego that offers tuition right up to Grade 8, allowing your child to receive instruction in the Montessori method for as long as possible.
They're Listed #3 Below
Disclaimer: We provide directory listings only based on publicly available data and do not offer guarantees, endorsements, or reviews of the schools listed below. They are listed in no particular order. In the listings below, we offer links to reviews for you to conduct further research for your needs.
Montessori Schools in San Diego
1. Montessori School of San Diego
The Montessori school of San Diego has been running since 1972. Currently, the school has around 100 pupils enrolled varying in age from 3 to 10. For kids aged 3 to 5 there are three dedicated classrooms, for children 5 to 7 years old there's one classroom, and there's a classroom for kids aged 7 and up.
The Montessori School of San Diego uses traditional Montessori materials with certified teachers. Additionally, there are classes that focus on Gymnastics, Music, Science, Dance, Woodworking, and more. Children that are at elementary school age are also able to take lessons on computers, and foreign languages such as Spanish.
Read Also: 20 Charter Schools Pros And Cons
2. Lifetime Montessori School
Lifetime Montessori School is a private Montessori preschool, primary school, and elementary school located in Santaluz, San Diego. It is for students aged 18 months all the way up to grade six. The school offers a mixture of classroom and real-world hands-on experiences, rather than simply teaching students to memorize things.
The Maria Montessori philosophy is used to give children the freedom to work at their own pace according to their own specific needs. The teachers are highly experienced and specialized which enables the students to flourish at their own personal levels. There's also a program aimed at teaching English and Spanish to primary children aged from 3 to 6 years old with the goal of being fluent in both English and Spanish by the time they complete kindergarten.
3. Maria Montessori School
The Maria Montessori School was established in 1975. The school is a not-for-profit run by Argonauta Education Programs, it is also a member of the school of the American Montessori Society. The school is centrally located and serves all the areas of San Diego, and some outlying areas too.
True to the Montessori ethos that guides this school they keep the ratio of students to teachers low which allows for more one-to-one time spent with the teachers. The school caters to a variety of age groups including preschoolers, and elementary through to middle school.
The Maria Montessori school is diverse in its staff, and students, it offers admission to all races, ethnicities, and religions. They have a policy of non-discrimination when it comes to sexual orientation and gender identity.
Read Also: 14 Top Montessori Schools In Houston
4. Scripps Montessori School
Scripps Montessori School caters to students of various different age groups. They have a program for toddlers, primary school students all the way through to elementary school students. They also have an after school program where students can engage in a variety of activities such as Music, Languages, Yoga and Art. The school has a summer camp which runs from June 21st to July the 30th. During the summer camp Montessori principles are still used to create an environment where the children can learn and develop in a nurturing environment.
5. Mission Bay Montessori Academy
The Mission Bay Montessori Academy offers programs for children from Preschool through to 6th grade. The school was established in 1968. The school year is 10 months and runs from September through to June. During the summer months there's also an option for student to attend the summer program.
The school believes that success is related to children developing a self belief that they're capable and independent. This is why they focus on hands on learning methods that are designed to pique the child's curiosity. The classrooms are run by skilled Montessori trained teachers that aim to present material in a way that is interesting to the children.
Read Also: 17 Top Montessori Schools In Seattle
6. La Jolla Montessori School
La Jolla Village Montessori school caters to students from 18 months through to 6 years old. The school is privately run and is licensed by the state of California. True to their Montessori values, the school focuses on the personal development of each student and strives to create an environment where they can thrive. All of the staff are trained through the American Montessori Society, and have active membership there. The school also offers a summer camp from June 14 to July 9, the program during summer camp is designed to nurture their creative and social play.
The school has a huge yard area where the children can play in the garden among lush greenery and trees. This environment is used as an outdoor classroom to help students learn about the wonders of nature. Students can also help out with taking care of the plants, and harvesting them when the time comes. The produce from the garden provides for the schools pets and also serves as a nutritious snack.
7. Beth Montessori
Beth Montessori is a Jewish preschool located in La Jolla. This school bases its educational method on that of Dr Maria Montessori, noting that children learn best at their own pace, and from a wide variety of material. The children are allowed to choose the activities that they engage in based on their own personal interest, this is so that they can truly enjoy the process of learning. This school has Judaic studies mixed into the curriculum through stories, music and art. This is so the students are able to connect to their Jewish heritage.
Beth Montessori is built on the grounds of the Congregation of Beth El. There are modern classrooms as well as outdoor playing areas for the children to use.
Read Also: 13 Top Montessori Schools In Austin Texas
8. Lotus Learners Montessori
Lotus Learners Montessori provides a modern version of home based preschool catering to children aged from 3 to 6 years old. The school provides a variety of materials to ensure that the children are in an environment that is both safe and also stimulating. True to the Montessori method the learning materials are provided in such a way that they encourage the children to learn at their own pace. The Montessori curriculum at this school is centered around Math, Language, Practical skills and cultural education. This school has been running since 2012 and is set to continue providing quality education into the future.
9. Kinderhouse Montessori School
The Kinderhouse Montessori School was established in 2001, since then they've been giving students in San Diego a high quality education using the methods established by Dr. Maria Montessori. The school is AMI-certified, and committed to staying true to the Montessori methodology to improve learning outcomes for students. This school aims to encourage students to follow their passions and interests, and caters to their individual needs.
The school is located in Sorrento Valley, in San Diego. Each one of the teachers at this school holds AMI diplomas as well as Bachelors degrees, some also have their Masters. As is common with Montessori schools, they strive to have a low student to teacher ratio in order to allow the students more one to one support.
10. The French Montessori school of San Diego
The French Montessori preschool of San Diego caters for students aged 2 to 5 years old. It has 6 classrooms for a variety of ages. The school is located in North Park. It is a not for profit organization, and a non discriminatory school. The school encourages mental, emotional and social development using the Montessori methodology.
The school provides an environment where the students can choose their own work based on their own desire to learn and their own interests. The goal of this is to create a positive attitude around school and learning. The teachers guide the students in 5 areas: Science, Mathematics, Sensory, Practical and Languages. This School is actually multilingual, as it provides lessons in Spanish, French, and English.
This preschool also has a focus on caring for the environment. The children are taught to eat organic and healthy food through hands on experiences taking care of plants. They're also taught to respect our planet, along with the importance of recycling and conserving energy.
11. The Bilingual Montessori
The bilingual Montessori School of Oceanside is a family owned Montessori School that offers personalized care to infants all the way through to elementary students. The school itself is located between Oceanside and Vista. They also operate as a daycare through their before school, and after school arrangements.
It is a non discriminatory school, enrolling students of any ethnicity and color. The school is licensed by the State Department of Social services, and the staff are well trained in the Montessori methodology. The aim of the program that they provide is to nurture the child's individual needs by allowing the child to make progress at their own pace.
Conclusion
Montessori education is a great alternative education perspective for parents who find contemporary schools to be outdated and insufficient for their own children.
If you want a school that focuses on play-based learning and child self-discovery, Montessori might be a great choice for you.
And while Montessori generally focuses on preschool and early years, fortunately there are also Montessori schools in San Diego that offer Montessori instruction right up to Grade 8.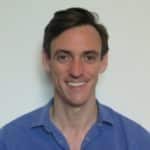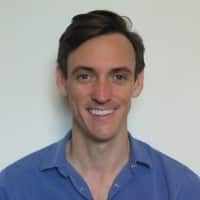 Dr. Chris Drew is the founder of the Helpful Professor. He holds a PhD in education and has published over 20 articles in scholarly journals. He is the former editor of the Journal of Learning Development in Higher Education.