Disclaimer: As an Amazon Associate I earn from qualifying purchases.
Want a Quick Answer?
ECR4Kids Lock and Roll Portable Under-Bed Personal Safe


Check the price on Amazon.
My top pick for the best safe for college dorm rooms is this rolling safe that fits under the bed. Check it out!
The best safes for college dorms are:
ECR4Kids Lock and Roll Portable Under-Bed Personal Safe
SentrySafe PL048E Electronic Security Box
LOCTOTE Cinch Pack – World's Most Secure Backpack
Vaultz Locking Storage Chest
Pacsafe Travelsafe Portable Lockbox
Best Safes for College Students
1. ECR4Kids Lock and Roll Portable Under-Bed Personal Safe
Quick Review: I love that it can easily roll under your bed and is super spacious.

Check the price on Amazon.
Benefits for College Students:
Easy to hide under your bed. Sits on wheels so you can wheel it under the bed and back out again with ease.
Fits a large laptop very easily, plus everything else: money, headphones, cards, journals, you name it! It's a very spacious safe. At 4.5 inches deep, there's a lot of space for your valuable items.
Locks with a key. Keep the key on your key ring so no one else can access it.
Has very good average positive reviews – suggesting most people who purchase it are very happy with their purchase.
Things you need to Know:
Made of grey plastic.
You'll receive it unpacked and need to install the wheels by hand. It's easy, though.
My Verdict:
This is my choice for the best safe for a college student. I love the size and the fact that it's on wheels.
2. SentrySafe PL048E Electronic Security Box
Quick Review: Good for most laptops and spacious. Sturdy steel design and accessible through keypad.

Check the price on Amazon.
Benefits for College Students:
Fits my 15.6″ laptop with room to spare for other items. I have also spoken with someone whose 17 inch mac pro laptop could fit fine.
Secure cable tether (pictured above) can help you secure it to a bedpost.
Uses a keypad so you don't need to carry keys around, but also has two override keys in case you forget your code. Give a key to someone you trust.
Comes with a carrying handle so you can transport your goods with some sense of security.
My Verdict:
It will deter thieves and is very spacious.
3. Vaultz Locking Storage Chest
Quick Review: Spacious for even large laptops. Slips right under your bed and you can even choose your color.

Check the price on Amazon.
Benefits for College Students:
Is spacious enough for a large laptop and then other items like your camera and cash.
Pick your color and design.
Fits under a bed.
Easy to secure to your bed using the included security cable.
Locks like a traditional briefcase with a combination code.
I like the mesh interior pocket – great for holding credit cards.
My Verdict:
I am a fan of the locking mechanism and the size – perfect for fitting under a bed.
You Might Also Like:
4. LOCTOTE Cinch Pack – World's Most Secure Backpack
Quick Review: It's a backpack, but just as secure as any safe on this list. Very difficult to break into, even with a knife. Advertised as the 'World's most secure backpack'.
Check the price on Amazon.
Benefits for College Students:
Is probably more secure than any safe on this list – very, very durable.
Best for students who would like to double-up their dorm room safe as a super safe backpack for traveling between semesters.
I can't emphasize how hard it is to break into this backpack. It's made of slash resistant fabric and locks with sturdy padlocks, making it harder to break into than many safes.
Has laptop and passport compartments.
Things you need to Know:
Not your cheapest option.
Consider whether you'd really just rather a discrete safe that stays in your room and never leaves.
My Verdict:
If you've got the money, I'd totally recommend this. It's amazingly durable and theft-proof.
5. Pacsafe Travelsafe Portable Lockbox
Quick Review: Good for traveling with if you're going to and from your hometown and your college town. High quality but you'll be paying a little more for it.

Check the price on Amazon.
Benefits for College Students:
Fits a 15 inch laptop.
Easy to carry – comes with a shoulder strap for carrying it about.
TSA accepted combo lock for flying with it!
Looks like a soft bag but the bag has a metal mesh underlay making it a very secure lock box.
Secure cable tether can help you secure it to a bedpost, chair, etc.
Opens and closes with a code that you can set yourself.
My Verdict:
An impressive safe product that's half safe, half bag. Great for people who want to keep the safe under the bed 90% of the time, but also want that option to travel with it over the shoulder.
You Might Also Like:
What to Look for in a College Dorm Room Safe
Durability
For college students, you're probably wanting to prevent petty theft from other college students. To be honest, most affordable safes for college students could be broken into by a very determined thief. The best you can do is get one that deters people enough that they will not bother breaking in. Make sure you get one with a nice secure locking mechanism and a sturdy exterior.
Size
Size is one of the most important considerations for most college students. You'll probably want one that fits your laptop – and I've selected all the safes on this list precisely because they do fit laptops of most sizes. But also consider the fact that you might want to store other items like cameras, money, and … well, whatever other things you want to keep secret!
Locking System
Your choices of locking system are:
Key: The use of a traditional key is obviously still standard for most of us. We use them to get into our cars and houses, which are our most valuable belongings. But keys come in different ranges of security. A good sturdy key is ideal – and make sure you get it cut so you have a backup hidden somewhere in case you lose your original!
Electronic keypad: An electronic keypad can give the safe a feeling of sophistication. But beware that they may fail. The one electronic keypad on this list (Option #3 above) has a backup key which makes me feel more secure about using it.
Combination lock: I like the feeling of a manual combination lock. These are the locks where you literally click the three or four wheels around to rest on a code that will open the lock. The fact that I'm relying on a mechanical mechanism rather than an electronic mechanism makes me feel secure that I'm not dependent on battery power to access my belongings.
Tethering
.
A safe needs to be tethered to something, or else someone will just take the whole safe and hack into it in their own time! Most safes come with a tethering cable so you can tie the safe to a bed frame or something else that's a little more sturdy. You may also need to get a good quality padlock to secure the tethering cable. Keep an eye on the tethering cable: you want a nice thick one that is strong enough to withstand a quick clip with pliers.
Why use a Safe in a College Dorm?
College is a crazy time of life. It's amazing. But … you're also meeting a lot of different people in a really transient environment. You'll be moving in with new room mates who you don't know too well. You'll also likely have friends of friends coming around, and maybe even lots of parties with strangers.
It's even more important to have a safe if you're living on a campus dorm. You'll be in a large house with many different strangers and you likely won't have control over who is coming and going.
I was robbed – twice – while on campus. Once was by a guy I had lived with for about 6 months and I never would have guessed it. He stole from me, and I had no way to get my goods back … it was a horrible circumstance. The other instance was when my RA (residential advisor – the person supposed to keep law and order in my dorm) had a guy sleep over at her house overnight. This guy took my iPod on the way out the door. I never saw him (or it) again.
Final Thoughts
A good safe is a great idea for college. I wish I had one before I was robbed! I like the idea of having one that can be pushed under the bed so it's discrete and secure. I've offered you a few options above that are specifically for laptops (because let's face it, you're probably going to want to lock it away at times). Good luck with your option – and good luck in college!
You Might Also Like: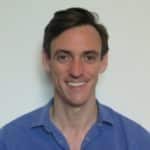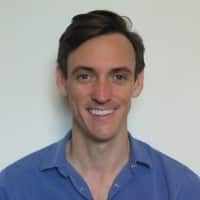 Dr. Chris Drew is the founder of the Helpful Professor. He holds a PhD in education and has published over 20 articles in scholarly journals. He is the former editor of the Journal of Learning Development in Higher Education. [Image Descriptor: Photo of Chris]