Definition of Child Initiated Play
Child Initiated play is defined as play that is instigated, led and controlled by the child rather than the adult. A child led play scenario should allow a child to control the direction and narrative of their play experiences. It has benefits for the child including enhanced initiative, confidence, creativity and innovation.
The 5 Key Features
The central feature of child initiated play is, of course, that children take the lead. However, there are several features that follow from this premise. Such features include:
1. Resource Rich Learning Environments
For a child-led play scenario to be successful, educators should ensure the learning environment is full of valuable, age appropriate and challenging learning resources. Maria Montessori (see reference list) was the first proponent of this sort of learning environment. For Montessori,
2. Child in Control
The child should be able to control the direction, pace and length of the play scenario. They should have the freedom to select the play materials that they would like to use to progress their play.
3. Open-Ended Possibilities
Play should not follow a set structure or direction. Children should have the freedom to move about their play space and create story lines of their choosing.
4. Adults follow Children's Cues
Adults do not need to be part of the play experience. Children can play alone or with peers. However, if adults are part of the play, they should not impose themselves on the situation. Rather, adults should follow children's cues as to what to do.
5. Adults Support, but do not Direct
Adults can provide support to the children by asking them to explain and elaborate on what they want to happen, but adults should not direct students on what to do and how to do it. Even if a child is 'doing it wrong', mistakes are part of the learning-through-play experience.
How much should Adults Intervene in Children's Play?
This is one of the biggest debates in play-based learning scholarship. There are debates about whether adults should lead, guide, facilitate, or be non-interventionist during play.
Here are the examples and pros and cons of each:
So, there are pros and cons of each approach. Child led play is evident in just about every approach aside from the 'adult leadership' approach.
For Elizabeth Wood (2014, p. 147), one of the central play theorists of the 21st Century, an ideal role of the teacher during child led play is as follows:
"…The forms of control exerted by practitioners [should be] open-ended, with a focus on being emotionally present, supportive and responsive…"
Advantages and Disadvantages of Child Initiated Play
Advantages
Advantages of child initiated play include:
Disadvantages
Disadvantages of child initiated play include:
Theoretical Links
The benefits of play-based learning were first outlined by Freidrich Froebel who argued that play is the "highest form of learning". According to Froebel, play enables children to be creative and learn through discovery. Playing with objects, which Froebel named his 'gifts' was also believed to help children develop their intellectual skills.
Even after play-based learning was established as an important element of play, there was still disagreement on just how much children should be allowed to initiate play.
Here are some perspectives on play based learning:
Final Thoughts
Child initiated play is a very popular way to help children learn in early childhood education. It helps children to develop creativity and imagination. However, it is also critiqued for lacking in structure and potentially not helping students develop as well as if adults were taking charge.
Learn More about Alternative Approaches to Childhood Education:
Learn More about Types of Play Based Learning:
References
The following references are in APA format:
Craft, A., McConnon, L., and Paige-Smith, A. (2012). Child-initiated play and professional creativity: enabling four-year-olds' possibility thinking. Thinking Skills and Creativity, 7(1): 48–61.
Johnson, J. (2014). Play provisions and pedagogy in curricular approaches. In: Brooker, E., Blaise, M., and Edwards, S. (Eds.) SAGE handbook of play and learning in early childhood. (pp. 180 – 191). SAGE: Los Angeles.
Wood, E. (2004). Developing a pedagogy of play. In: Anning, A., Cullen, J., and Fleer, M. (Eds.) Early childhood education: Society and culture. (pp. 19-30). London: SAGE.
Wood, E. (2014). The play-pedagogy interface in contemporary debates. In: Brooker, E., Blaise, M., and Edwards, S. (Eds.) SAGE handbook of play and learning in early childhood. (pp. 180 – 191). SAGE: Los Angeles.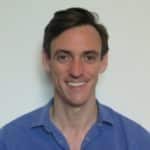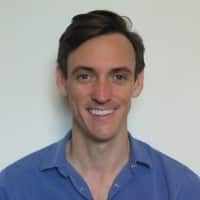 Dr. Chris Drew is the founder of the Helpful Professor. He holds a PhD in education and has published over 20 articles in scholarly journals. He is the former editor of the Journal of Learning Development in Higher Education. [Image Descriptor: Photo of Chris]