Types of caregivers include: agency, independent, home, virtual, assisted living, hospice, and family carers.
The caregiving profession is experiencing a serious shortage at the moment that is expected to continue for many years to come.
This shortage is a result of an aging demographic in most Western nations, persistently low wages in the profession, and the demanding nature of the job.
Despite these pitfalls, caregiving is a profession that many young people choose to pursue because it is fulfilling, community-oriented, and does genuine good for the world.
For students considering a career as a caregiver, you might want to carefully consider doing a degree in nursing. During your degree, you can start to think about going down one of the following caregiver career paths.
The 13 Types of Caregivers
1. Agency Caregiver
Most caregivers fit into this category, and in fact, many of the following types are sub-types of this overarching category.
To be an agency caregiver, you'll likely need to have a qualification as a Certified Nursing Assistant (CNA).
Commonly, you'll be required to undertake general nursing tasks for people in your care. You may find yourself contracted out to nursing homes on a short-term basis, going into private homes, or working in hospices.
The key downside of working with an agency is that you generally don't have a single consistent base of work. You'll often be moved about to fill the needs of the agency's various clients.
2. Senior Living Caregiver (aka Nursing Homes)
Senior living care can be both very demanding and very fulfilling. You need a positive attitude to work with elderly people, many of whom may be experiencing memory issues, losing physical ability, and experiencing mental health problems as they move into their twilight years.
However, you also get to give care to people with rich and interesting back stories and can go home knowing you have done your part to care for the elders of your community.
While many senior living facilities hire from agencies to fulfil their caregiver quotas, you can also work directly for some of the larger nursing homes. As a senior living carer, you may find you can get more consistent hours and pay than many other roles.
3. Assisted Living Facility Caregiver
Assisted living facilities often look after adults and elderly people who want to continue to live a semi-independent life with the support of care and nursing aides throughout the week.
Assisted living skews toward older populations, but adults with disabilities and those recovering from hospital stays also make up a small number of people you will be caring for.
Assisted living is often oriented around community living, and as such often have communal mess halls, recreation rooms, and gardens.
Many assisted living facilities are run on the same grounds, or nearby to, traditional nursing homes, for people to transition to once their independence declines.
4. Home Caregiver
A home caregiver will go to a patient's home to provide care and support. They are often contracted to agencies and will be assigned several patients to give care to throughout the week.
Home-based care is provided for a range of people, from seniors who want more independence than assisted living provides through to people living with permanent disabilities who need ongoing assistance.
As a home health caregiver, you often develop strong one-on-one relationships with clients when you go into their homes. You often provide social and psychological support as well as physical assistance.
5. Hospice Palliative Caregivers
Hospice palliative care settings are usually designed for the care of people who are experiencing end-of-life conditions.
The typical resident of hospice palliative care are people with debilitating illnesses such as cancer, advanced motor neurone diseases, advanced liver diseases, or similar incurable illnesses.
A hospice setting may be dedicated to care for a particular type of condition or even a certain age group. For example, you could find work in a children's hospice.
6. Adult Daycare
Adult daycare settings are provided for adults with permanent disabilities who need a combination of medical care, supervision, education, and social support throughout the day.
These settings are very common for adults with developmental disabilities that prevent them from being able to work independently in the community.
Social support is usually emphasized in adult daycare settings. You may find yourself taking your clients on social outings such as to local pools on a regular basis.
7. Skilled Nursing Home Caregiver
A skilled nursing home caregiver usually specializes in cases where the patient needs specialized support provided by a specialist.
This could include home-based physiotherapy support, helping to get a client's home physically set up to support the client, and home-based medical care.
This type of carer often works with clients on a short-term basis until the client's situation has stabilized, after which they may start to receive a non-specialist caregiver on an ongoing basis.
8. Virtual Online Caregiver
Telehealth is becoming increasingly mainstream. It provides an affordable and efficient approach to care for people who do not need active physical assistance.
You will make calls or check-ins with clients on a regular basis to discuss their needs and difficulties, provide medication reminders, and to help them put in place at-home interventions to improve their quality of life.
Usually, if providing online care, it's ideal to work with a client in a hybrid model so you can visit them in-person on a regular basis as well.
9. Independent Caregiver
Independent caregivers do not work for agencies. They are often directly employed by families to provide unique and dedicated care to a client.
As an independent caregiver, you get to build a much closer relationship with families and clients over a long period of time. It often leads to good job security with a great family.
However, you'll often find that you need a lot of experience with agencies before pivoting to an independent role.
10. Volunteer Caregiver
A volunteer caregiver doesn't get paid, but it's also often a good way to get the foot in the door if you are a student. Don't hesitate to seek out volunteer roles while in college. This can give you a higher chance of employment upon graduation.
Volunteers often cannot perform the full duties of registered nurses, but can still help with tasks such as helping with transit, mobility, and companionship. You would usually work for just a few hours per week in this role.
11. Family Caregiver
A family caregiver is a parent, sibling, or relative who provides care for a family member. This is commonly an unpaid role despite the great service it provides to both the individual and society. In fact, it's estimated that 21% of care providers are unpaid in the United States.
However, family carers can sometimes receive rebates, tax incentives, and other social supports to help relieve some of the difficulties you may face when choosing to take on a caring role for a family member.
12. Informal Caregiver
An informal carer is a person who performs a caring role without being formally recognized as such. They may perform caring tasks without even realizing themselves that they may be classified as a carer.
These individuals will often check-in with loved ones or community members who they know need care. They get on with the work of looking after others because they know it's the right thing to do, not to seek recognition.
Other Career Options:
Conclusion
A career as a caregiver is a noble choice. Sometimes you can work in this profession with a high school diploma, although a higher pay rate and specialized career can be assisted with bachelor's degrees in fields such as nursing, gerontology, physical therapy, and orthotics. To succeed in this career, you need a range of transferable skills and a great deal of adaptability, patience, and compassion for others.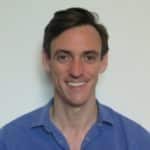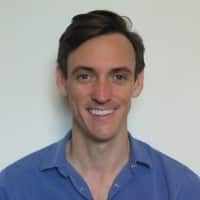 Dr. Chris Drew is the founder of the Helpful Professor. He holds a PhD in education and has published over 20 articles in scholarly journals. He is the former editor of the Journal of Learning Development in Higher Education. [Image Descriptor: Photo of Chris]