A chemistry degree can be worth it for many people because it leads to a range of well-paid and in-demand careers.
Be be aware that university-level chemistry is reasonably tough, so it's best to make your choice based on interest as well as future job prospects.
In this article we'll look at how much money you can make in a chemistry career, what majors you can study, and what you'll learn.
What Is a Chemistry Degree?
A chemistry degree prepares students in both practical and theoretical skills in chemical analysis. You will learn via laboratory and lecture-based courses in mathematics and natural sciences.
As a chemistry major, students obtain viable grounding in lab work, solid interdisciplinary science education, and higher-level mathematic skills.
Chemistry students explore the structures and properties of compounds and compositions. It's valuable for students who want to work in chemical engineering and environmental science.
According to this report, this degree is awarded to over 22,000 graduates across the United States annually.
Cities with the biggest concentration of Chemistry degree recipients are:
Atlanta
San Diego
New York.
Pros and Cons of a Chemistry Degree
This major is often referred to as the "central science" due to its powerful insights into the natural sciences. But, just like any degree out there, it too has its pros and cons.
1. Benefits of a Chemistry Degree
A chemistry degree has a plethora of benefits. Here are the perks of investing in a degree such as this one.
There are jobs out there for Chemistry graduates. Roughly 9,100 job openings for materials scientists and chemists are estimated to become available annually. You will be working in an office or laboratory and enjoy a typical schedule with regular working hours.
You will gain key research skills, writing, and critical thinking skills. These are paired with collaborative problem-solving skills, which are a valuable component to succeed in the current marketplace.
There are plenty of chances to do advanced study. These include going on to do a Ph.D. and M.S. degree program.
University is a great phase of life for socializing and building a network of like-minded individuals.
You get the chance to conduct research projects in various areas of chemistry.
2. Negatives of a Chemistry Degree
There are many reasons people would choose not to pursue this career path. These cons include:
Job stress in the chemistry field is often a real problem. Sometimes the tight deadlines can put people on edge.
You would need to topple the competition in terms of success, efficiency, and dedication. The highly competitive environment can be tough mentally.
Sometimes, you would need to relocate to different places, depending on the job. Exposure to volatile organic compounds or other chemicals. Although chemists are trained in handling dangerous materials, accidents and misuse can happen. This can be hazardous to their health. Based on a survey, 25% to 38% of lab personnel evaluated stated they've been in an accident in the lab or injured on the job without reporting it to a supervisor.
What Jobs Can You Get With A Chemistry Degree?
Getting a degree in chemistry paves the way for a plethora of job opportunities, from a college lecturer to food scientist and materials engineer.
If you are eager to pursue a career in this field, here is a quick look at some of the jobs you can get with your degree.
| | | |
| --- | --- | --- |
| Job | Description of Job | Average Salary (US) / Annual |
| Pharmacist | Providing patients with pharmacological information and medications. | $113,856 |
| Occupational Health and Safety Specialist | Examining the workplace for physical or environmental problems that could interfere with employee's performance, comfort and safety. | $70,000 |
| Chemistry Teacher | Delivering and preparing lessons for students while maintaining adequate records of student performance and skills. | $66,132 |
| Forensic Scientist | Examining evidence with scientific and analytic techniques. | $59,301 |
| Food Scientist | Using sciences to study the primary elements of food. | $75,000 |
| Materials Engineer | Designing and creating novel materials, conducting tests, ensuring quality control, and documentation. | $90,000 |
For some of the above options, you'll need to go on to do further specialized studies after your bachelor in chemistry degree.
What Chemistry Majors Are There?
A chemist can make a valuable contribution across different industries. But, picking a major remains one of the most crucial aspects to selecting a career path. Here are the common majors you can pursue.
| | |
| --- | --- |
| Major | Description |
| Atmospheric Sciences & Meteorology | Studying the climate and weather behavior while interpreting, analyzing, and forecasting meteorological events. |
| Soil Science | Learning about management, conservation, biology, and use of various types of soils. |
| Pharmaceutical Sciences | Studying drugs with the opportunity to pursue high-level research positions. |
| Environmental Science | Studying the intricate relationship between the environment and human activities. |
| Clinical Laboratory Science | Examining bodies and training to supervise and conduct complex medical tests. |
| Biochemistry | Understanding all living things by combining elements of chemistry and biology. |
| Chemical Engineering | Learning how to put chemicals to work. |
| Forensic Chemistry | Applying chemistry or other sciences to help a criminal investigation. |
What Are The Requirements For Chemistry Degrees?
To get admitted to a chemistry major in a state university in the United States, students are usually expected to have about a 2.78 average GPA. However, a good GPA score is 3.0 or higher. Getting into higher-ranked schools, a solid GPA ranges from 3.44 to 3.65. That includes options like Duke University or Brown University.
To get into Harvard or other top universities in the region, then a good GPA must exceed 4.15. To get admitted to Yale University, you would need a 4.4 GPA score. While for Columbia University, a 4.12 GPA score should be your top priority.
What Is the Average Salary For Chemistry Graduates?
For a Graduate Chemist in the U.S., the average yearly pay in 2021 is $44,600 or $21 /hour. About 5% of jobs earn less than that, from $25,500 to $29,999. While some recruiters offer pay as high as $75,000 or more.
Your pay often varies based on your location. The pay is subjective according to where you work and how good your qualifications are.
The top cities where the pay for a Graduate Chemist is over the national average are Richmond (California), Stamford (Connecticut), and Bellevue (Washington).
But, with the current market, it can be difficult to land a job. Going into dentistry, for example, can be a more lucrative, although highly different, career path. There is a 19% career growth predicted in the dental field, whereas working in chemistry remains a competitive environment
In my opinion, every field has its ups and downs. So, it's best to choose something that you feel comfortable with and excited about pursuing.
Skills Learned in a Chemistry Degree
1. Soft Skills
Interpersonal skills
Analytic skills
Assessing structures and patterns
Evaluating results
Applying logic to problems
Initiative
Adaptability
Strong work ethic
Maintaining accuracy and precision
2. Hard Skills
Molecular mathematics
Polished writing and verbal communication skills
Extensive research capabilities
Designing and presenting
Explaining complicated topics to non-technical & technical audiences
Final Verdict: Are Chemistry Degree Worth It Or Worthless?
On balance, chemistry degrees are (in my opinion) one of the better degrees to obtain. They directly lead to employment in specific in-demand fields, and the pay generally ends up being higher than the national average after a few years of experience. However, the question you need to ask yourself is whether the degree will lead to a profession that will be satisfying and help you to live a happy life.
Do Further Research on your Degree Choices: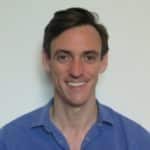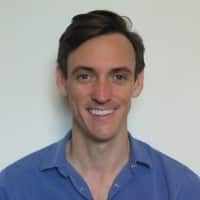 Dr. Chris Drew is the founder of the Helpful Professor. He holds a PhD in education and has published over 20 articles in scholarly journals. He is the former editor of the Journal of Learning Development in Higher Education. [Image Descriptor: Photo of Chris]