Liberal Art Degrees are worth it if you want a general degree or are going to do a follow-up masters degree on a specific discipline.
But they can be useless to many people because they don't train you for a specific job. It is higher education degree without specific generalization and workplace readiness skills for a specific industry.
Overall, liberal arts degrees may give you many career options, but the degree is not worth it by itself. You will need more than just a liberal arts degree if you want to stand out above other job applicants.
What is A Liberal Arts Degree?
A liberal arts degree is a degree that provides you with fundamental knowledge on a range of disciplines.
These disciplines can differ from science, math, chemistry to arts, history, and culture. So, a liberal arts degree is a degree that will teach you most subjects at a fundamental level.
However, a liberal arts degree will not provide any specialized skills in any subject. So it can be defined as a general degree that teaches you the basics in a range of knowledge areas.
Related: Types of Degrees you can get at University
Benefits of a Liberal Arts Degree
Having a Liberal arts degree has its benefits. Some benefits surpass other high-demanding degrees. Below are the top benefits of liberal arts degrees.
1. You Explore a Wide Variety of Subjects
You can learn about a wide range of subjects, from philosophy to mathematics, giving you broad knowledge. It can help you become a renaissance man (or woman)!
To me, this is the most significant benefit of a liberal arts degree.
You can learn science, commerce, arts, and the fundamentals of various branches of these three subjects.
A liberal arts degree will not force you to put all your eggs in one basket. You will explore all aspects of human knowledge before making a decision to go deeper on any one subject in a subsequent masters degree.
2. There is a Wide Range of Career Options
You can have a wide range of career options open in front of you because you're not trained to be a specialist in anything.
The liberal arts degree teaches you a wide selection of subjects, topics, and areas. You have all the fundamental knowledge on those topics, making you functionally knowledgeable in all fields you study.
For that reason, you can apply for all kinds of jobs that do not require any specialized skills.
However, this may be of detriment if you're going up against someone who specializes in the field in which the job is advertised.
3. You Develop the Ability to Think Critically and Openly
A liberal arts education will teach you the soft skills of critical thinking and open inquiry.
Others with a focused workplace-ready degree may be less able to think outside of their field's disciplinary constraints. A liberal arts graduate, on the other hand, will have the critical thinking requirements to succeed in a range of degree disciplines.
Your will teach you to solve complex problems by thinking of the solution from multiple disciplinary perspectives. That is a benefit no other subject can provide.
4. You Develop a Multidisciplinary Perspective
A liberal arts education will give you exposure to a range of different subjects and topics. This will enable you to apply the thought processes from each field to see things from multiple disciplinary viewpoints.
The degree will let you explore various disciplines of life—for example, scientific beliefs, cultural beliefs, and religious beliefs.
Since you will be learning them all, you will learn to understand things from all perspectives. Whereas a scientist may be blind to the sociological perspective on an issue, someone who has multidisciplinary training should be able to see both sides.
Thus, one of the significant benefits of liberal arts education is that you can relate to all kinds of situations. Be it scientific, cultural, journalism, you will hopefully develop the fundamental knowledge of them all.
Disadvantages of a Liberal Arts Degree
Though people say that a liberal arts degree can open up many doors for your career, the reality is often far from it unfortunately. Many people with liberal art degrees find it hard to get a job in competitive job markets.
1. No Training for Specialized Skills
A liberal arts education focuses on fundamental knowledge across a range of subjects, but doesn't focus on specialized job specific skills.
The knowledge that you will gain can be used for further exploration and understanding of each subject. However, you will still lack the skills for advanced aspects of that subject.
You can get specialized training by attending the specialized course after graduating with a liberal arts degree.
Many people do end up going on to do a specialized masters degree, such as in teaching or marketing. However, that would mean more cost of both money and time.
2. You may be at a Disadvantage in the Job Market
The world has become very competitive. Companies want their employees to have special skills, and they don't like to recruit anyone without any special skills.
Usually, having specialized training is proof that you are qualified to do a job. Without specialized training, you will likely be at a disadvantage against all applicants with specialized skills in that industry.
3. Jobs With Liberal Arts Degrees Do Not Have High Earning Potential
Although you can apply in various job sectors with your liberal arts degree, they do not earn as high as many specialized jobs like medicine and engineering.
You can fix this by attending specialized courses and increasing your value. That way, you can apply for specialized jobs with high earnings.
But completing those extra courses will cost you more money and time. It will be a loss if you consider opportunity costs.
What are the Requirements for Liberal Arts Degrees?
Every institution has different requirements for liberal arts. Generally, you need a good GPA and a strong college application essay.
1. GPA – The general GPA requirement is 3.2. Some institutions accept those with lower GPAs as well.
2. SATs – The required SAT score is usually around 1120.
3. Extracurriculars – Showing you have strong extracurriculars (volunteerism, work skills, community service, sports) can help in your college application.
4. College Essay – Write a strong college essay application.
What Jobs Can You Get With A Liberal Arts Degree?
| | | |
| --- | --- | --- |
| Job | Description of Job | Average Salary (US) |
| Public Relations Specialist | Influences the public perception of a company, organization, and a company | $62,180 per year |
| Advertising, Promotions and Marketing Manager | Designing advertisement and promotional activities across various media | $141,490 per year |
| Graphic Designer | Use photoshop and illustrator to make, edit and modify infographics and photos | $53,380 per year |
| Technical Writer | Create instruction manuals, informational content, etc | $74,650 per year |
| Historian | Analyze, research, and interpret the past for the modern world | $63,100 per year |
| Market Research Analyst | Determine what the people expect from your company/ organization | $65,810 per year |
| Human Resources Specialist | Work-related to interviewing, hiring people, and managing internal employee conflicts | $63,490 per year |
| Social and Community Service Manager | Identify and design programs that can help the targeted community | $69,600 per year |
What is The Average Salary for Liberal Arts Graduates?
The average salary for liberal arts graduates is $40,333 per year. That boils down to about $19.39 per hour.
The highest salary per year is nearly $76,000, and the lowest amount is about $21,000.
Compare this with the average yearly salary of engineering graduates. The average annual salary of an engineering graduate is $60,890. The highest entry-level engineering job is usually around $69,000, and the lowest is around $56,500.
In other words, liberal art graduates have a lower average salary than several other more specialized degree graduates.
What Liberal Arts Majors Are There?
There is a wide range of major choices available under the liberal arts education program. But all these majors can be divided into the following categories.
| Major Categories | Description / Explanation of the Major |
| --- | --- |
| Humanities | Focuses on human culture. Majors include Linguistics, History, Content Writing, etc. |
| Social Sciences | Focuses on interpersonal relationships in society. Major include Sociology, Psychology, Anthropology, and Economics. |
| Physical Science and Mathematics | Focuses on scientific and practical aspects of life. Major include Biology, Chemistry, Astronomy, Physics, and Mathematics |
Skills Learned in A Liberal Arts Degree
Soft Skills
1. Communication and Collaboration
Liberal arts degrees often challenge you to work in collaboration within teams, which can teach you the soft skills required for effective communication.
2. Adaptation
Liberal arts graduates develop a multidisciplinary mindset, allowing them to adapt to a range of different situations and see things from various perspectives.
3. Problem Solving and Critical Thinking
You will be challenged throughout your degree to solve complex problems and think critically about information presented to you. You will develop an appreciation of scientific as well as philosophical thinking to enable you to logically think through complex situations.
Hard Skills
1. Data and Statistical Analysis
You will be required to conduct higher-level research skills while preparing assignments and essays, giving you strong statistical analytical abilities.
2. Technical writing
Many liberal arts graduates develop a range of writing skills, including technical, creative, and journalistic writing skills.
3. Marketing skills
Liberal art graduates often develop strong marketing skills as they are taught to think creatively and see things from the perspective of a consumer.
FAQs
What's the Difference Between Liberal Arts and Humanities?
The difference between liberal arts and humanities is:
Humanities focuses on human culture and relationships
Liberal arts focuses on a wide range of disciplinary pursuits
Liberal Arts is vast, and Humanities is a part of it. Liberal arts focus on science, commerce, philosophy, and all other branches of education.
What are the Similarities of Liberal Arts and Humanities?
The similarities of Liberal Arts and Humanities are that they both touch the topics of human cultures, sociology, and relationships. Liberal arts students will often take humanities courses and can even major in humanities during their liberal arts degree.
Do Liberal Arts Teach Any Specialized Skills?
No, liberal arts degrees do not teach specialized skills. They teach many soft skills, critical thinking skills, and fundamentals of a range of topics. Liberal arts graduates are often knowledgeable in a range of disciplines without being specialists in any.
What Jobs Can I Get with My Liberal Arts Degree?
If you are talking just about your Liberal Arts degree, then you can get any job that does not require specialized skills. However, the recruiter may not give you preference over others who might have specialized skills in that field.
Top jobs for liberal arts graduates include PR, HR, historians, technical writers, and researchers.
Do Further Research on your Degree Choices:
Final Verdict: Are Liberal Arts Degrees Worthless?
Liberal arts degrees can be great for people who aren't sure what to specialize in yet, and who want to go on to do a specialist masters degree. The degree will teach a range of excellent skills and help you become a more well-rounded college-educated person.
However, the degree itself may not provide an advantage in this competitive world. If you want to generate further job-ready value, you will have to take further specialized courses in a specific discipline.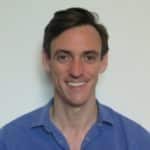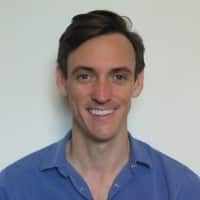 Dr. Chris Drew is the founder of the Helpful Professor. He holds a PhD in education and has published over 20 articles in scholarly journals. He is the former editor of the Journal of Learning Development in Higher Education. [Image Descriptor: Photo of Chris]