Engineering degrees are worth it if you want a well-paid job with great benefits.
According to a survey of 1,350 engineers, 90% stated they would recommend an engineering degree to young students.
Here is a detailed look at what it has to offer, including how much money you can make, what you will learn, and what majors you can choose from.
What Is an Engineering Degree?
An engineering degree combines classes in advanced and general engineering topics focused on practical workforce-ready experience.
An aspiring engineer can pursue various specializations such as computer & software engineering, civil, biomedical, electrical, transportation engineering, and mechanical engineering.
Pros and Cons of an Engineering Degree
1. Benefits of an Engineering Degree
There are a number of reasons why people want to become engineers. Here, you can see the key benefits of working in the field:
Your job is higher-level and unlikely to be taken over by A.I.
You get to make some decent cash.
There are excellent promotion options and job prospects.
There are international opportunities to advance your career path.
It's not that common to work overtime. The majority work 9 to 5 and leave the work at work.
You can work indoors.
2. Negatives of an Engineering Degree
Every career has its downsides. Engineering is no exception. There will always be competition for one of the most sought-after roles, like mechanical engineering, for example.
With that in mind, take a look at the cons of working in the industry.
It's challenging to study. Engineering has one of the most demanding curricula, paired with intense work.
It's an expensive degree. An engineering degree costs roughly 40% more than the lowest-cost majors.
It requires lifelong learning. The engineering industry develops and evolves regularly.
What are the Requirements for Engineering Degrees?
A number of engineering programs feature their own GPA requirement and the score varies. The majority of colleges ask for a minimum of 3.0 GPA and expect entrants to be among the top 25% to graduate from high school.
Standardized testing is also prevalent with schools who may require an ACT or SAT, paired with SAT II subject tests in science and math.
What Jobs can you get with an Engineering Degree?
There is a wide range of career options across various industries for engineering graduates. Jobs can include areas in finance, IT, supply chain, etc. These are the typical examples of the most sought-after jobs.
| | | |
| --- | --- | --- |
| Job | Description of Job | Average Salary (US) / Annually |
| Aerospace Engineer | Aimed at designing primarily missiles, satellites, spacecraft, and aircraft, aerospace engineers assess designs to make sure they would meet the necessary principles. | $85,113 |
| Computer Hardware Engineer | Engineers develop, design, research, and test various components and computer systems. | $85,483 |
| Mechanical Engineer | Tailored in overseeing and designing the manufacture of countless products. | $72,202 |
| Electrical Engineering | Engineers test, design, and develop various types of electrical equipment and devices. | $77,151 |
| Software Engineering | An engineer would apply the principles of engineering to modify and analyze software. | $87,694 |
| Structural Engineering | Aimed at designing bridges, buildings, and various structures, structural engineers measure presses and loads, among other onsite tasks. | $70,447 |
What is the Average Salary for Engineering Graduates?
According to the latest statistics, engineering degrees have some of the highest-paid starting salary. The median yearly wage is $91,010 paired with high employability and opportunities for growth.
The engineering field is often compared to architecture in terms of income potential. An Architect's average base salary is about $93,880 a year. Both fields are quite challenging to enter yet rewarding once you get the chance to work in the industry.
What Engineering Majors Are There?
Deciding on your major is no easy feat. Sometimes you need to take a look at your options to know exactly what you are getting yourself into. We put together a table of the most popular choices.
| | |
| --- | --- |
| Major | Description |
| Mechanical Engineering | Features manufacturing and designing of everything from complex, massive-scale systems to individual components. |
| Civil Engineering | Professional discipline that deals with maintenance, construction, and design of a broad range of structural components. |
| Electrical Engineering | A program designed to prepare students to use scientific and mathematical principles to develop, operate, and design electronic and electrical components. |
| Computer Engineering | Studies software, hardware, including the principles of electrical and computing engineering. |
| Chemical Engineering | A type of program mainly focused on designing and operating chemical plants. |
| Biomedical Engineering | Studies the application of engineering design concepts and principles to be used in biology and medicine. |
| Aerospace Engineering | Field focused on the development, design, testing, construction, and operation of vehicles that operate in outer space or in Earth's atmosphere. |
| General Engineering | Branch that deals with the use of engines, with multiple subcategories, such as chemical, mechanical, civil engineering, and more. |
| Industrial Engineering | Studies the use of scientific and engineering principles to create, boost, and design systems involving services and goods. |
| Petroleum Engineering | Field focused on almost all phases of the production, finding, distribution, and refining crude oil or natural gas fields. |
Skills Learned In An Engineering Degree
1. Soft Skills
Creativity
Logical thinking
Leadership
Commitment
Teamwork
Attention to detail
Communication
2. Hard Skills
Computer science
Data modeling
Structural analysis
Industry skills
Final Verdict: Are Engineering Degree Worth It Or Worthless?
A degree in engineering is highly valued, providing graduates with a wide range of career opportunities. But, this is no easy decision to make. Regardless of the type of major you select, you will need to study a lot and remain very dedicated for many years.
Since engineering programs are preparing students to enter the workforce, expect to be put to the test in the degree with some formidably difficult classes. Most students struggle with math and the workload. If you choose to go into this degree, be aware that it's tough, but also know that it's most certainly not a useless degree.
Do Further Research on your Degree Choices: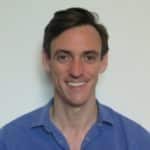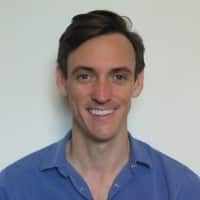 Dr. Chris Drew is the founder of the Helpful Professor. He holds a PhD in education and has published over 20 articles in scholarly journals. He is the former editor of the Journal of Learning Development in Higher Education.