Disclaimer: As an Amazon Associate I earn from qualifying purchases.
I chose the HFSX Laptop backpack with USB Port as the overall best backpack for teachers. It's a unisex backpack with a choice of three neutral colors.
The HSFX has high corners which means you can fit a lot of textbooks and papers into it and provides space to carry your pens and tech.
But I also really loved a few others, which I've listed here as well – with pros and cons of each, of course.
The best backpacks for teachers are:
HFSX Laptop backpack with USB Port (Unisex)
Yamtion Water Repellant Backpack (Best for Women)
Modoker Vintage Backpack (Best for Men)
High Sierra Freewheel Backpack
Windtook Multipurpose Daypack
Disclaimer: We are an Amazon Affiliate. When you buy products through links on this page, we may earn a share of sales at no extra cost to you.
Best Teacher Backpacks
1. HFSX Laptop Backpack with USB Port (Unisex)
Quick Review: I chose the HSFX as the top pick because it's just so versatile! The high sides means A4 papers and books fit well without any dog-ears. You can choose your own color.
Teachers want a no-fuss bag that has tons of storage for all the papers we're lugging around. This is the backpack for that! The squared shape means files can fit in with absolute ease.
There's also the small matter of phones running out of battery half way through the day. This backpack solves your problem by having a special pocket and USB port for an external charger (battery sold separately).
I also love that this HSFX laptop has the option of three nice neutral colors so it doesn't catch the eye of your prying students.
Pros
I love how high the sides are on this one, which makes it easy to fit a whole class's papers in without any dog-eared edges.
Anti-theft shackle to keep little hands out!
Padded back to secure a comfortable fit.
Water resistant.
Built-in USB port for charging, walking and texting at the same time!
Built-in headphone jack.
Cons
Water resistant but not fully waterproof. If you've got a long walk in a rainy city, consider a fully waterproof option.
The USB port does not come with an external battery charger – you would have to buy this separately.
2. Yamtion Water Repellant Backpack (Women)
Quick Review: This one knocks it out of the park for its pure simplicity. Three large pockets and a laptop sleeve make this one a good all-rounder for a teacher in need of a bag for carrying those supplies to and from school.
Okay, I love personalization … and with this backpack, you get to choose from 7 different colors to get the bag that suits your personality.
Its 35L capacity means it's got tons of space. If you're a teacher who is looking for the best backpack for carrying textbooks, papers and stationery all at once – look no further.
Pros
Lots of space!
Choose your color!
3 large pockets for storing all your gear.
USB port for external charging.
Water resistant.
Cons
Water resistant but not fully waterproof. If you've got a long walk in a rainy city, consider a fully waterproof option.
The USB port does not come with an external battery charger – but this is standard.
3. Modoker Vintage Backpack (Men)
Quick Review: I'm a male teacher. I find it hard to find a backpack that balances a great professional look and great design. I think I found it with this cool looking canvas pack.
I look for high sides when buying backpacks so I can fit all my books in without having to squish the corners as I zip it up. This one does the trick with ease.
I also love the canvas and leather material and super durable zips that appear to be decent quality to my eyes.
I'd recommend checking out their video on Amazon where they demonstrate all the features of this one.
Pros
High sides for carrying A4 paper and books without ruining them.
Great canvas and leather look that's on-trend for men!
Dedicated laptop sleeve.
In-built USB port for external charging of your phone
Side pockets for storing water bottles and umbrellas.
Environmentally conscious with Vegan-friendly design.
Cons
Not great for when it rains.
The USB port does not come with an external battery charger – but this is standard.
4. High Sierra Freewheel Backpack
Quick Review: This one has got a cool feature: wheels! Sometimes I wish I'd gotten this one … especially those days when I'm carrying home 26 workbooks for some weekend grading.
Here's one for the serious teacher. At 35L, it's big. It'll store all those workbooks for your whole class. It can be carried on the back or wheeled (when those textbooks get too heavy!).
While it might not be the most sexy backpack on this list, it makes a good case for being the most practical for a teacher who has a lot of heavy supplies.
Pros
Comes with wheels and telescoping handle so you can drag it along when it gets too heavy.
Can still carry it on your back for everyday use.
Super, super spacious.
Protective corner guards mean it can take some rough and tumble.
Cons
Due to the handles and wheels, it's the heaviest backpack on the list (5.4 pounds).
5. Wintook Multipurpose Backpack
Quick Review: I'm a fan of the Wintook's large and easily accessible compartment. You can store stacks of supplies in there. Take a look at the images on the link below to see just how spacious it is when opened up.
This is another backpack with a really spacious pocket to allow you to carry a whole lot of supplies to and from school.
Plus, there are no less than 14 different designs you can choose from to customize it for your preferences – check them out on the Amazon link above.
It also comes with an anti-theft pocket which is important to me when I'm leaving my backpack in my classroom.
Pros
A great range of colors and designs to customize the backpack to your personality
Nice open-top backpack with a large inner compartment for all your supplies
USB port for charging on the go.
Small anti-theft pocket for keeping your keys and credit cards.
Water resistant.
Cons
The USB port does not come with an external battery charger – but this is standard.
Water resistant, not waterproof.
How to Choose a Backpack as a Teacher
Top things to keep in mind when choosing a backpack include:
High Sides. One of my first considerations is the shape of the backpack. It needs to have high sides so I can fit a stack of A4-size textbooks into the backpack. I don't want to damage or dog-ear any textbooks or papers when zipping the bag shut.
Large Compartment. Similarly, I think it's important that you have one large compartment to store a stack of workbooks. That's my main concern because I often carry large A4 stacks and I want to be able to slip them into the backpack with ease.
A heavy backpack might weigh you down if you have got a long commute.
Option for Wheels. One way of minimizing the weight concern is to get a backpack that can also be rolled around on wheels. This gives you the versatility of a rolling cart plus the ease of a traditional backpack when it's not so heavy (See #4 on the list above for a good example).
USB Charging Port. The backpack I bought came with a USB charging port, and really they're almost standard these days. I never use it … I don't really find I need to charge on-the-go all that much. But, if it's important to you, that's another option to keep an eye out for.
As an elementary school teacher, I know there might be a few curious little hands trying to get into my backpack every now and then. If this is a concern for you, too, look for one that's got an anti-theft clasp or invest in a lock to lock shut those zippers.
Look and Personalization. The way a backpack looks obviously has a big impact on our purchasing decisions. That's why I like backpacks that come in a range of different colors and designs. You can personalize it to your own personality.
You Might Also Like:
What might you Bring in your Pack?
When choosing the best backpack for teaching, you need to keep in mind what you might bring with you each and every day. These are the things you'll be lugging to and from school on a regular basis.
This is what's usually in my backpack:
Pens and stationery. I always have a pack of pens and stationery in my bag. It's not so much that I have a shortage in my classroom or at home. Rather, I like to have a pack of pens by my side at all times, no matter where I am.
Workbooks and Papers. I seem to be constantly lugging papers to and from work. I have grading to do at least three nights a week (maybe I should change that!). And I'm always promising students I'll look at their drafts, so I've got a few drafts on the go at all times.
Lesson Supplies. Got stimulus materials for the next lesson? They're going in the bag. I'm always carrying markers and a book of flip chart (butcher's) paper around, too.
Lunch Box. Yup, always gotta keep in mind the food. You might like a separate pocket in the bag to separate out the food from the other documents.
Final Thoughts
The main concern for me is fitting a stack of textbooks into the backpack with ease. You may have other concerns – but hopefully I've laid out the main pros and cons in this list well enough.
If you want to share your thoughts and ideas on what's important to you when buying a backpack, do share below.
I hope this review of the best backpacks for teachers has come in handy. Happy teaching!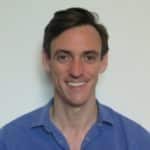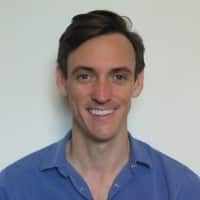 Dr. Chris Drew is the founder of the Helpful Professor. He holds a PhD in education and has published over 20 articles in scholarly journals. He is the former editor of the Journal of Learning Development in Higher Education.