About the Author:
Hi, I'm
Chris Drew
, a former teacher and university professor, and this is my website! As an Amazon Associate I earn from qualifying purchases.
I chose the Everything Mary Rolling Papercraft Tote as the best rolling cart for teachers:
I love it because it saves me so, SO, so much effort! I can move heavy supplies around without carrying them … relieving my poor back from years of heavy loads!
This one's perfect for getting supplies (and workbooks!) to and from class.
But I also really liked a few others, which I've listed here as well – with pros and cons of each, of course.
The best rolling carts for teachers are:
The Everything Mary Rolling Papercraft Tote
ECR4Kids MemoryStor Universal Rolling Cart
DBest 2-Wheeled Quik Cart
Honey-Can-Do CRT-02214 Rolling Office Organizer
Honey-Can-Do Rolling Storage Cart and Organizer
1. Everything Mary Rolling Papercraft Tote
Quick Review: I love that this rolling cart has 11 different compartments for you to store and organize all your supplies – pens, markers, pencils, etc.! It's also a bit more stylish than most rolling carts out there!
Why I Like It:
The main pocket is spacious while the second pocket is accordion style for you to expand it when you need that extra storage. In the image above, you can see those see-through pockets which I think is an awesome idea for easy access.
The designers had a strong focus on accessibility. The combination of zippered and velcro lids can help you to get easy access to your supplies instantly.
Best For:
Any teacher who is carrying around a lot of supplies: workbooks, textbooks, papers to grade, and of course stationery. Elementary school teachers would love this one because of all the pockets for pens, markers, pencils, etc.
2. ECR4Kids MemoryStor Universal Rolling Cart
Quick Review: I love the shape of this one. It feels like you can fit endless amounts of supplies into this large, square rolling cart. You can also collapse this one flat for storing it in a quiet corner of your classroom.
Why I Like It:
It's such a simple design – a spacious box on wheels! You can easily fit binders inside the box or stacks of workbooks and textbooks. Around the sides you can store pens, pencils, drinks, etc. … So, you don't even need a backpack or another bag at all.
The folding design is also great so you can easily assemble and disassemble the cart.
One caution I'd advise is not to fill this one too heavy to prevent the bottom from collapsing out. Don't go over the 65lb weight limit.
Best For:
Teachers who have large books to move to and from school. The 'big box' feel makes it seem like you'll never run out of space. Also great for teachers who think they'll be collapsing their transport box for storage regularly.
3. DBest 2-Wheeled Quik Cart
Quick Review: This one is a simplified version of the product above. It's a much more affordable option and is for the teacher who just wants a simple, bare bones rolling cart.
Why I Like It:
Simplicity. It's a large box without the bells and whistles. It's also quite affordable in my opinion. While there are no additional 'compartments', you've got plenty of space inside the box to carry supplies – textbooks, workbooks, papers, tape rolls, cleaning supplies, markers, you name it … you can fit it!
Best For:
Teachers who want an affordable, no frills rolling cart.
4. Honey-Can-Do CRT-02214 Rolling Office Organizer
Quick Review: This is the best rolling cart for classroom use rather than bringing supplies to and from school. It's great for teachers who want a flexible classroom layout design. Move it around to make easy access for students – or yourself!
Why I Like It:
The colorful design gives the classroom a splash of color. You can also use the colors as a part of your storage scheme ('the Science textbooks are in the green trays!'). With ten trays, you can surely use it for a great deal of storage. Or, buy three so each student in the class has a tray each!
Best For:
Classroom use. This one's less for daily to-and-from classroom use and more for in-class storage of supplies students will need access to on a daily basis.
5. Honey-Can-Do Rolling Storage Cart and Organizer
Quick Review: An alternative to the one above, this one has two extra storage trays, is wider, and boasts four trays that are extra large. Here's your heavy duty classroom organizer cart!
Why I Like It:
The four trays on the bottom are huge! The rolling cart also comes with a wheel break so you can roll it to where you want it then lock it in place. I'd personally use this one for a craft corner and fill it with arts and crafts supplies that students can access at their own time.
I also like that this one has a lot of space on the tabletop area above the trays. I'm currently keeping my laminator on mine in the classroom (related: best laminators for teachers).
Best For:
In-class use. Use it as part of your flexible classroom layout, rolling it around to different workstations for different purposes throughout the school day.
Common Features to Look for in Rolling Carts
1. Collapsible or Non-Collapsible
A collapsible rolling cart (such as the ECR4Kids MemoryStor or DBest 2-Wheeled Quik Cart) might be best for you if you want to store it in a corner of your classroom or home for an extended period of time.
A non-collapsible version (like the one I bought) is fine, too, especially if you're going to use it on a daily basis. I'm personally bringing many of my supplies home each day to do grading and class prep each night, so I never really need to collapse mine. It's always in use!
2. Retractable Handle
Some rolling carts have a retractable handle so you can 'hide' it and turn your rolling cart into an inconspicuous box. It's a good idea, but again for me … I didn't feel I needed this particular feature
3. Extra Storage
My favorite carts (e.g. the top two on this list) have extra storage compartments for your regular supplies: scissors, pencils, markers, your iPad etc. I like these extra compartments because they essentially render a backpack or additional carry bag useless. I throw my lunchbox into my extra storage compartment, pens in another, and I essentially don't need a backpack anymore!
4. Maximum Weight Capacity
Keep your eye on this figure: how heavy will your supplies be? Once you've bought the product, make sure you don't go over the weight limit or you might find that the box will break on you.
5. Wheel Brake
This is especially important if you're looking for one that you want to simply use in your classroom as a movable supplies hub (like the two Honey-Can-Do versions above).
A brake means you can roll the cart to a new workstation for students to use the supplies, then lock it in place before you need to roll it to the next location.
For the first three carts on this list, they're two-wheelers, meaning when you put it down, it brakes itself so there's no need for a wheel brake per se.
6. Ability to Carry up and Down Stairs
The main difference between the first three items on this list and the last two is their versatility. The first three can be easily carried up and down stairs, for example. They have more durable and larger wheels for carrying the cart.
The last two are not good for outdoor transport or stair use. They are, however, perfect for in-class use.
It's obvious that the two Honey-Can-Do versions are not really for serious transport. The trays would simply fall out if you're not super careful!
So, I prefer the more heavy-duty items (first three) for my own personal day-to-day use where I'm moving supplies to and from school.
Why I Got a Rolling Cart
Personally, I bought a rolling cart because I was always bringing student workbooks to and from school. I just couldn't fit everything in my backpack.
Plus, with my rolling cart, I can carry a lot more than I would have been able to without it.
It came in particularly useful at the start of the school year when I was stocking my classroom with all my goods. At the end of this year, I'll also be grateful for it when I put everything in storage for the summer.
Final Thoughts
Rolling carts are 100% worth the money. My rolling cart has completely replaced my teacher backpack. I've also convinced several other teachers in my school to buy some too!
The best rolling carts for teachers are ones that are durable, easy to drag to and from school, and have tons of internal space.
You Might Also Like: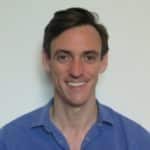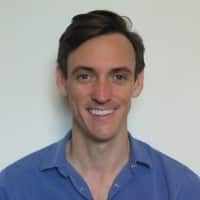 Dr. Chris Drew is the founder of the Helpful Professor. He holds a PhD in education and has published over 20 articles in scholarly journals. He is the former editor of the Journal of Learning Development in Higher Education. [Image Descriptor: Photo of Chris]