About the Author: Hi, I'm Chris and I run things around here. I'm a former school teacher and university professor. As an Amazon Associate I earn from qualifying purchases.
The laminator I bought for my classroom is the Bonsaii 13-inch Laminator which I chose because A3 sheet size lamination was important to me. Its 3 minute warm up speed is still a little disappointing, but I can't find anything much faster at a decent price.
So in this review article, I'll go over the laminators I considered, the pros and cons of each, and reasons why you might want to buy one or the other.
My updated shortlist for the best laminators for teachers is as below:
Scotch TL906 A4 Thermal Laminator
Bonsaii 13-Inch Laminator
AmazonBasics 12-Inch Laminator
Woolsche Laminator Machine
GBC Thermal Laminator Machine
The Best Laminators for Teachers
1. Scotch TL906 A4 Thermal Laminator
Quick Review: "Get this one if you believe in buying from respectable brands. It's also faster than most of its competitors. You can't really go wrong here."
This entry-level laminator from Scotch gets the job done if you're after a simple A4 thermal laminator for the classroom.
It's got an industry average preheat time of 5 minutes, but once it's heated up, you'll get an impressive 15 inches per minute laminating speed.
I'd recommend this one for a teacher who wants just a basic model, but if you want to laminate A3 and are serious about preheat time, I'd recommend taking a step up to the Scotch TL1302VP which is only moderately more costly (see price of the TL1302VP here).
Pros:
The lamination speed of 15 inches per minute is the quickest I found in my research.
You're getting a laminator from a quality brand.
Cons:
The preheat time of 5 minutes is higher than the TL1302VP.
The maximum paper size is A4. If you want to do A3 laminations, consider the TL1302VP below.
2. Bonsaii 13-inch Laminator
Quick Review: "This is a quality little machine that hits all the requirements I'd expect. I love that it comes with a 12-month warranty, which shows me they back their product."
The Bonsaii 13-inch Laminator is a stylish machine that hits some of the best specs within the market. The 12-month warranty gives you a lot of peace of mind that they're backing their product 100%.
I also like the easy jam release as I'm always jamming my laminators!
Pros:
The 3 minute warmup speed is fast compared to some other laminators.
The 12 inch per minute laminating speed is right within the industry average.
Can laminate A3 sheets which is great for posters!
Quick release switch for jams is a great addition.
Cons:
Doesn't come with a paper cutter or corner rounder like some other laminators.
No carry handle.
At 4.85 pounds, it's heavier than some competitors.
3. Woolsche Laminator Machine
Quick Review: "An affordable choice for a laminator that laminates all the way up to A3, which is one of my key considerations as I like to laminate larger sheets for wall posters in the classroom."
The Woolsche Laminator Machine offers strong functionality for classroom use. It has a quick warm-up time of 2-4 minutes and delivers a laminating speed of 250mm per minute.
But the big standout of this one is that it's quite affordable for a laminator that goes up to A3 size.
While suitable for multiple paper sizes (A3, A4, A5, A6), it doesn't manage beyond this range, which is above the average of just A4. The Woolsche Laminator Machine remains a robust choice where fast, regular-sized laminating tasks are frequently required.
Pros:
Fast warm-up time between 2-4 minutes.
Accommodates a variety of paper sizes (A3, A4, A5, A6).
Steady laminating speed at 250mm/min.
Cons:
While it covers a good range of paper sizes, it may not cater to needs beyond the A3-A6 range.
Some users may find the machine a bit large for minimal use or smaller space.
4. AmazonBasics 12-Inch Laminator
Quick Review: "This is a standard A4 laminator which meets most industry averages with the exception of the lamination speed which is a bit slow. The 20 included laminating pouches and quick jam release levers are good additions to the package."
The AmazonBasics laminator is an Amazon brand laminator which is an affordable addition to the market. It meets most industry averages for laminators, including its warm up speed of 4 minutes and compatibility with A4 lamination sheets.
Pros:
Comes with two heat settings, one for 3mm and one for 5mm lamination pouches.
Quick jam release lever.
Comes with 20 x 3 millimeter laminating pouches so you can get started right away.
Cons:
Speed: 10.5 inches per minute is below the industry average.
At 3.42 pounds, it's heavier than some competitors.
5. GBC Thermal Laminator Machine
Quick Review: "A compact, efficient tool for quick laminating tasks, GBC thermal laminator excels with its shorter warm-up time and reliable laminating speed. Ideal for teachers with simple classroom laminating needs."
The GBC Thermal Laminator machine is a compact, stylish, and easy-to-use laminator, perfect for classroom use for up to A4 size lamination.
A notable advantage is its quick warm-up time of just 4 minutes, which is less than the industry average and save the frustration of sitting around. Once warmed up, it can laminate at a decent speed of 9 inches per minute, meaning an A4 piece will laminate in about 1 and a half minutes.
A single power setting allows for easy switching between different pouch thicknesses and its jam release lever makes clearing any jammed pouches trouble-free. A cold lamination setting is also included, offering more lamination options.
Pros:
Quick warm-up time of 4 minutes.
Offers compatible operation with any 3 and 5 mil laminating pouches.
Features a cold lamination setting for more versatility.
Cons:
The laminating speed at 9 inches per minute is less than some competitor models.
It is best suited for smaller scale projects, given its maximum width of 9 inches. Upgrade to a larger option if you want to laminate A3 pieces.
What to Look for in a Classroom Laminator
The key factors that you need to look at when buying a laminator are:
Input Size: Most laminators will take paper up to A4 size. If you want larger laminations, consider the great quality Bonsaii 13-inch Laminator (reviewed above) which can handle A3 paper.
Warm Up / Preheat Speed: Industry standard is about 5 minutes. Less than that is pretty good. The 1 minute warm up speed for the Scotch Thermal Laminator TL1302VP (reviewed above) is the best I've seen.
Lamination Speed: Industry standard is 12 inches per minute (300mm per minute). I would expect that in any laminator I look for. The fastest lamination speed I found was 15 inches per minute for the Scotch Thermal Laminator TL906 (reviewed above).
Run Time: Laminators run very hot so they can only run for a while before shutting down to cool off. An industry standard run time is 30 minutes, but always keep an eye on your own laminator and make sure it doesn't get too hot to prevent any accidental fires.
Brand: In my opinion, Scotch is the premium brand in the lamination category.
You could also look out for great bonuses that you might want, including:
Corner rounders and paper cutters: Every teacher knows that these stationary items come in very handy when laminating. Some models come with these included.
Carry handles: Thinking you'll carry it to and from school regularly? Consider getting one with a carry handle, such as the Scotch TL1302VP (reviewed above).
Included lamination pouches: To laminate paper, you need lamination pouches (3 mil(limeter) or 5 mil sizes). You can get them from Amazon or your local stationery store. Some laminators also include a sample pack in the box.
Quick Jam Release: Let's face it: lamination pouches jam all the time. A quick jam release will save you tons of frustration! The Bonsaii 13-inch laminator reviewed above appears to have a great jam release system.
Final Thoughts
As a teacher, I use laminators all the time. I use them for flash cards, posters around the room, and to ensure my handouts are reusable year-on-year.
There are a lot of great laminators out there for classroom use. I've listed the 5 best laminators for teachers here, based on my own research. But, I do recommend the Bonsaii 13-inch Laminator because it's served me well since I bought it.
Happy laminating!
You Might Also Like: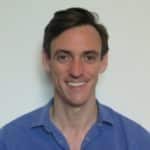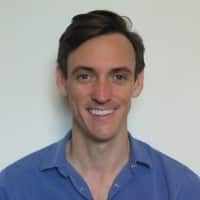 Dr. Chris Drew is the founder of the Helpful Professor. He holds a PhD in education and has published over 20 articles in scholarly journals. He is the former editor of the Journal of Learning Development in Higher Education. [Image Descriptor: Photo of Chris]