Personal philosophy refers to an individual's foundational beliefs, values, and attitudes that guide his or her perspectives, decisions, and behaviors (Covey, 1989).
These integral elements of a person's philosophy often shape and mold their characters, propelling them through life with their distinct take on existence, perspectives on truth, and individual ethos (Prior, 2015).
Our personal philosophy is based on our core values (aka terminal values), which are those things that we hold most dear and that are fundamental to our personality and character.
Consider the case of Steve Jobs (2011), Apple's co-founder, whose personal philosophy was famously rooted in Zen Buddhism with an unwavering belief in intuition. His philosophy was delineated by his renowned quote at Stanford University: "The only way to do great work is to love what you do".
This dictum underscores Jobs's individual belief system, his viewpoint of success, and the guiding principles for his life's work. Evidently illustrating how personal philosophy is both a driving force and a beacon of direction in an individual's life.
Personal Philosophy Examples
Famous People's Personal Philosophies
1. Steve Jobs
"Stay Hungry. Stay Foolish."
As noted above, the co-founder of Apple Inc, Steve Jobs, was heavily influenced by Zen Buddhism. Besides the quote I already gave, Jobs would often quote another one based on Buddhism: "Stay hungry, Stay Foolish". This idea underscores the importance of continuously seeking knowledge and not being afraid to take risks. Jobs delivered this philosophy in his famous commencement address at Stanford University in 2005 (Jobs, 2005). This personal mantra shaped his pioneering innovations that revolutionized communication and technology.
2. Bill Gates
"Be Patient"
The founder of Microsoft, Bill Gates, emphasizes patience as a key defining feature of his philosophy. He believes that change operates on a longer timeframe than we may initially anticipate and that great works take time (Gates, 2013). This philosophy saturates Gates's philanthropy efforts, where his focus primarily lies in long-term, foundational improvements to global health and education.
3. Richard Branson
"Screw it, let's do it"
The flamboyant entrepreneur Richard Branson lives by his guiding philosophy of "Screw it, let's do it". This mantra reflects his belief in jumping at opportunities even when the outcome may be unknown (Branson, 2012). Branson's multi-industry success with his Virgin brand is a testament to his willingness to defy conventional wisdom through his adventurous business ventures.
4. Maya Angelo
"When people show you who they are, believe them"
The acclaimed poet Maya Angelou deeply held onto the philosophy "When people show you who they are, believe them". This philosophy emphasizes the importance of understanding people's character based on their actions rather than their words (Angelou, 2013). Angelou's insightful poetry and autobiographies often encompass the theme of human nature and the importance of personal integrity.
5. Jeff Bezos
"It's better to invent than to copy"
The founder of Amazon, Jeff Bezos, thrives on his philosophy "It's better to invent than to copy". He believes in the power of originality and innovation instead of conforming to conventional paths (Bezos, 2016). This belief has been implemented into Amazon's corporate culture which revolves around exploration and inventiveness.
6. Mark Zuckerberg
"Move fast and break things"
Co-founder and CEO of Facebook, Mark Zuckerberg, follows the philosophy "Move fast and break things". This mantra represents his focus on rapid innovation, even if it means making mistakes along the way (Zuckerberg, 2012). It captures the essence of Facebook's initial growth strategy and its determination to push the boundaries of technological progress.
7. Oprah Winfrey
"The biggest adventure you can take is to live the life of your dreams"
Oprah Winfrey, the media mogul, ascribes to the philosophy "The biggest adventure you can take is to live the life of your dreams". Her philosophy encourages people to strive for their aspirations despite potential obstacles (Winfrey, 2014). As a beloved television host and philanthropist, she exemplifies the philosophy through her career trajectory rising from poverty to become one of the most influential women in the world.
8. Einstein
"Imagination is everything"
Much of Albert Einstein's philosophy can be contained in the quote "Imagination is everything". He held that imaginative thought was more crucial than detailed knowledge as it leads to innovation and progress (Einstein, 2011). This philosophy was a driving force behind his ground-breaking physics discoveries, reinforcing the power of imaginative intelligence.
9. Nelson Mandela
"I never lose. I either win or learn"
The first black President of South Africa and anti-apartheid revolutionary, Nelson Mandela, maintained the philosophy "I never lose. I either win or learn". This greatly shaped his attitude towards persisting in the face of seemingly insurmountable odds during the fight for racial equality (Mandela, 2010). It also underscores Mandela's belief in the value of learning from adversity rather than viewing it as a failure.
10. Walt Disney
"All our dreams can come true, if we have the courage to pursue them"
Walt Disney, the pioneer of the American animation industry, adamantly believed in the motto "All our dreams can come true, if we have the courage to pursue them". This philosophy emphasizes the power of determination and bravery in the realization of one's dreams. It resonates throughout Disney's legacy of imaginative storytelling and innovative moviemaking.
Personal Philosophy Ideas
1. Have a Growth Mindset
Life is a continuous learning experience and challenges are our greatest teachers. Embracing this philosophy means perceiving setbacks as opportunities to grow, not as insurmountable barriers."
2. Pursue Knowledge
"The essence of human progress lies in the relentless pursuit of knowledge. To follow this philosophy, one must bear an insatiable thirst for learning, always seeking to expand their intellectual horizons."
3. Respect for All Living Things
"My philosophy is rooted in a deep appreciation for the interconnectedness of all life forms. Respect should not be exclusive to humanity but extended to every living organism, acknowledging the vital role it plays in Earth's ecosystem."
4. Keep an Open Mind
"Life's richest opportunities often sprout from seeds of difference. By practicing an open mind, one positions themselves for growth, improvement, and innovation borne of diverse ideas and opinions."
5. Seek to Understand Before being Understood
"Understanding generates empathy and in a world rife with divisive language and behavior, empathy is paramount. This philosophy beckons us to listen actively, to engage genuinely in the dialogue of life.
6. Pursuit of Personal Freedom
"Freedom is not simply the absence of captivity; it is the robust expression of one's identity and the power to make choices. To chase personal freedom is to relentlessly pursue self-determination and personal authenticity."
7. Gratitude is the Key to Happiness
"Happiness does not depend on the grandeur of our possessions, but on the depth of our gratitude. This philosophy teaches us to express sincere gratitude for our blessings, even the most inconspicuous ones."
8. Trust but Verify
"Trust plays a linchpin role in cultivating genuine relationships. However, maintaining a level of discernment, "to trust but verify," keeps us on a solid footing, fusing trust with pragmatism."
9. Live in the Moment
"Amidst the hustle of life, we often forget to live in the present. Appreciating the current moment, absorbing its raw reality, is essential to experiencing life in its purest form."
10. Integrity is Non-Negotiable
"Integrity is my immovable cornerstone, the compass guiding my every interaction. It is a commitment to remain honest and ethical, even in the face of adversity or temptation."
11. Everyone Has Something to Teach You
"From the janitor sweeping the floor to the professor delivering a lecture, everyone has valuable knowledge to share. Being open to learn from all encounters magnifies our wisdom and cultivates humility."
12. Humility Goes a Long Way
"Regardless of my accomplishments or social standing, humility is my chosen companion. It keeps my ego in check and fosters genuine connections with individuals from diverse backgrounds."
13. Don't Let Fear of Failure Hold You Back
"Rather than a crippling force, I regard fear of failure as a stepping stone towards success. It is a philosophy that encourages me to take risks, embracing failures as poignant life lessons."
14. Aim to be Better, not Perfect
"Striving for perfection imprisons us in a perpetual cycle of dissatisfaction. Meanwhile, aiming to improve incrementally, to be better today than yesterday, leads to wholesome progress and contentment."
15. Be Responsible and Reliable
"Responsibility and reliability are the pivot upon which successful relationships rotate. By upholding these virtues, I become a dependable ally and an accountable human being."
Read Also: Personal Mission Statement Examples
Complete List of 101 Personal Philosophies for the Taking
Pursuit of knowledge.
Respect for all living things.
Strive for balance in all areas of life.
Always be curious and open-minded.
Seek to understand before being understood.
Kindness above all.
Embrace change and adaptability.
Pursuit of personal freedom.
Respect and value diversity.
Gratitude is the key to happiness.
Life is about experiences, not possessions.
Emphasize compassion and empathy.
Encourage collaboration and teamwork.
Strive for sustainability and environmental stewardship.
Find joy in simplicity.
Trust but verify.
Practice mindfulness and be present.
Encourage creativity and original thinking.
Integrity is non-negotiable.
Practice patience and forgiveness.
Everyone has something to teach you.
Believe in the power of positivity.
Health is wealth.
Promote honesty and transparency.
Courage in the face of adversity.
Embrace life's imperfections.
Foster a community spirit.
Make decisions out of love, not fear.
Humility goes a long way.
Practice self-compassion.
Prioritize mental health.
Respect personal boundaries.
Promote freedom of expression.
Stand up against injustice.
Cultivate resilience.
Seek truth in all things.
Be a lifelong learner.
Encourage innovation and new ideas.
Work smarter, not harder.
Find value in every situation, good or bad.
Practice active listening.
Growth comes from stepping out of your comfort zone.
Love unconditionally.
Celebrate every success, no matter how small.
Prioritize personal relationships.
Keep an open heart and mind.
Regular self-reflection leads to personal growth.
Strive for excellence, not perfection.
Find and follow your passion.
Take responsibility for your actions.
Value the process, not just the outcome.
Believe in the power of kindness.
Embrace and learn from failures.
Always be humble and grounded.
Be a problem solver, not a complainer.
Choose peace over conflict.
Create more than you consume.
Advocate for those who can't advocate for themselves.
Leave things better than you found them.
Believe in the power of unity.
Invest in personal growth.
Embrace diversity and inclusivity.
Seek first to understand, then to be understood.
Prioritize authenticity over popularity.
Don't let fear of failure hold you back.
Keep a healthy sense of humor.
Encourage and support others.
Be patient and persistent.
Invest in relationships.
Do what makes you happy.
Value people over things.
Focus on the positive.
Stand up for what you believe in.
Remain open-minded.
Trust your intuition.
Aim to be better, not perfect.
Always tell the truth.
Help others when you can.
Stay grounded in the present moment.
Prioritize self-care.
Cultivate inner peace.
Be responsible and reliable.
Strive for equality.
Learn from the past, but don't dwell on it.
Make every day meaningful.
Aim to inspire others.
Believe in yourself.
Live with integrity.
Make the world a better place.
Don't take life too seriously.
Surround yourself with positive people.
Practice mindfulness.
Embrace change as a part of life.
Celebrate individuality.
Keep a curious mind.
Live in alignment with your values.
Be your own biggest fan.
Conclusion
Writing down your own personal philosophy is an excellent exercise in helping you to clarify your core values, moral values, and goals in life. I'd recommend trying to narrow them down to three or four or five. Then use the five Why's strategy to zoom-in on why you have this philosophy: what is is at your core that guides your personal philosophy? Those core things at the end of the 'why' chain is your set of terminal values, and they represent who you are. It's important to have this at the heart of all our actions so we live a life of integrity.
Furthermore, it's worthwhile re-examining your core values every six months. They change over time as we mature and our lives change and our priorities shift.
References
Angelou, M. (2013). The Wisdom of Sundays: Life-Changing Insights from Super Soul Conversations. New York: Penguin.
Bezos, J. (2016). Re: 2016 Shareholder Letter. seccdn.com.
Branson, R. (2012). Screw it, Let's do it – Lessons in Life. London: Virgin.
Covey, S. R. (1989). The seven habits of highly effective people: restoring the character ethic. New York: Simon and Schuster.
Einstein, A. (2011). The Ultimate Quotable Einstein. Princeton: Princeton University Press.
Gates, B. (2013). Gates Notes: The Blog of Bill Gates. gatesnotes.com.
Jobs, S. (2005). Steve Jobs' Stanford Commencement Address. Stanford News.
Mandela, N. (2010). Conversations with Myself. London: Macmillan London Ltd.
Prior, A. (2015). Pursuing Eudaimonia: Re-appropriating the Greek Philosophical Foundations of the Christian Apophatic Tradition. Cambridge Scholars Publishing.
Winfrey, O. (2014). What I Know for Sure. Chicago: Flatiron Books.
Zuckerberg, M. (2012). Zuckerberg's Letter to Investors: 'The Hacker Way'.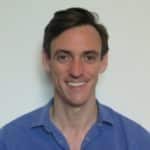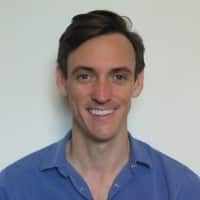 Dr. Chris Drew is the founder of the Helpful Professor. He holds a PhD in education and has published over 20 articles in scholarly journals. He is the former editor of the Journal of Learning Development in Higher Education. [Image Descriptor: Photo of Chris]