Teachers often ask you to write an essay about a quote. It's a way of getting you to think deeply about the concepts that quotes encompass.
You'll need to dig deeply into what the quote means and what it reveals about the world.
In this post, I'm going to give you some guidance to get you started on writing that essay about a quote, no matter what quote it is!
Here's a quick fly-by of what's in this post. Feel free to navigate to each point, or just scroll through the whole post:
Essays about quotes really do vary. Here's some examples of different types of essays about quotes:
The teacher provides the quote as a prompt for the analysis of a concept;
The teacher provides a range of quotes and you have to choose one and discuss its meaning;
The teacher asks you to find your own quote and discuss its relevance to you.
So, here's some initial questions I have for you. If you don't know these questions, you need to ask your teacher:
Can you use first person?
Are you supposed to say how the quote impacts you (personal essay) or just critique it (expository essay)?
Keep these questions in mind, because I'll come back to them in this article and it will influence what you should write.
Here's my 5 essential tips on how to write an essay about a quote:
1. Select your Quote Wisely (If you get to choose the Quote!)
Okay, so sometimes you're asked to choose a quote and write an essay about it. Other times your teacher gives you the quote and you have to write about the quote they choose.
Step 1 is for everyone who gets to select their own quote.
Here's how you should go about selecting your quote:
Try to find a quote that is said by someone who you have some knowledge about. If it's a quote from a book, make sure you've actually read the book. So, if you get the choice between a quote from Harry Potter (which you've read) and The Grapes of Wrath (which you haven't read), go with the Harry Potter quote. If it's a quote from a speaker like a US president, try to get a quote from a US president who you admire and who you have the most knowledge about.
Ensure the quote is well known. You don't want to get stuck in the situation where you selected a quote but can't find any information about it! So, the best option is to select a quote that you'll be able to find a lot of information about. That's why it's useful to select a famous quote by someone like Martin Luther King Jr., Shakespeare, Winston Churchill, Atticus Fitch or another figure whose you know you'll be able to gather a lot of background information on.
Only select a quote if you know where it's from. Most people who have to select a quote are going to go straight to google and type in 'Famous Quote'. No! No, no, no, no, no. This is going to find you one of those random generic quote websites and you probably won't even be able to find out what speech, book or page number the quote is from! You're better off looking for a quote from within a specific book or speech so you'll be able to read it 'in context' (i.e. you'll be able to read the surrounding sentences!)
So, to recap, make sure the quote is from a source you have at least a little knowledge about; is one that you've either heard of before or know you can find information about on google; and make sure you can get access to the quote's original source (the book, play or speech it's from).
2. Cite the quote, the quote's author and its origins in the Introduction
The introduction paragraph for any essay on a quote requires you to show a clear understanding of the quote you're discussing and some of its details. While this isn't the place to go into depth on how to write an introduction, let me quickly recap for you my I.N.T.R.O method for perfect introductions:
Interest: provide a hook sentence that grabs the reader's interest
Notify: notify the reader of background information
Translate: paraphrase the essay question
Report: report on your thesis
Outline: Outline what will be said in the essay, in order.
Now, let's apply that formula to an essay about a quote. Here, we could write each sentence like this:
Interest: say something interesting about the quote
Notify: explain exactly where the quote comes from
Translate: while usually you'd paraphrase the essay question in an introduction, you can provide the quote word-for-word in the introduction for an essay about a quote
Report: say what your interpretation of the quote is, in one or two sentences
Outline: Outline what you're planning on saying about the quote in the essay
3. Place the Quote in Context
This is one of the most important parts of your essay. When we say 'context' we mean that you need to be able to show a deep understanding of the background information about quote that you have selected. To do this you can select from the following strategies:
a) Explain the theme of the speech, article or book that the quote comes from
How a quote is received and understood has a lot to do with the book or speech that the quote comes from. Have a think of what the key theme is that the quote touches on.
Here's a quote, for example, that you might not understand until you look at the book the quote comes from:
"Other places do seem so cramped up and smothery, but a raft don't. You feel mighty free and easy and comfortable on a raft."
This quote is from Huckleberry Finn. Therefore, it probably has something to do with his desire to avoid being civilized and tamed by society. Why? Because the central theme of the overall text in which the quote emerges is escaping the civilizing effect of society.
My point here is that you need to focus on the main theme of the text in which the quote emerges: is it about racism, evading the trappings of civilized society, or maybe a theme about love, war, passion, or something else entirely?
Here's another example:
"You never really understand a person until you consider things from his point of view….Until you climb into his skin and walk around in it."
This quote is from Atticus Finch in To Kill a Mockingbird. You might not know it from just this sentence, but if we place it in context, we know the quote's about racism. Why? Well, because it's a quote that builds upon an underlying theme in the book that shows Atticus trying to teach his daughter to fight racial injustice in the deep South of the United States. So, when discussing a quote from this book, you can explain that the quote is in the context of a broader social discussion about race and racism in a nation whose history has been deeply troubled by racial injustice since its origins. By doing this, you will be able to understand the quote far more effectively,
One last example: this quote from Romeo and Juliet:
"What's in a name? that which we call a rose; By any other name would smell as sweet."
if you're grabbing this quote from Romeo and Juliet, you're probably going to want to say that the quote comes from a story that explores themes of forbidden love and family loyalty. By reading the surrounding text, you'll understand that this quote is about Juliet (symbolized by the rose) having the surname of a family that Romeo despises. Nonetheless, he loves her not for her surname, but indeed despite it: he still sees the sweetness in her.
To find out the themes of key literary texts, try these sources:
b) Explain the story of the person who made the quote
How a quote is received and understood has a lot to do with the person who made the quote in the first place. So, examine the story of the person who made the quote.
Let's take the example of Dumbledore, say … this quote:
"It is our choices, Harry, that show what we truly are, far more than our abilities."
Dumbledore quotes will automatically be understood as wise, contemplative statements because Dumbledore is a wise and contemplative man! They have more force and power because of Dumbledore's age, stature and position as head of Hogwarts!
Similarly, often quotes from jesters in Shakespearian plays are interpreted as gems of truth and wisdom because jesters were some of the few people in middle England who were aloud to speak their minds among kings.
Here's one last example: a quote from the Pope (any quote from the Pope – pick one!). What makes this quote so powerful? Well, it would be a powerful quote because the Pope is seen by Catholics as someone who is very close to god and therefore what he says should be listened to very closely.
By explaining the story of the person who made the quote, we can understand the quote more deeply.
c) Use who, where, when and why questions
Do you think the previous two points were too hard? No worries. Here's an easier framework for you to use: the 4 W's.
This is a very powerful way to dig deep into your contextualization of the quote. Explain the who, where, when and why about the quote.
Let's take an example of this quote:
"We hold these truths to be self-evident: that all men are created equal."
This quote comes from the US Declaration of Independence. What context can we take from this famous quote? Here's a few ideas to give context to the quote:
Who: Thomas Jefferson and Benjamin Franklin
Where: United States of America
When: 1776
Why: This quote was made in the context of a young nation shaking off the oppressive shackles of the British Empire. The US leaders wanted a new society where social class and royalty of the old 'motherland' should be discarded and a more equal land created
Other Points: Today this quote could be seen as sexist. It was written in a time when women lacked many rights. Furthermore, the gendered term 'men' is not just semantics: they truly meant all men were equal to one another, and this excluded women's rights for many centuries. Similarly, you could critique its racist undertones. Lastly, you could also mention that this quote is one of the most famous statements on the principle of classical liberalism which highlights the freedom of the individual.
Once you've jotted down some draft of these background / 'contextual' details, you can turn them into full paragraphs in your essay.
4. Explore the Quote's Contested Meanings
Quotes often have multiple contested interpretations. If your quote could be interpreted in different ways, you will need to examine the different ways in which it is interpreted.
Let's take the example of the quote:
"It's all about the Benjamins baby!"
This quote comes from Ilhan Omar, a democratic congresswoman. She made this quote to highlight the influence of the Jewish lobby on Republican politicians.
This quote had very contested meanings: for the political left, it highlighted the fact that money is a dark influence on policymaking in Washington. For the political right, it was seen as an anti-Semitic attach on an old stereotype of Jewish people controlling the world's finances.
If you were to select this quote, you would of course have to present both perspectives on the quote.
My suggestion is that you look up what other people think of the quote and discuss what they've had to say about it. Maybe out of 5 people you find online, 4 see it one way and 1 sees it another. Present both ways that a quote can be interpreted to show you've thought deeply about it.
Of course, this might not be relevant to everyone: some quotes have a very clear central meaning!
5. Explore the Quote's Relevance to You and / or Today's Society
Remember when I said that you should check with your teacher about whether you can use first person in your essay?
Well, if you can use first person in your essay, I recommend in this step to talk about what the quote means to you. Questions you can discuss include:
Which interpretation of the quote is most convincing, in your mind?
Has the quote influenced you to think more deeply about something?
Has the quote changed your mind about something or prompted you to act differently in the future?
If you are writing an expository essay that does not involve first person language, I recommend instead discussing the broader relevance of the quote to broader society today.
For example, let's say the quote is Winston Churchill's famous statement:
"Things are not always right because they are hard, but if they are right one must not mind if they are also hard."
This quote was said in the context of World War II, when Britain and its allies fought gallantly for 4 years against Hitler's Germany. So, what relevance does that quote have to today's world?
Well, it might mean that you should follow in Churchill's footsteps and learn a lesson from him and the brave Brits: to stand up and fight against injustice wherever it may be, even when the enemy seems to be bearing down on you! While once injustice was in Nazi Germany, today that injustice might be in the arena of terrorism or Islamophobia. The quote remains relevant to today's world, though, because it's a rallying call to standing up for what you believe is right.
Read Also: 39 Better Ways to Write 'In Conclusion' in an Essay
Summing Up
Woah! That's a lot to take in. Essays about quotes are hard. Hopefully, these strategies have given you something to think about when discussing you quote. Keep in mind these five key points when trying to think of things to write about:
Select the quote Wisely. Make sure you know a fair bit about the quote you're using, and if it's from a book, take a quote from a book you've actually read!
Cite the quote, the quote's author and its origins in the Introduction. This will show your marker from the very beginning that you understand the quote.
Place the Quote in Context. Consider the overall theme of the text the quote comes from, the personality of the person who said the quote, and use the 4 W's to dig deeper into what the quote is all about!
Explore the Quote's Contested Meanings. If the quote can be interpreted in many ways, then make sure you present all those possible interpretations in your essay.
Explore the Quote's Relevance to You and / or Today's Society. By discussing the quote's relevance to you or society, you'll be showing your maker you understand why on earth it's worthwhile reflecting on the quote in the first place!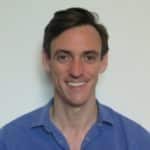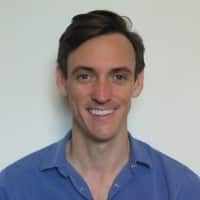 Dr. Chris Drew is the founder of the Helpful Professor. He holds a PhD in education and has published over 20 articles in scholarly journals. He is the former editor of the Journal of Learning Development in Higher Education. [Image Descriptor: Photo of Chris]