Do you think you could write a 2000 word essay in 2 hours? How about a 20 page paper overnight? What if it's getting into the small hours of the last night before due date and you're starting with … 3 hastily written paragraphs? A title? A blank page? There's hope. Let's take a close look at how to write an essay quickly with 7 easy steps.
I'm going to save the lecture about how you should not have gotten yourself into this situation for another day. Right now, there's more pressing matters. The essay itself.
It's time to get started. There's no time to waste.
Below, I have outlined 7 straightforward steps on how to write an essay quickly. Be warned: this list is full of shortcuts and emergency measures. It's not the best way to do things, but it's the best way to do it in your situation.
So here goes. Buckle in and get going on these 7 speedy steps to getting that paper written. I hope you've poured yourself a coffee:
1. Hack your teacher's lecture slides
If I had 2 hours to write a 2000-word essay, this is exactly where I'd start – every time.
The lecture slides are your cheat sheet. They're a summary of your teacher's (yes – the one who will be marking your piece) thoughts on the issues. It's literally a teacher's translation of the content. They've read it, taught it to themselves, then put together slides translating the content into a way that they – your marker – thinks is relevant.
That's the closest to a cheat sheet you'll ever get off these people. So use it to write your essay quickly.
Go onto your course's webpage (Canvas? Blackboard? Moodle?) and download the lecture slides for every week that seems slightly relevant. You know? The weeks where:
Your teacher introduced the key theorist, scientist or scholar behind an idea;
Your teacher explained the ideas you need to write about;
Your teacher analysed different perspectives on that ideas.
It might be one week's slides, it might be ten week's slides. But you need to download them and start reviewing them.
Each time you find a point that you think is relevant to your assessment outline or question, quickly make a note of what key point is being made.
Also write down any ideas that come to mind that might fit into the essay. I find when I review lecture slides more ideas come to mind to add in.
If your lecture hasn't provided lecture slides, some other places to look for ideas on what to write in your paper include:
Readings your teacher set for you;
Any online videos, websites or other content your teacher provided.
2. Write down ten to fifteen key points to discuss
Hopefully your research in step 1 got you a lot of key points written down so you're off to a hasty start to writing your essay quickly.
Now's your time to brainstorm – are there any other interesting points you can make about the topic that come to mind after reviewing the course materials?
Aim to gather between ten and fifteen key points. Anywhere less than 10, you're not likely to have enough to say unless you've got a paper that's less than 2000 words. Anywhere over 15, your teacher's mind is going to wander while they go through all your ideas!
These points can be scrawled all over a piece of paper or listed on a word document, but make sure they're written down!
Once you've got 10 to 15 key points, it's time to list them in order of relevance. What's the most relevant or useful or informative thing you want to say? Put that first. Then go down the list, so your best ideas are at the top.
3. Turn each point into a 4 to 6 sentence paragraph
Starting from the top of your list of 10 to 15 points to discuss, start turning each point into a 4 to 6 sentence paragraph. This is the ideal paragraph length to obtain depth without losing your reader's attention.
In each paragraph make sure you mention:
A topic sentence that explains exactly what your key point is.
An explanation sentence (or two) that adds detail to your first point.
An example sentence showing how the idea or point would link to the real-life.
You can keep expanding on that key idea if you want – but limit it to about 6 sentences max. Otherwise you'll put your marker to sleep – who ever wants to read a super long paragraph!?
Make sure each key point is given one 4 – 6 sentence paragraph at least. You might find each key point needs two or three paragraphs to explain everything in enough detail.
4. Use readings while writing your paragraphs.
When providing explanations of your key points, go back to where you found these key points. What is the source? Did your teacher note on the lecture slides where this information comes from? If so, you'll need to reference those sources in your paragraphs.
Then, add in more references from:
The Assigned Readings. Start referencing the set readings that your teacher provided. Go to the course's webpage and download all the set readings for weeks relevant to your assessment topic.

If you download your assigned readings and open them with Adobe Acrobat, you'll be able to use the search function to find the exact key ideas you're looking for. For example, if your topic is on "Issues of doctor-patient confidentiality in modern medicine", you might search through your set readings for "confidentiality" in order to find the right sections of your readings where you could find explanations that you can use and reference in the piece.

Aim to cite each relevant reading that was provided by your teacher at least once in the piece.
Google Scholar. You'll also need to cite some other scholarly readings. I recommend going to google scholar and type in the keywords from your key idea. For example, if your key idea is "Climate change causes sea temperatures to rise", you would want to type into the google scholar search bar: "Climate change" and "sea temperatures".

Find sources that have direct links to the pdf or html document of the text – these are sources that aren't hidden behind paywalls.

Make sure you get a good number of additional readings from google scholar (I usually aim for 50% assigned readings, 50% additional readings).
You might also want to make sure you have least one – preferably two –references per paragraph. If you have included two references, aim to reference two different sources rather than the one source twice.
5. Write a compelling Introduction and Conclusion
Keep an eye on that word count.
Hopefully for each paragraph you write you see that wordcount jumping by about 150 to 200 words. Before long you'll be at 500, 800, 1400 words!
Make sure you stop writing when you get within 300 words of the word limit (about one page if you've been given a page limit). You're going to want to use the last 300 words or so for creating an amazing introduction and conclusion.
If you hit the desired word count but don't get around to some key points, that's okay. We sorted the points from most to least relevant in Step 2 for just this reason: the ones you miss will be the least relevant, anyway.
Now, write your introduction.
A compelling introduction should:
Identify the key focus or argument of the essay in the first sentence
Explain the topic's relevance. Why is it worth discussing at this particular time? What value does it have for your future profession?
Let your reader know what you plan on saying in the piece.
Then write your conclusion.
A compelling conclusion should:
Summarize your key points
Explain how your key points support your argument and/or address the essay question
Identify any contradictions, limitations or questions that remain unanswered within the topic area. What is the future direction of research into this topic in the next 5, 10 or 20 years?
Use the above bullet points to formulate your introduction and conclusion. Again, aim for 4 to 6 sentences (150 words or so) for the introduction and about 4 to 6 sentences for the conclusion. Make sure in the introduction and conclusion that you show your reader you have a good bird's eye understanding of the topic you are covering and its relevance to real life.
6. Fix up that Reference List
Your reference list is probably a mess. It's not likely to be in the correct referencing format that you need it to be in.
Thanks to Google Scholar, this part is a heck of a lot easier than it was ten years ago.
Here's what you do:
Type the name of each source that you reference into the Google Scholar search bar
Find the source in the list that Google Scholar generates (it should be in the first few spots on the list.
Press the cite button underneath the source. A pop-up should appear showing how to cite the source in each referencing style.
Copy the citation and paste it into your paper's reference list
Check to see if the citation is correct: are there any missing details?
Once you've listed all the sources you used in your reference list, you'll need to sort them alphabetically. Highlight the whole reference list then sort it using:
Microsoft Word: The A>Z button under the 'home' menu
7. Edit it in the Morning
Once you've written a full draft, you've got a decision to make:
If the piece is due in the next few hours, you've got to crack on and start editing immediately;
If the piece is due tomorrow morning, give yourself permission to go to sleep. Having a break between writing and editing lets you look at your work with fresh eyes tomorrow. But, be prepared. In the morning you've still got some work to do.
Editing your work – even just once the morning before you submit – will earn you a big bump in your marks.
You probably will only have time to edit the work once, so I recommend this:
Print the work. Editing work on paper is far more effective than editing it on the screen. Errors jump out at you more if you're reading it on paper.
Read through the work and cross out sentences that don't make sense. Underline sentences that need rewording for clarity. Circle words that need to be changed or spell-checked.
The name of the game while editing is increasing clarity. If a sentence is too long, complicated or confusing when you're editing it, you need to find a way to say it more clearly. Sometimes that means turning one sentence into two shorter sentences. That's okay. A good way to find sentences that need shortening is to use the ProWritingAid app which produces a special report identifying sentences that are too long.
Once you've done scrawling your edits on the paper copy, jump onto the computer and go from the start: insert all the edits you wrote down on the paper copy into the computer copy.
This print-and-edit strategy is by far the most effective editing strategy. It dramatically increases the quality of any student's work and bumps up their grades.
Editing your work is worthwhile, no matter how tight the deadline. It could be the difference between a C and a B or – even more importantly – a fail and a pass.
Read Also: 39 Better Ways to Write 'In Conclusion' in an Essay
Summing Up
Look, let's face it. You should have written it earlier.
But, there's always still hope. Now's the time for action – get those top ten points you want to say on the issue done, then keep following the steps to the end. You can do it!
Let's sum up those seven key steps one more time:
Hack your teacher's lecture slides
Write down ten to fifteen key points to discuss
Turn each point into a 4 to 6 sentence paragraph
Use readings while writing your paragraphs.
Write a compelling Introduction and Conclusion
Fix up that Reference List
Edit it in the Morning
If you've finished all the steps – Congratulations. You got through! Now make sure you don't do it again with these strategies that can help you get started early on even the toughest paper. You might recognise some of them?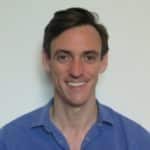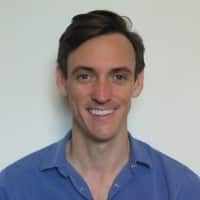 Dr. Chris Drew is the founder of the Helpful Professor. He holds a PhD in education and has published over 20 articles in scholarly journals. He is the former editor of the Journal of Learning Development in Higher Education. [Image Descriptor: Photo of Chris]