An essay hook is the first one or two sentences of your essay that are used to grab the reader's attention and draw them into your discussion.
It is called a hook because it "grabs" the reader and doesn't let them go! It should have something in there that makes the reader feel curious and intrigued, compelling them to continue reading.
Techniques for Good Essay Hooks
Here are a few techniques that you can use to write a good essay hook:
Use a Quotation: Sometimes, a relevant quotation from a well-known author or expert can help establish the context or theme of your essay. Next time you're conducting research for an essay, keep an eye out for a really compelling quote that you could use as your hook for that essay.
Start with a Statement that is Surprising or Unusual: A surprising or unusually statement will draw a reader in, making them want to know more about that topic. It's good if the statement contradicts common knowledge or reveals an insight about your topic that isn't immediately obvious. These can be particularly good for argumentative essays where you're putting forward a controversial or compelling argument as your thesis statement.
Tell a Brief Anecdote: A short, interesting story related to your topic can personaize the story, making it more than just a dry essay, and turning it into a compelling narrative that's worth reading.
Use Statistics or Facts: Interesting, surprising, or shocking facts or statistics work similarly to surprising statements: they make us want to know more about a topic. Statistics and facts in your introductions are particularly useful for analytical, expository, and argumentative essays.
Start with a Question: Questions that make the reader think deeply about an issue, or pose a question that the reader themselves has considered, can be really effecitve. But remember, questions tend to be better for informal and personal essays, and are generally not allowed in formal argumentative essays. If you're not sure if you're allowed to use questions in your essays, check with your teacher first.
Below, I'll present some examples of hooks that you could use as inspiration when writing your own essay hook.
Essay Hook Examples
These examples might help stimulate your thinking. However, keep in mind that your essay hook needs to be unique to your essay, so use these as inspiration but write your own essay hook that's perfect for your own essay.
1. For an Essay About Yourself
An essay about yourself can be personal, use "I" statements, and include memories or thoughts that are deeply personal to you.
Question: "Have you ever met someone who could turn even the most mundane events into a thrilling adventure? Let me introduce myself."
Anecdote: "The smell of freshly baked cookies always takes me back to the day when I accidentally started a baking business at the age of nine."
Intriguing Statement: "I've always believed that you haven't truly lived until you've read a book upside down, danced in the rain, or taught a parrot to say 'I love pizza.'"
Quotation: "As Mark Twain once said, 'The secret of getting ahead is getting started.' That's a philosophy I've embraced in every aspect of my life."
Humorous Statement: "I'm a self-proclaimed 'professional chocolate tester' – a title that's not only delicious but also requires extreme dedication."
Start with your Mission Statement: "My life motto is simple but powerful: be the person who decided to go for it.
Fact or Statistic: "According to a study, people who speak more than one language tend to be better at multitasking. As a polyglot, I certainly live up to that statistic."
Comparison or Metaphor: "If my life were a book, it would be a blend of an adventurous novel, a suspense thriller, and a pinch of romantic comedy."
Personal Revelation: "Ever since I was a child, I've had an uncanny ability to communicate with animals. It's an unusual skill, but one that has shaped my life in many ways."
Narrative: "The day everything changed for me was an ordinary Tuesday. Little did I know, a single conversation would lead me to discover my true passion."
2. For a Reflective Essay
A reflective essay often explores personal experiences, feelings, and thoughts. So, your hooks for reflective essays can usually be more personal, intriguing, and engaging than other types of essays. Here are some examples for inspiration:
Question: "Have you ever felt as though a single moment could change your entire life? This essay is going to explore that moment for me."
Anecdote: "I was standing on the edge of the Grand Canyon, looking at the vast emptiness, and for the first time, I truly understood the word 'perspective'."
Bold Statement: "There is a part of me that is still trapped in that room, on that rainy afternoon, holding the letter that would change everything."
Personal Revelation: "The first time I truly felt a sense of belonging wasn't in a crowded room full of friends, but in the quiet solitude of a forest."
Intriguing Statement: "In my life, silence has been a teacher more profound than any words could ever be."
Quotation: "Einstein once said, 'The only source of knowledge is experience.' Now, looking back, I realize how profound that statement truly is."
Comparison or Metaphor: "If my life is a tapestry, then that summer was the vibrant thread that changed the entire pattern."
Narrative: "As the train pulled out of the station, I realized I wasn't just leaving my hometown, I was leaving my old self behind."
Philosophical Statement: "In the theater of life, we are both the actor and the audience, playing our part and watching ourselves simultaneously."
Emotive Statement: "There is a sort of sweet sorrow in remembering, a joy tinged with a hint of sadness, like the last notes of a beautiful song."
For an Argumentative Essay
Essay hooks for argumentative essays are often the hardest. This type of essay tends to require the most formal type of academic writing, meaning your hook shouldn't use first person, and should be more based on fact and objectivity, often at the expense of creativity. Here are some examples.
Quotation: "Thomas Jefferson once said, 'Whenever the people are well-informed, they can be trusted with their own government.' If Jefferson were alive today, he would likely feel that this meed for a well-informed citizenry is falling well short of where he would aspire."
Provocative Statement: "Despite what romantic films may portray, love at first sight is merely a myth perpetuated by society. This essay will prosecute the argument that love at first sight is a myth."
Statistical Fact: "According to the World Health Organization, depression is the leading psychological disability worldwide. Yet, mental health is still stigmatized and often overlooked. This essay will argue that depression should be seen as a health issue, and stigmatization of depression causes serious harm to society."
Comparison: "Much like an unchecked infection, climate change, if left ignored, can spread far beyond what it is today, causing long-term economic and social problems that may even threaten the longevity of humanity itself."
Contradiction: "While we live in an era of unprecedented technological advancements, millions around the world are still denied basic internet access."
Bold Declaration: "Animal testing is not only ethically unacceptable, but it also undermines the progress of medical research."
Challenging Belief: "Despite popular belief, the automation of jobs is not a threat but an opportunity for society to evolve."
Quotation: "George Orwell wrote in '1984', 'Big Brother is Watching You.' In our modern society, with the advancement of technology, this is becoming more of a reality than fiction."
Intriguing Statement: "Despite countless diet fads and fitness trends, obesity rates continue to rise. This argumentative essay will argue that this is because medical practitioners' approaches to health and weight loss are fundamentally flawed."
Statistical Fact: "Research reveals that over 90% of the world's plastic waste is not recycled. This alarming figure calls for a drastic change in social attitudes towards consumption and waste management."
Challenging Assumption: "Society often assumes that progress and growth are intrinsically good, but this is not always the case in the realm of economic development."
Contradiction: "Western society upholds the value of freedom, yet every day, members of society cede personal liberties in the name of convenience and security."
Analogy: "Like an overplayed song, when a news story is repeated too often, it loses its impact. In the era of digital media, society is becoming desensitized to critical issues."
Relevant Anecdote: "In a village in India, the arrival of a single computer transformed the lives of the residents. This small anecdote underscores the importance of digital inclusion in today's world."
Call to Rethink: "In a world where success is often equated with financial wealth, it is time for society to reconsidered what truly constitutes a successful life."
For a Compare and Contrast Essay
A compare and contrast essay examines two issues, looking at both the similarities and differences between them. A good hook for a compare and contrast essay will immediately signal to the reader the subjects that are being compared and why they're being compared. Here are sine ideas for hooks for a compare and contrast essay:
Quotation: "As Charles Dickens wrote in his novel 'A Tale of Two Cities', 'It was the best of times, it was the worst of times'. This could equally apply to the contrasting dynamics of urban and rural living."
Provocative Statement: "Despite popular belief, cats and dogs have more in common than society tends to think."
Comparison: "Comparing being an only child to growing up with siblings is like contrasting a solo performance with an orchestral symphony."
Contradiction: "While many view classic literature and contemporary fiction as worlds apart, they are more akin to two sides of the same coin."
Bold Declaration: "Android and iPhone may compete in the same market, but their philosophies could not be more different."
Statistical Fact: "Statistics show that children who grow up reading books tend to perform better academically than those who do not. But, the jury is out on how reading traditional books compares to reading e-books on screens."
Quotation: "As Robert Louis Stevenson once wrote, 'Sooner or later, we all sit down to a banquet of consequences.' This statement can be used to frame a comparison between short-term and long-term thinking."
Provocative Statement: "Democracy and dictatorship are often seen as polar opposites, but are they are not as different as they seem."
Comparison: "Climate change and plastic pollution are two major environmental issues, yet they demand different approaches and solutions."
Contradiction: "While traditional classrooms and online learning are seen as separate modes of education, they can often blend into a cohesive learning experience."
Bold Declaration: "Though both based on merit, the structures of capitalism and socialism lead to vastly different societal outcomes."
Imagery: "The painting styles of Van Gogh and Monet can be contrasted as a stormy sea versus a tranquil pond."
Historical Reference: "The philosophies of the Cold War-era – capitalism and communism – provide a lens to contrast economic systems."
Literary Comparison: "The dystopian societies portrayed in George Orwell's '1984' and Aldous Huxley's 'Brave New World' serve as contrasting visions of the future."
Philosophical Question: "Individualism and collectivism shape societies in distinct ways, but neither one can truly exist without the other."
See Here for my Guide on Writing a Compare and Contrast Essay
For a Psychology Essay
Writing an engaging hook for a psychology essay involves sparking the reader's interest in the human mind, behavior, or the specific psychology topic you're discussing. Here are some stimulating hooks for a psychology essay:
Rhetorical Question: "How much control do we truly have over our own actions?"
Quotation: "Sigmund Freud once said, 'Unexpressed emotions will never die. They are buried alive and will come forth later in uglier ways.' This essay will explore whether this is universally true."
Provocative Statement: "Contrary to popular belief, 'venting out' anger might actually be fueling the fire of fury."
Comparison: "Just as an iceberg reveals only a fraction of its bulk above water, conscious minds may only be a small piece of who humans truly are."
Contradiction: "While it may seem counterintuitive, studies show that individuals who are more intelligent are also more likely to suffer from mental health issues."
Bold Declaration: "Despite advances in technology, understanding the human brain remains one of the final frontiers in science."
Statistical Fact: "According to a study by the American Psychological Association, nearly one in five adults in the U.S. lives with a mental illness. Yet, mental health continues to be a topic shrouded in stigma."
For a Sociology Essay
Writing an engaging hook for a sociology essay involves sparking the reader's interest in social behaviors, cultural phenomena, or the specific sociology topic you're discussing. Here are ideas for hooks for a sociology essay:
Quotation: "As Karl Marx once noted, 'Social progress can be measured exactly by the social position of the fair sex.' Sadly, society has not made much progress in gender equality."
Provocative Statement: "Social media, initially created to connect people, is ironically leading society into an era of unprecedented isolation."
Comparison: "Comparing society to a theater, where each individual plays a role, it is possible to start to see patterns and scripts embedded in daily interactions."
Contradiction: "While people often believe that technology is bringing society closer together, evidence suggests that it's actually driving a wedge between people, creating 'digital divides'."
Bold Declaration: "Human societies are constructed on deeply ingrained systems of inequality, often invisible to those benefiting from them."
Statistical Fact: "A recent study found that women still earn only 81 cents for every dollar earned by men. This stark wage gap raises questions about equality in the workforce."
For a College Application Essay
A college essay is a personal statement where you can showcase who you are beyond your grades and resume. It's your chance to tell your unique story. Here are ten potential hooks for a college essay:
Anecdote: "At the age of seven, with a wooden spoon as my baton, I confidently conducted an orchestra of pots and pans in my grandmother's kitchen."
Provocative Statement: "I believe that life is like a game of chess. The king might be the most important piece, but it's the pawns that can change the entire course of the game."
Personal Revelation: "It wasn't until I was lost in a foreign city, armed with nothing but a map in a language I didn't understand, that I truly discovered my love for adventure."
Intriguing Question: "Have you ever wondered how it feels to be part of two completely different cultures, yet wholly belong to neither?"
Bold Declaration: "Breaking a bone can be a painful experience. Breaking stereotypes, however, is an entirely different kind of challenge."
Unusual Fact: "I can recite the periodic table backwards while juggling three tennis balls. It's a strange talent, but it's a perfect metaphor for how I tackle challenges."
Quotation: "As Albert Einstein once said, 'Imagination is more important than knowledge.' This quote has defined my approach to learning."
Narrative: "It was a cold winter's day when I first discovered the magic of turning a blank page into a world full of characters, stories, and ideas."
Metaphor: "Like a caterpillar transforming into a butterfly, my high school years have been a period of profound metamorphosis."
Humorous Statement: "Being the youngest of five siblings, I quickly learned that the best way to be heard was to become the family's unofficial lawyer."
Conclusion: The Qualities of a Good Essay Hook
As I wrap up this article, I want to share a few last tips on qualities that a good essay hook should have. Keep these tips in mind when writing your essay hook and using the above essay hook examples:
First, relevance. A good hook should be directly relevant to the topic or theme of your essay. The hook should provide a preview of what's to come without giving too much away.
Second, Intrigue. A great hook should make the reader want to continue reading. It should create a question in the reader's mind or present a fascinating idea that they want to know more about.
Third, uniqueness. An effective hook should be original and unique. It should stand out from the many other essays that the reader might be going through.
Fourth, clarity. Even though a hook should be captivating and original, it should also be clear and easy to understand. Avoid complex sentences and jargon that might confuse the reader.
Fifth, genre conventions. Too often, my students try to be so creative in their essay hooks that they forget genre conventions. The more formal an essay, the harder it is to write the hook. My general approach is to focus on statistics and facts, and avoid rhetorical questions, with more formal essay hooks.
Keep in mind that you should run your essay hook by your teacher by showing them your first draft before you submit your essay for grading. This will help you to make sure it follows genre conventions and is well-written.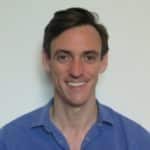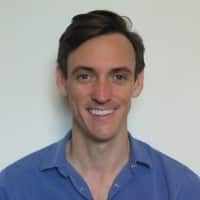 Dr. Chris Drew is the founder of the Helpful Professor. He holds a PhD in education and has published over 20 articles in scholarly journals. He is the former editor of the Journal of Learning Development in Higher Education. [Image Descriptor: Photo of Chris]