International Children's Day is a celebration of childhood and children's rights.
The day is celebrated on the second Sunday in June every year.
It is a day to reflect on the importance of caring for, loving and nurturing our future generations.
Promote and celebrate this holiday with these Children's day quotes and slogans!
At a time when there are so many different social constructions of childhood, it's a good day to pause and reflect upon our own beliefs about childhood. What does it mean to us, and why are children so important to our societies?
1. Children's Day Slogans
Here are some great slogans for Children's Day that you could use in your school, church, or presentation:
A day to celebrate the world's children and the world's future.
Celebrate our future with the leaders of tomorrow.
A day to remember why we're all here.
Childhood is the most beautiful of all life's seasons.
Celebrate the future – today!
Celebrate the people who make our lives worth living.
Keep children innocent – today, tomorrow, forever.
A day to remember that children should be allowed to be children.
Childhood represents the good in the world. Celebrate it today!
A day to celebrate childhood: a time of wonder, discovery and play.
Celebrate what makes families – families!
All children deserve laughter, play and joy.
Children are great imitators. So give them something great to imitate.
2. Children's Day Quotes
Here are some great general quotes about children that can help focus our minds on what's important on International Children's Day:
"Children are our most valuable resource." – Herbert Hoover
"The secret of genius is to preserve the spirit of the child into old age, which means never losing your enthusiasm." – Aldous Huxley
"Children learn to smile from their parents." – Shinichi Suzuki
"A child miseducated is a child lost." – John F. Kennedy
"We cannot fashion our children after our desires, we must have them and love them as God has given them to us." – Johann Wolfgang Von Goethe
"Every child is an artist, the problem is how to remain an artist once we grow up." – Pablo Picasso
"A child can always teach an adult three things: to be happy for no reason, to be always busy with something and know how to demand with all his might what you want." – Paulo Coelho
"The first happiness of a child is to know that he is loved." – Don Bosco
"Every child comes with the message that God is not yet discouraged of man." – Rabindranath Tagore
"Childhood is a short season." – Helen Hayes
"Every child born into the world is a new thought of God, an ever fresh and radiant possibility." – Kate Douglas Wiggin
"Children make your life important." – Erma Bombeck
"Do not erase the designs the child makes in the soft wax of his inner life." – Maria Montessori
"In the happiest of our childhood memories, our parents were happy, too." – Robert Brault
"All any child needs is the protection of loving parents and an alternative source of information." – Robert Brault
"Children are natural Zen masters; their world is brand new in each and every moment." – John Bradshaw
"Hugs can do great amounts of good — especially for children." – Princess Diana
"The best way to make children good is to make them happy." – Oscar Wilde
"You can learn many things from children. How much patience you have for instance." – Franklin P. Jones
"Children are the hands by which we take hold of the heaven." – Henry Ward Beecher
"Children are likely to live up to what you believe of them." – Lady Bird Johnson
"There can be no keener revelation of a society's soul than the way in which it treats its children." – Nelson Mandela
"Treat your kid like a darling for the first five years. For the next five years, scold them. By the time they turn sixteen, treat them like a friend. Your grown up children are your best friends." – Chanakya
"Children have never been very good at listening to their elders, but they have never failed to imitate them." – James A. Baldwin
"The greatest legacy one can pass on to one's children and grandchildren is not money or other material things accumulated in one's life, but rather a legacy of character and faith." – Billy Graham
"We could never have loved the earth so well if we had had no childhood in it." – George Eliot
"You must know that there is nothing higher and stronger and more wholesome and good for life in the future than some good memory, especially a memory of childhood, of home. People talk to you a great deal about your education, but some good, sacred memory, preserved from childhood, is perhaps the best education." – Fyodor Dostoyevsky
"The greatest sign of success for a teacher… is to be able to say, 'The children are now working as if I did not exist.'" Maria Montessori
"Having children is my greatest achievement. It was my saviour. It switched my focus from the outside to the inside. My children are gifts, they remind me of what's important." – Elle Macpherson
"A person's a person, no matter how small." – Dr. Seuss
"We worry about what a child will become tomorrow, yet we forget that he is someone today." – Stacia Tauscher
3. Quotes that show that Children are the Future
Sometimes it's good to provide a quote about children being the future. This can help focus our minds on why a day to celebrate childhood is important:
"It's not our job to toughen our children up to face a cruel and heartless world. It's our job to raise children who will make the world a little less cruel and heartless." ― L.R. Knost
"I have a dream that my four little children will one day live in a nation where they will not be judged by the color of their skin, but by the content of their character." – Martin Luther King
"Let us sacrifice our today so that our children can have a better tomorrow." – A. P. J. Abdul Kalam
"Children are one third of our population and all of our future." – Select Panel for the Promotion of Child Health
"Children are the living messages we send to a time we will not see." – John W. Whitehead
4. Quotes about Childhood Innocence
Children are precious and need to be nurtured and protected. Use this Children's Day to remind people to care for children:
"There is no seven wonders of the world in the eyes of a child. There are seven million." – Walt Streightiff
"Childhood should be carefree, playing in the sun." – Dave Pelzer
"Because children grow up, we think a child's purpose is to grow up. But a child's purpose is to be a child." – Tom Stoppard
"Everything is ceremony in the wild garden of childhood." ― Pablo Neruda
"It is time for a return to childhood, to simplicity, to running and climbing and laughing in the sunshine, to experiencing happiness instead of being trained for a lifetime of pursuing happiness. It is time to let children be children again." – L.R.Knost
There is a garden in every childhood, an enchanted place where colors are brighter, the air softer, and the morning more fragrant than ever again. ~Elizabeth Lawrence
"To me there is no picture so beautiful as smiling, bright-eyed, happy children; no music so sweet as their clear and ringing laughter." – P. T. Barnum
"The soul is healed by being with children. – Fyodor Dostoyevsky
"The fundamental condition of childhood is powerlessness." – Jane Smiley
"No matter what happens, always Keep your childhood innocence. It's the most important thing." – Federico Fellini
"Pretty much all the honest truth telling there is in the world is done by children." – Oliver Wendell Holmes
5. Quotes about Raising Children
Raising strong, powerful and well-balanced children is hard. Use these quotes as a reminder for parents and teachers about the importance of raising good children:
"It is easier to build strong children than to repair broken men." – Frederick Douglass
"I think that the best thing we can do for our children is to allow them to do things for themselves, allow them to be strong, allow them to experience life on their own terms, allow them to take the subway… let them be better people, let them believe more in themselves." – C. JoyBell
"We cannot always build the future for our youth, but we can build our youth for the future." – Franklin D. Roosevelt
"Our children can achieve great things when we set high expectations for them." – Jeb Bush
"The greatest gifts you can give your children are the roots of responsibility and the wings of independence." – Denis Waitley
"I have found the best way to give advice to your children is to find out what they want and then advise them to do it." – Harry S. Truman
"The move towards the extension of personhood to children is already underway, and is utterly, completely and totally unstoppable!" – Stefan Molyneux
Final Thoughts
International Children's Day is an opportunity to celebrate children around the world. They're our future, but they're also an important part of our present. Raising balanced and happy children with strong character is so important to our world. Use these quotes and slogans to celebrate International Children's Day this year!
>>>RELATED POST: HOW TO WRITE A THANK YOU MESSAGE TO YOUR TEACHER
>>>RELATED POST: THE BENEFITS OF PLAY-BASED LEARNING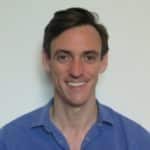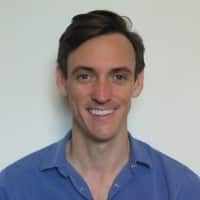 Dr. Chris Drew is the founder of the Helpful Professor. He holds a PhD in education and has published over 20 articles in scholarly journals. He is the former editor of the Journal of Learning Development in Higher Education. [Image Descriptor: Photo of Chris]