Teachers have been working hard this year. It's been a harder year than most for teachers as they've had to adjust to new rules around keeping safe distances between teachers and students.
So, it's a great idea to send your teacher a thank you message to let them know their hard work has been noticed. Below are my top 12 thank you messages, hand-written for this crazy 2021 school year.
Best Thank you Teacher Messages for 2022
| What You're Grateful For | Thank you Teacher Message |
| --- | --- |
| Their guidance | Thank you for your kindness and guidance this week as you have helped us get comfortable back in classrooms after a difficult summer. |
| Putting minds at ease | This year has been so uncertain and difficult for everyone. I want to thank you for helping put our minds at ease as we come back for the 2022 school year. |
| Their hard work | I can only imagine that this has been an incredibly difficult year for you to prepare for. I wanted to send a quick note to let you know we appreciate all you have done for us in this first week and we're so looking forward to having you as our teacher in 2022! |
| Supportive teacher | We were so nervous about starting school again this year, but you've been such a supportive teacher, and we're now really looking forward to the year ahead with you! |
| Going above and beyond | Wow, you've gone above and beyond this week to help make the transition back to school as stress-free as possible. I'm sure it hasn't been easy for you, so I'm so grateful for your help this week. |
| Your child's excitement | My daughter has been coming home from school so excited about her new teacher. Thank you! It's amazing to see the joy of learning on her face already. |
| Adjusting to new classroom requirements | With the new classroom layout requirements this year, it must have been a particularly hard start to the year for you. Thank you for making it all that little bit easier for the rest of us! |
| Putting a smile on students' faces | Thank you Mrs. Jones for putting a smile on the children's faces this year. With the new changes for this new school year, it's been great to see how you've been able to adjust and still keep a focus on the students. |
| Good social experience for a child | After a long time without social interaction with other children, we were so worried for our son heading back to school. When he came home with stories of how much fun he's been having we were so relieved. Thank you so much for making him feel comfortable at school already! |
| You want to offer them your support | I just wanted to send you a quick message to let you know we understand how difficult this first week must have been for you. I want to say thank you, and if there's anything we can do to help, please don't hesitate to reach out. |
| Excellent teacher-parent communication | This is a quick thank you note to say we've been loving the new routines we can see you're setting in place already. Our daughter is settling in better than we could have imagined. Thank you! |
Not only is sending your teacher a message a nice thing to do, it can also help make sure you keep up a positive relationship into the future.
You never know when you'll need that teacher in the future (perhaps for a letter of recommendation!)
Here is the full shortlist of ideas for short thank you notes you can write to your teacher.
Related Article: Examples of Feedback for Teachers (From Parents)
A List of Thank you Messages for Teachers
1. Sweet and heart touching Messages for Teachers from Students
Teacher, you always had faith in me even when I didn't. Thank you for helping me through this year of school. I couldn't have done it without you.
Teachers are our second parents, friends and confidantes. Thank you for all that you've done for me this year. I hope we stay in touch for a long time to come.
Your patience is second to none! I had so much trouble with some of the difficult parts of class this year, but you stuck by me and had faith that I'll get there in the end. Thank you!
You are a true godsend! You've got all of the best qualities of a good teacher. Without you, I wouldn't have made it through.
The thing I loved most about having you as my teacher was that you made me laugh when I was sad and believe in myself when I was struggling.
Also need a Gift for a Teacher?



Check the price on Amazon.
I recommend this great stamp kit. I love receiving stamps! It's a great practical gift that I can use to brighten up my teaching.
As an Amazon associate I earn from qualifying purchases.
You have gone above and beyond this year to support me. Thank you for getting me over the hurdles, having faith in my abilities, and having the skills to get me where I needed to go.
Hi! You may not have realized it, but you were an inspiration to me throughout this school year. Your passion for the topic really rubbed off on me, and other students too! Thanks so much.
Just a happy note to you today: you were born to be a teacher! Your patience is endless and your passion is so evident. Thanks a million!
You were so generous with your time when I was struggling with the last exam. Thank you so very much, and I hope this note reminds you just how much you are appreciated.
Read Also: 31 Best Thank you Gifts for your Professor
A teacher is a guide and a compass. You've shown me the path to success and walked with me along the way. Your high expectations in the classroom have helped give me confidence in myself. Thanks so much for all you've done.
You had to juggle so much with our class, but we appreciate how hard you worked for us! Thank you so much for all of what you've done.
This is a quick note to let you know you were the absolute best teacher I've ever had! You motivated and inspired me to do my best and your answers to my questions were always clear as day. Thank you so much!!!
Your classes are just so inspirational! I've never had a teacher like you, and for that, I'm so, so thankful every day!
Sometimes I go to classes and am so bored and deflated. But when I go to your classes, I leave energized and excited. You're what a teacher is supposed to be – thanks for the motivation!
2. Thank you to Teacher at end of First Week (from a Student)
Hi, it was great to meet you this week. I'm so looking forward to working with you for the rest of the year now. See you next week!
Wow, school has been so much fun! I'm really looking forward to learning from you for the rest of the year. You've been my favorite teacher so far!
Thanks for a great first week of class. The class was so inspiring and I can't wait for what's to come for the rest of the course. See you in class!
Hi! That was a really tough week! Thanks for helping us to understand it all this week, and I can't wait for what's to come in this course.
I was so scared before coming to school for this first week. Thanks for being so welcoming and making the first week so much fun.
I can't believe the first week of class is already over! It's flying by already. I just wanted to send you a quick message to say thanks so much for a great first week. I'm looking forward to the rest of the year together!
Here's another Idea for a Gift for your Teacher.



Check the price on Amazon.
A 'Thank You!' basket of chocolates is always a safe bet. Your teacher can share them with the other teachers, take them home for the family, or stock them away for themselves on a rainy day!
This first week has been so rushed and stressful, but your leadership helped steer us through. You've given me so much confidence that for the next few months we'll have a great leader to guide us. I can't wait for what's to come!
One week down and I'm more inspired today than I was a week ago! I can thank you for that. Can't wait for what's to come!
Hi! Just a quick note to say I was blown away by our classes in Week 1. You're obviously such a passionate and intelligent teacher. I can't wait to learn from you!
I've never come across a teacher like you. You speak to us like we're intelligent and capable of anything. It's such a breath of fresh air, and I can't wait to learn more from you!
3. Messages from Parents to Teachers
I can see the look of joy on my child's face every day she leaves your classroom. As a parent, there's nothing more I could ask for.
Your high expectations for our child has given him the self-confidence he needs. Thank you for believing in him and knowing he can succeed with hard work and determination.
We know our child isn't the easiest to handle, so we are so grateful that you've been a firm yet caring teacher for him. It's been great to learn from you, and to have you listen to us, over the past year.
We were over the moon when we heard you would be our daughter's teacher. And, you've lived up to all our expectations. You are a wonder!
The constant and clear communication from you throughout the year has given us so much confidence in you and your abilities as a teacher. Thank you for putting our minds at ease.
Our son can't stop raving about you and how exciting your classes are. You will remain in his heart for many years, I am sure.
You have made memories of a lifetime for our child! The creativity and enthusiasm that you brought to your lessons was appreciated, both by our child and ourselves.
It's remarkable to see the level of maturity that our son has developed since you became his teacher. Your good example and firm expectations really raised the bar for him.
You made learning come alive for our child. She would come home inspired and desperate to learn more, every single day. You've been so amazing!
Every parent hopes for a teacher who is kind, caring, and welcoming. You have that in spades! You've been unbelievably supportive this year.
You're an inspiration to our child and you've shown her just how much she can do with her life. She looks up to you so much, and we can't be happier that she's got such a great role model.
When times got tough, you were there for us. Thank you for going above and beyond with your support this year.
It's remarkable to see how much our daughter has developed academically and socially this year. You've created a classroom that's inclusive, caring, and allows children to be who they are. We can't be more grateful to you!
We could tell by the homework you were sending home that you were aware of our child's needs and always wanted to push her to do better. You've been great.
Every time we came to you with special requests, you went out of your way to make sure they were met. I know that wasn't easy for you, so thank you so much!
We can really tell you went out of your way to get to know our child and learn what they needed from you. Your special touch will not be forgotten!
4. Thank you to College Professor at end of First Year or Semester (from a College Student)
The first year of College has been so difficult. It was an enormous learning curve and your support has made it possible. Thank you and I do hope I can be in one of your classes again!
It's been so tough to find a professor who actually explains things in a way I understand I want to thank you from the bottom of my heart for giving me confidence heading into the next semester.
Your guidance and support over my first year of university has been so much appreciated. Thank you for everything you've done for me.
I just wanted to send you a quick message to let you know that you were a huge source of support over this semester. You cleared so much up for me that I was confused about. Thanks a million!
Wow that was a tough semester! I just wanted to say thanks for teaching me, and all the support you gave while I was struggling through all of the content. Looking forward to next semester!
Say Thank You with a Personalized Gift like this Coaster!



Check the price on Amazon.
You can personalize this coaster with your teacher's name or an engraved thank you message. I think this is a great idea for a parting gift for your teacher!
I never knew there was so much to learn when heading to university! You broke it down into understandable bits of information and were patient with us while we learned it all. Thank you for your time, energy and patience.
I don't think you realize it, but you were such a huge influence on me this year. You've made me so excited and passionate about the rest of my degree. Thanks so much!
There were times this year when I was thinking about dropping out, but you gave me the confidence to keep going. I'm so grateful you told me to hang on in there. See you next year!
4. Thank you to Dissertation Supervisor (from a College Student)
This dissertation was the hardest thing I've ever done, but with your guidance I made it through. Thank you!
I can't believe we made it to the end! You were right beside me all along, and for that I'm so incredibly grateful.
When we first started working together I had no idea how to do my dissertation. With your patience and support, I was able to make it through. Thanks so much! I'll never forget your kindness.
Teacher Gift Idea? Here's a Coffee Gift Pack.



Check the price on Amazon.


Many other people will be getting the teacher chocolates. Maybe, instead, go for a coffee gift pack! We work long days teaching, preparing classes, and grading papers. Coffee keeps us going!
Your support and guidance through the dissertation process wasn't only helpful – you also inspired a new passion in me! Without you it would have been impossible. Thank you!
Writing a 15,000 word thesis seemed like an impossible task at the start. You helped me to break it down and see how it was manageable if only I put my time and energy into it. Day by day, it all came together and I'm so happy with the result. Thank you so much for all you did for me!
Writing so many words was like climbing the tallest mountain!!! You walked alongside me the whole way, giving me advice and tips. You showed me how to break it down to manageable parts and used your deep knowledge to show me the way. Thanks so much!
5. Thank you to Teacher at Graduation
I can't believe we're here today! This was the hardest thing I ever did and you were there all the way. Thank you for believing in me and showing me that I should believe in myself, too!
On graduation day, I wanted to take a moment to send you a thank you note. I thought this quote was perfect for you today: "Teaching is the one profession that creates all other professions."
I'm so glad that you were able to make it to my graduation. Having you there meant a lot to me. You were by my side all along and I learnt so much from you. Thanks so much!
Teacher Gift Idea: Wooden Desk Organizer!


Check the price on Amazon.


This wooden desk organizer can help your teacher store their stationery, notepads and stamps in style. I've personally received this as a gift and I thought it was a really sweet idea. I keep mine on my desk in the classroom!
I'm about to go on to my next adventure, but can't go off without telling you first how helpful you were while I was at school. You taught me so much that I'll use in the future. Thank you from the bottom of my heart.
I have grown so much in my time at university, and you were so helpful throughout. You patiently helped me progress in my studies and always gave me great advice. Thank you and all the best in your future!
I can't believe graduation day is already here! When we first met, I had so much to learn (I still do!) But you helped me through and I'm so proud to be here today. I couldn't have done it without you. Thanks so much!
6. Thank you to Teacher for Special Support
I was having a really hard time these past few months and you were so kind throughout. Your gentle guidance and willingness to help was so important to me. Thank you! (P.S I loved your meaningful end of year report card comments).
Your door is always open and that has made so much of a difference to me over the past few months. Thank you for always being there for me. I hope this note is a little reminder of just how great a teacher you are!
When I came to you last week stressed and concerned you were so, so kind and helpful. Thank you so much for being someone I could approach and talk with in confidence.
This is a little note to let you know just how helpful you have been. You're such an amazing teacher and I hope you know that! Thank you!
I needed special help this past few weeks and you really came through for me. Thanks for getting me through. I won't forget your kindness.
I didn't know who to approach for help when I was struggling. I'd heard you were a welcoming and kind teacher, so I came to you. I'm so glad I did. Thanks for everything you've done for me!
7. Inspiring and heart Touching Quotes for your Thank you Message to your Teacher
I read this quote and thought of you: "A good teacher, like a good entertainer first must hold his audience's attention, then he can teach his lesson." You're a true entertainer and a great teacher. Thanks for being awesome!
Here's a quote that explains you perfectly: "I like a teacher who gives you something to take home to think about besides homework." I always leave your classes thinking ideas through over and over again!
It's been a while since you were my teacher, but I still remember you so well! I read this quote and you were the teacher that came to mind: "Everyone who remembers his own education remembers teachers, not methods and techniques. The teacher is the heart of the educational system."
Or, try these quotes:
A quote for you today: "If you want to build a ship, don't drum up people together to collect wood and don't assign them tasks and work, but rather teach them to long for the endless immensity of the sea." Thanks for teaching me to long for adventure, a bright future, and to become the best person I can be.
I read this quote the other day: "A good teacher can inspire hope, ignite the imagination, and instill a love of learning." You gave me all three.
Final Thoughts
A thank you letter to your teacher can brighten their day. Consider writing a short handwritten note and accompanying it with a box of chocolates. It'll help your teacher remember and appreciate you as a sweet and thoughtful student!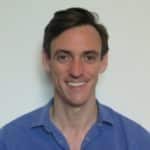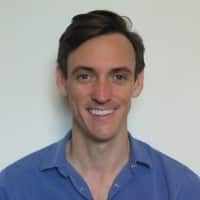 Dr. Chris Drew is the founder of the Helpful Professor. He holds a PhD in education and has published over 20 articles in scholarly journals. He is the former editor of the Journal of Learning Development in Higher Education. [Image Descriptor: Photo of Chris]