The first words of a paragraph are crucial as they set the tone and inform the reader about the content that follows.
Known as the 'topic' sentence, the first sentence of the paragraph should clearly convey the paragraph's main idea.
This article presents a comprehensive list of the best words to start a paragraph, be it the first, second, third, or concluding paragraph.
Words to Start an Introduction Paragraph
The words you choose for starting an essay should establish the context, importance, or conflict of your topic.
The purpose of an introduction is to provide the reader with a clear understanding of the topic, its significance, and the structure of the ensuing discussion or argument.
Students often struggle to think of ways to start introductions because they may feel overwhelmed by the need to effectively summarize and contextualize their topic, capture the reader's interest, and provide a roadmap for the rest of the paper, all while trying to create a strong first impression.
Choose one of these example words to start an introduction to get yourself started:
The debate surrounding [topic]…
[Topic] has garnered attention due to…
Exploring the complexities of [topic]…
The significance of [topic] lies in…
Over the past decade, [topic] has…
The critical question of [topic]…
As society grapples with [topic]…
The rapidly evolving landscape of [topic]…
A closer examination of [topic] reveals…
The ongoing conversation around [topic]…
Don't Miss my Article: 33 Words to Avoid in an Essay
Words to Start a Body Paragraph
The purpose of a body paragraph in an essay is to develop and support the main argument, presenting evidence, examples, and analysis that contribute to the overall thesis.
Students may struggle to think of ways to start body paragraphs because they need to find appropriate transition words or phrases that seamlessly connect the paragraphs, while also introducing a new idea or evidence that builds on the previous points.
This can be challenging, as students must carefully balance the need for continuity and logical flow with the introduction of fresh perspectives.
Try some of these paragraph starters if you're stuck:
Building upon previous research…
As [source] suggests, [topic]…
Analyzing [topic] through [theory]…
Considering the impact of [policy]…
Delving deeper into [topic]…
Drawing from [author]'s findings…
[Topic] intersects with [related topic]…
Contrary to popular belief, [topic]…
The historical context of [topic]…
Addressing the challenges of [topic]…
Words to Start a Conclusion Paragraph
The conclusion paragraph wraps up your essay and leaves a lasting impression on the reader.
It should convincingly summarize your thesis and main points. For more tips on writing a compelling conclusion, consider the following examples of ways to say "in conclusion":
In summary, [topic] demonstrates…
The evidence overwhelmingly suggests…
Taking all factors into account…
In light of the analysis, [topic]…
Ultimately, [topic] plays a crucial role…
In light of these findings…
Weighing the pros and cons of [topic]…
By synthesizing the key points…
The interplay of factors in [topic]…
[Topic] leaves us with important implications…
Complete List of Transition Words
Above, I've provided 30 different examples of phrases you can copy and paste to get started on your paragraphs.
Let's finish strong with a comprehensive list of transition words you can mix and match to start any paragraph you want:
Firstly, …
Secondly, …
Thirdly, …
In addition, …
Furthermore, …
Moreover, …
On the other hand, …
In contrast, …
Conversely, …
Despite this, …
However, …
Nevertheless, …
Although, …
As a result, …
Consequently, …
Therefore, …
Thus, …
Additionally, …
Simultaneously, …
Meanwhile, …
In comparison, …
Comparatively, …
As previously mentioned, …
For instance, …
For example, …
Specifically, …
In particular, …
Notably, …
Significantly, …
Interestingly, …
Surprisingly, …
Importantly, …
According to [source], …
As [source] states, …
As [source] suggests, …
In the context of, …
In light of, …
Taking into consideration, …
Given that, …
Considering the fact that, …
Bearing in mind, …
To illustrate, …
To demonstrate, …
To clarify, …
To put it simply, …
In other words, …
To reiterate, …
As a matter of fact, …
In fact, …
Undoubtedly, …
Unquestionably, …
Without a doubt, …
It is worth noting that, …
One could argue that, …
It is essential to highlight, …
It is important to emphasize, …
It is crucial to mention, …
When examining, …
In terms of, …
With regards to, …
In relation to, …
As a consequence, …
As an illustration, …
As evidence, …
Based on [source], …
Building upon, …
By the same token, …
Equally, …
In the same vein, …
In support of this, …
In line with, …
To further support, …
To substantiate, …
To provide context, …
To put this into perspective, …
Tip: Use Right-Branching Sentences to Start your Paragraphs
Sentences should have the key information front-loaded. This makes them easier to read. So, start your sentence with the key information!
To understand this, you need to understand two contrasting types of sentences:
Left-branching sentences, also known as front-loaded sentences, begin with the main subject and verb, followed by modifiers, additional information, or clauses.
Right-branching sentences, or back-loaded sentences, start with modifiers, introductory phrases, or clauses, leading to the main subject and verb later in the sentence.
In academic writing, left-branching or front-loaded sentences are generally considered easier to read and more authoritative.
This is because they present the core information—the subject and the verb—at the beginning, making it easier for readers to understand the main point of the sentence.
Front-loading also creates a clear and straightforward sentence structure, which is preferred in academic writing for its clarity and conciseness.
Right-branching or back-loaded sentences, with their more complex and sometimes convoluted structure, can be more challenging for readers to follow and may lead to confusion or misinterpretation.
Take these examples where I've highlighted the subject of the sentence in bold. Note that in the right-branching sentences, the topic is front-loaded.
Example 1:
Right Branching: Researchers found a strong correlation between sleep and cognitive function after analyzing the data from various studies.
Left-Branching: After analyzing the data from various studies, a strong correlation between sleep and cognitive function was found by researchers.
Example 2:
The novel was filled with vivid imagery and thought-provoking themes, which captivated the audience from the very first chapter.
Captivating the audience from the very first chapter, the novel was filled with vivid imagery and thought-provoking themes.
Conclusion
The words you choose to start a paragraph are crucial for setting the tone, establishing context, and ensuring a smooth flow throughout your essay.
By carefully selecting the best words for each type of paragraph, you can create a coherent, engaging, and persuasive piece of writing.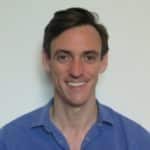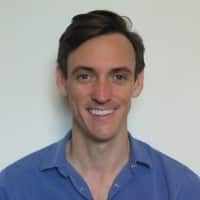 Dr. Chris Drew is the founder of the Helpful Professor. He holds a PhD in education and has published over 20 articles in scholarly journals. He is the former editor of the Journal of Learning Development in Higher Education. [Image Descriptor: Photo of Chris]