There are many types of words not to use in an essay. Today I want to talk to you about just three types. I'll also provide you with 33 examples of words not to use in your essay to give you an idea of the sorts of words to look out for.
I'll break these 33 words up into three sets:
One major place where many students fall down is that they don't realize that the ideal essay writing format is very different from other writing styles. If you're writing like a journalist, blogger, or fiction writer, you're probably losing yourself marks.
Students keep trying to write essays that excite, engage, and dazzle their marker through exquisitely crafted prose.
That won't work.
Your marker doesn't want to be excited or dazzled through Shakespearian verse.
In fact, your marker likely isn't even reading most of your essay the way you think.
They're not sitting down with a nice cup of tea for an afternoon of entertainment. Essay marking is serious business. Your marker has a stack of 20, 50, or even 100 assignments to mark over the space of two weekends – weekends when they'd much rather be skiing (trust me, I know this all too well).
Your marker is therefore trying to assess how well you know the information, and whether you've presented it in a critical, insightful, and balanced way.
They're scanning through your work as fast as they can, and those superb adjectives you ummed and ahhhed over for hours are probably irritating the heck out of your frazzled marker.
How Would you Describe your Essay?
Focus on being 'critical', 'insightful', and 'balanced'. Do not make the mistake of trying to be 'engaging', 'exciting', and 'entertaining'.
In fact, the more you try to excite or sell a position to your marker through superlative language, the more they'll roll their eyes.
Your marker is going to make a decision in about the first 3 minutes of their marking what grade they'll give you. The language you use in the first few paragraphs matters. A lot.
Your marker is going to want to know, in as short a time as possible:
Do they understand the issue?
Have they got a balanced perspective on the issue?
Have they looked at it from several different angles?
With this in mind, you're going to want to start removing some of those superlative essay words that you're accustomed to using in your nightly diary.
Here are thirty-three words to stop using. Immediately.
Set 1: Exaggerated Words not to use in an Essay
Exaggerated words are words not to use in your essay. Exaggerated language makes you sound like you're selling your teacher a shoddy used car.
In academia we call these exaggerated words 'Boosters', and research shows students who use them too much tend to have lower grades.
Instead, you want to look like you're very soberly stated the cases for and against a particular point. That same research study noted above highlighted that sober analysis tends to get higher grades.
Therefore, try not to provide the impression that you've exaggerated.
One of the biggest mistakes students make when writing an essay is overstating their claims. Students think their goal is to present a powerful exposition that will overwhelmingly convince their marker of one fact or another.
In reality, a truly critical thinker – even in an argumentative or critical essay is critical of both themselves and others.
Therefore, they don't overstate one side of any argument. Even when they come to a conclusion at the end of their piece, it's after picking apart the flaws and problems with all sides of an argument.
With this in mind, you don't want to come across as a snake oil salesman. Here are some over-the-top words you might want to leave out of your next essay:
Avoid These 11 Exaggerated Phrases:
Amazing Ground Breaking Absolute Best Absolute Worst Thoroughly Convincing Look no Further Miraculous Superb Unbelievable Sensational Exceptional
Similarly, try not to use the most dramatic statistics that don't seem to pass the common-sense test. If you do identify an overwhelmingly powerful statistic, search for one that seems more grounded or understated.
You can present a seemingly over-the-top statistic alongside a less overwhelming statistic to show that there is disagreement within a topic. Even if both statistics seem to support a statement, present them side-by-side to show how even people who agree on big-picture issues disagree on some of the minor points.
Showing the small differences between different scholarly sources you have read is one of the best ways to show that you have come up with deep, thoughtful, and insightful 'critical commentary' about a topic. It also shows that you haven't gotten carried away believing something wholeheartedly in a way that appears thoughtless.
Read Also: 13+ Examples Of The Word "Academic" In A Sentence
Set 2: Assertive Words not to use in an Essay
We don't completely, unequivocally, and unrefutably know anything. Therefore, nothing is ever 'confirmed'.
Even the 'Theory' of gravity is just a theory – and indeed, it's changed and been updated many, many times since Isaac Newton got hit on the head by that apple.
Indeed, the idea that we never really know something to be completely true forms the basis of university thought. It dates way back to scholars such as Nicolaus Copernicus who, in 1514, proposed that the sun revolved around the earth.
Back then, this was a preposterous assertion! Everyone knew, was absolutely certain, that the earth was the center of the universe. The sun woke up in the morning and went to bed at night – that's the way the world was.
However, by making observations of the positions of the stars at night, Copernicus showed us that we could observe that it was not the sun that was moving through space – it was us!
Copernicus showed us that we had to let our observations shape our beliefs. Thinking something is true – no matter how much it seems to be! – is not enough. We should always leave our minds open to new ideas.
Copernicus's contemporary, Francis Bacon, called this new way of thinking skepticism.
Nowadays, students are taught to always be skeptical. We, therefore, aim not to use words that leave no room for new data to emerge to change our minds.
Take a look at some words that are overly certain, and consider replacing them with more skeptical terms:
| | |
| --- | --- |
| Avoid These 11 Assertive Phrases: | Instead Use… |
| Confirms | Supports |
| Knows | Argues |
| Proves | Identifies |
| Settles the Debate | Agrees |
| True Facts | Shows |
| Irrefutable | Emphasises |
| Undeniable | Defends |
| With Absolute Certainty | Current Scientific Consensus |
| Without a Doubt | Backs Up |
| Certainly | Reinforces |
| Incontrovertibly | Highlights |
Set 3: Emotional Words not to use in an Essay
Emotional language is a sign of lack of critical thinking. Emotional words are therefore a big fat red flag for your teacher. You want to make it appear as if you have come to your position in an essay through the use of objective and thoughtful research.
This is very hard when an issue is inherently emotive. I used to teach a course on Child Protection. In this course I found it very difficult to get my students to stop using language like 'disgusting', 'abhorrent', and 'repulsive' to describe abusive behavior towards children.
"Look," I would tell them, "I know that abusive behavior is disgusting – we all in this room agree on that. But you need to be a professional, objective juror. Explain to me the effects of child abuse through facts and research. Show facts, not feelings. In your essay, keep your emotional language out of it."
Simply speaking, emotional language makes it appear to your marker that you are susceptible to researcher bias. A more sober analysis will be more much convincing.
Here are some words to avoid at all costs:
Avoid These 12 Emotional Words:
Disgusting Beautiful Gorgeous Perfect Repulsive Abhorrent Disagreeable Sickening Absurd Ridiculous Unintelligent Stupid
You might notice I didn't provide you with possible alternative words in the table above. The reason is simple: remove superlative adjectives and adverbs, and don't replace them with anything.
Many of my students complain that I'm asking them to be boring. It's true, to an extent. In essay writing (unlike journalistic or blog writing), you need to take your 'voice' out of the writing.
You need to let the way you sorted and presented the data do the talking for you. For some tips on this, you might want to have a look at our post on paragraphs where we outline the ideal paragraph formula to achieve the best results in your essays.
Summing Up
In this post, I have outlined three types of words to avoid in essays, with examples. I have highlighted that you should avoid these three types of words:
Three types of Words to Avoid
Exaggerated Words
Emotional Words
Assertive Words
The above 33 examples are just a start: keep your mind active when editing your work and try to pick out these three types of words.
Essay writing is supposed to be succinct, clear, and to-the-point. It should be analytical and critical. However, it should do this calmly and professionally. By exaggeration, being emotional, and being assertive, you are doing yourself a disservice.
(You might also want to brush up on tautologies so you avoid using them in essays, too!)
By paying attention to your word choice, you can start to build your marks. Sometimes it's more important to focus on words to avoid than words to include.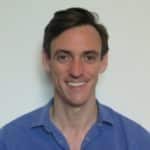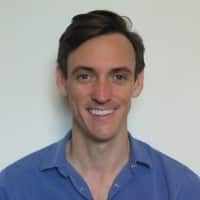 Dr. Chris Drew is the founder of the Helpful Professor. He holds a PhD in education and has published over 20 articles in scholarly journals. He is the former editor of the Journal of Learning Development in Higher Education.