Writing an essay is a lot like participating in a debate. You have a main point that you want to make, and you need to support it. So, the question is: how do you support your main point?
The best way is to provide evidence.
Evidence can come from many sources and take many forms, but generally speaking, there are six types of evidence.
Each type of evidence may carry more weight than others. Choosing which type of evidence to use depends on the purpose of the essay and the audience.
For example, for essays in psychology or sociology that will be read by professors, evidence from research papers and statistics will be suitable, and expected.
However, if writing for the general public, evidence in the form of quotes from experts or testimonials from people involved in the subject may be more effective.
Ideally, it is good to have a mix of the different types of evidence so that the essay is well-rounded.
Using various types of evidence also shows the reader that you have researched the topic thoroughly. That will add credibility to the essay as a whole and instill an impression that the author is competent and trustworthy.
Here is a brief description of the six main types of evidence.
You Might Also Like: Transition Words for Providing Evidence in Essays
Types of Evidence in Writing
1. Anecdotal Evidence
Anecdotal evidence comes from personal experience. It can involve a story about something that happened to you, or an observation you made about friends, relatives, or other people.
An informal interview with someone affected by the topic you are writing about is also a form of anecdotal evidence. That interview may have been conducted by the author of the essay or presented on a news program.
Although it is not considered very strong evidence, it does have a purpose. Describing a personal experience early in the essay can help establish context, show relevance of the subject, or be a way to build a connection with the audience.
In some cases, anecdotal evidence can be quite effective. It can reveal deeply personal or emotional elements of a phenomenon that are very compelling. Not all essays need to be full of scientific references and statistics to be effective at making a point.
See More: 19 Anecdotal Evidence Examples
2. Testimonial Evidence
Offering the opinion of an expert is referred to as testimonial evidence. Their opinion can come from an interview or quote from a book or paper they authored.
The words of someone who is considered an expert in a subject can provide a lot of support to the point you are trying to make. It adds strength and shows that what you are saying is not just your opinion, but is also the opinion of someone that is recognized and respected in the subject.
If that expert has an advanced degree from a notable university, such as Princeton or Stanford, then make sure the reader knows that. Similarly, if they are the president or director of an institution that is heavily involved in the subject, then be sure to include those credentials as well.
If your essay is for an academic course, use proper citation. This often involves indicating the year of the quote, where it was published, and the page number where the quote comes from.
Finally, if quoting an expert, choose the quote carefully. Experts sometimes use language that is overly complex or contains jargon that many readers may not understand. Limiting the quote to 1 or 2 sentences is also a good idea.
3. Statistical Evidence
Statistical evidence involves presenting numbers that support your point. Statistics can be used to demonstrate the prevalence and seriousness of a phenomenon.
When used early in the essay, it informs the reader as to how important the topic is and can be an effective way to get the reader's attention.
For example, citing the number of people that die each year because they weren't wearing a seat belt, or the number of children suffering from malnutrition, tells the reader that the topic is serious.
In addition to stating statistics in the body of the essay, including a graph or two will help make the point easier to understand. A picture can be worth a thousand words also applies to graphs and charts.
Graphs and charts also create a sense of credibility and add an extra punch of strength to your arguments.
Statistics can also be used to counter common misconceptions. This is a good way to clear the air right away regarding an issue that may not be well understood or in which there has been a lot of misinformation presented previously.
When presenting statistics, establish credibility by citing the source. Make sure that source is reputable. Scientific publications or well-respected organizations such as the CDC are good examples.
If your essay is for an academic assignment, then be sure to follow the publication guidelines for that discipline. Papers in business, sociology, and law have different rules for how to cite sources.
As persuasive as statistics can be, beware that many readers may be suspicious. There is a belief among some people that statistics are often faked or manipulated. This is due, in part, to many people not understanding the peer-review process that occurs before scientific papers are published.
4. Textual Evidence
Textual evidence comes directly from a source document. This could be a literary work or historical document. It is frequently used in an argumentative essay or as part of a compare-and-contrast type of academic assignment.
For example, if conducting a character analysis of a character in a novel, then identifying key sentences that provide examples of their personality will help support your analysis.
There are several ways of incorporating textual evidence: quoting, paraphrasing, and summarizing.
Quoting statements from the character themselves can be used to demonstrate their thought processes or personality flaws. Likewise, using the words of the author that describe the character will add support to your premise.
Paraphrasing involves conveying the points in the source document by using your own words. There is usually a degree of correspondence between the amount of text in the document and the paraphrased version. In other words, if your paraphrased version is longer than the section in the source document, then you should try again.
Summarizing involves condensing the text in the source document to its main points and highlighting the key takeaways you want the reader to focus on.
5. Analogical Evidence
An analogy is an example of a situation, but presented in a different context. Using an analogy is a great way to explain a complicated issue that is simpler and easier to digest.
Medical doctors often use analogies to describe health-related issues. For example, they might say that getting a yearly medical exam from your primary physician is like taking your car to the mechanic once a year to make sure everything is running okay.
One rule of thumb about analogies is that the simpler they are, the more easily understood. The analogy should have a degree of similarity with the issue being discussed, but, at the same time, be a bit different as well. Sorry about that; it's a balance.
Be careful not to use an analogy that is too far-fetched. For example, comparing the human body to the universe is too much of a stretch. This might confuse the reader, make them feel frustrated because they don't see the connection, and/or cause them to lose interest.
6. Hypothetical Evidence
Hypothetical evidence is presenting the reader with a "what if" kind of scenario. This is a great way to get the reader to consider possibilities that they may not have thought of previously.
One way to present a hypothetical is to pair it with a credible statistic. Ask the reader to consider what might happen in the context of those numbers.
Another strategy is to restate one of your arguments, and then present a hypothetical that aligns with that point. For example, if what you are saying is true, then X, Y, and Z may occur.
By providing a concrete hypothetical scenario, people can imagine what could happen. Opening a person's mindset can be the first step towards an effective and persuasive essay.
There are many examples in history of phenomenon that people never thought possible, but later turned out to materialize. For example, climate change.
In the early days of climate science, the evidence was not readily available to a convincing degree to persuade the general public. However, extrapolating into the future through the use of hypotheticals can help people consider the possibility of fossil fuels causing climate crises.
The emotional dynamics activated when thinking about the future can help open some people's eyes to different possibilities and generate concern. If only this had happened about 50 years ago.
Conclusion
Providing evidence for your main point in an essay can make it effective and persuasive. There are many types of evidence, and each one varies in terms of its strength and pertinence to the purpose of the essay.
In some situations, for example, anecdotal evidence and testimonials are sufficient to get a reader's attention. In other situations, however, such as essays in the sciences, the reader will expect to see more than just opinions of the author.
Presenting statistics from reputable sources can add a lot of strength to an essay. While a lot of people are convinced by numbers, others are not.
Using quotes, either from experts or from a source document, are also effective ways to add support to the essay's main point.
Analogies will help the reader understand a complex topic, while hypotheticals can be an effective way to get people to extend their thinking and consider what could happen if…
Incorporating several types of evidence is best. If all arguments in an essay only come from the author, it can come across as flimsy. A chair with three legs is better than a chair with two.
References
Bailey, S. (2003). Academic writing: A practical guide for students. Cheltenham, U.K.: Nelson Thornes Ltd.
Redman, P., & Maples, W. (2017). Good essay writing: A social sciences guide. Sage.
Savage, A., & Mayer, P. (2006). Effective academic writing: The short essay. Oxford: Oxford University Press.
Starkey, L. B. (2004). How to write great essays. Learning Express.
Warburton, N. (2020). The basics of essay writing. Routledge.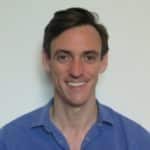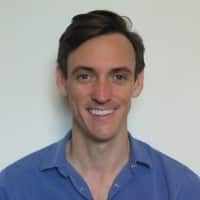 Dr. Chris Drew is the founder of the Helpful Professor. He holds a PhD in education and has published over 20 articles in scholarly journals. He is the former editor of the Journal of Learning Development in Higher Education. [Image Descriptor: Photo of Chris]