As a professor, I get thank you gifts from my students – all the time.
My favorite gift idea for a professor is this set of Globe and Telescope Bookends (jump to my review).
I never forget those students who gave me thoughtful, caring gifts.
So, it's time for me to share with you my idea of what a good thank you gift for a professor might be.
It doesn't have to be expensive. It's more important that the gift shows you've thought about your professor and what they might like or appreciate.
Here is my list of gifts for professors that you might like to consider this semester!
About The Author: Hi, I'm Chris Drew (Ph.D) and I run things around here. I'm a university professor. As an Amazon Associate I earn from qualifying purchases.
Best Gifts for Professors
1. Globe and Telescope Bookends
Okay, I want these. They'd look super good in my office. The attention to detail on these bookends is great. The base and wall are books, while the paintwork makes it look like each one was personally crafted. The globe and telescope are both classy additional props to have in a high-end professor's office.
2. Teacher Joke Book
This would be good for a professor with a dry sense of humor. Any teacher would read through these jokes and laugh knowingly. These jokes must have been written by a teacher! Your professor can leave it on their coffee table as a book for people to read while waiting to be seen during office hours. Plus, they'll probably share it around in the faculty lounge to have a laugh with all the other professors.
Read Also: 7 Best Gifts For PhD Students
3. Whiskey Glasses
So, I actually got these as a gift this year. And they were probably my favorite gift. They come in a great gift box for a really good 'unwrapping' experience. I now use them all the time whenever I have people over to my house for some drinks. I'm a big fan! Plus, they're more affordable than you'd think.
4. Care Package
Cravebox do what I think are the best care packages on the market today. They're not full of lower-end chocolate snacks. Instead, they're packed full of healthy supplies that a professor can leave in his or her drawer for days they forgot their lunch. Some snacks they come with include: Veggie Chips, Granola Bars, Popcorn and Fruit Snacks. Cravebox care packages are also very affordable compared to some competitors.
5. 'How Professors Swear' Adult Coloring Book
Adult coloring books have become really popular in the last few years. They're coloring books that often have more intricate designs than kids' books. This one's professor-themed with a whole bunch of funny phrases professors will enjoy. Note that there are a lot of swear words in this, so while I'd really appreciate it from a student, make sure you're giving it to a professor with a sense of humor.
6. Desk Organizer
Professors spend a lot of time at their desks. A desk organizer would be a great gift that'll remind them of you every time they use it. This one listed above has tons of different functions. There's a cool wooden calendar, sections for holding documents or mail, and stationery holder areas as well. I like this wooden look! Like the other items on this list, I chose this one for its great affordable price.
7. Personalized Tumbler
Most professors have a travel tumbler by their side throughout the day. We're constantly moving from one classroom to the next … then off to meetings … then tutorials with research students … then squeezing in some lesson planning … and, well, you get it. We need travel tumblers to keep our coffee hot while we're on the go. The thing I love about this one is you can customize it to your professor's name!
8. Fun Teacher Stamp Set
Okay, I actually got this gift once from another professor. She told me it will be a fun thing to use on students' papers. She was right! My students loved getting stamps that read 'great work!' on their papers. It reminded them of elementary school and it is a great talking point in class each semester. Really – teachers and students love this!
Some stamp sets on Amazon have things that talk about consulting parents, etc. which aren't really that fitted for a professor. But, this set's got a good group of generic messages that'd work well for professors and adult students.
9. Leather Bound Notebook
A leather bound notebooks is an affordable and safe gift to get for your professor. It's a classy way to say 'thank you' to your professor for all their hard work and guidance. We're constantly using notebooks to write down notes when we chat with students or during faculty meetings. I would recommend making sure you go for quality with this gift rather than a generic paper notebook. If you don't go with this leather-bound notebook but still think it's a good gift idea, make sure it's a hardcover book.
10. Teacher Wine Glass
I'm sure it would come as no surprise to you that many teachers like a tipple of wine after work. The reason I chose the above wine glass is that it comes packaged in a nice box which makes it really well 'presentable' for a … well, present. You can simply wrap this or put it in a nice bag when delivering it to your professor.
11. Set of Conversation Starters
Professors have to play host in their offices to all sorts of people: other professors, friends, students, parents, and visiting dignitaries. I'd love to have a set of conversation starters to leave in my office for someone to reach over to and have a read. I first came across these at a dinner party and they were a real hit for sparking meaningful chats.
12. Set of Coasters
A set of teacher-themed coasters is a good professor gift idea. The set of coasters could be left on their table in the office and used whenever the professor has guests in their office. If you don't like the teacher-themed novelty, now worries – just get some nice looking ones!
13. Customized Coaster!
An alternative to a teacher-themed set of coasters is to get one customized coaster that has your professor's name on it, such as "Prof. Smith's Coffee". You can also ask for a special message such as "Thanks for being a great Professor!!" This is a great personalization of the coaster gift idea.
14. Wireless Presenter with Laser Pointer
A wireless presenter is a hand-held remote that helps a professor shift slides with a click. The one listed above also comes with a laser pointer so the professor can point out specific things within the slides once they've been projected. I really wish I had this!
15. Thank You Cookies
Thank you cookies say more than a box of chocolates. This box of cookies with the 'thank you' message on the box feels much more personalized and will make your professor remember you that little bit more.
16. Themed Sticky Notes
Fun sticky notes are an affordable little gift that says 'thank you' to your professor without breaking your bank. Of course, you'll want to get some sticky notes with a fun theme – not just your bland old pack of yellow notes. The above Shakespeare themed ones are a pretty cool option.
17. Teacher Appreciation Mug
This is one of the most popular types of gifts we get. I do like a fun themed mug, though, and I tend to cycle through my favorites: one month for this mug, one month for the next. Get this gift if you notice your teacher is a coffee or tea lover.
18. Bonsai Tree
I currently have a Bonsai tree on my bookshelf and it adds so much character to my office! I always like to have a bit of greenery in my office to brighten things up a bit. Offices in universities are notoriously bland and lame, so anything that'll brighten up my office would be a great gift for me (and therefore, I assume, most other professors!).
19. Pack of 6 Office Succulents
Did I mention I like plants in my office? One of the hard things about growing plants in your office is that they'll often die on you. I find succulents are a good option as they can survive with very little maintenance. Plus, with a pack of six, your professor can spread them around their bookshelves to create a nice look in the office. A live plant is always a great gift – so give this one a go!
20. Math Clock
This math clock is great for your math, science, or physics professor. Each number has been replaced by a formula which, of course, is equal to the number it should be! Math nerds would love it – and let me tell you, math professors are the ultimate math nerds! Again, it's a great addition to a professor's office (seeing the theme here?). You might want to get some batteries to go with it so your prof can open it and use it right away.
21. Coffee Table Book
A coffee table book is always a good idea for a gift for a professor. Have a think about your professor's interests and hobbies then get a book that suits them. The above coffee table book is a nice generic one that most professors (male and female) would appreciate. It's full of great landscapes that can be gazed at on a break between classes or left on the coffee table for guests.
22. Teacher Nutritional Facts Mug
If you want your professor to know you appreciate your hard work, here's your gift. The teacher nutritional mug reads: "Hard Working: 1000%, Passion: 500%, Determination: 100%, Caring: 300%". Of course, there are thousands of different mugs out there that you can buy for your teacher, but this is one of the best and most popular.
23. Math Themed Tie
Have you noticed your professor wears quirky, cool, or different ties each day? If so, a tie is an obvious choice. This math-themed tie with a quirky giraffe on the end is a fun gift. Behind the giraffe is an image of a chalkboard with math equations written all over it. Your math professor will appreciate it, and if you ever see him around campus wearing it, you'll be over the moon!
24. 'Worst Test Answers' Book
Have you ever seen these images of bad test answers come across your Facebook screen? This book is a collection of some of the worst test answers going around. It's sure to give your professor a laugh! The book starts with young kids' answers but as the book goes on there are answers for higher and higher-grade students. It's another good book for teachers to share around in the faculty lounge or place on their coffee table for people to browse whilst waiting their turn to talk with the professor.
25. Daily Inspiration Calendar
A calendar is a good catch-all gift that tells someone you wanted to get them a little something to say thank you. This inspirational calendar adds another element to it, with daily messages of inspiration. Every time your teacher gets a lovely inspirational message, they'll be sure to think of you and be grateful for your gift!
26. Teacher Socks
In Harry Potter, Professor Dumbledore tells Harry: "One can never have enough socks." He goes on: "Another Christmas has come and gone and I didn't get a single pair. People will insist on giving me books."
These are a great set of socks that you can give your teacher to give him or her a laugh. When the teacher has their feet up at the end of the day, you can read the sole which reads: "If you can read this, this teacher is off duty."
27. Geography Themed Tie
I've already shown you a tie for a math professor. Well … if you've got a geography professor, here's one for them, too! It's a tie that has a map of the world on it. Of course, this is best for a quirky professor who you know wears a lot of different, fun ties. You may simply want to consider a plain tie or even a nice plain collared shirt if your professor is a bit more … traditional!
28. Messenger Bag
The above messenger bag would be great for a young male professor (think Ted Moseby). It'd be a lovely gift for a professor who did something really nice for you such as being your academic adviser or grad school supervisor. Have a think about whether your professor is always carrying around a laptop or if their bag is starting to get a bit old – if so, go with this gift!
29. Teach, Love, Inspire Tote Bag
The above messenger bag is a classy option for men, while this canvas tote bag is a more generic option that a female professor may appreciate. We're frequently carrying books and stacks of paper to and from campus, so a canvas tote bag like this often comes in very handy. If you're interested in getting a tote or messenger bag for a gift, consider reading our full guide on messenger and tote bags for teachers.
30. Canvas Wall Poster
I've noticed that many professors have wall posters that have motivational messages on them. They're posters that are aimed at creating a motivating atmosphere for when they have meetings with their students. So, consider giving them another wall poster to add to their office wall! This one has a good positive message I can imagine many professors using when talking to their students.
31. Bake them some Cookies!
Hey, who said you had to buy your professor a gift? I'd appreciate it so much if a student of mine just brought me in some baked cookies. It's a gift of time and love, which I personally like just as much as (if not more than) a gift my student has bought.
Read Also
Final Thoughts
So, that's my list of the 31 best thank you gifts for professors!
When choosing your gift for your professor, keep in mind your professor's personality. If they're a lighthearted, fun loving professor, then go ahead and get them something comical. If you're not sure that's a good idea, stick with something a bit safer.
You might also want to keep in mind how much the professor helped you out. If this is a professor who changed your life or was your dissertation supervisor, it's probably smart to get them something a little more classy (and potentially more expensive).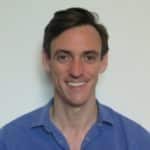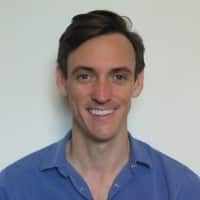 Dr. Chris Drew is the founder of the Helpful Professor. He holds a PhD in education and has published over 20 articles in scholarly journals. He is the former editor of the Journal of Learning Development in Higher Education. [Image Descriptor: Photo of Chris]