Giving feedback to teachers can help ensure your teacher does their best job to serve you and your child.
Teachers are used to feedback from parents and aware of its importance.But sometimes it's hard to know exactly what to say and how to say it.
Use these templates to get some ideas on how to give feedback to teachers that will help both you, the teacher and your child.
Key Points:
Positive feedback to teachers can help brighten a teacher's day
Negative or constructive feedback needs to be polite and collaborative
Make sure the feedback helps to improve your working relationship
Use the below templates and examples to develop your own feedback.
Related article: 51 Thank you Messages for Teachers (from Students)
Examples of Positive Feedback for your Child's Teacher
"Thank you for your hard work in supporting my son / daughter as they develop. Your patience and commitment to supporting my child has mean a lot to our family."
"With your guidance, our son / daughter has developed into a confident and capable child. Thank you for being such an important part in our child's development."
"Your expertise in teaching has put our minds at ease. We are so grateful to have you as our child's teacher."
"The past year has been difficult for our family, and you have been a stable and supportive part of our son / daughter's life through this time. Thank you from the bottom of our hearts."
"It is clear that our child's literacy and numeracy skills have developed considerably while under your care. Thank you for helping him / her to develop the skills and confidence that he / she will carry forward into the next school year."
"Our child comes home every day telling us stories about how fun it is to be in your classroom. Your play-based learning approach is amazing! Thank you for instilling this love of learning into our child. It has been such a pleasure watching him / her grow this year."
"We are well aware of the effort you put into each child in your class. Thank you for going above and beyond for our son / daughter and being such a caring and important part of our community."
"Teachers put in so much more than 9 – 5 work hours. You've shown your commitment and love for our child and put in so much of your own time and effort. You are truly a godsend!"
"Teachers require so many positive qualities like care, compassion, patience and commitment. You have all these qualities in abundance. Thank you, thank you, thank you!"
"We didn't want a teacher who simply educates our child. We wanted someone who cares for our child. By helping our son / daughter develop his / her social skills and feel confident in your classroom, you have been exactly what we were looking for. We couldn't be more thankful that we have had you in our lives."
"It's great to see how visible and accessible you are around the school. We need a teacher who is available for discussions about our child, and we've found that with you. Keep up the great work!"
"I wanted to share a sweet something to brighten your day – I asked my daughter how school is going this term and she said she LOVES you and her new friends. Thank you!"
Examples of Critical and Constructive Feedback for your Child's Teacher
"Our son came home the other day feeling like he was unsupported in your classroom. He has told us that he was distressed from something that happened in the classroom yet his complaints were dismissed. We are concerned that he has been overlooked. While we're aware that you have many children in the classroom and that you have a tough job, but we would like to request that you pay special attention to the care you provide for the children (including our son!) when they're distressed. We'd be happy to discuss this further with you by phone."
"We have noticed that what is being taught in the classroom appears to not be age appropriate. We're not happy with our child being exposed to content such as inappropriate books / images before we as the parents feel our child is ready. We would like to respectfully request that this content be removed from the classroom."
"We have not had communication from you in several weeks. We are concerned we have not been kept in the loop about what is being taught in our child's class. Would you please send out a newsletter outlining what is being taught in the class and how the students are developing at the earliest possible opportunity?"
"I wanted to get in touch with you about a concern my daughter has about her classmates. It appears there is bullying in the classroom that needs to be addressed. I am concerned that the classroom needs to become a safer and more inclusive space for our children. What intervention strategies might you be able to suggest be put in place to address this issue?"
"It has come to our attention that our child is seated near some other children who are a distraction for their learning. Please work with our child to change their seating arrangement so that their learning is not disrupted by other children."
"We are concerned that we haven't seen much progress in our child's work over the past few months. Would we please book in some time to meet with you to discuss this further. Perhaps you could share with us what is being learned in class at the moment, and how you are supporting our child's learning."
"We have noticed that the homework coming home over the past few weeks has been too hard for our child. She has not been able to complete her homework as she does not understand it. We would like to request that work be provided at a more appropriate level. We want the work to be challenging but achievable."
"The work coming home for our child over the past few weeks has been far too easy and she is becoming bored. We would like to request that more challenging work be provided so that she can move forward and meet her potential."
"Having talked with some other parents, we feel that each time we enter the classroom it is noisy, disorderly and unfocused. We are concerned that discipline needs to be restored in order for learning to take place."
"Our child is unprepared for the upcoming test. We would like to request that additional homework or schoolwork be provided so that our daughter feels more confident going into the exam. Could you please share with us insight into what you're currently doing to help prepare her for the exam?"
"Our son came home last Friday soaked and dirty from playing sports in the mid. We worry that playing in the cold rain may cause him to get sick. We would like to request that alternative indoor play arrangements be made on days when the weather is inappropriate for outdoor play."
"Our daughter is coming home telling us she is not playing with any other children during her breaks. We are worried she is being bullied in class. Can you please keep an eye out on her social interactions and report on any issues that may be taking place during class?"
Examples of Feedback for the Teacher at the end of the First Week of Class
We always get nervous when our son / daughter starts with a new teacher, but you have set our minds at ease with your focus on creating a welcoming classroom environment."
"We were so happy to hear that you would be our child's teacher this year. We can tell why you have such a good reputation in the school. The first week has gone off without a hitch, and we're excited for the year to come!"
"In this first week at school you have helped our son / daughter feel comfortable in his / her new classroom. It has been a busy week, but knowing you're there looking out for our child has been comforting to our family."
"We wanted to send through a quick note of appreciation at the end of the first week. Our child appears to have settled in well and we're happy the year has gotten off to such a positive start."
"I'm just sending through a quick note with some feedback from the first week of class. The year started off a little bumpy and our son is still a bit intimidated about class. We appreciate your hard work over the past week, and would appreciate you staying in touch about how things progress over the next few weeks. We trust that you will work hard to care for all the children in the class and provide a safe and welcoming environment."
Thanks to a Teacher after an Event
"The school play / fete / event was a great success! Thank you for putting this together for our children. They will hold this memory in their hearts for many years to come."
"Thank you for your extra work and effort in the past few weeks. Preparing for this event has required additional time above and beyond your own workload, and we wanted to let you know we're grateful for that. It really shows how you're in this job for the good of the kids."
"Wow it's been a crazy time at school! I just wanted to send in a quick note of thanks for all your work in preparing the play / fete / event. Our son loved it and keeps saying he can't wait for next year's event!"
"We wanted to let you know that while the play / fete / event had some problems, we do appreciate the hard work you put in. Hopefully next year we'll sort out some of the initial teething issues and it'll be more and more successful each year from hear on out!"
"It was so great to see our beautiful daughter on stage singing with her friends at the play. Thank you so much for making this happen and for all the memories this has created for our child and ourselves. It was a smashing success!"
Feedback to a Teacher after Receiving a Report Card
"Thank you for taking the time to write personalized information on our child's report card. It is good to see how they are progressing in their learning. Your time and effort in teaching our child is appreciated by myself and my husband. I was wondering if we could take some time to discuss in person how we can work together to address some of the issues that you have raised. Do you have some time available one day after class next week?"
"Thank you for the report card that you completed for our child last week. We are happy to see how she is progressing. We are concerned about some of the lower scoring criteria for our child, especially because we did not have advance warning that these lower scores were coming. We would like to meet soon to discuss how to move forward and improve these scores. Could you suggest a time that we could come in to meet with you?"
"Thank you for the report card that you have prepared for our child. While we appreciate the brief report on the progress of our son, we'd like some more personalized input. Could you please share with us some personal insights into our son's progress academically and socially this year?"
"Hi, we just wanted to leave you a quick note to say my husband and I are thankful for the meaningful report card comments you provided for our son. We're so glad to see he is progressing well in class with you. We look forward to a positive working relationship for the remainder of the school year!"
Examples of Feedback to the Principal
"We wanted to send you a quick note to say that we're so glad to have chosen your school for our child. Your leadership in creating a positive learning atmosphere across the whole school is very much appreciated and we look forward to a great relationship for the years to come!"
"We wanted to pass on our concerns about some changes taking place in the school this year. The teachers are never available anymore after the new policies have been implemented and our children say they are less happy with their classrooms. If the school spirit does not improve shortly, we will have little choice but to remove our child from the school."
"We wanted to let you know of some concerns we've had about our child's teacher. We have shared those concerns with the teacher, but as the supervisor, we wanted you to know as well. We were wondering if you could sit them down and have a discussion about our concerns about the lack of discipline in the classroom?"
"Hi. After giving our child's teacher the time and patience to settle our child into her class, there still appears to be a clash between our child and her teacher. We would like to request that she be moved to the other class with the more experienced educator. Hopefully this will help our child start again with a blank slated. We'd be happy to discuss this more with you in person."
"I wanted to send you a note to let you know that we (and other parents) are disappointed with the new direction the school is taking. There seems to be a fall in morale among parents and teachers, and we're concerned that this is impacting our children's happiness in the school. Please re-focus on creating a happy learning environment for our children."
"Hi, I'd like to get in touch about some concerns we have about our son's teacher. We are worried that the class is very unstructured and disorganized. Our child needs a clearer and more organized timetable to help him in his learning. We are hoping to get your help in getting the classroom teacher to provide a more structured learning environment. Can you help us with this?"
Examples of Feedback from Parents to a New Teacher
"Hi, it's so great to see you've come into teaching with such enthusiasm for your profession! You've set high expectations for our child and we think she'll meet them! I wanted to let you know you're doing a great job and we support you so much in what you're doing. We look forward to working with you more throughout the school year!"
"Hi, thanks so much for teaching our son this term! We wanted to get in touch with some feedback and to let you know of a few small concerns. We think you've done such a great job getting our child excited about school. However, we're also a little concerned about the lack of discipline in the classroom. We'd like our son to work in a more structured, calm learning environment. We were hoping you'd be able to provide a more controlled environment next term, including through more structured classroom table layouts and preventing unfocused chatter."
"Hi, we'd like to get in touch to say you're doing a great job in your first year of teaching. Our daughter loves to come to class every day. We only ever hear about class from her, though. Would it be possible to provide more newsletters or direct communication between yourself and the parents next term?"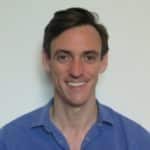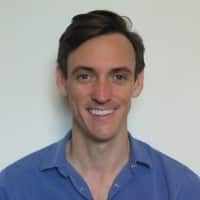 Dr. Chris Drew is the founder of the Helpful Professor. He holds a PhD in education and has published over 20 articles in scholarly journals. He is the former editor of the Journal of Learning Development in Higher Education. [Image Descriptor: Photo of Chris]