The best way to set professional development goals is to use the SMART framework.
The SMART goalsetting framework ensures your goals are well thought-out, and overall, more likely to succeed.
Here's the framework:
Specific: Your goal needs to be specific. A specific goal clearly describes what you want to achieve, detailing exactly where you want to end up.
Measurable: You need to know how to measure your goal. A measurable goal means you have a way to gauge your progress and know definitively when the goal has been reached.
Achievable: Your goal needs to be in the Goldilocks zone – not too easy, not too hard. An achievable goal is realistic and attainable, meaning it's within your capabilities and resources.
Relevant: Your goal needs to be relevant to your work. If you went into your performance meeting and told your boss that your goal was to become a chess great, they wouldn't care much.
Time-bound: All goals need to have a target date. A time-bound goal has a defined timeline, which sets a concrete end-point to aim for and prevents the task from continuing indefinitely.
Whether you're setting professional goals to map out your career, out of personal development interest, or (most likely) for your upcoming professional development meeting, use these copy-and-paste goal ideas to get those goals down and get on the way to success. I find the more specific I am in my professional development meetings, the more impressed my manager is!
Examples of Goals for Professional Development
1. Secure a Leadership Role
Dedicate the coming three years to developing profound managerial skills, intending to secure a leadership role in a respected organization. A tangible way to measure this would be to apply for at least two internal or external leadership positions by the end of the year.
2. Attend Industry-Specific Conferences
Aim to consistently expand your knowledge and network by attending at least two industry-specific conferences every year starting from January 1.
3. Achieve a Higher Degree or Higher Education
Advance your formal education and expertise by obtaining a higher degree in your respective field within 3 years, which could be measured by successful graduation with a recognized certificate.
See Also: List of Educational Goals
4. Obtain a Project Management Certification
Enhance your ability to efficiently handle work-related projects by acquiring a project management certification by the end of the year.
Go Deeper: List of Goals for Managers
5. Complete a Professional Course
Deepen your skill set and broaden your understanding by completing at least one professional course in your field every year for the next five years.
See Also: A List of 5-Year Goals
6. Publish a Research Paper
Contribute to your field's body of knowledge by publishing a research paper in a recognized journal by the close of the year.
7. Contribute to a Community Project
Commit yourself to give back to the community by participating in at least one community project annually, beginning from the first of next month.
8. Learn a New Language
Enhance your communication skills and expand your reach by learning a new language to proficiency level by next year.
See Also: A List of Communication Goals
9. Network Expansion
Set a target to grow your professional network by establishing meaningful connections with at least 50 new like-minded professionals by the end of the year.
10. Master Public Speaking
Aim to improve your public speaking skills by joining a public speaking club with the yardstick being able to confidently deliver a 20-minute speech by the end of the year.
11. Mentor a Young Professional
Share your experience and knowledge with the upcoming generation by mentoring at least one young professional per year starting from next year.
12. Enhance Team Collaboration
Invest six months to develop advanced team collaboration strategies in your current role, measuring success with a 20% increase in project efficiency.
13. Foster Emotional Intelligence
For the next year, actively improve your emotional intelligence using resources such as books and workshops, gauging success with a marked improvement in relationship management.
14. Advocate for Workplace Diversity
Drive initiatives for promoting inclusivity and diversity in your workplace environment, with a target to bring a 15% increase in the representation of minority groups within the next two years.
15. Learn Data Analysis
Spend six to eight months mastering the basics of data analysis with a measurable outcome of being able to handle a data-driven project independently.
16. Build a Consistent Reading Habit
A future goal could be to strive for professional growth through knowledge by reading a book related to your field every month, thereby covering a minimum of 12 books a year.
17. Start a Professional Blog
Establish and maintain a professional blog on a subject within your field, with the goal of publishing at least one post each week.
18. Improve Conflict Resolution Skills
Over the next year, focus on developing better conflict resolution strategies to encourage a harmonious working environment; record a noticeable reduction in workplace conflicts as a measure of success.
19. Develop Crisis Management Skills
Undergo specific training to master crisis management within eight months, with the aim of heading a team during a crisis simulation by the end of your training.
20. Foster a Healthy Work-Life Balance
Start adhering to strict working hours and incorporating regular exercise in the daily routine from today, to better manage work-life balance. Gauge the success by noting an increased feeling of contentment in personal and professional life over time.
21. Enhance Profit & Loss Management Skills
Commit the next half-year learning profit & loss management strategies, aiming to take charge of a budget within your department by the end of your learning period.
22. Improve Presentation Skills
Concentrate on mastering persuasive presentation skills over the next year, intending to deliver at least two department-wide presentations by the end of that term.
23. Propel Foreign Market Understanding
Spend the next two years building an understanding of foreign markets relevant to your industry; evaluate the success by being able to handle an internationally-oriented project independently.
24. Exhibit Leadership in Community Service
Volunteer as a team leader in a community project within the coming year, to enhance leadership skills and contribute to society.
25. Learn Graphic Design
Over the next six months, learn the basics of graphic design through an online course in order to assist in creating visually appealing project presentations and marketing collateral.
26. Boost Salesmanship Skills
Invest the coming year developing sales tactics and strategies with a goal to increase personal sales by 15% at the end of the year.
27. Earn Industry License/Certification
Devote six months to studying for and acquiring a high-valued license or certification in your field, aiming to pass the required examination on the first attempt.
28. Advocate for Sustainable Workplace Practices
Over two years, promote environmentally friendly practices in your organization, with a measurable outcome of at least 10% reduced carbon footprint.
29. Implement a New Software Tool
Spend the next six months mastering a new software relevant to your work, intending to fully implement it into your daily operations by the end of this period.
30. Enhance Negotiation Skills
Dedicate the coming year to improving your negotiation skills, with a measurable goal of successfully closing 10% more deals by the year-end.
31. Speed Reading
Over the next three months, learn and practice speed reading techniques aiming to double your reading speed.
32. Learn a Programming Language
Spend the coming six months learning a programming language relevant to your work, with the goal to complete a project using it.
33. Master Office Politics
Over the next year, study and understand the dynamics of your workplace hierarchy to effectively navigate office politics.
34. Create a Professional Development Plan
Spend a month crafting your own five-year professional development plan, including specific steps and goals in your career progression.
35. Increase Productivity
Over the next two weeks, implement productivity techniques such as time-blocking or the Pomodoro technique, measuring success by a 20% increase in daily output.
36. Improve Workplace Culture
Over a year, introduce initiatives that better the working environment, tracking success by an improvement in employee satisfaction scores.
37. Develop Remote Working Skills
Spend the next three months mastering tools and strategies for effective remote work, to ensure equivalent productivity levels when working from home.
38. Boost Physical Stamina
Incorporate a regular exercise routine starting today, to increase your work efficiency and overall health over time.
39. Implement Business Automation
Over the coming year, learn and apply automation techniques to standard procedures with a goal to increase processing speed by 30%.
40. Improve Active Listening Skills
Spend the next six months improving upon active listening skills, gauging success through improved communication with team members.
41. Cultivate a Personal Brand
Over the next two years, create and establish a strong personal brand within your industry, tracked by an increase in professional network outreach.
42. Learn Advanced Microsoft Excel
Dedicate six months to mastering advanced features of Microsoft Excel, intending to handle large datasets efficiently at the end of this period.
43. Build a Robust LinkedIn Profile
Over the next month, enhance your LinkedIn profile, aiming to increase the number of profile views and connection requests.
44. Improve Employee Retention
Within a year, implement policies and employee incentives that improve employee retention, with a target of reducing employee turnover by 15%.
45. Master a New Sales Strategy
In the coming six months, perfect a modern sales strategy and implement it successfully-proven by increased sales figures.
46. Pursue Public Speaking Engagements
In the next year, seek to deliver at least five public speaking engagements within your industry.
47. Develop Digital Marketing Skills
Commit three months to a digital marketing course, aiming to put learned skills into practice immediately by contributing in your company's digital marketing strategy.
48. Increase Customer Satisfaction
Over the next two quarters, introduce initiatives to increase customer satisfaction, targeting a 10% rise in satisfaction scores.
49. Launch a Podcast
Spend the next months preparing and launching a podcast related to your industry with an output of regular bi-weekly episodes.
50. Create a Personal Website
In the next three months, design and set up a professional personal website to showcase your work, projects, and accomplishments.
51. Improve Time Management
Over the next month, employ time management techniques to lower stress and increase productivity, aiming for a discernible improvement in daily task completion.
52. Get Published in an Industry Journal
Spend the next year conducting original research or preparing a study with an aim to get published in a respected industry journal.
53. Gain a Coaching Qualification
Over the next year, look to gain a professional coaching qualification in order to support and mentor team members more effectively. This will include being able to articulate a coaching philosophy by our next performance meeting.
54. Advance CSR Efforts
Over the next two years, take charge of corporate social responsibility initiatives at your company to make a significant positive impact on local communities.
55. Develop my Technical Skills
Spend the next six months developing technical skills within my field, including the ability to use the latest AI software and create AI prompts that deliver the best outputs.
56. Professional Networking
Focus on building deeper professional connections over the next six months, aiming to add 30 professionals to your network effectively by the end of this period.
57. Attend Business Webinars
Diversify your learning methods by attending relevant webinars once a month, to stay updated on industry developments and foster new skills.
58. Learn Search Engine Optimization (SEO)
Over the next month, delve into the field of SEO to boost your company's online presence, return on investment and to master the fundamentals of digital marketing.
59. Improve my Communication Styles
Over the coming year, become adept at tailoring your communication style to different personalities and situations for more impactful conversations.
60. Deliver High-Stakes Projects
Set the goal to lead and deliver at least two high-stakes or high-profile projects within the next two years, developing your project management and leadership skills in the process.
61. Develop Mobile Application Skills
Over the next three months, enhance your coding skills by learning to develop basic mobile applications, aiming to complete a small-scale app project as the end term goal.
62. Cultivate Stress Management Techniques
Starting today, cultivate stress management techniques such as mindfulness or yoga in your daily routine, and observe improved stress handling over the next six months.
63. Develop Interdepartmental Relationships
Set a goal to develop working relationships with at least three other department team leads over the next six months, fostering improved interdepartmental cooperation.
64. Learn Product Management
Spend a year learning and applying the strategies of product management, with the intention of leading a product development project at the end of the learning period.
65. Engage in Continuing Education
Commit to a path of lifelong learning by enrolling in a course or webinar every six months related to your field or complementary skills.
66. Refresh Industry Knowledge
Over the next month, subscribe to and regularly read at least five top industry blogs or publications to keep abreast of current trends, strategies, and insights.
67. Learn Machine Learning Basics
In the next six months, learn the basics of machine learning and artificial intelligence, aiming to incorporate it into a work-related project.
68. Improve Cross-Cultural Competencies
Over a year, learn about different cultures and improve your cross-cultural communication skills to connect and communicate effectively with global teams and international clients.
69. Foster Innovation
Over the next two years, foster an environment of innovation within your team, aiming for at least one team member's idea to reach production.
70. Master a New Technology Stack
Spend the next year mastering a new technology stack or tool that enhances your work productivity, aiming to train your team on it by the end of the learning period.
71. Develop a Mentorship Program
Spend the next six months designing and implementing an in-house mentorship program, with sights set on assisting at least five junior employees in their career progression during the first round.
72. Start a Cross-Disciplinary Mastermind Group
Get together members of various teams and departments to come together once a week and brainstorm solutions for systemizing and smoothing-out cross-departmental processes.
73. Improve Project Delivery Times
Aim to leverage your team's efficiencies better over the next two quarters, to reduce project delivery times by 15%.
74. Develop Conflict Mediation Skills
Over the next eight months, focus on developing mediation skills to constructively resolve team conflicts, gauging success by a noticeable improvement in team harmony.
75. Launch an Online Course
Spend the next 12 months to curate, design, and launch your own online course in your field of expertise.
76. Establish a Workplace Well-Being Initiative
Over the next two years, develop and execute a well-being initiative, thereby aiming to reduce absenteeism and improve employee satisfaction indices.
77. Add a New Language to Your Skill Set
Dedicate the next year to become conversationally proficient in a new foreign language relevant to your business or industry.
78. Develop Your CSR Strategy
Aim to create a comprehensive Corporate Social Responsibility strategy and implement it within the next 18 months, contributing to the positive image of your company.
79. Establish Thought Leadership
Over the next 24 months, create insightful content regularly aiming to establish yourself as a thought leader in your field, measuring success by follower and engagement metrics.
80. Drive a Product Launch
Allocate the next year to driving a product from inception to launch, aiming to meet all delivery, budget, and quality targets set for the product.
81. Master Online Networking
Spend the next six months mastering online networking, with the goal to join industry-specific online communities and effectively engage with peers.
82. Improve Critical Thinking Skills
Over the next quarter, engage in exercises and discussions which challenge your thinking process, aiming to improve decision-making abilities noticeably.
83. Amplify Recruitment Strategy
Spend the next year streamlining and improving your recruitment strategy, with a target to reduce recruitment timeframes by 20%.
84. Start a YouTube Channel
Over the next six months, create and launch a YouTube channel targeted towards industry-specific training or discussions.
85. Write a Professional Development Book
Spend the next two years researching, drafting, and publishing a book aimed at professional development within your industry.
86. Develop Diplomatic Skills
Over the next six months, work on your diplomatic skills, aiming to apply them successfully in resolving a conflict situation or a misunderstanding at work.
87. Cultivate Technological Adaptability
Over the next two years, aim to stay updated with emerging technologies relevant to your work, aiming to integrate at least two new technological tools into your work processes.
88. Embrace Effective Delegation
Over the next six months, hone your delegation skills aimed at improving team productivity by 20% while ensuring no burnout situations arise.
89. Specialize in Customer Relations
Dedicate a year to become a specialist in customer relationship management, targeting a 15% increase in customer retention rates by the end of this period.
90. Run for Office in a Professional Organization
Over the next two years, get more involved in your professional organization and run for a leadership position, in order to influence industry practices and standards.
91. Improve Decision-making Skills
Over the next nine months, work on your decision-making skills aiming to decrease decision time by 10% without compromising on the quality of decisions.
92. Champion a Sustainability Project
Over the next year, plan and implement a sustainability project at work, aiming to reduce environmental impact and meet at least one of the UN's Sustainable Development Goals.
93. Deliver Efficient Training Sessions
For the next three months, focus on developing effective training delivery skills, with the aim to train at least 10 colleagues every six months thereafter.
94. Develop a Healthy Sleep Routine
Starting today, work towards a stable sleep schedule, aiming for at least 7 hours of sleep each night for better productivity and improved health.
95. Champion Change Management
Over the next year, take the lead on a change management project and drive it to successful completion, thereby improving adaptability and growth.
96. Further Emotional Intelligence
Dedicate six months to mastering emotional intelligence-based interaction and communication techniques, with the aim to strengthen team cohesion and understanding.
97. Found a Networking Group
Over the next five months, establish a networking group for professionals within your industry, aiming to have at least 50 members within a year of its foundation.
98. Facilitate Professional Development
Over the next year and a half, facilitate at least three in-house training or professional development sessions, supporting the professional growth of your colleagues.
99. Increase Task Bandwidth
Over the next six months, steadily increase your task bandwidth, targeting a 10% increase in productivity without a dip in task quality.
100. Develop Analytical Skills
Spend the coming year honing your analytical thinking skills to help improve work processes, aiming to devise at least two process improvements by the end of the period.
101. Foster Ethical Work Practices
For the coming two years, champion ethical practices in your workplace, aiming to build a reputation for professionalism and integrity within your organization.
Conclusion
Setting professional development goals is all about lifelong learning and finding ways to achieve continual improvements over time. These goals can help you to get more out of your job, develop more job satisfaction, and have a sense of purpose in your workplace. As you go forward, you might consider separating out your delegated professional goals into long-term goals and short-term goals. Consider how you can set short-term goals that act as meaningful steppingstones toward those longer-term ambitions you have.
References
Clear, J. (2018). Atomic habits: An easy & proven way to build good habits & break bad ones. Penguin.
Daw, N. D. (2015). Of goals and habits. Proceedings of the National Academy of Sciences, 112(45), 13749-13750.
Donovan, J. J. (2008). Goal Setting: How to Create an Action Plan and Achieve Your Goals. Personnel Psychology, 61(4), 931.
Ehrlich, C., & Milston, S. (2021). Happiness through goal setting: A practical guide to reflect on and change the reasons why you pursue your most important goals in life. Routledge.
Hidayat, R., Moosavi, Z., & Hadisaputra, P. (2022). Achievement Goals, Well-Being and Lifelong Learning: A Mediational Analysis. International Journal of Instruction, 15(1), 89-112.
Nordengren, C. (2021). Step Into Student Goal Setting: A Path to Growth, Motivation, and Agency. Corwin Press.
Nowack, K. (2017). Facilitating successful behavior change: Beyond goal setting to goal flourishing. Consulting Psychology Journal: Practice and Research, 69(3), 153.
Wilson, S. B., & Dobson, M. S. (2008). Goal setting: How to create an action plan and achieve your goals. AMACOM Div American Mgmt Assn.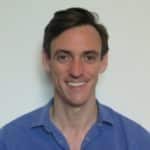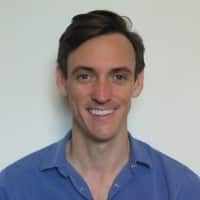 Dr. Chris Drew is the founder of the Helpful Professor. He holds a PhD in education and has published over 20 articles in scholarly journals. He is the former editor of the Journal of Learning Development in Higher Education. [Image Descriptor: Photo of Chris]