About: Hi, I'm Prof. Chris – a professor of education and child development. As an Amazon Associate I earn from qualifying purchases.
My favorite toy for children with nonverbal autism is the LeapFrog Alphabet Phonics Bus.
This toy's wide range of words will help your child's vocabulary awareness.
You can help encourage your child's language development through this sort of ongoing language exposure during play.
You can click here to go straight to my review of the LeapFrog Alphabet Phonics Bus.
The 7 best toys for nonverbal autism are:
LeapFrog Alphabet Phonics Bus
Talking Baby Lulu Plush
Plastic Visual ASD Now, Next And Later Board
Touch & Teach Word Book
VTech Call & Chat Learning Phone
Care for Me Learning Carrier
Interactive Alphabet Wall Poster
Best Toys for Nonverbal Autism
1. LeapFrog Alphabet Phonics Bus
Quick Review: Your child can learn a good range of words using this toy. There are words for each letter of the alphabet. This would be a powerful resource for children with nonverbal autism.

Check the price on Amazon.
Age Range:
18 months and up.
Benefits for your Child:
The language modeling in this toy is second to none.
Children like toys that can be touched, are interactive, and require the child to press a button to hear a response. This school bus ticks all those boxes.
It can be used as a tactile toy, with children pushing it around on the floor.
But, it's also got a ton of language development benefits.
The bus has letters of the alphabet on the side. Children can press the letters to hear names of animals starting with that letter.
In 'gameplay' mode, children can help animals get off the bus.
In music mode, children listen along to the songs "Little Puppy Had a Bus" and "Letters Get on the Bus".
2. Talking Baby Lulu Plush
Quick Review: The awesome thing about this talking toy is that it complements the Netflix show 'Word Party'. Get your child watching the show and reinforce the words used with the toy!

Check the price on Amazon.
Age Range:
18 months and up.
Benefits for your Child:
This toy is a character on the Netflix show 'Word Party'. I love that you can expose your child to the TV show (which is great for language development) and then reinforce language through this toy as well.
Your child will haer common phrases when they squeeze the toy's stomach. It speaks common phrases and sentences that you'd want your child to get really comfortable with, such as "I love you!"
3. Plastic Visual ASD Now, Next And Later Board
Quick Review: I use this toy in my classroom every day. Children with autism are often comforted by structure to reduce anxiety and concern. I recommend this game to all parents.

Check the price on Amazon.
Age Range:
3 years and up.
Benefits for your Child:
I find children with autism respond very well to 'now, next, later' games. They are often much more settled and behavior issues are minimized if this game is played every morning.
The combination of words and visuals in this game mean children can begin to associate words with actions.
There is a big box of images of common activities that you can utilize.
Your child can point at an activity to select the activity they want to do next. Or, you can line the activities up and show them to your child.
Don't forget to model language to your child constantly while using this board. Point to the images and say the words clearly.
Every time you move on to another activity, return to the board and show your child what you're now up to in the timeline. Again, model language use each time you return to the board.
4. Touch & Teach Word Book
Quick Review: This word book is great for language development your child. Kids click the images and hear the words. It's a real page-turner! (We all know how much kids like turning pages).

Check the price on Amazon.
Age Range:
18 months and up.
Benefits for your Child:
Your child will benefit from the image and word association in this book. It's a great book for children to learn spoken words in a quiet, safe and controlled environment. Children can listen to easy words like "Tunnel", "Clock", "Grass" and "Ladder".
There are over 100 words, 90 sounds and 15 melodies that children can discover over the 12-page book.
You can also turn it into games like "What's that Word?" and the "Find it Quiz Game". There are instructions for the games when you receive the book itself.
It's a great one for playing along with your child while trying to familiarize them with a wide range of common words.
5. Call & Chat Learning Phone
Quick Review: Children associate phones with talking from a young age. Use this talking toy phone to help your child's language development. Each button says a new word.

Check the price on Amazon.
Age Range:
2 years and up.
Benefits for your Child:
My son cannot stop holding my phone up to his ear. He's mimicking me walking around the house on my phone. This phone builds on your child's natural interest in phones by giving them a phone that talks back!
There are a range of buttons that your child can press.
Plus, there is an animated talking bird that ask questions like: "Let's chat! What's your favorite food?" and "Let's call Grandpa!"
The phone has 10 educational games to teach time, numbers and letter ordering.
Even if your child isn't speaking yet, they're listening and taking in commands. So, this phone is great for overall language expression and acquisition skills.
6. Care for Me Learning Carrier
Quick Review: Girls will love this toy. It's got over 100 songs, melodies, sounds and phrases that your daughter can learn from while 'caring for' her very own plush puppy.

Check the price on Amazon.
Age Range:
9 months and up.
Benefits for your Child:
Your girl can carry this around wherever she goes. When she wants to play with it, she can open the carrier and pull out her puppy to feed and groom it.
The educational benefit of this toy is in the built-in vocabulary builder. The carrier has buttons on it which speak when touched. When the door opens and closes the carrier also speaks.
There are many, many different options built into this toy so that it doesn't stay a one-play disposable toy. One game I particularly like is the antonyms game where your child can get exposure to words and their opposites (like 'open' and 'close').
7. Interactive Alphabet Wall Poster
Quick Review: This wall poster comes with a range of different games that involve the poster talking to your child. Your child can press letters on the poster to play sounds or compete in games.

Check the price on Amazon.
Age Range:
3 years and up.
Benefits for your Child:
This wall poster supports word association. Images and words are placed together, and when you press them the poster talks.
It talks you through how to play the games on it and has some songs to dance to.
A funny quirk of this poster is that (as long as the batteries are in it). The poster will occasionally talk to you as you pass by, asking you if you want to play!
The poster comes with wall adhesives and hooks for easy setup.
Also Consider: The Original Mood Flip Book for Kids
Quick Review: Nonverbal children will benefit from a mood flip book where they can show their moods without the need to talk. Children with autism often struggle expressing moods, so this book can help both language development and emotional expression.

Check the price on Amazon.
Ages:
2 and up.
Benefits for your Child:
Use this flip book as a resource to use when your child is playing up. Flip open the flipbook and ask your child to point to the mood they are feeling. Don't forget to model the language like "Oh, you feel Sad?" to help them learn the words as well.
It comes with 20 different moods including happy and sad moods. These include: "angry", "grumpy", "guilty", "scared", "tired", "Sick", and more.
What is Nonverbal Autism?
Nonverbal autism is a type of autism where the child has not yet spoken. It is usually identified when a child's language development is noticeably behind the median for children of their own age.
By 12 – 18 months, children should start using some words like "car", "bus" and "ham".
By 24 months, phrases should start to emerge, such as "Dad's shoes" or "Get on bus".
By 3 – 4 years, a child should be able to engage in conversation with their parent.
However, these are only guidelines.
In fact, most children with nonverbal autism do end up speaking. Some actually catch up very quickly once they've moved past the mental block that has prevented them from speaking in the first place.
Read Also: Expressive vs. Receptive Language Disorders
Not all nonverbal children have autism.
While a fair amount of children with autism are nonverbal in the early years, children can be nonverbal for other reasons.
A professional may identify autism when a child fails to understand and follow gestures like pointing and waving, and delayed social skills. Children with autism often also suffer from gastrointestinal and sleep complications.
It is important not to diagnose your own child with nonverbal autism. Professionals need to be consulted to get a correct diagnosis and a positive way forward to help your child.
What to Look for in a Toy for Pre-Verbal Children
Talking Toys
Usually, we try to find toys that speak to children and encourage verbal expression. These are the sorts of toys we might call "verbal play" toys.
Ideally, the toy will help children make associations between an action and a verb, or an object and its name (noun). For example, a toy that says 'sheep' when the child touches the sheep would help the child make an association between a sheep and the noun 'sheep'.
As a child's language develops, the toys should also progress. Toys that put two words together ('white sheep') help the development of descriptive skills and phrases.
Social Toys
Delayed or prohibited social skills are very common among children with autism. We will often encourage our children to use toys that promote social interaction. Toys that require multiple operators may be an opportunity for a child to develop social skills in order to succeed in their games.
Toys can also teach social skills when they have very structured rules around turn-taking. As children with autism grow older, they often learn to appreciate strongly structured games because it provides certainty and comfort.
Expressive Toys
Children with autism typically struggle identifying and expressing emotions. Toys that help children to think about emotions can be helpful. There are many toys for children with autism that ask children 'how they're feeling' and encourage them to explore common types of emotions.
Final Thoughts
It's always best to play with your nonverbal child as much as you can. By playing together, you can help model language use while also teaching your child appropriate social skills.
The benefits of the above toys is that they help minimize screen time which should be below 1 hour per day for children.
Don't forget that most of the above toys need batteries. You may need to buy batteries separately.
A parent of a child with autism needs to be in ongoing contact with professionals who can help you work with your child through their needs. You can also talk to those professionals about the best toys for nonverbal autism that they recommend.
Most nonverbal children do begin to develop verbal communication skills at some point, but you need to help encourage these skills by playing with your child and stimulating language development.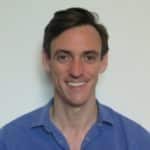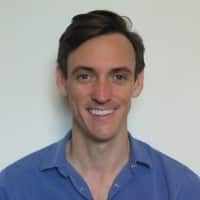 Dr. Chris Drew is the founder of the Helpful Professor. He holds a PhD in education and has published over 20 articles in scholarly journals. He is the former editor of the Journal of Learning Development in Higher Education.