Going to college at 30 can be intimidating. As a university professor, I have seen many 'mature age students' pass through my classes.
This article outline my top tips for any student considering heading to college at 30 or older! The main takeaway from this article? It's less scary than you think.
Note: I use the terms College and University interchangeably here … College is the more common term used for degree conferring institutions in the US, university is more common in the UK.
Why go to College in your 30s?
The main reasons for returning to university in your 30s include:
Upskilling for your current profession.
Changing careers and starting over.
Mid life crisis!
But, I also get three main concerns voiced to me by my mature age students:
I might not be able to juggle work and study.
My study and writing skills aren't what they used to be.
I'll stand out like a sore thumb amongst all these 18-year-olds.
Okay, let's get started with my 9 top tips for going to college at 30 or beyond!
1. There will be many others just like you
There is a remarkable number of "mature age" students in college. Really. There are TONS.
Sure, there might appear to be more 'kids' than older students. But there is certainly a handful of 25, 30, 40, and even 50 year olds in every seminar group.
University isn't just for the younger ones. You didn't miss your chance. You really are the ideal student we're looking for. You're someone who is entering university with some experience. You have things to contribute to class. You're not just there to party. You know what you want. And you're tackling it with maturity and commitment.
You're the perfect university student. And you'll find many others at college just like you.
So, get rid of that nagging feeling of doubt. You belong – perhaps more than anyone else.
2. Take a campus tour
If you're still on the fence about whether to go back to university or not, I'd recommend making the most of campus tours. Every university has an "open day" where you can walk around and get a feel for the campus vibe.
When you're there, ask yourself: are you inspired by this idea? Or, are you dreading the concept of studying again?
Another benefit of campus tours is that you get to compare universities. Try out all the local open days and see which university seems to fit you best.
Bonus: An added tip is to call or email the person in charge of the degree you plan on taking. Meet up with them over coffee and discuss what the degree offers. I was a course leader for the Masters of Education degree in my last job. I had many coffees with potential students and they all left with a stronger idea of what to expect of their time at university.
3. You'll need to carve out time
You'll be busier than you think. During exam times, you'll be really busy.
Before committing to studies, have a serious look at your weekly calendar and have a think about when you will have free time to commit to studying.
Many students head to university without putting thought into the amount of time it really takes to ensure you're:
Reading the assigned texts
Answering homework questions
Studying for exams
It will be busier toward the end of term or semester. Will you be able to ramp up the amount of time you can commit when needed?
The next tip it my top tip for ensuring you get in a good study habit and commit that time – which will help you out immensely.
4. Get comfortable using a library
The university LIBRARY! It's your best resource!
You would be shocked at how many students in their final year of their degree don't even know how to borrow a book.
Here's why the library must be your best friend:
You paid for it through your student fees!
Books in the library are high value, high quality scholarly texts
It's a quiet peaceful and distraction-free space to study.
That last point is key. You don't have much time to study. You probably have a job … and kids.
So, your study time needs to be valuable and high impact.
That's where the library comes in. Library time doesn't involve your kids nagging you. It doesn't have your boss there. You don't have the temptation to go watch tv "for just a minute". It's you time. Time just for you, and just for you TO STUDY.
Here's what I recommend:
Go to the library early on. On Day 1 if possible. If you're already at college, it's not too late. Go to the library tomorrow.
Borrow a book. Any book. Just do it so you know how to. If you have borrowed just one book, you're more likely to borrow another … then another … then another. You'll also build your confidence in navigating the library.
Find a spot and spend 15 minutes there. Get comfortable. Choose a spot with the right amount of background noise for your preferences, a comfy seat, and good lighting. Being close to books in your subject area is also ideal.
Get connected to WiFi. The library is your spot where you will always have free wifi access. After you're connected once, your device should automatically reconnect every time.
If you process through each of these steps, you're on your way to success. Now that you know how to navigate a library (and have you comfy spot) you can make the most of it. Go to the library to study between classes. Spend hours leading up to exams there. Make the library your best friend.
Related Article: 7 Day Challenge for your First Week at University
5. You'll need a support network
I regularly get students coming to me asking for personal advice. Most of them are older students.
Common mid-degree struggles include:
Stress at the workload
Trouble juggling work and study
Lack of time for family during study periods
Relationship breakdowns
Lack of self-belief
You will go through a period of time when you question your decision to go to university.
It is so common. When you're neck deep in readings and essays … and taking classes that are compulsory but not your first preference … you'll feel like you don't want to be there.
There will also be times when you get grades you weren't all that happy about.
Who can you lean on for strength?
I've already mentioned that I often have students coming to me for support. And your teachers can be a valuable part of your support network. But you need more than that.
Consider who will be your support in the tough times:
Teachers?
Personal mentors?
Family?
Friends?
I often also remind my students that they need friends outside if college. You need a friend who can distract you from it all, too!
6. Consider Online classes
I teach primarily online. It's FULL of mature age students.
If you're looking to study alongside other likeminded, 30-something college students, then this is the place for you.
Reasons mature age students do online classes:
Flexibility: studying online often requires that you log in in your own time to answer forum questions. Rather than having to go to class at a set time, you can simply log in during your lunch break at work!
Time saver: Besides skipping the commute to canlis and back, you also can study at your own pace. If you're a fast learner, you can save a ton of time by flying through the learning materials.
Balance Work and Study: Because you choose when to log on, you can do all your study in the evening and keep your day job.
The biggest downside of online study is the lack of structure. Without an assigned class time, many students get lazy and slowly lose focus. A lot of students drop out … so ensure you get yourself into a solid routine of you take this route.
You can review my full review of pros and cons of studying online here.
7. Get to know your professors
It's remarkable how many students go through university and never have a one to one chat with their teacher.
There are so many benefits to personal interactions with your professors.
The main one? You figure out inside tips on how to ace their classes!!
If you're an online student, an email once every few weeks checking in is a great idea. For on-campus students … simply stay behind after class for an extra chat about the course content. 5 minutes is all it takes to give yourself an unfair advantage over your peers.
8. Take Study Skills Classes
Universities offer study skills courses via their libraries. They're free (actually, you paid for them through your tuition). So, use them!
You'll learn what it takes to succeed: how to write great essays, how to manage your time effectively, how to maintain focus, how to prepare for an exam, and more.
Simply go to your library and ask the person behind the front desk about upcoming sessions.
9. Follow 'Helpful Professor' on YouTube
Shameless plug … but I believe it's worth your while!
Subscribe to my YouTube channel where I provide tons of actionable video tips on how to study, write character analysis essays, manage your time, and succeed in college!
It's a great time efficient alternative to taking study skills classes at university. You can watch the videos in your own time in the comfort of your own home. Plus they're all totally free!
I recommend starting with my video on How to Start an Essay Plan.
Final Thoughts
There's a lot to think about when considering whether to go to university in your 30s. Do you really want to start again from scratch? Are you inspired by the possibilities? Do you have the time? Are you up for the challenge?
If you're on the fence because you feel like you'll stand out like a sore thumb, don't stress. University was made for people like you and you'll find many like minded people.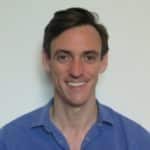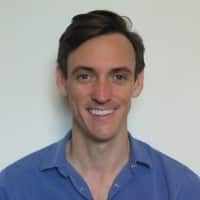 Dr. Chris Drew is the founder of the Helpful Professor. He holds a PhD in education and has published over 20 articles in scholarly journals. He is the former editor of the Journal of Learning Development in Higher Education. [Image Descriptor: Photo of Chris]