Accounting for 13.9% of workers, blue-collar professions are classified as manual labor with an hourly wage compensation.
Blue-collar jobs include mining, manufacturing, maintenance, and construction work. Most of these jobs require a minimum high school diploma or GED.
Blue-collar jobs are the opposite of white-collar jobs. A blue-collar worker often works by the hour while a white-collar worker often has a salary. Blue-collar workers do hard physical labor while white-collar workers do intellectual labor. And blue-collar workers are usually working on their feet while white-collar workers are usually at desks in offices.
Examples of Blue-Collar Jobs
Related: A List of Blue-Collar Crimes (Ranked by Prison Time)
1. Aircraft Mechanic
Typical Wage: $34,000 – $110,000
Training Required: Formal FAA-certified training, adequate work experience, and basic military training.
This blue-collar job is in high demand. Since these workers play a key role in the aviation industry, it makes for a great way to earn good money. The top 10% of highest-paid aviation mechanics can earn from $67,000 to over $110,000. And are less likely to work in public companies.
2. Auto Mechanic
Typical Wage: $42,000 – $56,000
Training Required: While a high school diploma may fit the minimal educational requirements, most employers choose an auto mechanic with a full certificate or associate's programs in the related field. To boost their employability, aspiring mechanics get a voluntary certification.
Most auto mechanics choose this profession because they like working with vehicles and have some experience with them. It's well worth the trouble if you decide to stick to it to make a solid earning.
3. Boiler Maker
Typical Wage: $54,000 – $78,000
Training Required: Practical and theoretical training. Including adequate apprenticeship.
The average rate of people employed as boilermakers has gone up by 50.7% from 2018 to 2019. Making it a favorable option for building a career. This is a physically demanding job that requires adequate coordination, technical skills, strength, and manual dexterity.
4. Bricklayer
Typical Wage: $39,000 – $60,000
Training Required: An apprenticeship program is necessary. Undertaking construction induction training and a Certificate III in Bricklaying/Blocklaying equips people for the job.
Working in a field that's in high demand and always short on workers always comes in handy. That's why as a bricklayer, you will constantly have chances to make a good living. As a skilled craftsman, you will have plenty of opportunities to show off your skills.
5. Builder
Typical Wage: $32,000 – $52,000
Training Required: Apprenticeships, a degree in construction, or training on the job.
With adequate coordination, attention to detail, and being able to stay calm under pressure, you can make a solid builder. Back in 2018, 11.2 million people worked in the construction industry. With 15% of companies having over 1,000 blue-collar employees. That means the opportunities for you to prosper are within grasp.
6. Bus Driver
Typical Wage: $33,000 – $43,000
Training Required: Bus drivers are expected to complete a training course with commercial behind-the-wheel training. Passenger Endorsement with Class B or A license, and obtain a first-aid certificate.
As a bus driver, you will be expected to maintain a clean drug screening and background check. Especially when working on a school bus. One of the key aspects of working as a bus driver is that this market is expected to skyrocket by 9% from 2016 to 2026. That means you may land a job relatively quickly.
7. Carpenter
Typical Wage: $43,000 – $59,000
Training Required: A 3-4 year apprenticeship program to get a trade certificate as a carpenter. Another option is to get the necessary skills through work experience.
Just 0.31% of the American population is working in a carpentry position. Although that doesn't mean carpentry is a dying trade, it does offer a way to earn a pretty penny. Considering the average yearly rate, carpentry can make for a bountiful trade.
8. Cook
Typical Wage: $29,000 – $37,000
Training Required: Having a degree in the culinary arts or any related field will come in handy alongside apprenticeships and kitchen experience.
Most professional chefs start their careers as line cooks or low-level workers. As they gain experience, they can rise through the ranks and obtain better-paying positions. Eventually reaching the stage of a chef. While education isn't a strict requirement, chefs prefer to mix experience with post-secondary training.
9. Dishwasher
Typical Wage: $25,000 – $32,000
Training Required: Preferably a GED or high school education. But, there are no specific requirements for this blue-collar job position.
Often seen as one of the most difficult jobs at a restaurant, young blue-collar workers can benefit from combining value with hard work. It pays well given the minimal skill requirements and can make you feel proud with an honest day of work.
10. Electrician
Typical Wage: $53,000 – $74,000
Training Required: Adequate apprenticeship training and a high school diploma are often enough to become an electrician.
After finishing a lengthy apprenticeship training program and getting a license, you can go ahead and specialize in the field you selected. As an electrician, you can choose to be self-employed or work in different industries in your local area.
11. Farmer
Typical Wage: $29,000 – $50,000
Training Required: Practical farming experience or a qualification in agriculture, such as a foundation degree in Farm or Agriculture Business Management.
Farmers need a minimum of 500 to 1,000 acres of land to make a living. But, a farmer's salary greatly varies based on the region they work in. The quality of the land also affects their earning, making it a difficult job for the majority of young entrepreneurs.
12. Firefighter
Typical Wage: $46,000 – $71,000
Training Required: Most employers require EMT school, fire science education, paramedic training, and adequate experience.
Working in hazardous environments and threatening conditions is a typical day for someone trained in firefighting. The entire training process can take anywhere from 5 to 14 years, depending on where you apply for a job.
13. Fisherman
Typical Wage: $37,000 – $48,000
Training Required: Because formal education isn't necessary, you can boost your employability by pursuing voluntary vocational training. Colleges and various vocational institutions provide training in fisheries and fishing, like an associate's and a certificate.
Commercial fishing is a demanding, dangerous, and difficult occupation. Due to the bad weather, hard work, and long hours, it is not for everyone. But, for those who enjoy the sea and fishing, it makes for a worthwhile profession.
14. Forestry
Typical Wage: $40,000 – $62,000
Training Required: Although an associate's in forestry can be obtained in 2 years, most employers get foresters with a bachelor's in forest science, forest technology, or forestry. Paired with practical experience.
Forestry paves the way for various job positions. As a forester, you will oversee the forest land, create plans and manage budgets for projects. Alongside supervising workers, making it a highly versatile career option.
15. Janitor
Typical Wage: $24,000 – $31,000
Training Required: No need for formal education. But, employers opt for candidates with GED or a high school diploma.
Janitors take over janitorial and custodial roles for maintaining various areas of a property or building. They will undertake a series of cleaning tasks. Currently, there are over 1,400,000 janitors in the U.S., with 57.1% being men and 38.1% women.
16. Landscaper
Typical Wage: $29,000 – $37,000
Training Required: High school diploma or GED, experience in groundskeeping or landscaping roles, and being able to work on maintenance equipment.
Being a landscaper requires great attention to detail, solid physical health, and stamina. You will be expected to meet the client's needs, whether it is with decorative or practical services. That includes applying fertilizers, pesticides, ensuring plant growth, etc.
17. Miner
Typical Wage: $45,000 – $73,000
Training Required: MSHA safety courses and high aptitude for operating mechanical equipment.
As a miner, you will be tolerating physically demanding work and manual activities. Workers should be at least 18 or over to take such responsibilities. After all, working in mines can be a dangerous undertaking. But, some miners enjoy it since the pay is relatively good.
18. Nurse
Typical Wage: $68,000 – $115,000
Training Required: Associate Degree in Nursing (ADN), ideally with an NCLEX-RN exam. For better employment, a bachelor of science in nursing (BSN) degree can help.
Nurses have numerous duties. They communicate with doctors, administer medicine, and care for patients. They play a key role in every medical facility. In the United States, there are almost 4.2 million nurse practitioners. In other words, there are 4 times as many nurses as there are physicians.
19. Plumb
Typical Wage: $54,000 – $90,000
Training Required: 4 to 5-year plumbing apprenticeship, alongside a high school diploma or GED. With a post-secondary education, you can get ahead of the competition.
To become a plumber, you would need to take adequate apprenticeship opportunities to build your expertise. This job is more than just fixing leaky pipes. You would also need to maintain and install heating systems, repair sanitation systems, etc.
20. Police Officer
Typical Wage: $53,000 – $80,000
Training Required: police academy training, high school diploma, or GED. But, some agencies prefer police officers with a Bachelor's degree.
Most American officers spend about 21 weeks in training before they can work on patrol. However, one of the major setbacks is that the hiring process is challenging. The competition in this field is pretty tough. So, you would need to work on your profile to stand out.
21. Truck Driver
Typical Wage: $60,000 – $85,000
Training Required: Finished training course for a commercial driver's license. There is no need for formal education. But a GED or high school diploma is preferred.
If you are happy hauling a track from one place to the other, then truck driving may be your cup of tea. But, for others, the job can be very stressful, especially since they will be spending long hours on the road.
22. Warehouse Worker
Typical Wage: $29,000 – $36,000
Training Required: GED or high school diploma is often enough. But, to advance in the field, you will need OSHA-compliant forklift certification and an associate's degree in logistics.
In this field of work, you will be performing a range of duties, from processing to receiving stock to filling orders and managing stock. There is plenty of stuff that you will be doing on the job.
23. Welder
Typical Wage: $35,000 – $48,000
Training Required: High school diploma or GED. But, the majority of welders take community college programs or technical school to perfect their trade.
Welding is a solid career. In fact, many welders are praising their profession. They are working with metal components of different structures. They can use over 100 different processes, which makes it quite an entertaining job.
FAQs
What is the Difference between Blue Collar and White Collar?
White collar workers often work in offices, wear suits to work, and do not do hard manual labor. Blue collar workers work in manual labor jobs that require you to sweat and be on your feet all day.
The terms come from the different types of clothing white and blue collar workers wear:
A white collar worker traditionally wears a suit with a white collar. They can get away with this because they are working in sanitary environments where they won't get dirty.
A blue collar worker traditionally wears a darker (e.g. blue) shirt that can get dirty without the dirt showing on the shirt. They often wear collars to protect their necks from sunburn.
Here's a summary of some key differences between white and blue collar workers:
| | White Collar | Blue Collar |
| --- | --- | --- |
| What they wear | 1. Wears suits or office attire | 1. Wears dark clothing that can be stained |
| When they shower | 2. Showers in the morning to be clean for work | 2. Showers at night after getting dirty at work |
| Type of work | 3. Primarily intellectual labor | 3. Primarily physical labor |
| Education requirements | 4. Often requires college education | 4. Only sometimes requires college education |
| Job security | 5. Mostly salaried | 5. Mostly paid by the hour |
| Overall pay | 6. Paid more on average | 6. Paid less on average |
Related: Types of White-Collar Crimes
What are the Highest Paying Blue-Collar Jobs?
The highest paying blue-collar jobs are usually unionized jobs in high-paying industries such as construction and mining. Many blue-collar workers also find high-paying jobs in the public sector where they get good working conditions such as salaries and paid leave.
Is teaching a Blue-collar job?
Teaching is neither blue-collar or white collar. It is a job that fits in between the two, so we call it 'grey collar'. It fits in the 'grey area' between the two.
That's because teachers fit into several white collar requirements (college educated, intellectual labor, usually salaried) and several blue collar requirements (client-facing labor, lower salary).
Sometimes teaching is also called a pink collar job because it's in a feminized 'caring' industry.
Related: Is Being a Teacher Worth it?
Is Blue-Collar Working Class?
While blue collar refers to the type of work you do and not your social class status, job status does generally overlap with social class status.
Blue-Collar workers are usually working-class. Blue-collar workers are often paid by the hour, don't get benefits like paid time off, and are lower paid than white-collar workers.
However, there still are some blue-collar jobs that are highly paid and have good benefits (such as unionized jobs in the construction and mining industries). So, this is a rough overlap only.
What is a Pink Collar Job?
Pink collar jobs are jobs that are in femininized 'caring industries. They're called pink collar because pink is culturally a feminine color.
Examples of pink collar jobs include:
Teaching
Childcare
Nursing
Aged Care
Receptionists
Flight attendants
Note that just because these are feminized jobs, there are men who work in (and do a good job in) all of these industries.
One of the concerns about pink collar jobs is that they pay less than many traditionally male professions, often as a hangover effect of the idea that men should be paid more because they were traditionally the breadwinners of the family (see also: gender stereotype examples).
Conclusion
Known as working-class jobs, blue-collar jobs are a go-to choice for many. It's common to find workers who are both formally educated in the field and highly paid. But, there are also opportunities for those who lack formal education. Hopefully, the list here gave you a quick insight into what you can expect.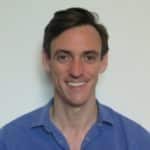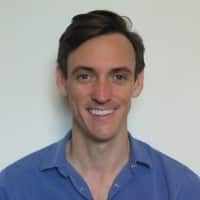 Dr. Chris Drew is the founder of the Helpful Professor. He holds a PhD in education and has published over 20 articles in scholarly journals. He is the former editor of the Journal of Learning Development in Higher Education. [Image Descriptor: Photo of Chris]