White-collar jobs are jobs where workers do office work and often wear suits (or 'white collars').
Examples include:
accountants
architects
attorneys
economists
White-collar is the opposite of blue-collar. White-collar workers refrain from manual labor whereas blue-collar workers use their bodies to do physical 'front line' work.
A white-collar worker usually gets paid a salary instead of a wage and enjoys better job security. Typical white-collar jobs include programmer, lawyer, financial consultant, etc.
White Collar Job Examples
1. Account Manager
Typical Wage: $40,000 – $100,000
Training Required: Bachelor's degree in sales, business administration, or similar education that's relevant to the field. To boost employability and yearly wage, earning a master's degree in marketing or business can help.
Account mangers are tasked with nurturing and growing a company's client base. They check in on customers, handle contracts, and provide upsells. They serve as a primary point of contact, generally holding pre-sale roles, presenting, prospecting, and closing deals.
2. Accountant
Typical Wage: $47,500 – $82,500
Training Required: Bachelor's degree, voluntary certification, or any way to demonstrate expertise to clients or potential employers. Certified Public Accountant (CPA) is needed when filing with the Securities and Exchange Commission (SEC).
With an estimated rise in demand for accountants set to increase by 10% between 2016 to 2026, there are plenty of opportunities to land a solid-paying job. Tasked with interpreting and keeping financial records, accountants are responsible for numerous financial tasks.
Related: Types of Bachelor Degrees
3. Actuary
Typical Wage: $117,000 – $181,000
Training Required: Bachelor's degree in an analytic field (actual science, mathematics, or statistics). Completed one or both certification exams conducted by the Society of Actuaries (SOA) and Casualty Actuarial Society (CAS). Ideally, with an actuarial internship.
After getting a first entry-level actuarial position, actuaries should obtain an associateship and fellowship. This means passing a couple of more exams in the field to land a better-paying position. Actuaries are well compensated and have the potential to earn some great salaries, depending on the industry they work in.
4. Architect
Typical Wage: $100,000 – $175,500
Training Required: Bachelor's degree or master's degree in architecture, internship in the related field, and licensure. To work in academia, architects must have a doctorate in the field.
The facets of an architect's role are as varied as their work. Trained in creating functional spaces, architects can bring a simple concept into an actual design. They are involved in the construction, documentation, and designing of a project.
5. Attorney
Typical Wage: $60,000 – $136,600
Training Required: Law degree, bar examination, and in many states, an ethics exam is necessary. To boost employability, externships and internships can help.
There are 1.3 million lawyers in the United States. That's 4 lawyers for every 1,000 residents in the U.S. Tasked with representing and advising clients, attorneys work on criminal and civil cases pleading on the client's behalf, or ensuring legal compliance for companies.
6. Chief Executive Officer
Typical Wage: $67,500 – $195,000
Training Required: CEOs often have a master's or bachelor's degree in the related field. Some positions require a doctorate. But it depends on the industry.
Competition is tough for a CEO position. So, candidates with an MBA often land this high-paying job. As the highest-ranking executive, a CEO's primary responsibilities feature managing resources and overall operations of a company, making serious corporate decisions, and communicating with the board of directors.
7. Dentist
Typical Wage: $101,500 – $220,000
Training Required: Bachelor's degree, a doctoral degree in dental surgery or dental medicine, dental specialization, and licensing.
Dentists are in high demand. The overall dentist employment is expected to rise 8% from 2020 to 2030. Roughly 5,000 job openings in the field are expected to open annually over the decade.
8. Doctor
Typical Wage: $36,000 – $190,000
Training Required: Undergraduate education, medical school, training in medicine, clinical training, and residency program. Board certification and licensure are also available.
As licensed health practitioners, doctors restore and maintain a patient's health. They are responsible for all segments of patient care. That includes treatment, education, and diagnosing patients.
9. Economist
Typical Wage: $70,500 – $145,000
Training Required: Undergraduate, Master's degree or Ph.D. is needed for most job positions, paired with adequate work experience.
Economist employment is estimated to increase 13% from 2020 to 2030. This is a much faster growth rate compared to the average for all occupations. As financial experts, economists tend to study market activity, collect and analyze financial data.
10. Engineer
Typical Wage: $75,000 – $143,000
Training Required: Bachelor's degree in engineering, Fundamentals of Engineering (F.E.) exam, engineering job experience, and Principles and Practice of Engineering (P.E.) examination.
An engineer applies the principles of math and science to come up with economical solutions to technical issues. Their job creates a clear link between commercial applications and scientific examinations to meet the consumer's needs.
11. Executive Assistant
Typical Wage: $39,000 – $74,500
Training Required: An associate degree meets the minimal requirements. But, most employers ask for professional certification or a bachelor's degree.
Being an executive assistant is about communicating with important company executives and keeping the schedule in check. You would prioritize phone calls, e-mails, collect documents, prepare for meetings, and coordinate traveling arrangements.
12. Financial Advisor
Typical Wage: $52,600 – $150,000
Training Required: Bachelor's degree in business, marketing, or finance. Pass and possess professional licenses, such as the Series 7, Series 63, and Series 65 exams. A Master's is not required but boosts employability.
In the last couple of years, the industry shifted from the conventional "stockbroker" role to a more practical approach, focused on holistic financial planning. Of course, not every financial advisor has the same skills, background, or knowledge. This means they have plenty of opportunities to build a career.
13. Human Resources Manager
Typical Wage: $62,000 – $107,500
Training Required: Bachelor's degree in human resources or related field. To boost employability, courses in industrial psychology or conflict management can help. For a higher-level job, an MBA may be necessary.
Human resource managers coordinate, direct, and plan administrative tasks of a certain company. They are in charge of hiring, interviewing, and recruiting employees, including training the current staff. Overall, they are a key component of a properly managed business.
14. Information Security Analyst
Typical Wage: $74,000 – $135,000
Training Required: Bachelor's degree in computer engineering, programming, information tech, or computer science. Having a Master's degree can topple the competition.
Hiring an information security analyst is expected to skyrocket by 33% from 2020 to 2030. On average, roughly 16,300 openings are estimated to become available on a yearly basis, making it a viable opportunity to land a high-paying job.
15. Instructional Coordinator
Typical Wage: $44,000 – $86,000
Training Required: Master's degree, adequate work experience, and state-issued license for coordinators working in public schools.
Often called curriculum specialists, instructional coordinators have a variety of tasks to complete. They develop and organize curriculums, workshops, review textbooks, and much more.
16. Investment Banker
Typical Wage: $46,800 – $178,700
Training Required: Bachelor's degree is a basic requirement. But, many aspiring investment bankers also have a graduate degree and courses on current market trends. To advance in the field, a Master's is necessary.
Investment bankers are financial advisors to either governments or corporations. Their goal is to help their client raise money. Although seen as a difficult and challenging career path, many find it to be rewarding.
17. Market Research Analyst
Typical Wage: $44,000 – $90,000
Training Required: Bachelor's degree meets the minimal requirements. But, certain research positions might ask for a Master's degree. To boost employability, people often take courses on research methods, statistics, and marketing.
Tasked with analyzing and collecting data on competitors and consumers, market research analysts can help companies understand what clients want, including the best prices that would sell a product. This makes them a key component in any business.
18. Politician
Typical Wage: $174,000 – $255,800
Training Required: Although there is no higher-education requirement, a Bachelor's degree can help. Getting involved in causes and local politics. Having a network of local politicians and supporters.
Politicians perform a range of tasks. They create, support, or propose laws. Beyond working on a campaign, politicians can land a range of jobs, all with different salaries. That includes working in public relations, media relations, and legislative support.
19. Professor
Typical Wage: $53,000 – $122,000
Training Required: Master's degree at a minimum, but preferably a PhD. For a tenured position, a doctoral degree is usually necessary, paired with teaching experience.
Getting employed as a college professor ensures meaningful employment. It provides people with the chance to pass on their knowledge to the younger generation. Although being a professor pays well, some would argue that they could certainly earn more, given the work they put into their career.
20. Real Estate Agent
Typical Wage: $70,000 – $110,000
Training Required: Pre-license education (varies from state to state), real estate license examination. To boost employability, a college degree can come in handy. But, isn't necessary.
There are over 106,000 real estate brokerage companies in the United States. In 2020, 5.64 million existing homes were sold, making the industry quite a lucrative business. You will be licensed to assist clients with renting, selling, and buying properties.
21. School Administrator
Typical Wage: $29,000 – $94,800
Training Required: Teacher preparation program, Bachelor's degree, teaching license, adequate teaching experience. Most states also require a Master's degree alongside a school administrator's license.
The salary greatly varies depending on your job title and state. In Oregon, a typical salary is around $95,000. While in Ohio, it can be as low as $24,375. As a school administrator, you will be working at every level of education. Whether that is managing budgets, supervising staff, or making practical decisions.
22. Social Media Marketer
Typical Wage: $29,000 – $60,000
Training Required: Not all job positions require a Bachelor's degree, but it is often preferred. Social media management training courses or similar courses that utilize social media platforms can help.
Most marketers on social media work on a freelance basis for a number of clients. They share content, create campaigns, and maintain their presence on social media. They are prevalent in almost all industries.
23. Software Developer
Typical Wage: $77,400 – $137,600
Training Required: Bachelor's degree in computer science, software engineering, or related field. Some higher-ranking roles might require a Master's degree.
Software developers are masterminds behind all kinds of computer programs. Some create massive networks, while others focus on a specific application. Overall, they can work in the industrial sector, medical, business, aerospace, and more.
24. Statistician
Typical Wage: $68,000 – $139,000
Training Required: A Bachelor's degree is often sufficient for an entry-level position. But, for a higher-paying opportunity, a Master's may be required. Academic and research positions need a Ph.D.
A statistician is often seen as the best job in the business sector. Since it offers a proper work-life balance with the least stressful working environment, many white-collar workers have been opting for such a career path.
25. Therapist
Typical Wage: $49,270 – $99,900
Training Required: Bachelor's and Master's degrees, paired with clinical hours to become a licensed practitioner.
There is a high demand for therapists. Since more and more people are aware of the problems with mental health, employment for family and marriage therapists is expected to increase 16% from 2020 to 2030.
FAQs
What is the Difference between Blue Collar and White Collar?
White collar workers often work in offices, wear suits to work, and do not do hard manual labor. Blue collar workers work in manual labor jobs that require you to sweat and be on your feet all day.
The terms come from the different types of clothing white and blue collar workers wear:
A white collar worker traditionally wears a suit with a white collar. They can get away with this because they are working in sanitary environments where they won't get dirty.
A blue collar worker traditionally wears a darker (e.g. blue) shirt that can get dirty without the dirt showing on the shirt. They often wear collars to protect their necks from sunburn.
Here's a summary of some key differences between white and blue collar workers:
| | White Collar | Blue Collar |
| --- | --- | --- |
| What they wear | 1. Wears suits or office attire | 1. Wears dark clothing that can be stained |
| When they shower | 2. Showers in the morning to be clean for work | 2. Showers at night after getting dirty at work |
| Type of work | 3. Primarily intellectual labor | 3. Primarily physical labor |
| Education requirements | 4. Often requires college education | 4. Only sometimes requires college education |
| Job security | 5. Mostly salaried | 5. Mostly paid by the hour |
| Overall pay | 6. Paid more on average | 6. Paid less on average |
Related:
What are the highest paying white collar jobs?
The highest paying white collar jobs are the ones which have high demand and offer highest value for consumers. These include:
Surgeons
Lawyers
Stockbrokers
CEOs
In the above list of 25 professions, you can see that CEOs, dentists, doctors, and politicians all appear to be the highest paid white collar workers.
This of course varies based on years of experience, company, and your ability to negotiate a high wage.
Is teaching a white collar job?
Teaching is neither white collar or blue collar. It is a job that fits in between the two, so we call it 'grey collar'. It fits in the 'grey area' between the two.
That's because teachers fit into several white collar requirements (college educated, intellectual labor, usually salaried) and several blue collar requirements (client-facing labor, lower salary).
Sometimes teaching is also called a pink collar job because it's in a feminized 'caring' industry.
Related: Is Being a Teacher Worth it?
Is White Collar Middle Class?
While white collar and blue collar refer to the type of work you do and not your social class status, job status does generally overlap with social class status:
White-Collar workers are usually middle-class. They generally have better job security, fixed salaries, and higher incomes. This gives them better access to loans for mortgages, paid leave for holidays, and other benefits that are signifiers of being middle-class.
Blue-Collar workers are usually working-class. Blue-collar workers are often paid by the hour, don't get benefits like paid time off, and are lower paid than white-collar workers.
However, there still are some blue-collar jobs that are highly paid and have good benefits (such as unionized jobs in the construction and mining industries). So, this is a rough overlap only.
What are some Examples of Grey Collar Jobs?
Grey collar jobs fit between white collar and blue collar. There is no official list that says which jobs are in which category. It's all subjective!
But here are some jobs that could be considered grey collar, meaning they fit somewhere in between blue and white collar. They're often highly educated but also continue to do hard work with their hands and bodies all day long:
Teaching
Nursing
Paralegal
Pilot
Store manager
These workers often have to do a lot of paperwork and diagnosis throughout their day, but also a lot of physical activity.
Conclusion
White-collar jobs offer plenty of opportunities for successful career growth. Although they require a hefty investment to meet the necessary requirements, for many, the money is well-spent.
A white-collar role offers the potential to quickly scale their income. Because of the variety of positions at your disposal, you can pick any industry that would suit your needs.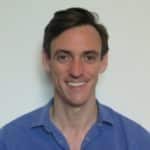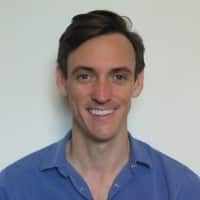 Dr. Chris Drew is the founder of the Helpful Professor. He holds a PhD in education and has published over 20 articles in scholarly journals. He is the former editor of the Journal of Learning Development in Higher Education. [Image Descriptor: Photo of Chris]