There are seven types of homework. These are practice, preparation, extension, integration, research, application, and flipped homework.
Each type of homework has its own role for students learning. The important task for teachers is to select homework that will best provide holistic support to a student.
This doesn't mean just supporting students for the upcoming exams but also ensuring students are not overwhelmed by homework and that they can still live a balanced life outside of school.
Types of Homework
1. Practice
Practice is the most common task students have when they are given homework. It entails attempting to reinforce information learned in school so that students will commit it to long-term memory.
An example of practice homework is math workbooks. Usually, a teacher will complete the math task in class so students know how to do it, then give them a workbook of 20 – 50 tasks to complete overnight to reinforce the task.
The benefit of practice homework is that it can certainly help students commit what they learned in class to memory. This is especially the case if teachers used spaced repetition. This is a strategy whereby the teacher re-introduces things learned in previous weeks and months during homework revision so the information is not lost over time.
The downside of practice homework is that the child is learning on their own during this period. This means that, if the child hasn't sufficiently learned the content in class, they don't have anyone to help them during homework time. This can lead to a great deal of frustration and despair for students staring at a piece of paper feeling lost and confused.
Related: Homework Statistics
2. Preparation
Preparation homework is given to students before a lesson so they have the important information at hand before class.
Commonly, this occurs when teachers provide reading materials for students to look over between class. They then come to class having read the materials so they are ready to discuss and debate the topics.
It's also commonly used in language learning, where it's called pre-teaching of vocabulary. The teacher provides vocabulary to learn before class so the students can come to class and practice it together.
The benefit of preparation homework is that it bunches a lot of the didactic (non-interactive) parts of learning into the pre-class time so students can spend most of their time in class interacting with the teacher and peers.
The downside of preparation homework is that it rarely works as expected. Teachers often spend the first 10 to 15 minutes of class re-teaching what was supposed to be done for homework either because students found it too hard or they didn't do the tasks.
3. Extension
Extension homework involves providing students with tasks that are based upon what was learned in class, but goes over and above those tasks.
It is the equivalent of teaching a student to swim then letting them out into the ocean. The students have to apply their knowledge in a new context without the support or 'scaffolding' of a teacher hovering over their shoulders.
The benefit of extension homework is it can give students a lot of confidence. They can go home and feel as if they're excelling at their work when they find that they're doing it without the support of a teacher.
The downside of extension homework is that it can be risky: by definition, students are extending themselves beyond what was learned in class, meaning they will come across new information and new contexts where they might need help that's not available at the time.
Related: Homework Pros and Cons
4. Integration
Integration homework requires students to bring together, or 'integrate', knowledge from various subjects and knowledge areas into one project.
The homework may involve the integration of history lessons with writing lessons to create a book report, or the integration of math with business studies to create a business plan.
Integration is great for students to draw connections between things they have learned in various different classes at school. However, it also involves a lot of complexity that may make students feel confused or overwhelmed.
5. Research
Research homework involves using your time after school and on weekends to gather data that will be discussed in class.
Often, this can involve interviewing family members, taking photos around your community, or looking up information on the internet.
The benefit of research homework is that students often come to class with exciting things to share. They will also come with questions to help stimulate conversation in class.
However, it's important for teachers to be aware that not all students have access to high-speed internet and other resources to conduct research. In fact, in my homework statistics article, I discussed how a staggering 24% of low-income American teens regularly fail to complete homework due to lack of access to technology.
6. Application
Application homework involves taking knowledge learned in class and applying it to real-world settings.
This is common in immersive language learning settings, for example, when teachers ask students to go out into the streets and practice new vocabulary when ordering a drink or buying food.
The benefit of application homework is that it gives real-world context to what was learned in class. By applying your knowledge, you can more effectively commit it to memory than simply rote learning it at your kitchen table.
Application in a real-world setting provides a context and a story that you can easily pull from your memory in the future, helping you to retain information long-term.
7. Flipped Homework
The flipped learning movement is a movement that involves making students learn at home on their own then come to class to practice it.
For teachers, this means thinking about school as the space for 'traditional' homework and home as the space for instruction.
This is increasingly popular with technology and hybrid learning environments. For example, a teacher might assign a YouTube video to watch as homework before class. Then, the class involves dissecting the video and critiquing it.
The benefit of flipped learning is that it maximizes time for constructivist and hands-on active learning in the classroom. The downside is students can get confused during preparation, they may not complete the preparation work, or technology may fail on them.
What are the Functions of Homework?
Homework serves multiple purposes. These include:
Getting Ahead: Many schools and parents give their children homework (including private tutoring help so their children can have an advantage in life over other children.
Keeping Up: On a societal level, many governments encourage homework so that students can keep up with other societies in the 'education race' of the 21st Century. Some societies, like South Korea, heavily emphasize homework, and others feel they need to keep up.
Catching Up: Many students are assigned homework to catch up with the rest of their class. If you find a topic very difficult, you may find you need to spend a lot more time on your own working through the information than your peers.
Retention: Homework helps you to repeat and retain information. With extra practice, you can commit information to memory.
Excitement: Some well-made homework can get students excited to come to class to discuss what they did.
Application: Situation-based learning, where you're applying what you learned in class to real-world situations, can help progress students' knowledge in ways that you can't in school.
Home-School Relationships: Homework also serves the purpose of ensuring parents know what's going on in school. Many parents like to see what children are learning so they can monitor their children's progress and keep teachers accountable.
Conclusion
Homework comes in all shapes and sizes. While many teachers stick to the old fashioned repetition homework mode, I'd encourage you to try out a range of other types of homework that can keep students engaged, encourage more discussion and collaboration in class, and ensure that the difficult work where students need the teacher's help takes place in the classroom. This will provide maximum support for your students, help propel them forward, and prevent arguments for why homework should be banned.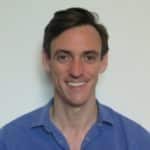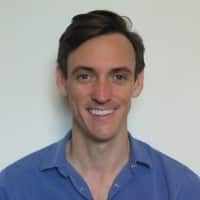 Dr. Chris Drew is the founder of the Helpful Professor. He holds a PhD in education and has published over 20 articles in scholarly journals. He is the former editor of the Journal of Learning Development in Higher Education. [Image Descriptor: Photo of Chris]