The homework debate has strong arguments on both sides. Commonly-cited reasons why homework should be banned include the idea that it is often counterproductive, stifles students' creativity, and limits their freedom outside the classroom.
Students already have up to 7 hours of schoolwork to complete 5 days a week; adding more contributes to increased anxiety, burnout, and overall poor performance.
But arguments for homework include the fact it does increase student grades (Cooper, Robinson & Patall, 2006), it instils discipline, and it helps to reinforce what was learned into long-term memory.
The following are common arguments for banning homework – note that this is an article written to stimulate debate points on the topic, so it only presents one perspective. For the other side of the argument, it's worth checking out my article on the 27 pros and cons of homework.
Reasons Why Homework Should Be Banned
1. It Contributes to Increased Anxiety
If there's one word that describes middle-school and high-school students, it's anxiety. In my homework statistics article, I cite research showing that 74% of students cite homework as a source of stress.
They have so much to juggle, from the novelty of adolescence to the realization that they must soon start preparing for college and their life after (Pressman et al., 2015).
It's a lot to manage, and adding homework that reduces their free time and makes them even more restricted is downright harmful. The natural outcome of this dogpile of pressure is anxiety, and many students often feel overwhelmed, both by the hours and hours of coursework in a day and the extensive homework they are assigned (Galloway, Conner & Pope, 2013).
Because teachers often don't communicate with one another over curricula, major assignments can overlap such that students have to tackle numerous large projects at once, which contributes to severe anxiety over good grades.
In response to this, some students check out of school entirely, letting their academic future go to waste. While, of course, it's not fair to strawman and say that homework is to blame for all these cases, it may indeed by a contributing factor.
2. It Offers Less Social Time
Homework cuts out free time. Children already spend the better part of their day learning in a school environment, and when they come home, they need to socialize.
Whether it's family or friends, a social balance is important. Depending on the coursework they're assigned, homework can detrimentally affect students' social life, which feed back into more of our first gripe about homework: its anxiety-inducing nature.
Furthermore, social time is extremely important for children to grow up well-balanced and confident. If a child is highly intelligent (book smart) but lacks to social skills we might call street smarts, they may struggle in adulthood.
3. It Detracts from Play Time
Play is extremely important for children's physical, social, and cognitive development. In fact, children naturally learn through play.
So, when children get home from school, they need a few hours to play. They're actually learning when playing! If playing with friends, they're learning social skills; but playing alone also stimulates creative and analytical thinking skills.
Play is also a different type of learning than the learning that commonly happens at school. So, allowing children to play at home gives their brain a break from 'school learning' and lets them learn through active and even relaxing methods.
4. It Discourages Physical Exercise and Contributes to Obesity
Exercise is an important part of life for everyone, but especially for children. Developing a positive self-image and disciplining oneself is an important skill to learn, one that becomes much more difficult when homework is in the picture.
Homework can demand a lot of attention that kids could be spending exercising or socializing. These two important life pursuits can be left by the wayside, leaving students feeling confused, depressed, and anxious about the future.
Physical exercise should be considered a key feature of a child's holistic development. It helps keep children healthy, can reduce anxiety, and support healthy immune systems. It also helps with physical development such as supporting fine and gross motor skills.
In fact, some scholars (Ren et al., 2017) have even identified excessive homework as a contributing factor for childhood obesity.
5. It Disrupts Sleep Patterns
Everyone knows the trope of a college student staying up late to finish their homework or cram for a test.
While it would be unfair to credit homework exclusively for an unhealthy sleep schedule, the constant pressure to finish assignments on time often yields one of two results.
Students can either burn the midnight oil to make sure their homework is done, or they can check out of school entirely and ignore their academic interests. Neither is an acceptable way to live.
This point is particularly pertinent to teenagers. They are not lazy; teens need 12-13 hours of sleep every day because their bodies are changing so dramatically.
To pile additional homework on them that interferes with the circadian rhythm is not just unhelpful—it may be downright harmful (Yeo et al., 2020).
6. It Involves Less Guidance
If there's one thing that's beneficial about the in-person learning experience, it's the ability to raise one's hand and let the teacher know when something is unclear or difficult to understand.
That handheld process isn't available for homework; in fact, homework matters little in the grand scheme of learning. It's just busywork that's supposed to help students consolidate their knowledge.
In reality, homework becomes something that students resent and can fill them with feelings of frustration—something that would be much more readily addressed if the same content was covered in-person with a teacher to guide the student through the assignment.
7. It's Regularly Rote Learning
In most subjects, homework isn't reflective of the skills students need to learn to thrive in the workforce. Instead, it often simply involves rote learning (repetition of tasks) that is not seen as the best way to learn.
A main goal of education is to train up vocational professionals with defined skills. But more often than not, homework winds up as a bland set of word problems that have no basis in the real world.
Walking through real-world examples under the guidance of a teacher is much more beneficial to student learning.
8. It Can Detract from a Love of Learning
If you know what it's like to doze off during a boring class or meeting, then you can relate to the difficulty students have paying attention in class.
That motivation starts to dwindle when students must complete assignments on their own time, often under immense pressure.
It's not a healthy way to inspire kids to learn about different subjects and develop a love of learning.
Students already need to sit through hours and hours of class on end in-person. This learning time should be used more effectively to eliminate the need for home.
When children finally get out of class at the end of the day, they need to socialize and exercise, not spend even longer staring at a book to complete a bunch of unhelpful practice questions.
9. It Convolutes the Subject
Another important consideration about homework is that it can often be counterproductive.
That's because teachers don't always use the full curriculum material for their teaching, and they may choose to develop their own homework rather than to use the resources offered by the curriculum provider.
This homework can often be off-subject, extremely niche, or unhelpful in explaining a subject that students are studying.
Students who don't understand a subject and don't have resources to rely on will eventually give up. That risk becomes even more prevalent when you factor in the scope, complexity, and type of assignment.
Students need to be taught in a safe environment where they can feel free to ask questions and learn at their own pace. Of course, there's no fairytale way to perfect this ideal, but what is clear is that homework is not beneficial to the learning environment for many students.
10. It's Not What Kids Want
Lastly, homework should be banned because it's generally not what students want. From elementary to college level, most students harbor some sort of resentment towards homework.
It might be easy to dismiss this to say that the students "aren't living in the real world." The truth of the matter is that the real world is a lot more nuanced, creative, and diverse than the repetitive, broad, and often stagnant homework.
It's easy to understand why most students wish that more time in school had been spent on learning how to live rather than trying to figure out how many apples Johnny had. Subjects like car maintenance, entrepreneurship, computer skills, socialization, networking, tax filing, finances, and survival are touched on at best and ignored at worst.
It's not enough for students to be able to regurgitate information on a piece of paper; in the end, the education system should teach them how to be self-sufficient, something that might be much easier to do if resources were divested from homework and poured into more beneficial subject material.
Consider these 11 Additional Reasons
Decreases time with parents – Homework may prevent parents and children from spending quality time together.
Hidden costs – Families often feel pressure to purchase internet and other resources to help their children to complete their homework.
Is inequitable – some children have parents to help them while others don't. Similarly, some children have internet access to help while others don't (see: Kralovec & Buell, 2001).
Easy to cheat – Unsupervised homework time makes it easy for children to simply cheat on their work so they can get on with play time!
Lack of downtime – Children need time where they aren't doing anything. Time that is unstructured helps them to develop hobbies and interests.
Detracts from reading – Children could be spending their time reading books and developing their imaginations rather than working on repetitive homework tasks.
Take up parental time – Parents, who have just spent all day working, are increasingly expected to spend their time doing 'teaching' with their children at home.
Discourages club membership – If children are too busy with homework, they may not be able to join clubs and sporting groups that can help them make friends and develop extracurricular skills.
Makes it hard for college students to make a living – In college, where homework is extensive, students often can't juggle homework with their weekend and night-time jobs. As a result, it pushes them further into student poverty.
Contributes to poor work-life culture – From early ages, we're sending a message to children that they should take their work home with them. This can spill over into the workplace, where they'll be expected to continue working for their company even after the workday ends.
Can reinforce faulty learning – When children learn in isolation during homework time, they may end up practicing their work completely wrong! They need intermittent support to make sure their practice is taking them down the right path.
Conclusion
Students may need to demonstrate their understanding of a topic to progress; that, at least, is a reflection of the real world. What's not helpful is when students are peppered day and night with information that they need to regurgitate on a piece of paper.
For positive outcomes to come from homework, parents and teachers need to work together. It depends a lot on the type of homework provided as well as the age of the student and the need to balance homework with time to do other things in your life.
References
Cooper, H., Robinson, J. C., & Patall, E. A. (2006). Does homework improve academic achievement? A synthesis of research, 1987–2003. Review of educational research, 76(1), 1-62.
Galloway, M., Conner, J., & Pope, D. (2013). Nonacademic effects of homework in privileged, high-performing high schools. The journal of experimental education, 81(4), 490-510. Doi: https://doi.org/10.1080/00220973.2012.745469
Kralovec, E., & Buell, J. (2001). The end of homework: How homework disrupts families, overburdens children, and limits learning. Beacon Press.
Pressman, R. M., Sugarman, D. B., Nemon, M. L., Desjarlais, J., Owens, J. A., & Schettini-Evans, A. (2015). Homework and family stress: With consideration of parents' self confidence, educational level, and cultural background. The American Journal of Family Therapy, 43(4), 297-313. Doi: https://doi.org/10.1080/01926187.2015.1061407
Ren, H., Zhou, Z., Liu, W., Wang, X., & Yin, Z. (2017). Excessive homework, inadequate sleep, physical inactivity and screen viewing time are major contributors to high paediatric obesity. Acta Paediatrica, 106(1), 120-127. Doi: https://doi.org/10.1111/apa.13640
Yeo, S. C., Tan, J., Lo, J. C., Chee, M. W., & Gooley, J. J. (2020). Associations of time spent on homework or studying with nocturnal sleep behavior and depression symptoms in adolescents from Singapore. Sleep Health, 6(6), 758-766. Doi: https://doi.org/10.1016/j.sleh.2020.04.011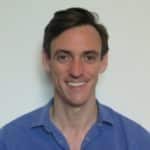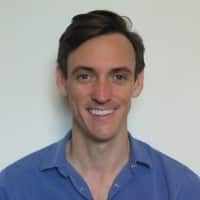 Dr. Chris Drew is the founder of the Helpful Professor. He holds a PhD in education and has published over 20 articles in scholarly journals. He is the former editor of the Journal of Learning Development in Higher Education. [Image Descriptor: Photo of Chris]